MuMu Player 12 Synchronization Function Tutorial
Latest Update Time:
【Table of contents】
1. What is a synchronizer
2. How to use the synchronizer
1. What is a synchronizer
The synchronizer is a control function that synchronizes the operation of a certain emulator to other emulators. When it is necessary to perform the same operations on different emulator windows of the same game, such as on-hook and refresh, the synchronizer can be used to achieve such effects.
Note: The synchronizer currently only synchronizes the click and input operations of the emulator desktop area (as shown in the figure below, the area in the blue circle only supports synchronization operations on the emulator desktop, and other areas do not currently support it)
In addition, the synchronization function does not support the X version of the MuMu simulator. Please check whether the frame display of the simulator is consistent with the figure below.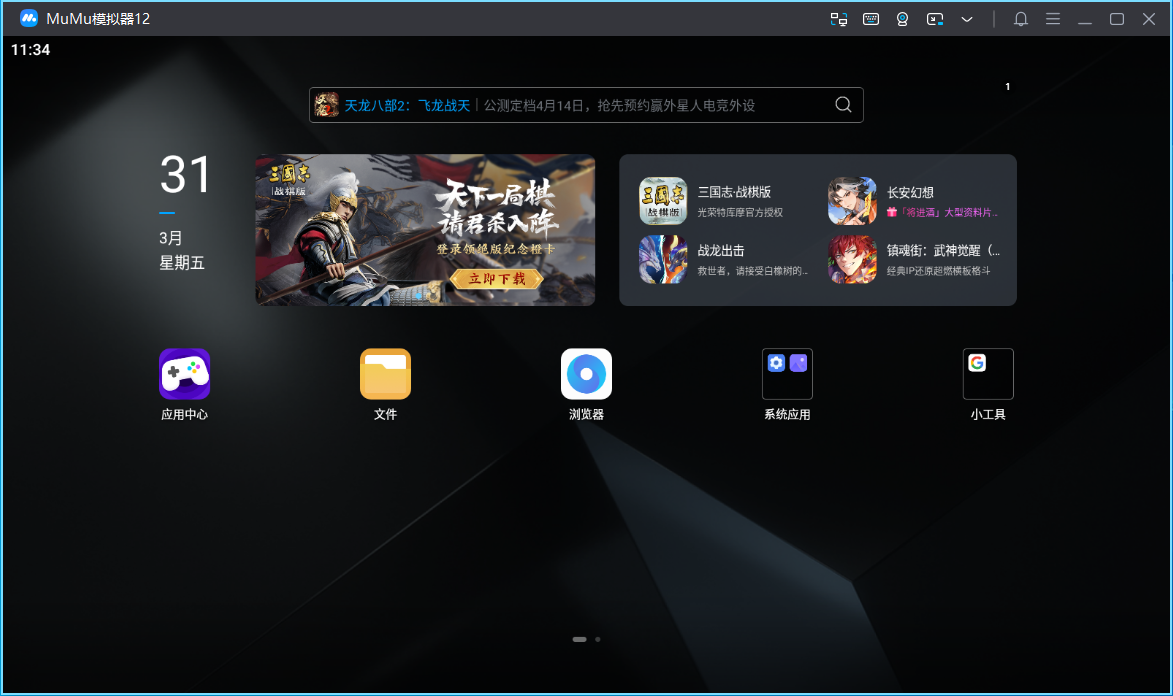 2. How to use the synchronizer
The first step is to open the MuMu multi-opener 12, and set the resolution of multiple simulators in batches (users who do not need to adjust the resolution can directly proceed to the second step);
Note: When the resolution of the simulator is different, there may be errors in the synchronization effect. It is recommended to adjust the batch settings of the simulator resolution before starting the simulator:
Check multiple emulators, then click the lower left corner of the multi-opener - Settings - Display Settings - Resolution Settings (select or customize any resolution), and finally save the settings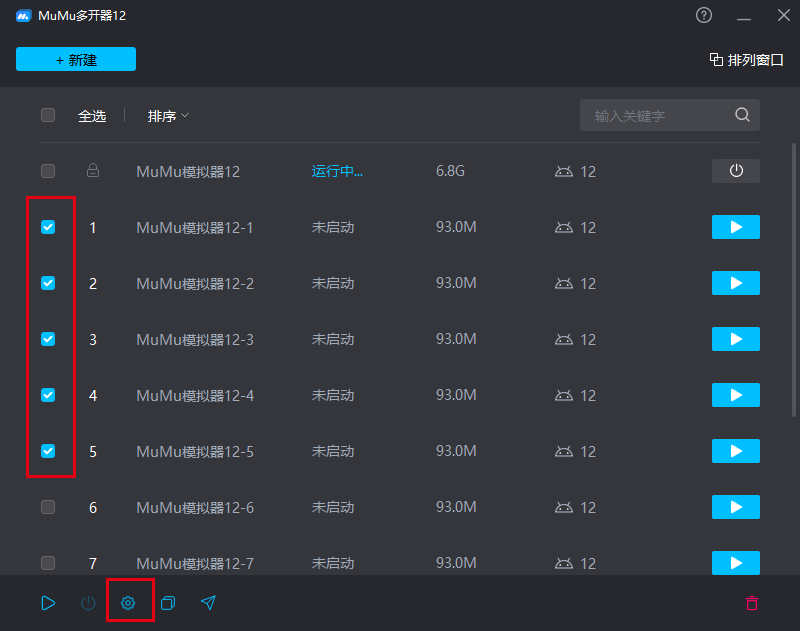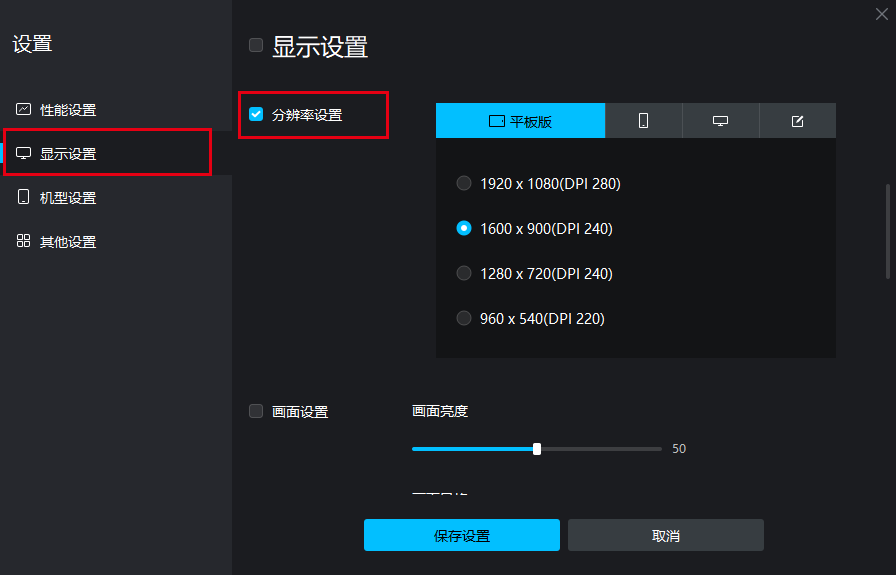 The second step is to start the emulator. You can check multiple emulators in the MuMu multi-opener 12 and start them in batches (you can also click start on the emulators that need to be run in the multi-opener, or send a shortcut to the desktop. Double-click on the desktop to start)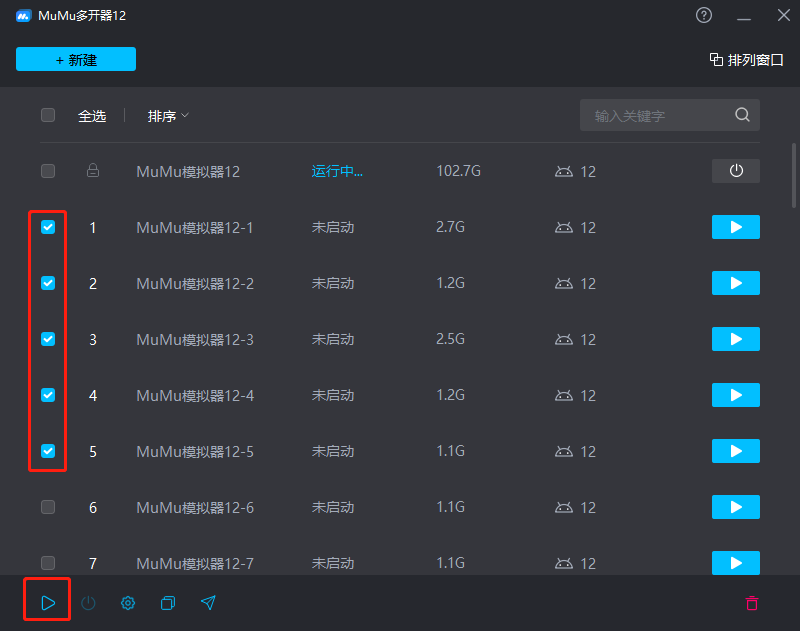 The third step is to open the synchronizer in the simulator that needs to be operated: select the simulator that needs to be operated, and then click "Toolbox" - "Synchronizer" to open the synchronizer page. (Simulator as shown below)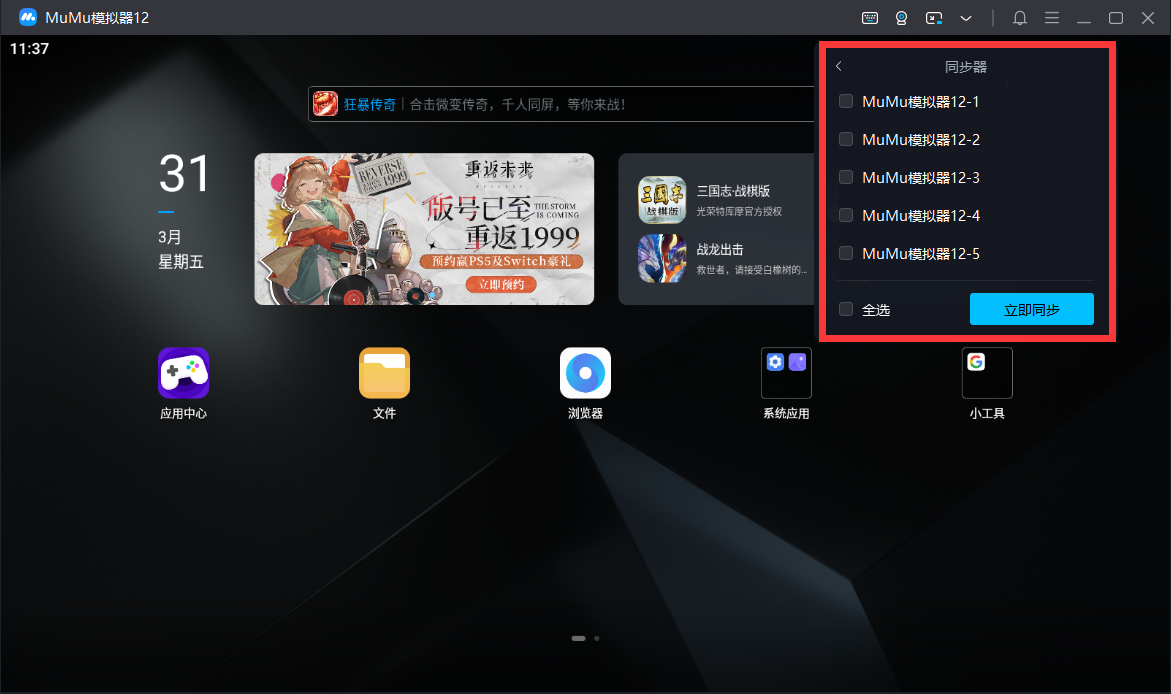 The fourth step is to check the simulator that needs to be synchronized in the synchronizer, click "Synchronize Now" to start the synchronization operation, and the click, input, keyboard and mouse behavior on the synchronization simulator will be synchronized to the synchronized on the simulator.
Note: The color of the frame of the emulator with synchronous operation turned on is always bright (one of the four colors of blue, yellow, orange, and purple is random), when the mouse is placed on the emulator, the color of the frame of the emulator being synchronized will change Change to the corresponding light color (for example, the frame of the emulator with the synchronization operation turned on is always bright blue, and the frame of the synchronized emulator will turn into light blue), so that it is convenient to quickly find the emulator with the synchronization enabled and being synchronized