What should I do if Goddess of Victory: NIKKE crashes when loading 3/10?
Latest Update Time:2022-11-04
The crash problem of the game Goddess of Victory: NIKKE has been fixed, it will take effect after restarting the emulator 2 times. Please restart first, wait 2 minutes after the startup is successful, and then restart.
Note: If the game is stuck at the progress of 3/10, close the game, download the UU booster in the App center on MuMu Player X to accelerate the game, and then restart the game.
GODDESS OF VICTORY: NIKKE - Game setting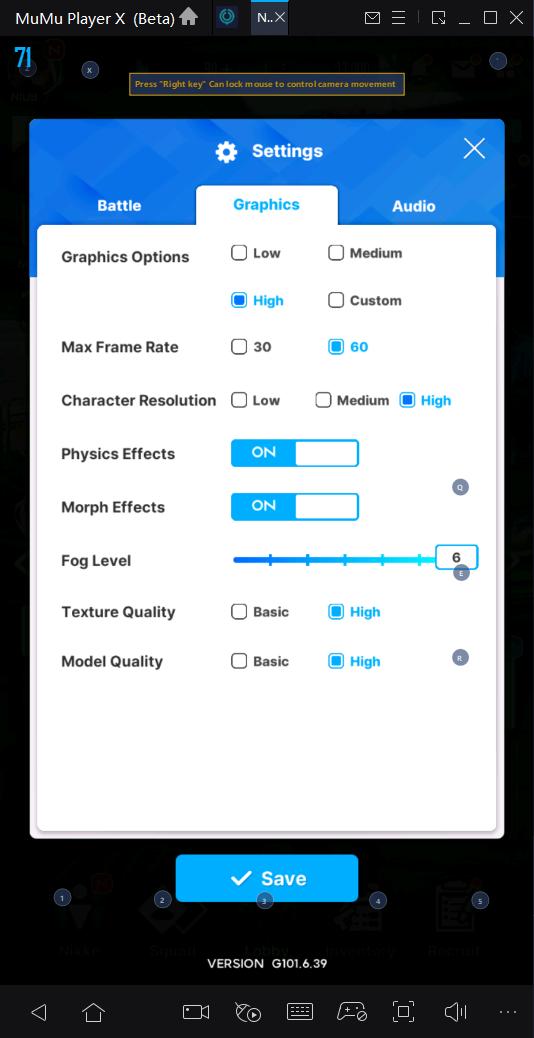 The best emulator setting for GODDESS OF VICTORY: NIKKE
ꔷ Horizontal screen settings
After starting the game, click More at the bottom right of the emulator - Rotate screen, a prompt window will pop up, click Continue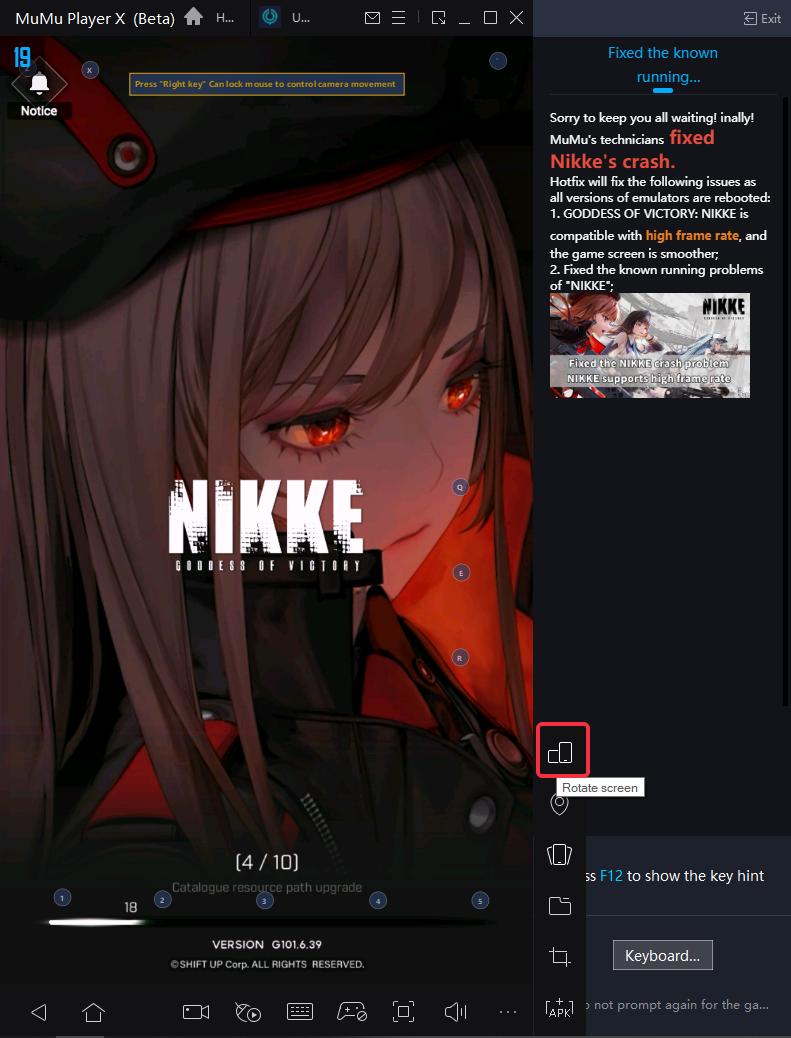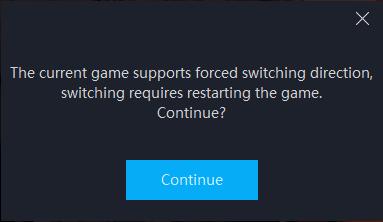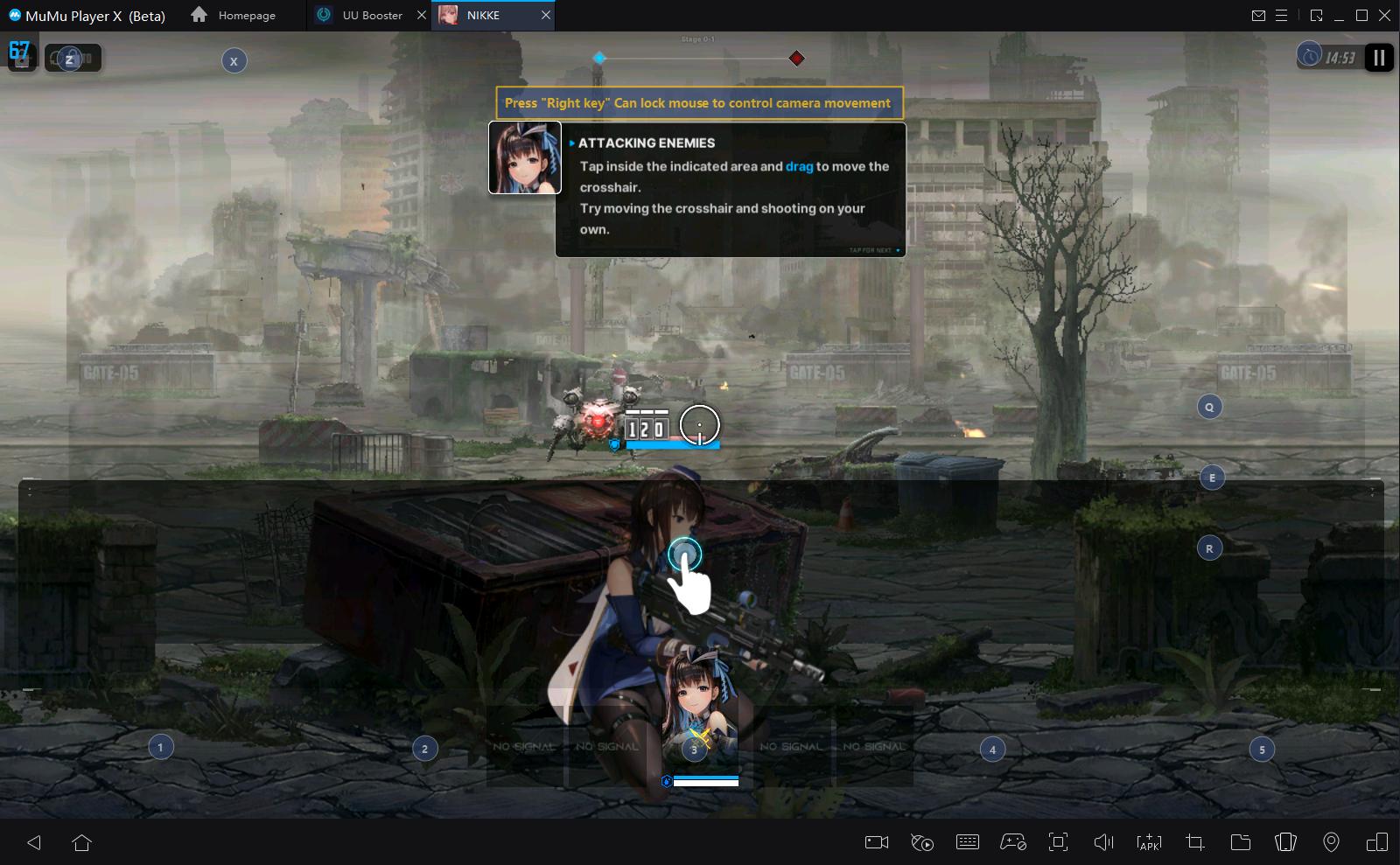 Network error
If there is a network connection error, it is recommended to download the UU booster.
1. Enter UU booster in Google Play and download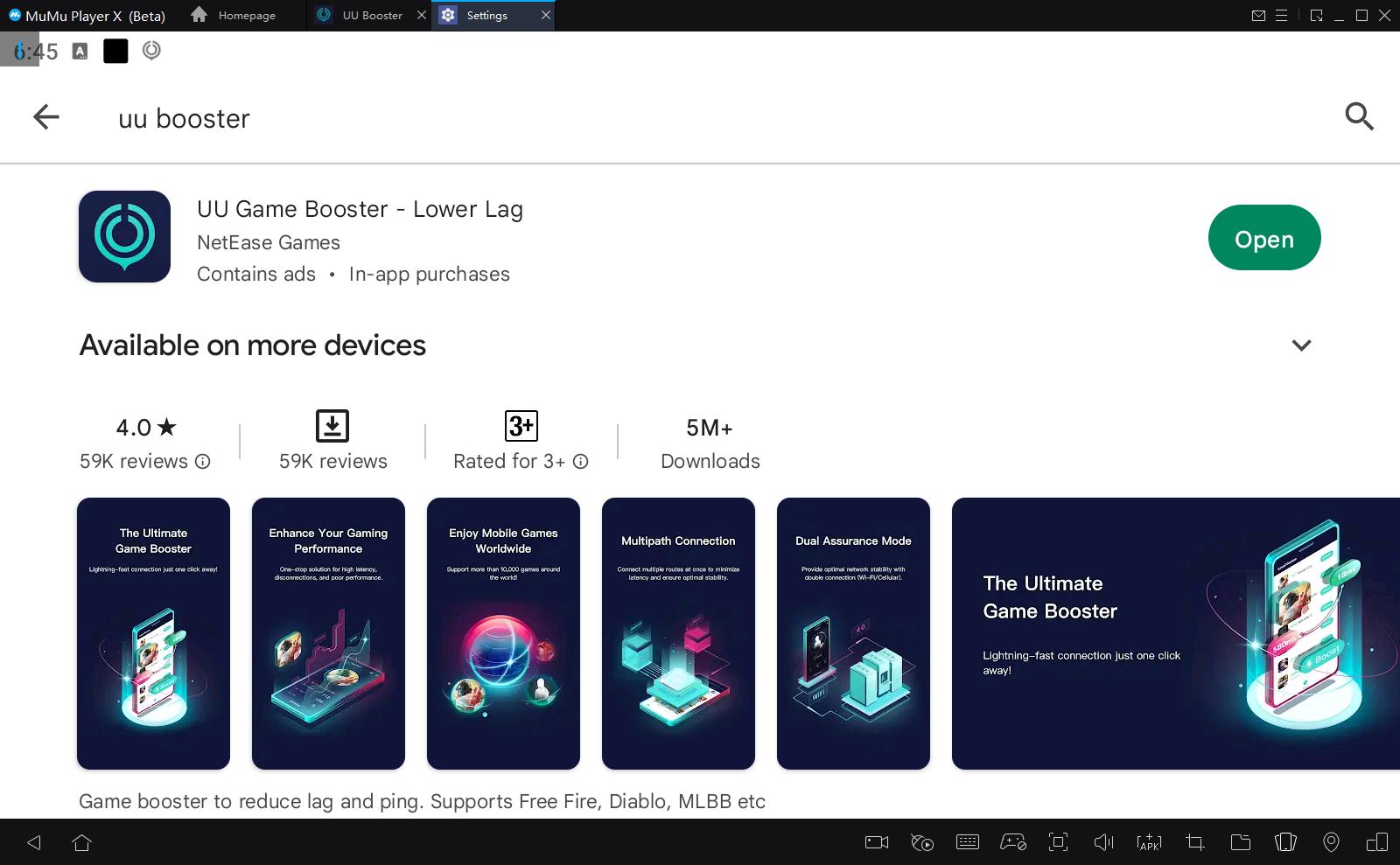 2. Start the UU booster and select GODDESS OF VICTORY: NIKKE to accelerate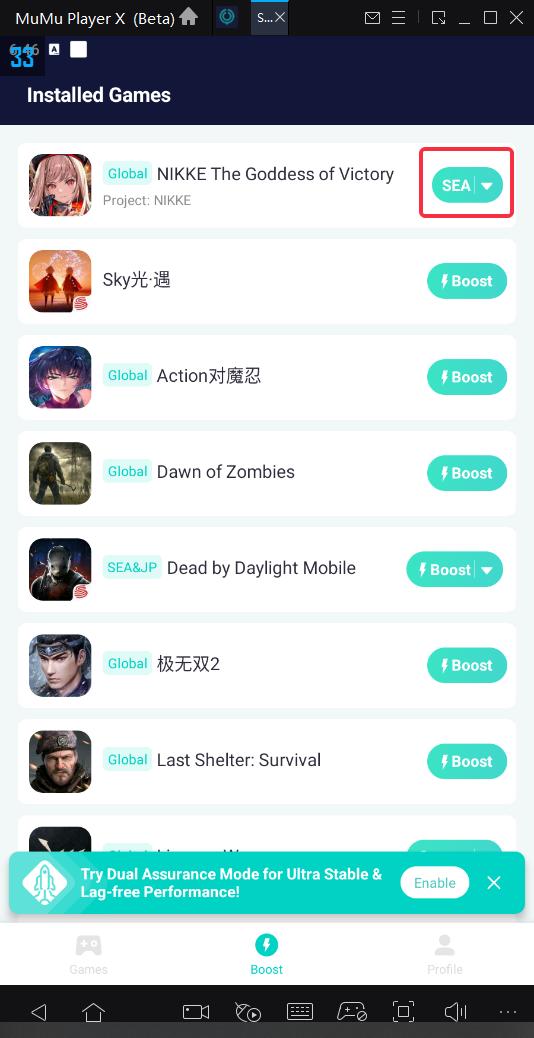 3. Restart GODDESS OF VICTORY: NIKKE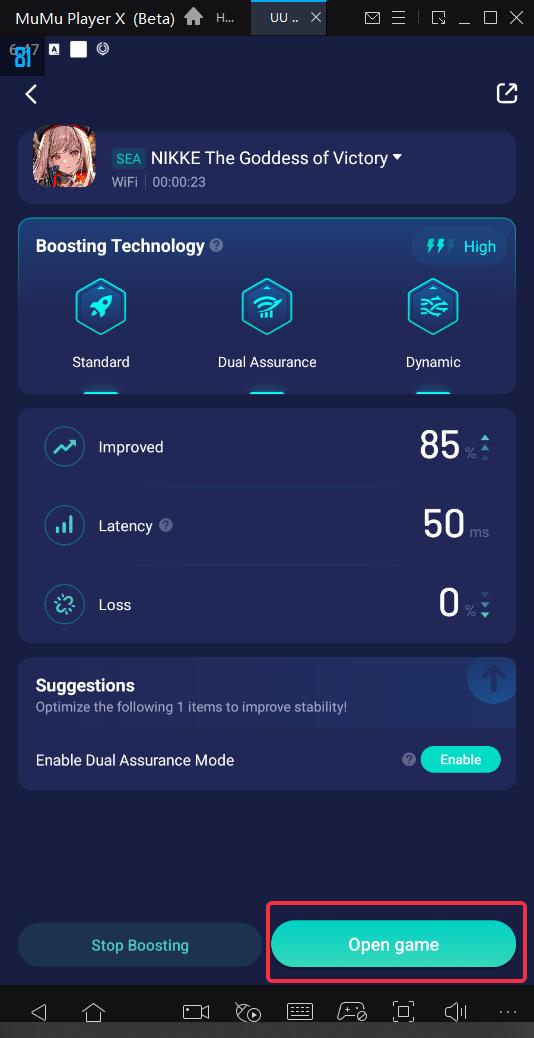 If you encounter any problems during the game or using the emulator, you can contact our official Facebook page or join our Discord for feedback.