Click on the emulator 3 times and the screen will zoom in
Latest Update Time:2021-07-09
If you click on the desktop of the game or the emulator 3 times in a row, the screen will zoom in. It may be caused by turning on the Android accessibility settings by mistake. The specific closing steps are as follows:
The first step is to enter-System Application-Settings on the emulator desktop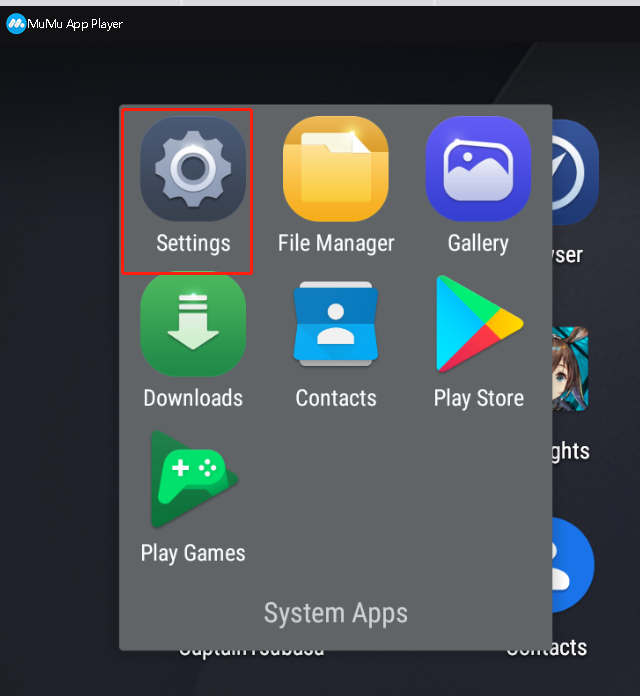 The second step is to pull to the bottom to find "Accessibility". Find the "magnification gestures" and keep it closed.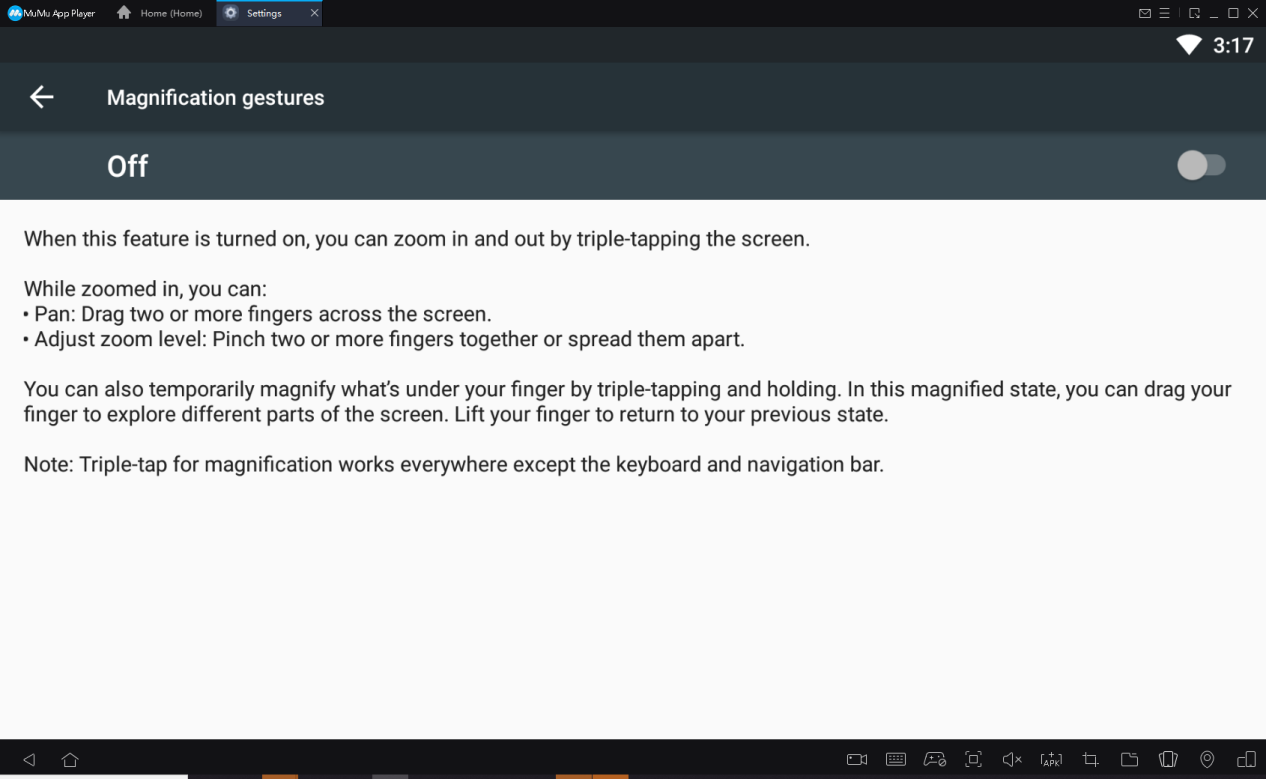 View more frequently asked questions list for more help> https://www.mumuglobal.com/faq/index.html