MuMu stops responding while loading or freezes at 100%
Latest Update Time:2022-03-22
MuMu stops responding while loading or freezes at 100%
It is caused by the existing computer graphics card driver does not support the screen scaling ratio, please troubleshoot the problem by:
Method 1, upgrade the graphics card driver to the latest >> How to upgrade the graphics card driver
Method 2, do not want to upgrade the graphics card driver, you can try the following ways to solve.
In case one, please check whether there is an "external display", if so, please cancel the external, it is temporarily unable to display normally on the external display.
In the second case, please ensure that the screen scaling and layout is "100%", other ratios may cause display problems, you can right-click the computer desktop, enter the "display" to view and set.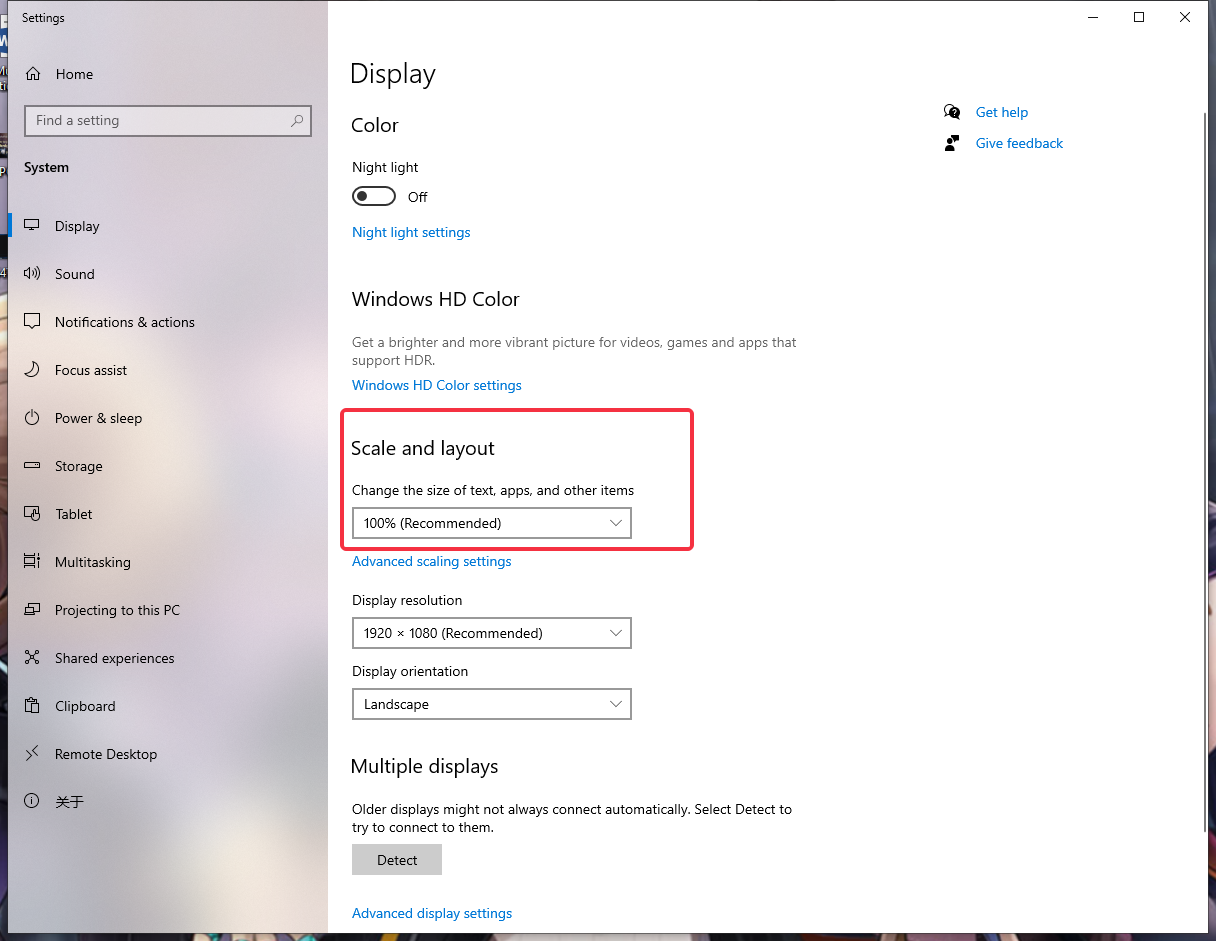 In case 3, right click on the MuMu Player icon on your computer desktop, Properties—— Compatibility ——Change to engage in DPI settings ——Check the High DPI scaling behavior and save, restart the emulator.