What if the emulator still requests for VT to be enabled even after the setting has been enabled in BIOS?
Latest Update Time:
Case 1: Only VT-D has been enabled, but not VT-X, which is what the emulator requires. Some of the possible terms used in BIOS for the VT setting(s) are "Virtual", "Virtualization", "VT-X", "SVM", and "Virtualization Technology";
Case 2: A functional exception occurred in BIOS. To solve the issue, we recommend disabling the VT in BIOS first, then save the setting and reboot, before re-enabling the setting in BIOS;
Case 3: A conflict with the hardware-assisted virtualization of Avast Free Antivirus. Open Avast Free Antivirus and go to Menu → Settings →Troubleshooting → untick "Enable Hardware Virtual Assist".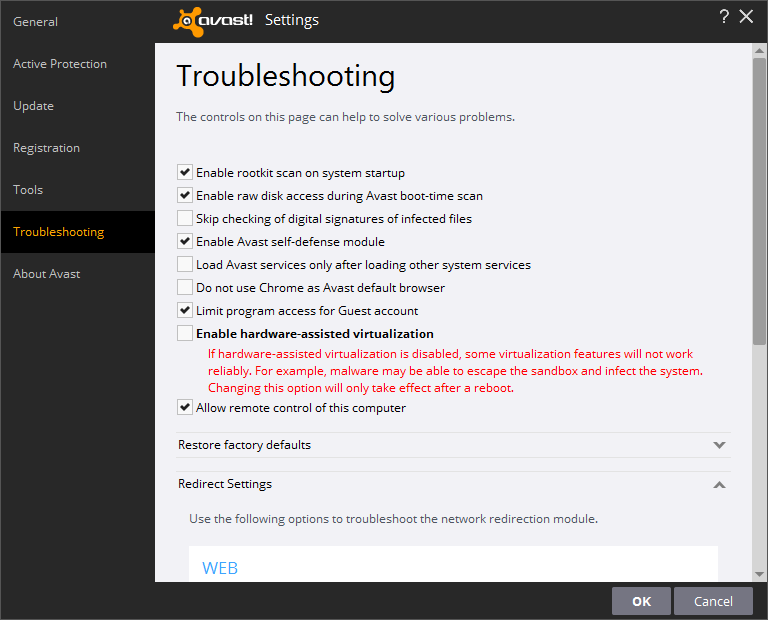 Case 4: A possible conflict between VT and Microsoft Hyper-V in Windows 8 or Windows 10. To disable Hyper-V: Go to "Control Panel" -> "Programs" -> "Programs and Features" -> "Turn Windows features on or off" -> untick the "Hyper-V" check box.