Enable VT on Biostar
Latest Update Time:2022-04-12
The first step is to restart the computer, the screen lights up, and keep pressing the "F2" key to enter the BIOS page, the boot speed is too fast to enter the BIOS how to do it?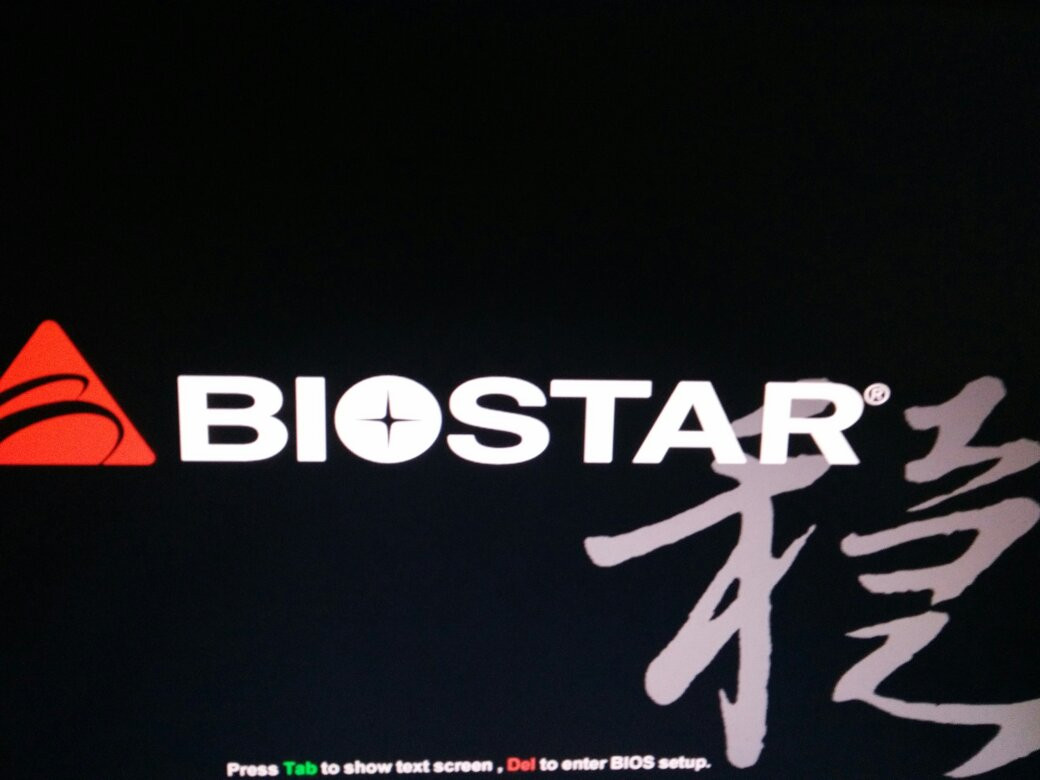 Step 2, find the VT option in the menu and turn it on, different models of motherboards, the BIOS interface is not the same, VT is also called different
1. Enter the BIOS page, find the "Advanced (Advanced)" - "CPU Configuration (CPU configuration)" -- "Intel (R) Virtualization Technology (virtualization technology)" option, the "Disabled" is Modify "Disabled" to "Enabled" or "Disabled" to "Enabled.
2. Press the Save key F10 to save and exit (Save & Exit), VT will be successfully opened! If you have completed the above operation, but the emulator still shows that VT is not turned on, what should I do?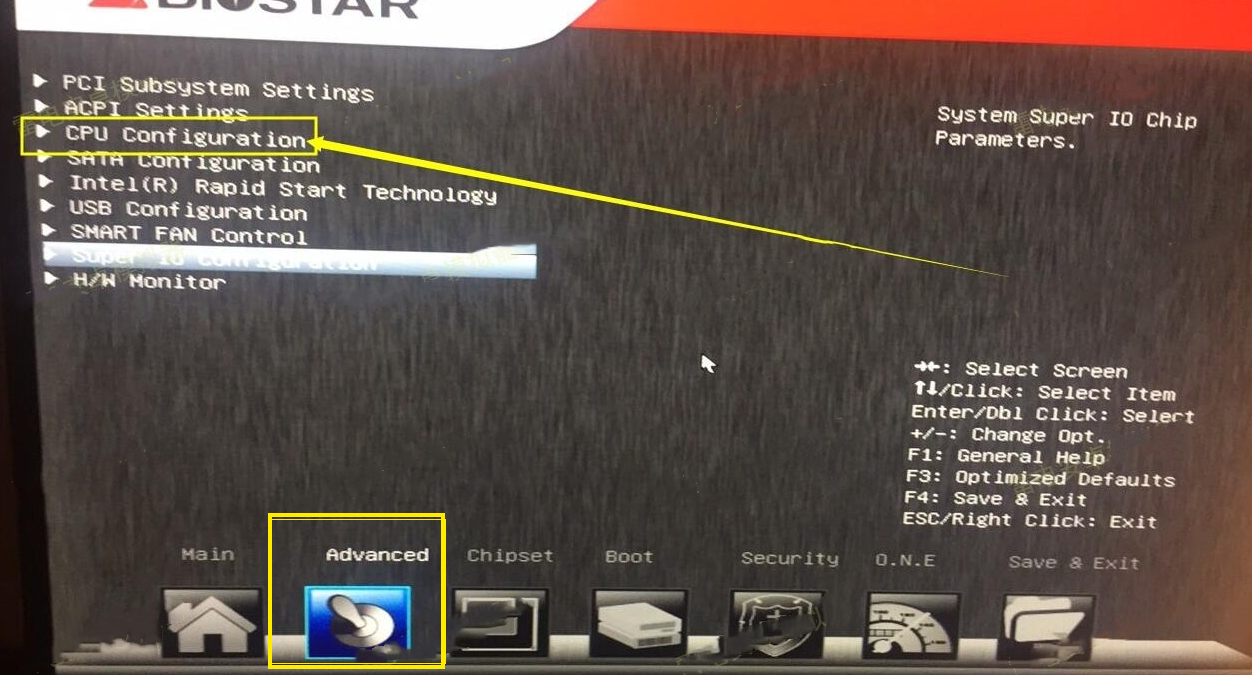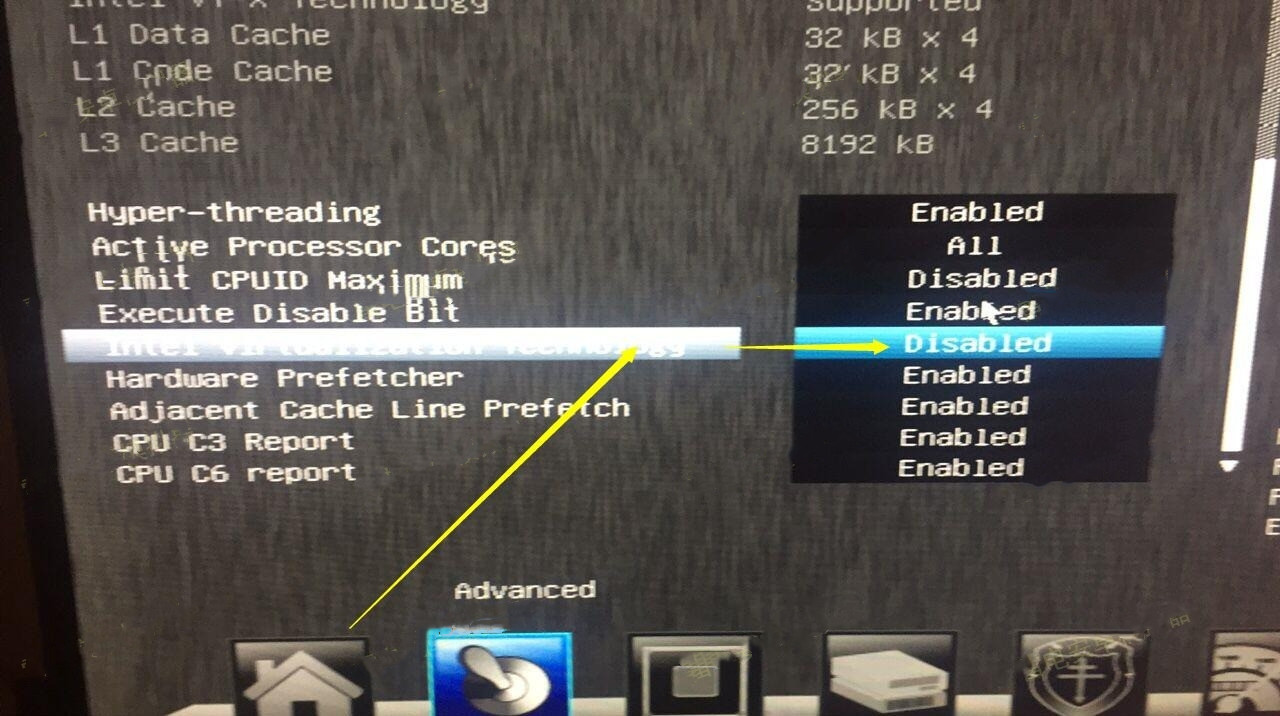 Attention: some users may not find the option according to the tutorial, then you can go to the different top menu bars to find the VT settings according to the keywords "Intel(R) Virtualization Technology" "Virtual", "Virtualization", "VT-X", "SVM", "Virtualization Technology".