What should I do if the game crashes multiple times during playing?
Latest Update Time:2022-08-02
When using the MuMu player, some users may encounter the situation that the game crashes many times during the running process. If the user encounters such a situation, and if restarting the emulator still cannot solve the problem, you can refer to the following methods to try.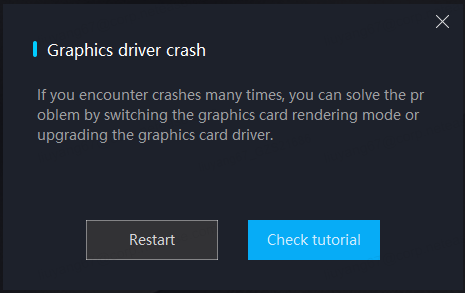 Method 1: Switch the graphics rendering mode setting of the MuMu emulator:
Click the menu in the upper right corner of the MuMu Player - setting - Advanced, switch the graphics rendering mode used by the current emulator to another option to try.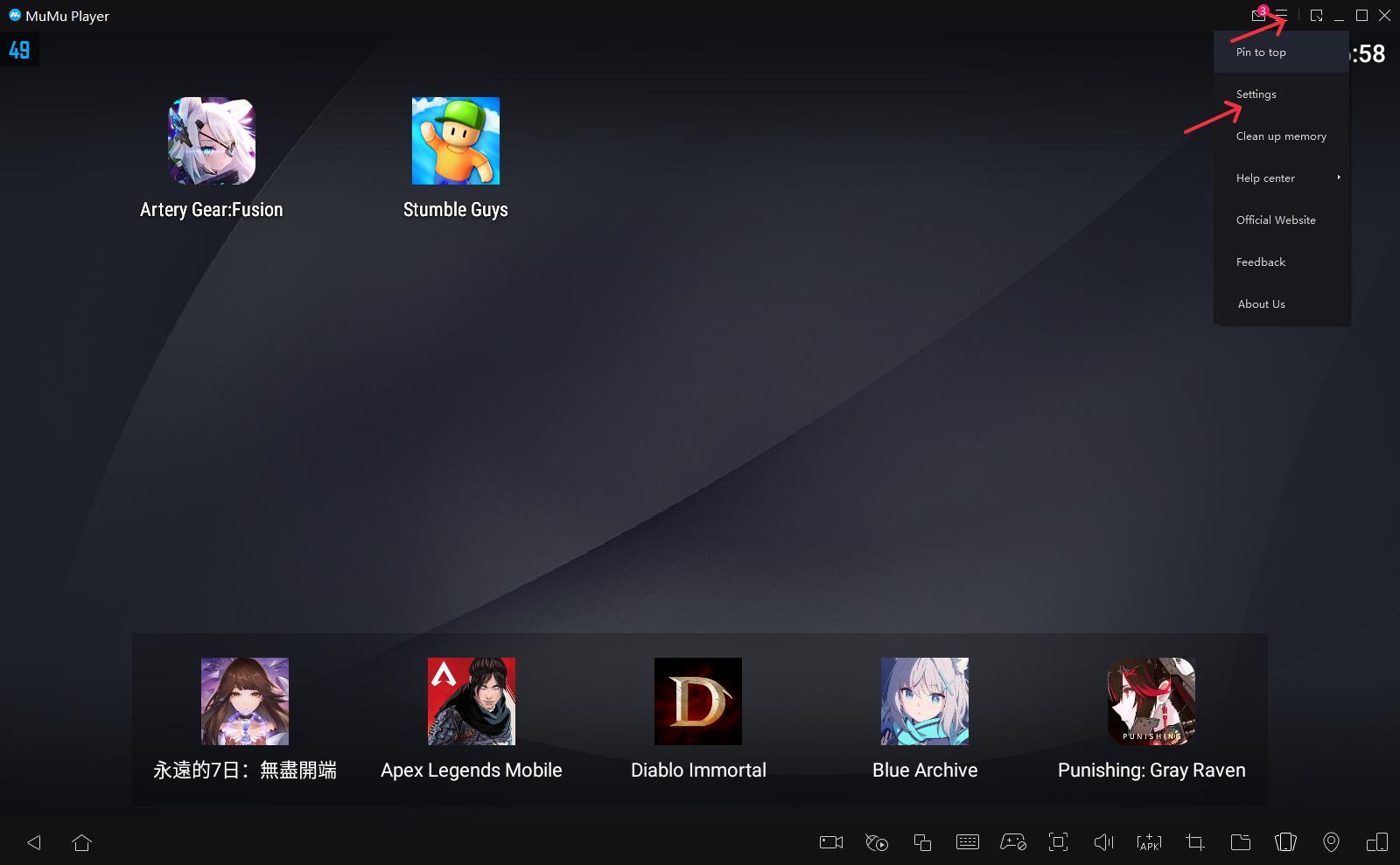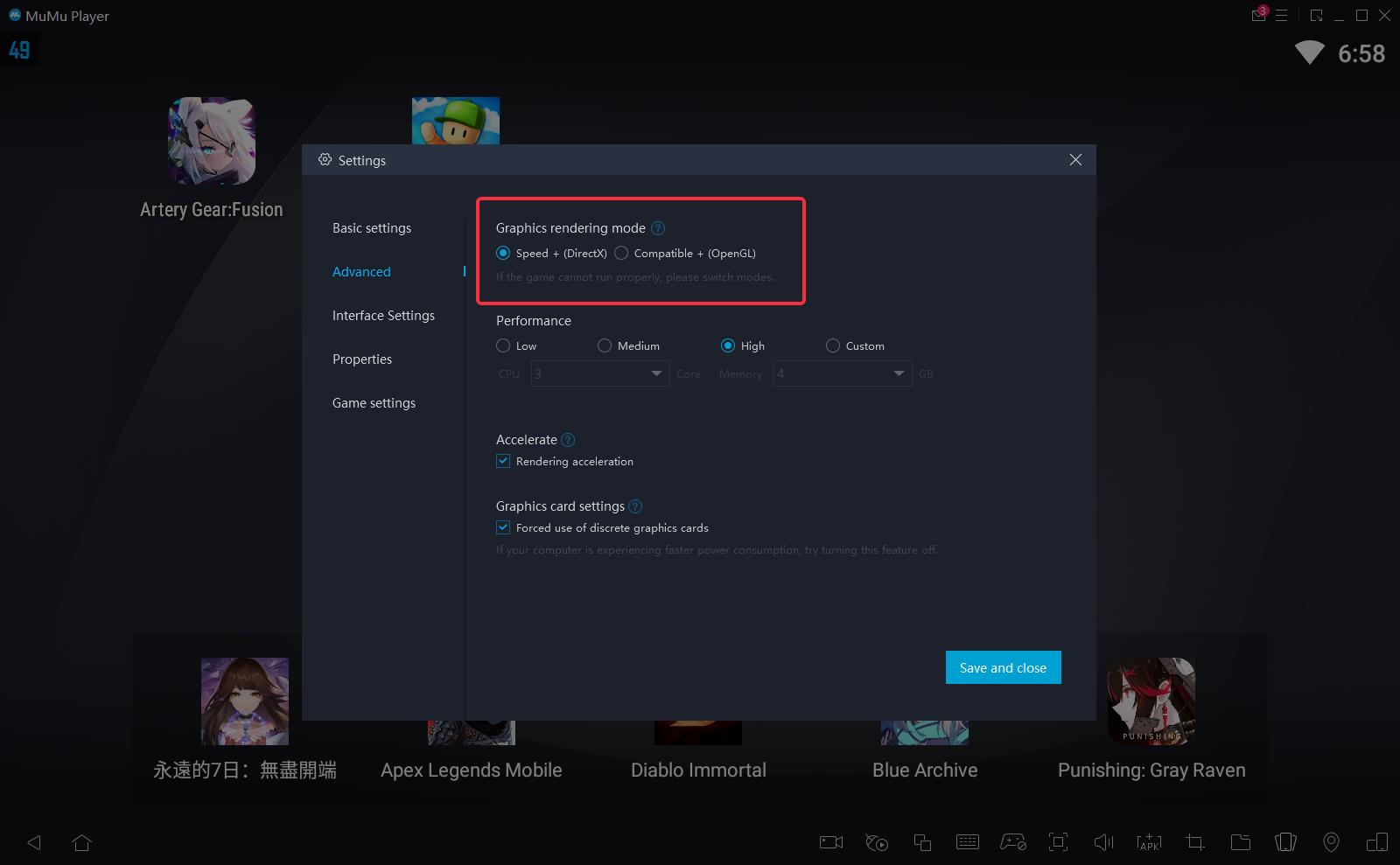 Method 2: Update the computer graphics card driver:
Update the graphics card driver, but some users do not know which type of graphics card their computer belongs to. For details, please refer to the following steps:
The first step, check the graphics card model of your computer.
The computer graphics card model can be viewed in the upper right corner of the MuMu Player- Help Center - Player information - All Graphics.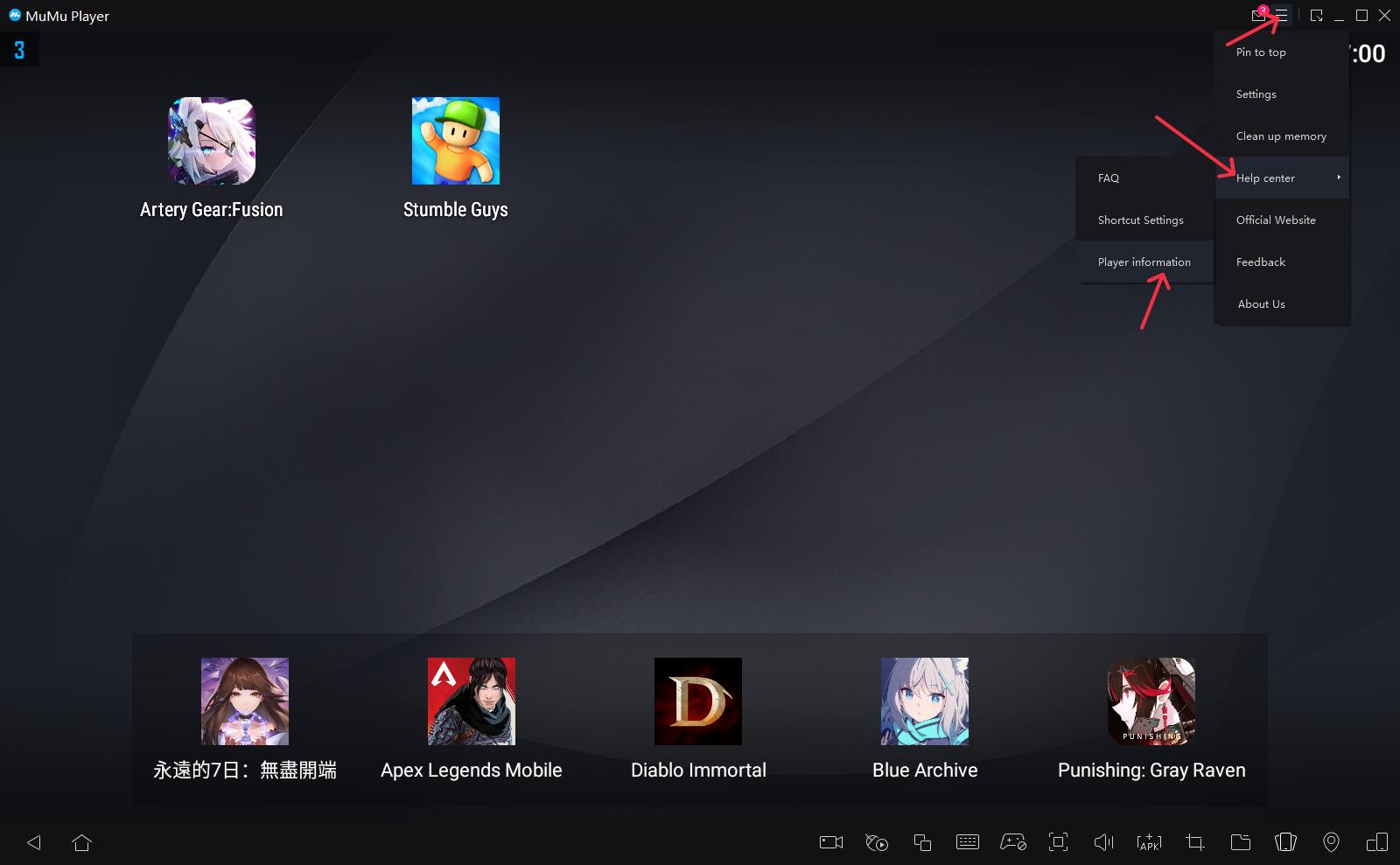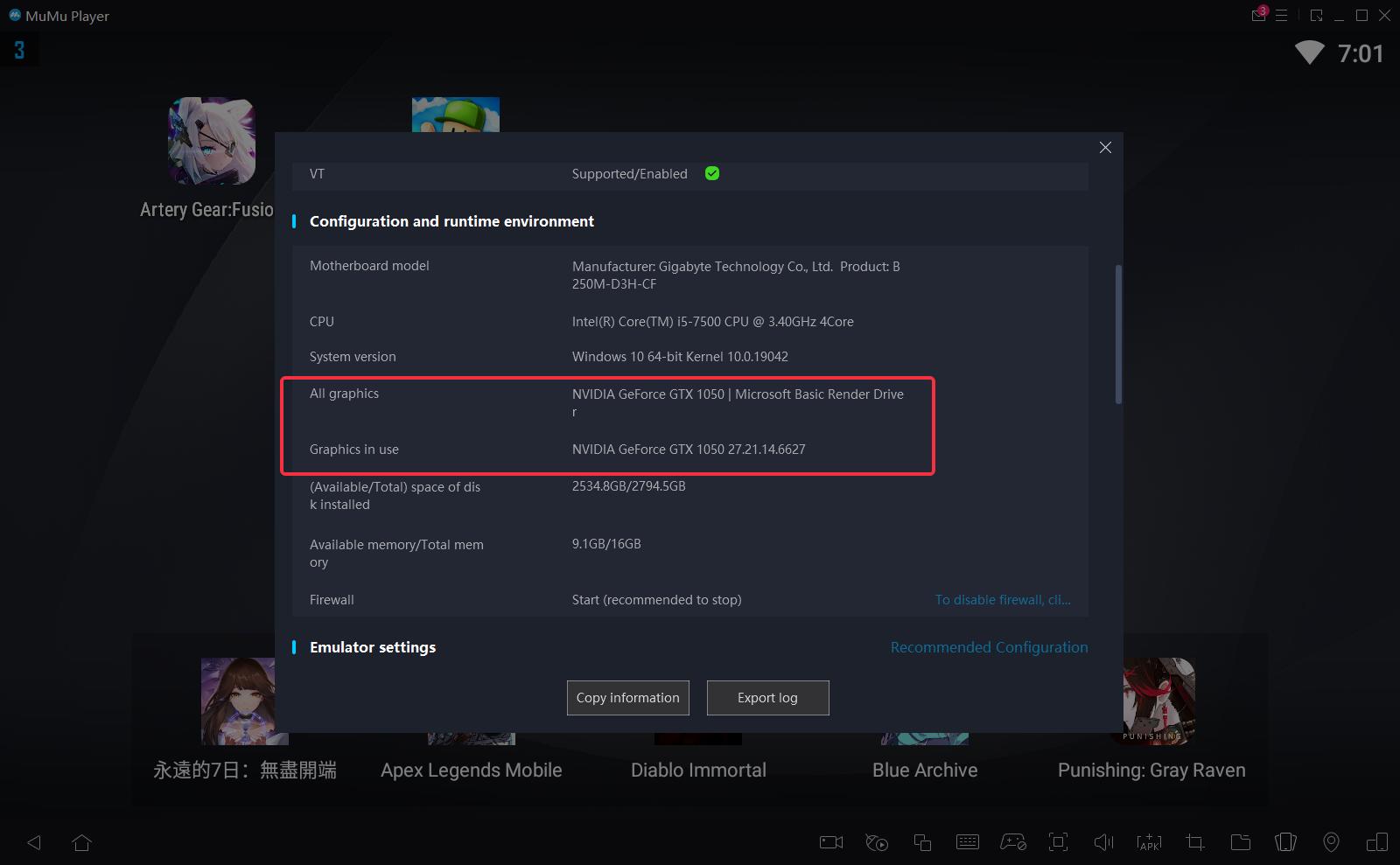 NVIDIA: N card users
AMD: A card users
Intel: I card users
The second step, the graphics card driver update method
Please follow our graphics card driver update tutorial before restarting the game.