What should I do if the game starts up with a black screen?
Latest Update Time:2022-08-02
If you encounter the black screen when launching the game, please follow the steps below to resolve it:
Method 1: Clean up app data
Open the MuMu Player desktop - right click the game icon - click Detail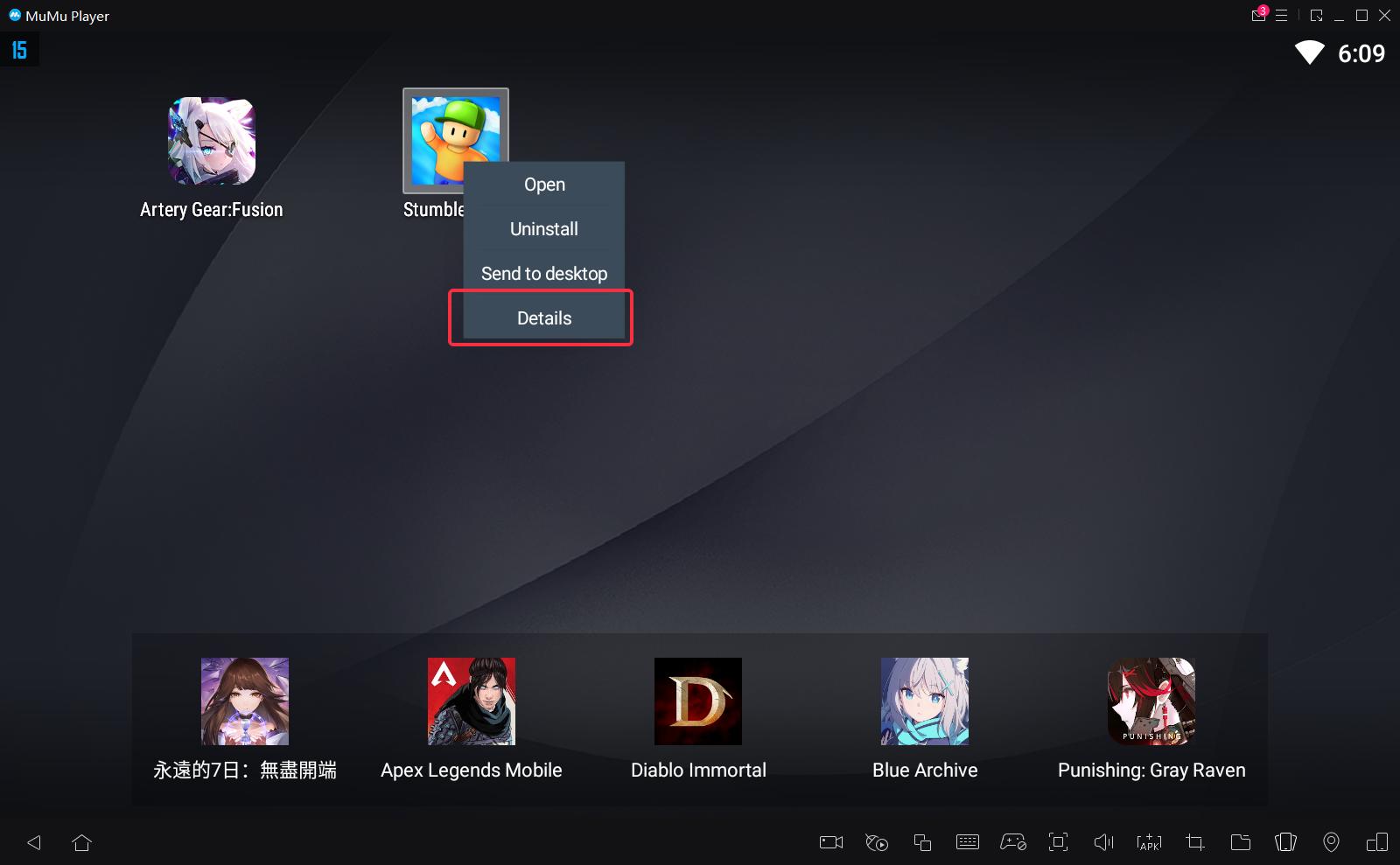 In the app info, click Stockage-Clear data.
Notice:
After clearing the data, all your game data will be lost, please make sure your account is online.
Please remember your game ID if you logged in with a guest account before.
If your guest account is not bound to any online account, your game character data cannot be retrieved and the game patch will be re-downloaded.
If your data is lost in the future and MuMu cannot retrieve it for you, please contact the official game personnel to solve it.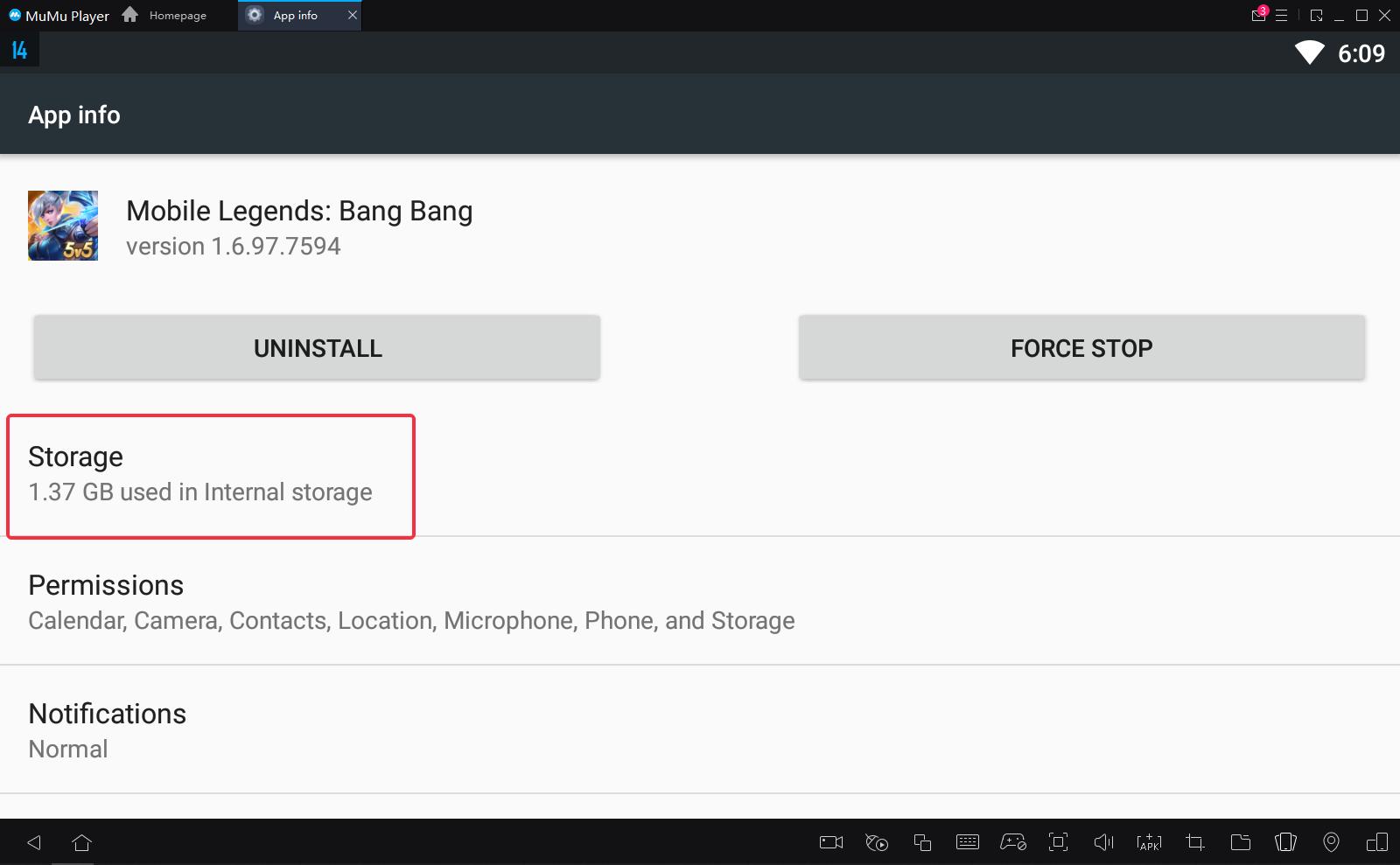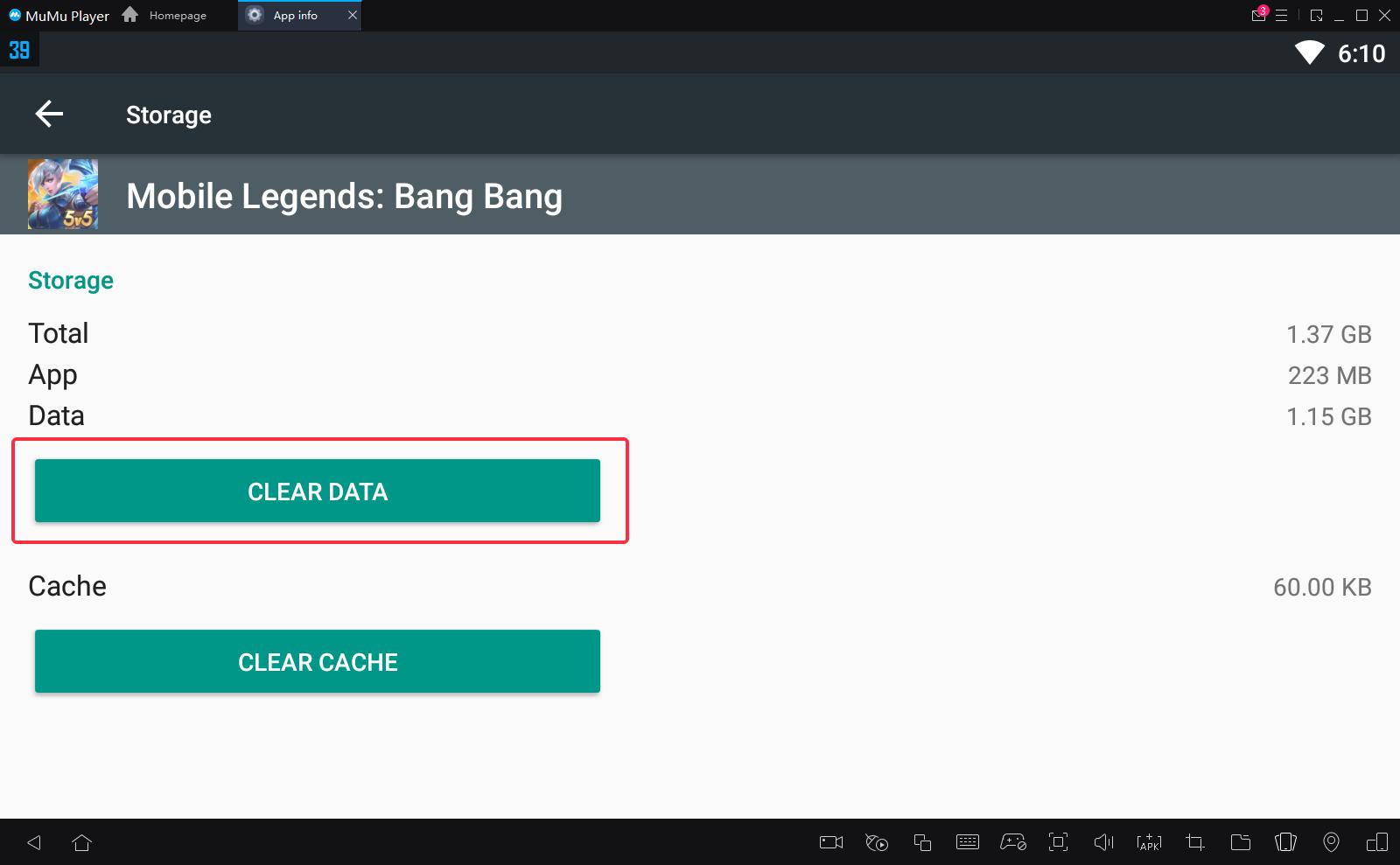 After clearing the game data, launch the game again so it can run normally.
Method 2: Switch the graphics rendering mode
Click the upper right menu of the emulator - Settings - Advanced - Graphics Rendering Mode. After switching the graphics mode, restart the emulator and start the game again.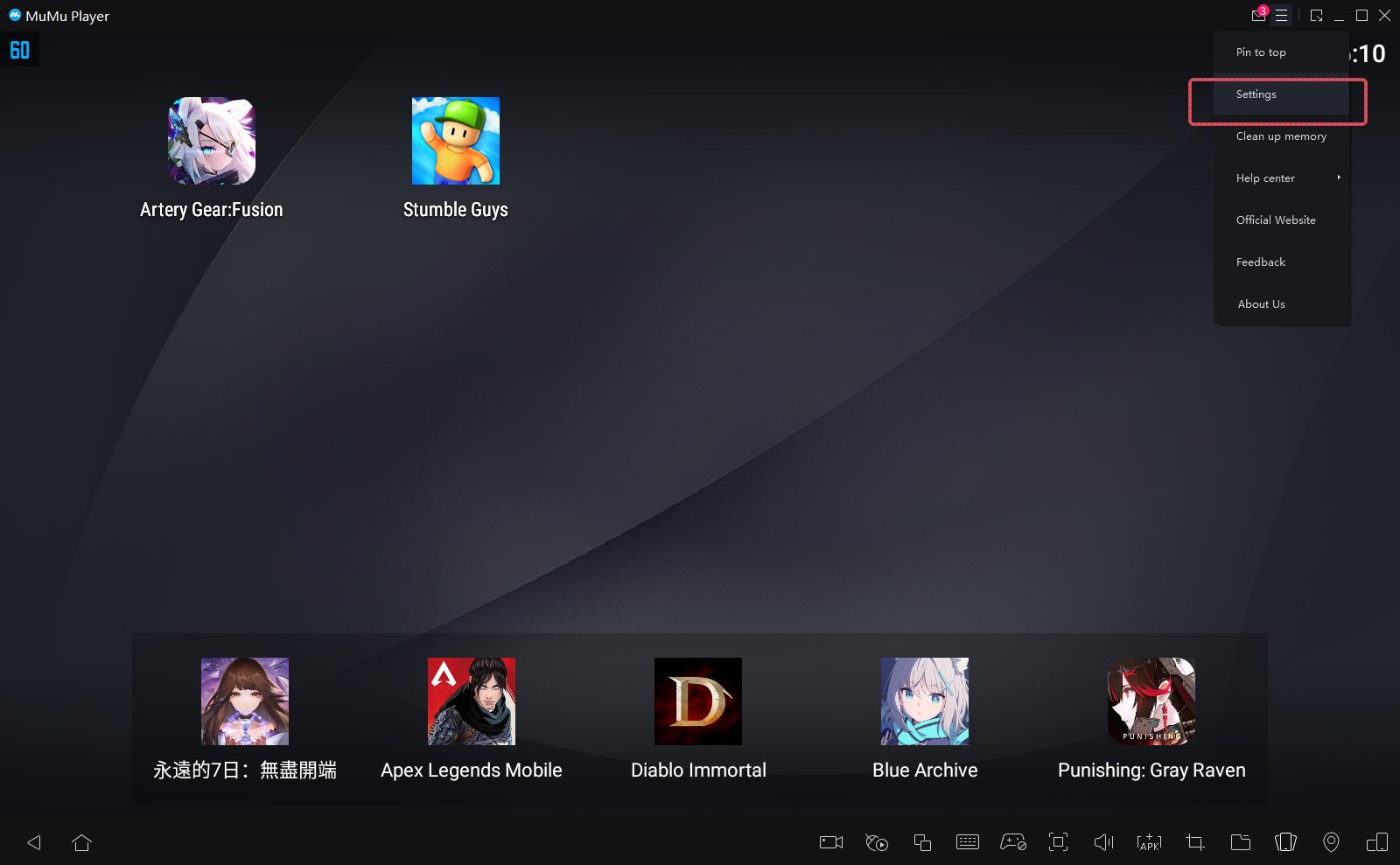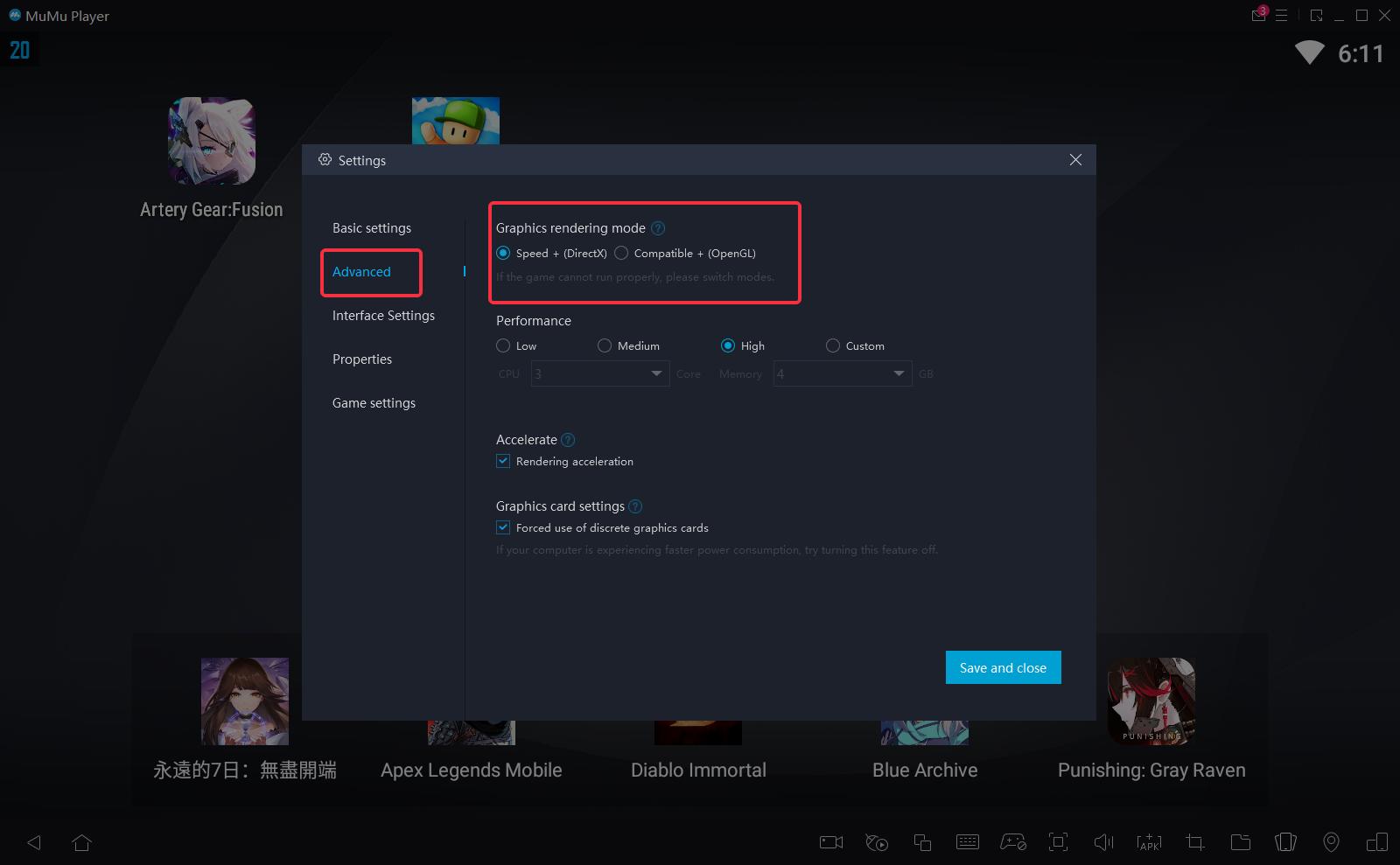 Method 3: Uninstall and reinstall
Uninstall the installed game, reinstall it and then start the game
If the above methods still cannot solve the black screen problem, please contact us through our customer service email: support@mumuglobal.com or Facebook page.