How to record video in the emulator
Waktu pembaruan terakhir:2021-07-09
In order to allow players to record the process of the game and capture the wonderful moments of the game, we have launched the screen recording function, and you can experience it with the emulator version 2.3.18 and above>>View the update log

[This feature has the following 4 highlights to help users record videos in a personalized and high-quality manner]
Highlight 1: Simple and easy to understand personalized settings
The user can set the recording definition, resolution and frame rate in the upper right corner of the setting center, set the pause and end shortcut keys, and click Save to take effect, and can be customized to achieve various screen recording effects.
Highlight 2: High frame HD, perfect picture quality
Recording supports up to 60 frames, with a resolution of up to 1920×1080 ultra-clear image quality, and the overall recording quality is higher
Highlight 3: Simple recording and convenient operation
Click the "Record" button at the bottom to open the video recording panel, select the video storage address and click "Start Recording" to start recording. When the recording is complete, click the recording icon in the upper right corner, and click the stop button to end the recording. The overall operation is simple and easy to use.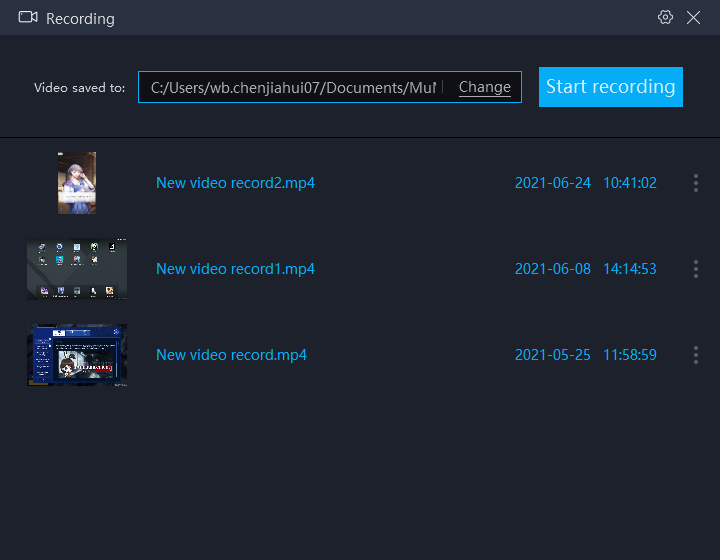 Highlight 4: Clear display and easy viewing
The recorded video is displayed in the form of thumbnails. Users can quickly distinguish the video. Click on the picture to open the video for viewing, click on the file name to edit the video name, and click on the right menu bar to view the file location. The display is clear and intuitive.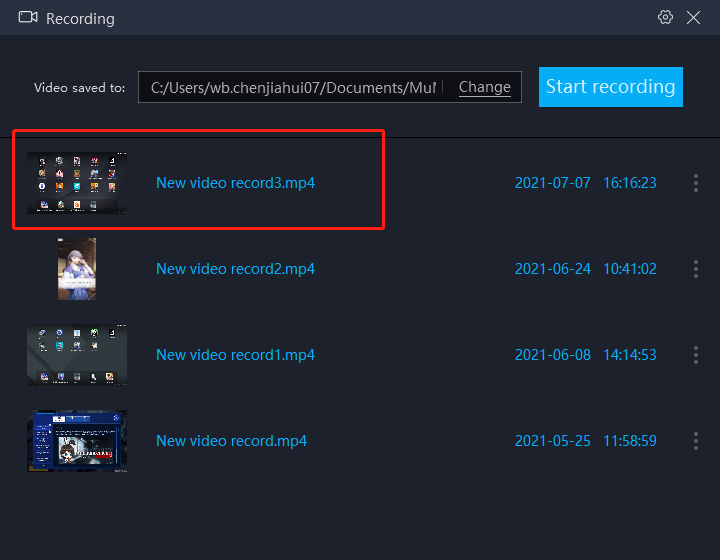 View more frequently asked questions list for more help> https://www.mumuglobal.com/faq/index.html