Aether Gazer is a new Gacha action RPG game where players fight against the Visbanes in a dystopian post-war world. With various characters, enemies, and customizations available, the game is challenging for players. To help them out, developers provide redeem codes for new rewards. This Aether Gazer redeem codes guide aims to tell you how to redeem codes in the game.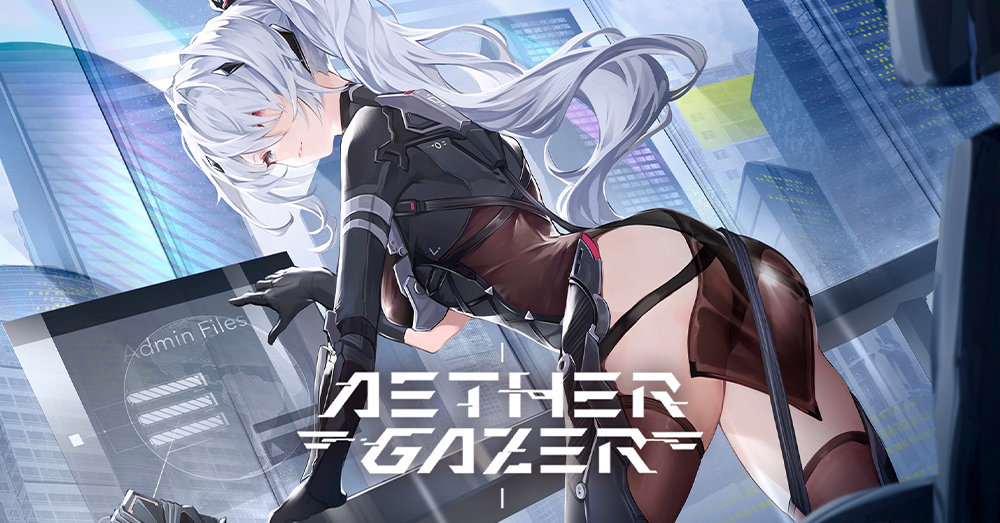 To enjoy the best audio-visual performance and the most suitable operating setting, we recommend playing Aether Gazer on PC with MuMu Player X! For more guides, please review the list below:
How to get free codes for Aether Gazer
As the global servers for Aether Gazer have just been released, there are currently no active codes available for players to redeem. However, new codes may be added during later phases of the game. The game has an in-game redemption section, indicating that codes will likely be released in the future.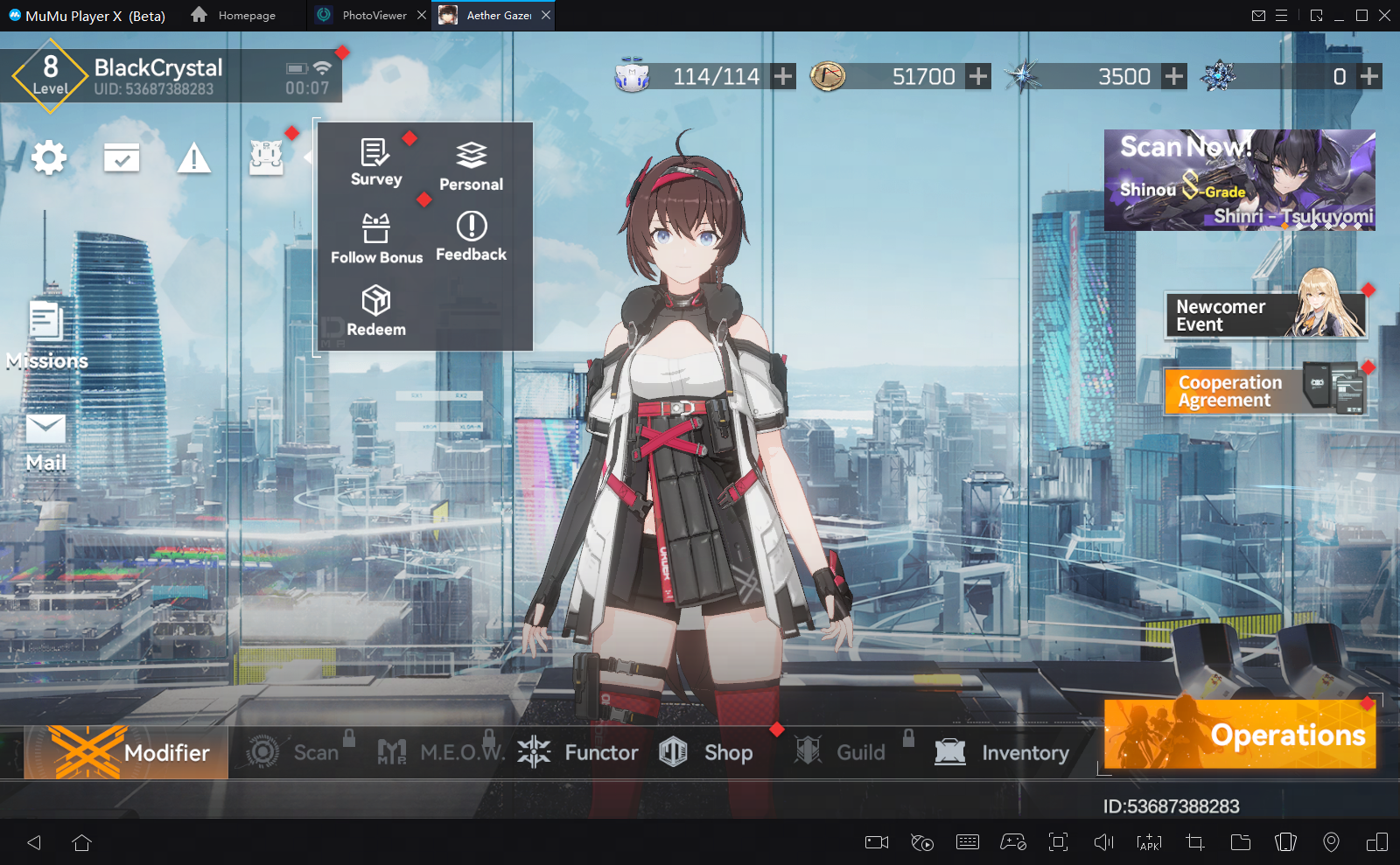 Staying aware of new codes being released is the biggest challenge for players. Typically, developers release codes through their official social media accounts. Therefore, we recommend that players follow the developers on all of their official social media handles to stay informed about new codes. Specifically, players should closely monitor the official Twitter and Facebook pages of the developers.
How to redeem free codes in Aether Gazer
Redeeming codes in Aether Gazer is a simple process. Players should follow these steps to ensure that they can successfully redeem codes without any issues.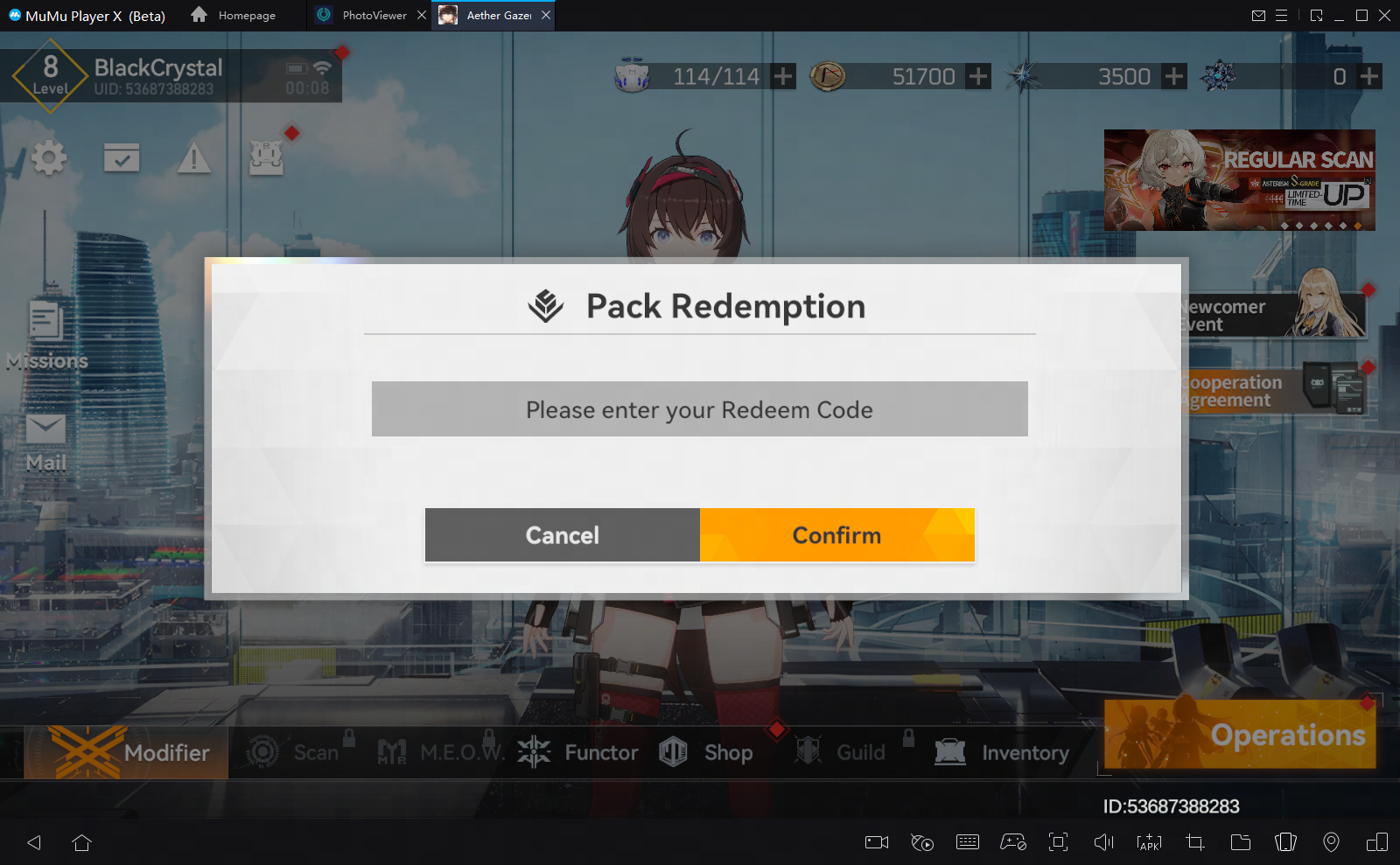 Launch the Aether Gazer game with your official game ID.
On the main menu, click on the Mimir icon located on the top-left side of the screen.
A new window will appear. Click on the "Redeem Code" button.
Enter the Aether Gazer redeem code provided above in the table.
Click on the "Confirm" button to redeem the code and receive your reward in-game.
Final Thoughts
It is important to stress that Aether Gazer redeem codes are case and time-sensitive. Players should ensure that they enter the codes exactly as they appear in the table and redeem them before the expiration date, if any. Failure to do so may result in the code being invalid or expired.