Exciting news! YoStar Games has recently launched their brand new project, Aether Gazer, on a global scale! The game's immense popularity is evident from the server-wide maintenance that was conducted right after its release. Aether Gazer is acclaimed for its exceptional futuristic graphics, engaging post-apocalyptic storyline, thrilling adventure mode, and the ability to collect over 40+ characters. The game has been making waves globally, and players can stay up-to-date with all the latest information on the official website. The best part? Aether Gazer is available for free download and installation on both the Google Play Store and iOS App Store!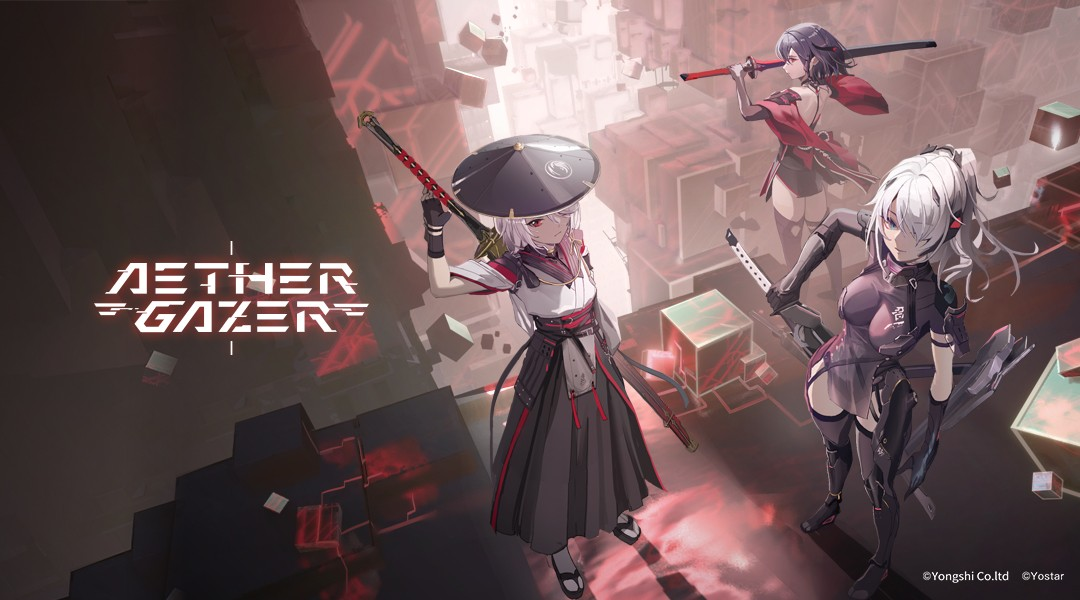 To enjoy the best audio-visual performance and the most suitable operating setting, we recommend playing Aether Gazer on PC with MuMu Player X! For more guides, please review the list below:
Tips and Tricks for Aether Gazer
In this article, we are going to be providing some of our personally observed tips and tricks for Aether Gazer. We wish all the adventurers the best of luck on their journey in Gaea.
1. Ways to Upgrade Modifiers
There are different ways to upgrade your modifiers: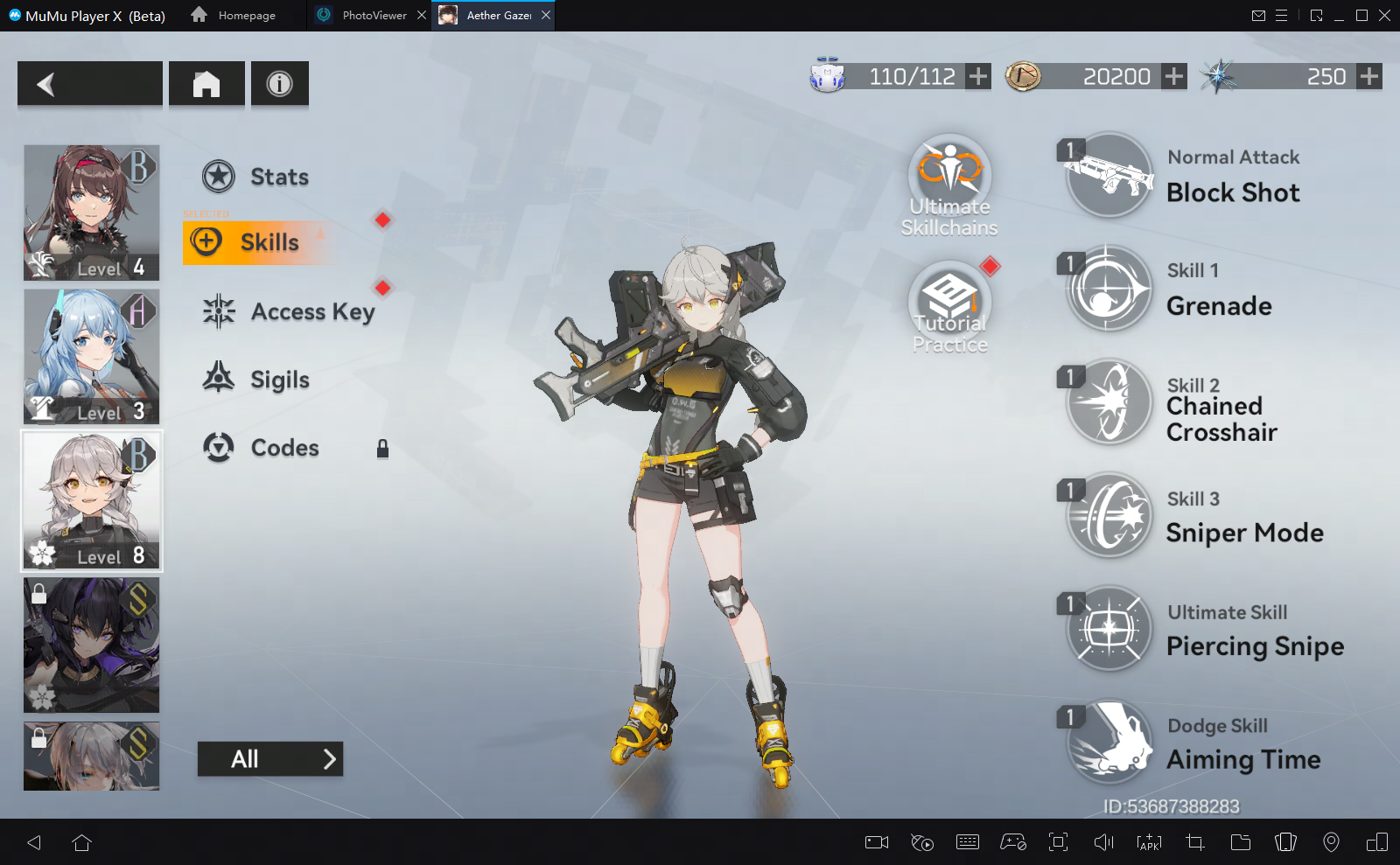 Upgrading Levels
Limit Breaking
Upgrading Rank
Upgrading Skills
To upgrade modifiers in Aether Gazer, players need to use EXP Cards, which come in different rarities and increase character levels by different amounts. Limit Breaking is a crucial system that allows players to increase the level limit of their modifiers, making them stronger. This requires players to use Source Dust. And modifiers in Aether Gazer have a base rank that can be upgraded with duplicates to improve their base stats. Duplicates can be obtained from events or the summoning system. Modifiers can also have their skills upgraded with Magic Factor, a harder-to-earn currency.
2. Team Formation
Team Formation is a menu where players can select the modifiers they want to use in a battle. The menu appears before the battle starts and allows players to configure their entire team. Each team needs a leader, which provides additional stats to the team. The modifier placed in the middle is automatically classified as the leader.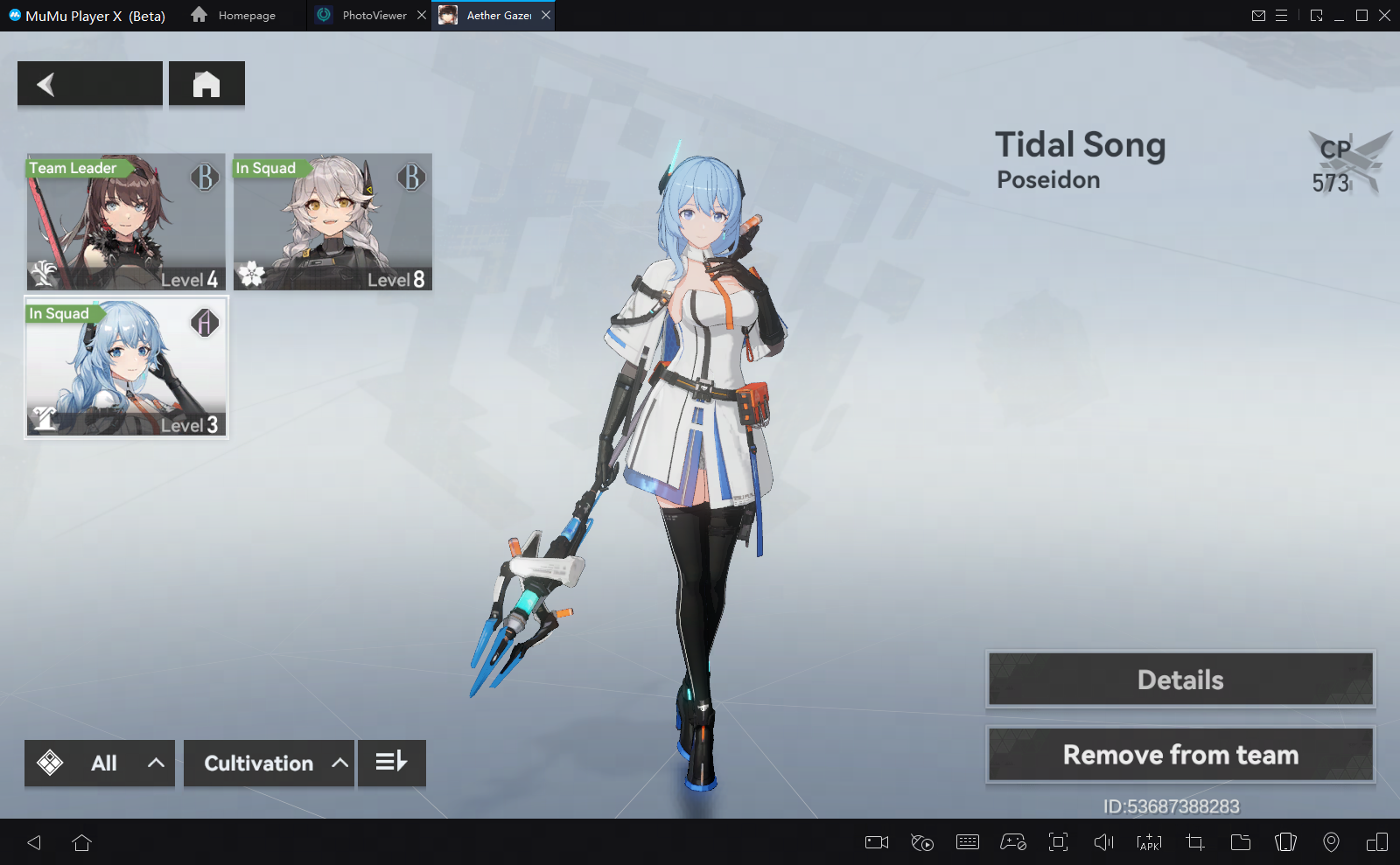 It is important to note that players can only control the modifier classified as the leader in battle. The other team members will be controlled by AI and battle automatically. Therefore, it is recommended to choose a modifier with high CP (Combat Power) and that the player has experience with.
3. Combat Tips
Aether Gazer's combat system provides an enjoyable experience, similar to other action-based RPGs. To get a grasp of the combat system, it's important to understand the following basics: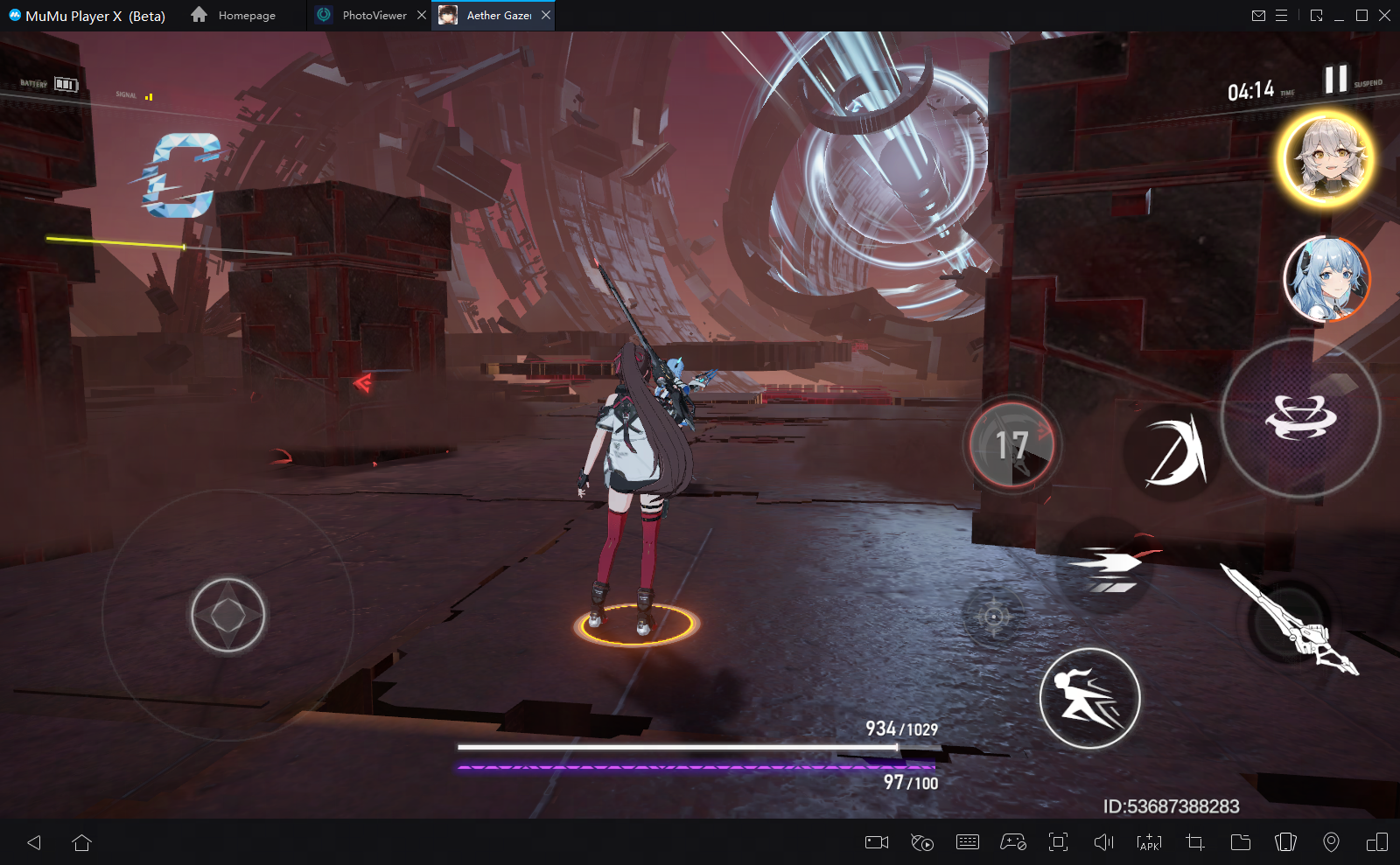 Controlling only the leader character is possible, while the others engage in automatic battles. Focusing on particular enemies can be done by tapping the aim button placed at the bottom right-hand side. Basic attacks can be performed continuously by tapping the big weapon icon at the same location.
Dodging is possible by using the Running icon, found near the Basic attack button. This move will help players to reposition themselves when cornered or being attacked repeatedly.
Players can activate modifier abilities by pressing the remaining ability icons located in a circular menu around the basic attack button. It's essential to remember that there is a specific cooldown and range for each ability. To gauge the range, players can hold and toggle the ability.
4. Complete the Daily Missions
If you're a newcomer to Aether Gazer, you might be taken aback by the abundance of resources available to you. Unfortunately, these resources deplete quickly, and the rate of acquisition diminishes as you progress further in the game. However, there is a silver lining - the Daily Missions are a permanent fixture of the game, and completing them is a breeze. These missions require minimal effort and yield a decent amount of resources.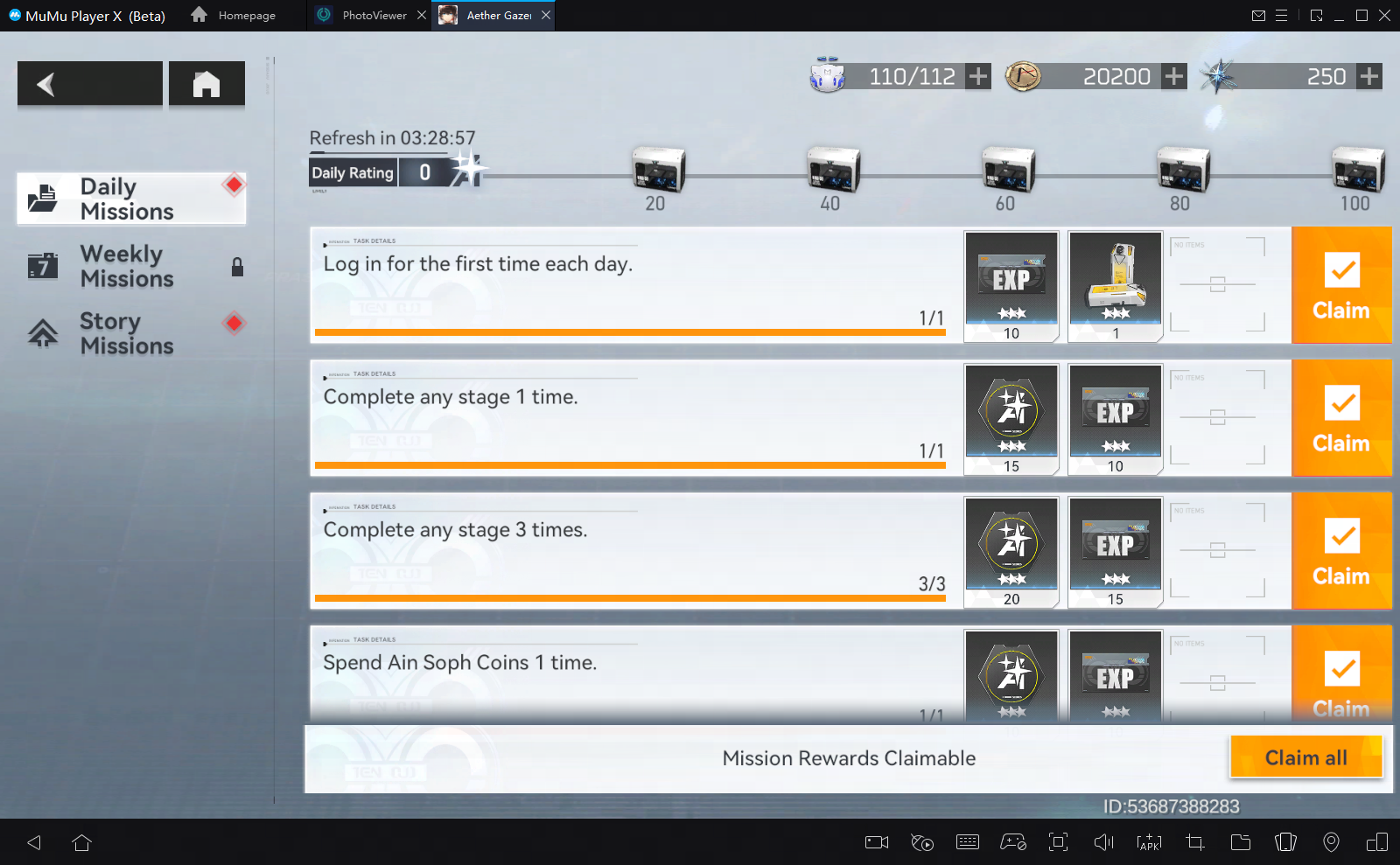 5. Power of Emblems
In Aether Gazer, Emblems function similarly to equipment in other games. Equipping Emblems to a character can grant them bonus stats and improve their abilities. To activate the full potential of an Emblem set, players should equip three Emblems of the same type. The effects of each Emblem set will differ depending on the specific set chosen.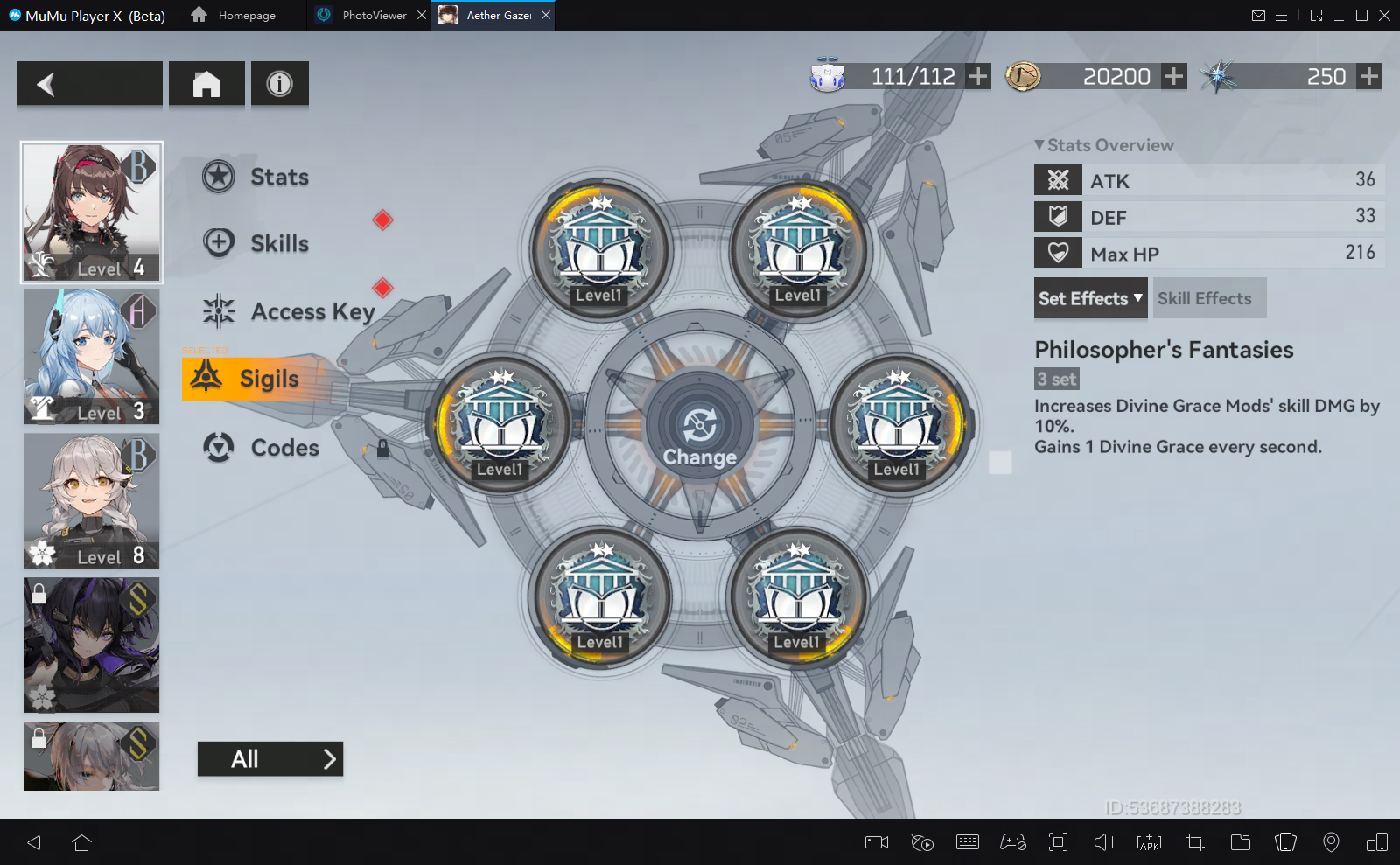 6. Upgrade Your Weapons
Keeping your weapons upgraded is crucial in Aether Gazer, as they serve as the primary source of stats for your character during battle. Therefore, it's highly recommended to consistently check whether your weapons can be further upgraded if you're stuck at any stage. Upgrading your weapons is possible by using cube currency, which can be discovered in various areas of the game.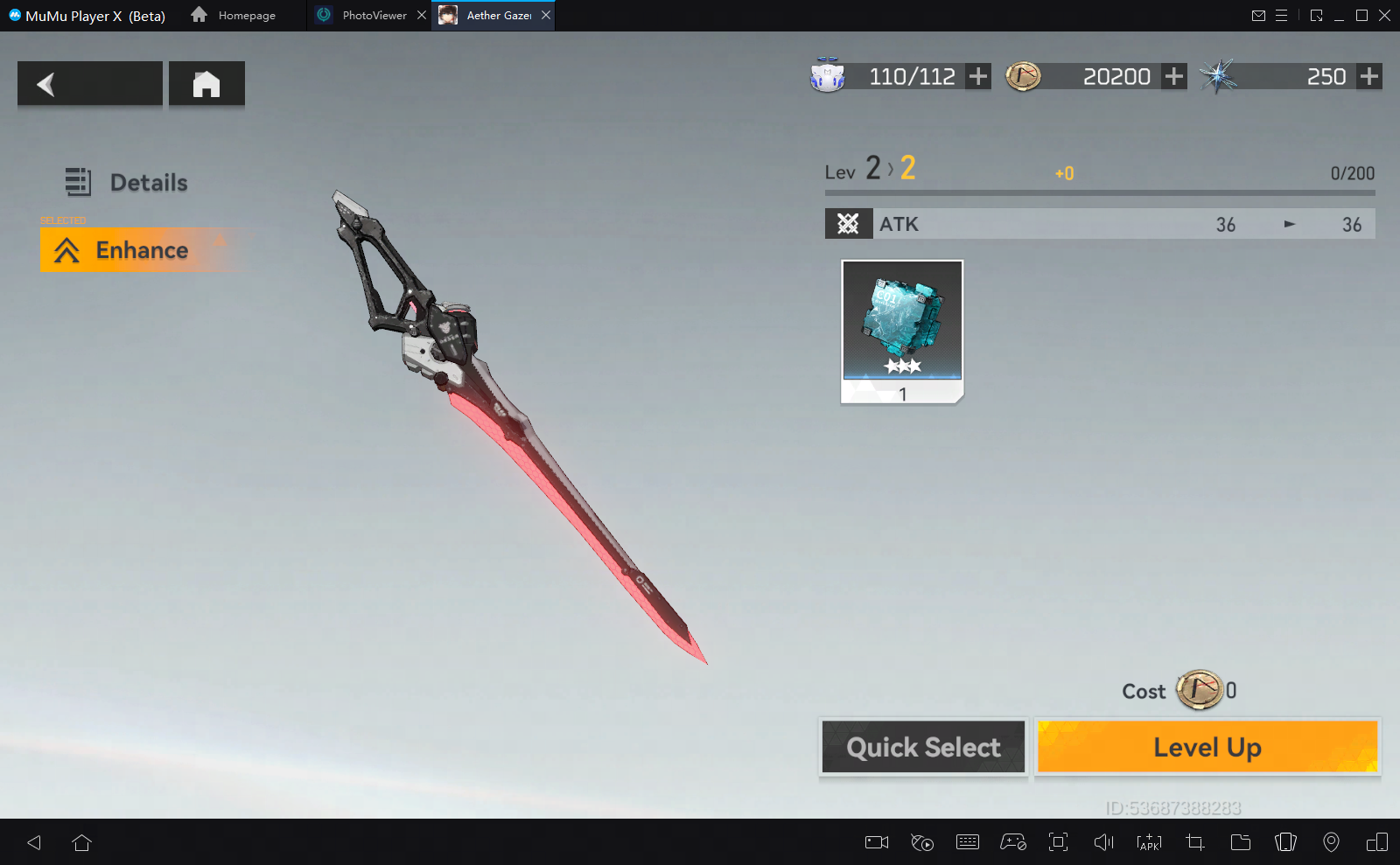 Final Thoughts
In summary, Aether Gazer is an exciting game with a lot of resources available to players. It's crucial to keep your weapons upgraded and to equip Emblems that complement your playstyle to maximize your character's potential. Completing Daily Missions is an easy way to earn resources, and exploring different areas of the game can lead to discovering valuable cube currency. By following these tips and tricks, you'll be well on your way to becoming a successful Aether Gazer player.