Mobile Legend Bangbang: The 515 Event will feature various in-game activities and rewards for players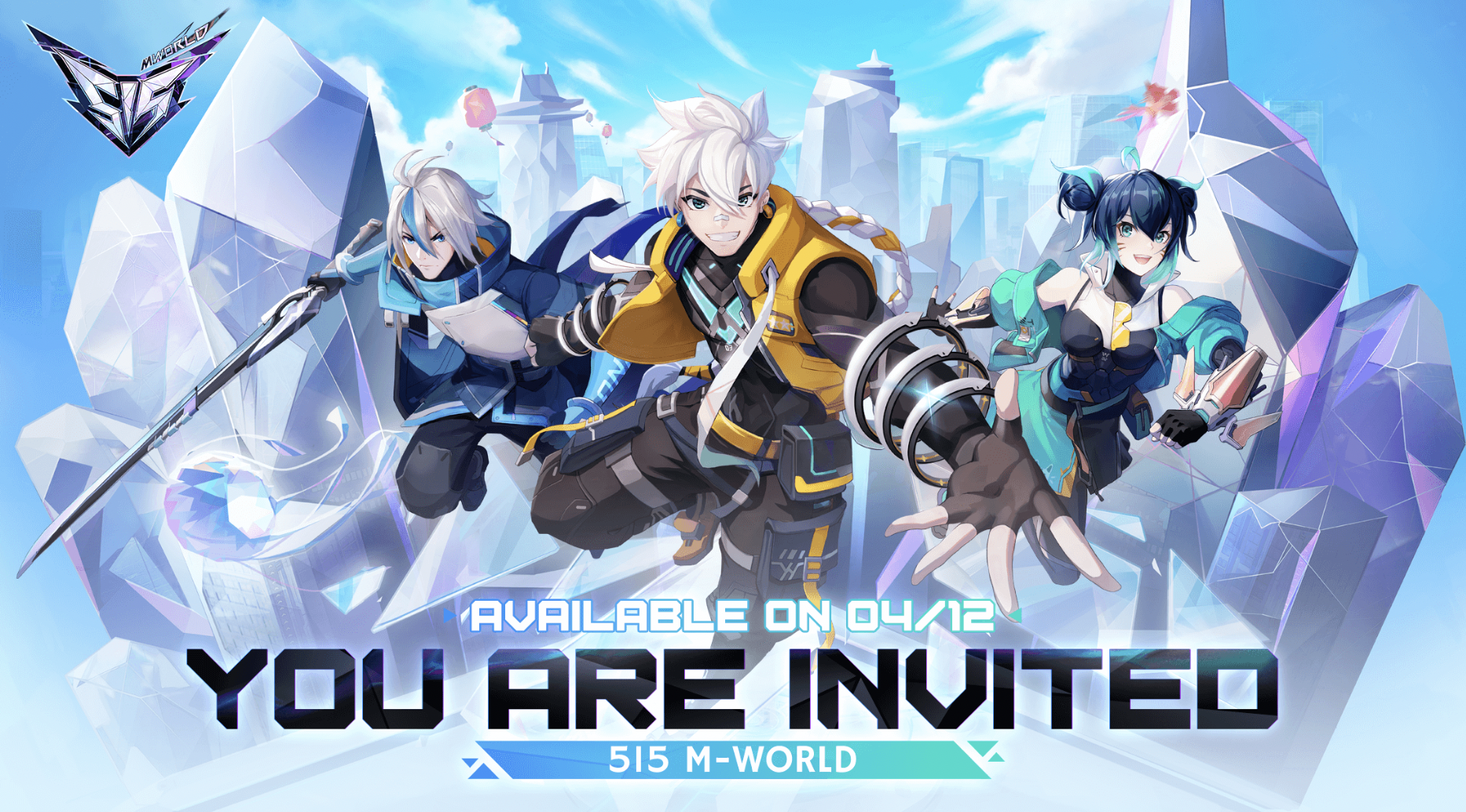 The Mobile Legends: Bang Bang 515 M-World is an annual event that honors player togetherness. From the 12th of April through the 23rd of May, gamers will be treated to a variety of in-game activities and rewards. For this year's 515 M-World campaign, players can get new character skins including Wanwan, Ling, and Yin. Look forward to the following events in Mobile Legends: Bang Bang: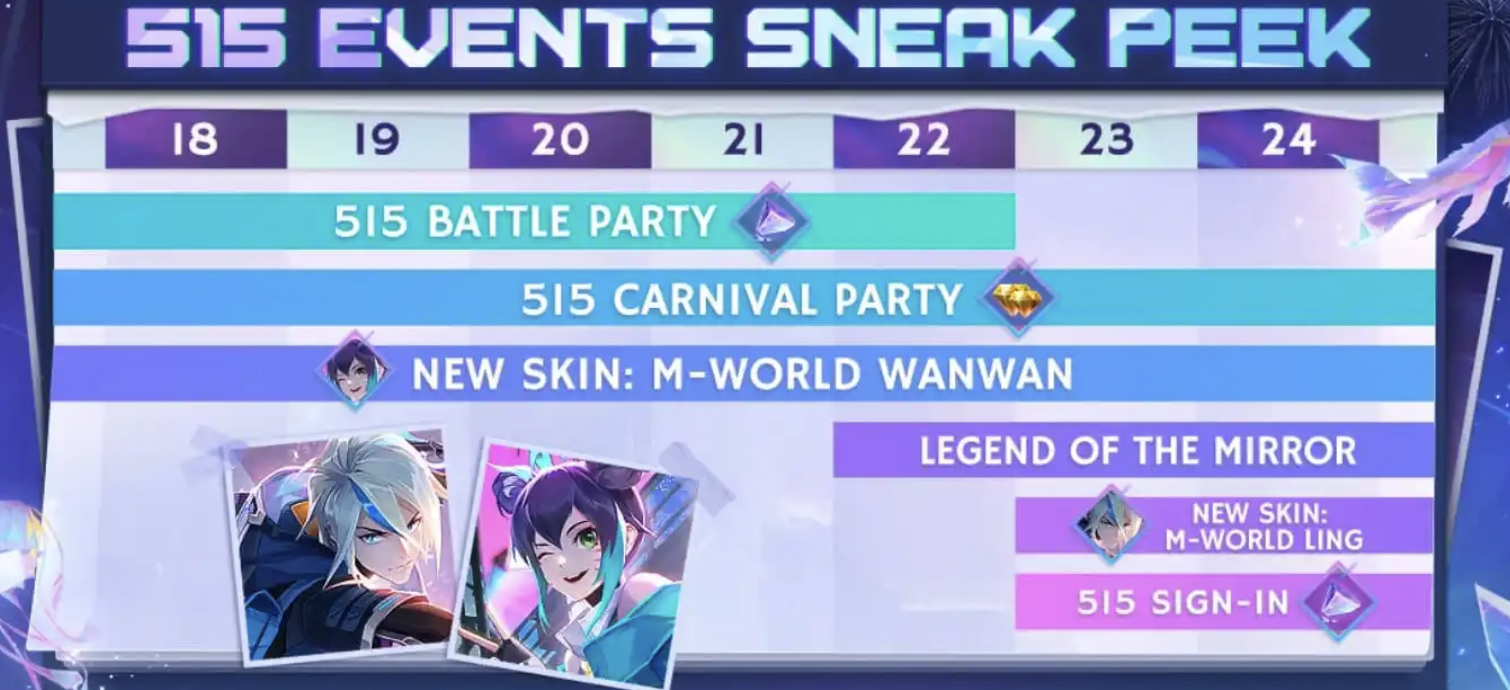 1. 515 Carnival Party + 515 Flash Sale (12 April – 28 April)
Acquire free diamonds through the new popularity contest in MLBB!
These are event-exclusive promotional diamonds, that can be used as regular diamonds during the 515 Flash Sale which has heroes and skins up for grabs
Enjoy a discount when you purchase any of the skins directly sold in the Shop during the 515 Flash Sale (excluding skins that were released in the last 3 months and free and discounted heroes for novice players).
2. Brand New Skins
Wanwan, Ling, and Yin skins are up for grabs during the 515 M-World event – taking inspiration from Japanese anime and urban culture, the trio is donned in ninja gear to take the Land of Dawn by storm!
3. 515 Login Bonus
Log into MLBB during the following event timeframes to score free rewards:
April 30 – 2 May: Free 515 gacha tokens
7 May – 8 May: 515 choice bundle
14 May – 15 May: New hero exchange tokens
4. All-new battle system: Creation Camp
Create your own rules, and set your gameplay: Players can utilize the customization function of the Creation Camp to set the match rules, and play with friends!
Classic, Brawl, and limited-time Arcade modes are modes applicable for play in the Creation Camp
5. Psionic Oracle (04/25 – 05/16)
Acquire the all-new Guinevere Psion of Tomorrow epic skin from 25 April to 16 May!
Log into MLBB for the terms and conditions on acquiring Psion of Tomorrow.
6. All Heroes Free Access (05/07-05/08)
Train up with all MLBB heroes between 7 May – and 8 May, as all heroes will be free to play during then.
7. Star Protection when teaming up with friends (05/14-05/15)
There's nothing better than playing together! Team up with your squad or friends in Ranked Mode to avoid losing stars between 14 May – and 15 May.
The theme for this year is "We Better Than Me," which reflects solidarity among all players who have made new and long-lasting friendships through the game. Additional information can be found on the Mobile Legends: Bang Bang social handles.
>>>Now play Cookie Run: Kingdom on PC with MuMu Player<<<