Free Fire is up with a special faded wheel event with new content and rewards. The most sought-after rewards are in-game items, which players can obtain by completing numerous challenges. Alongside providing a good gaming experience, the developer also focuses on bringing fresh and cool in-game cosmetics like new skins, bundles, and more. The recently incorporated Free Fire Spaceship Dominator also came with remarkable items like Spaceship Dominator arrival animation, backpack, and more.
Free Fire Spaceship Dominator Faded Wheel event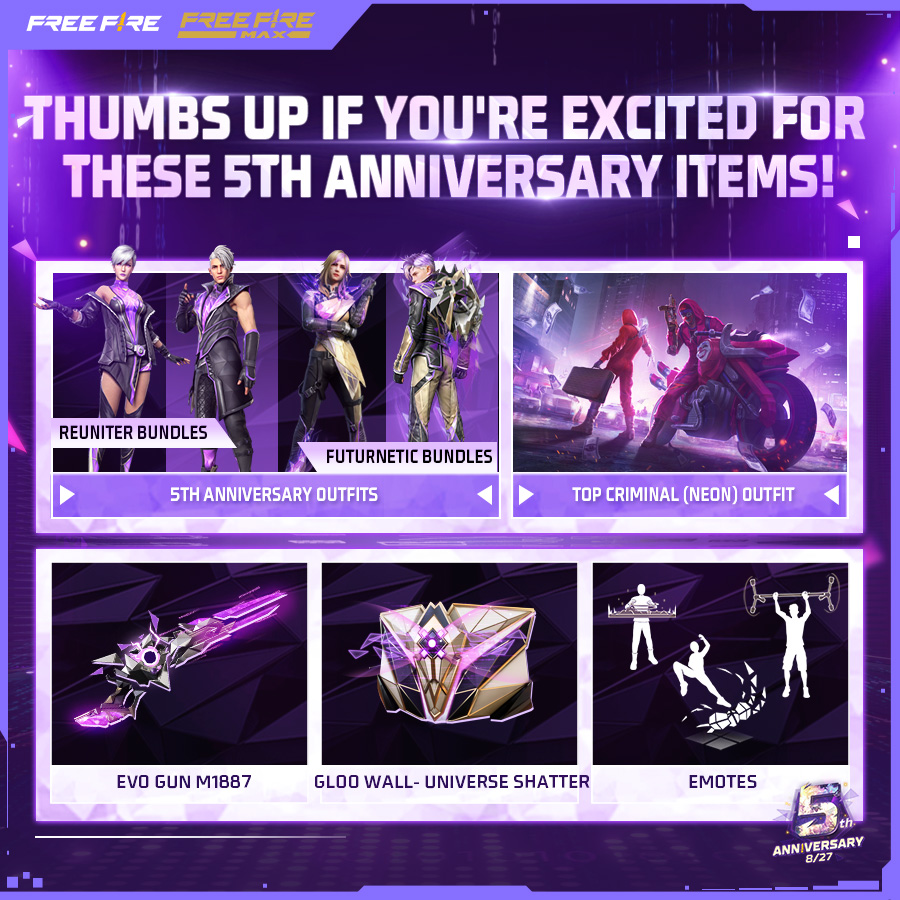 The newly added faded wheel is running in the game from August 2 and will continue till August 8, 2022. Players must note that the faded wheel event works differently from the other in-game events. Here the items claimed will be directly removed from the draw leading to rising in the probability of winning the main rewards. Additionally, with each spin the rate of diamond increases. A list of the rewards in the newly added faded wheel event is mentioned below.
ꔷ Spaceship Dominator animation.
ꔷ Cube Fragment.
ꔷ Titanium Weapon Loot Crate.
ꔷ Magma Bolter.
ꔷ Sterling Conqueror (Red) Token Box.
ꔷ Ultra Spaceship.
ꔷ Diamond Royale Voucher (Expiry date – 31 August 2022).
ꔷ Imp-Heads Weapon Loot Crate.
ꔷ Night Scouter Loot Box.
ꔷ Sterling Star (M1887).
The rate of diamonds for each spin is mentioned below.
ꔷ 1st spin – 9 diamonds.
ꔷ 2nd spin – 19 diamonds.
ꔷ 3rd spin – 39 diamonds.
ꔷ 4th spin – 69 diamonds.
ꔷ 5th spin – 99 diamonds.
ꔷ 6th spin – 149 diamonds.
ꔷ 7th spin – 199 diamonds.
ꔷ 8th spin – 499 diamonds.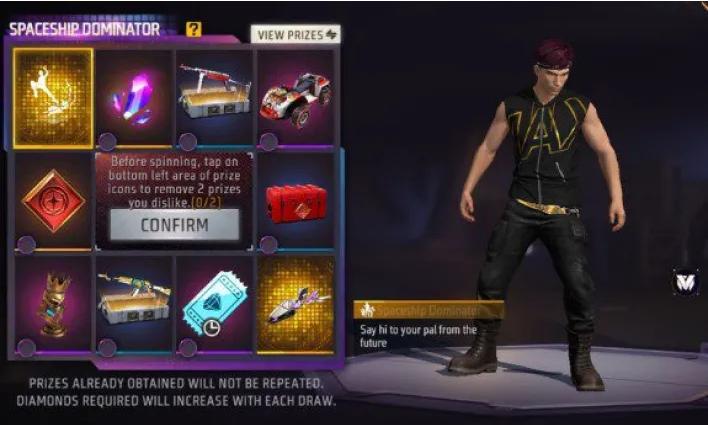 The cool Spaceship Dominator Arrival animation is one of the best items in the faded wheel that players can boast of. They can obtain all the items in the faded wheel event, including the primary rewards, by spending a total of 1082 diamonds.