If you're looking for a fresh strategy RPG experience full of cute anime girls, Blue Archive may just be the place for you. Combining the trials of youth with the thrill of the military through 3D battles and exciting stories, Blue Archive puts you in the role of advisor to the huge academy city, the Federal Investigation Club. Your task? To help guide the girls through their hectic lives as they find love, and dive into school clubs and academic events.
Of course, like all gacha games, you'll likely want to consult with a Blue Archive tier list along the way, especially if you want to get the best lineup. Well, don't worry – we're here to help. We've ranked all of the Blue Archive characters by role, including attackers, tanks, supports, and healers, so you can form the strongest team around. We've also included a handy Blue Archive reroll guide to make sure you get the picks you want.
Be sure to take a look at our Blue Archive codes if you want some in-game goodies. If you find this helpful, we've got plenty more content just like this, including our Genshin Impact tier list, Mythic Heroes tier list, Slime Isekai Memories tier list, and Epic Seven tier list. We also have heaps of freebies up for grabs, with our Genshin Impact codes, Honkai Impact codes, Atelier online codes, and more.
Blue Archive tier list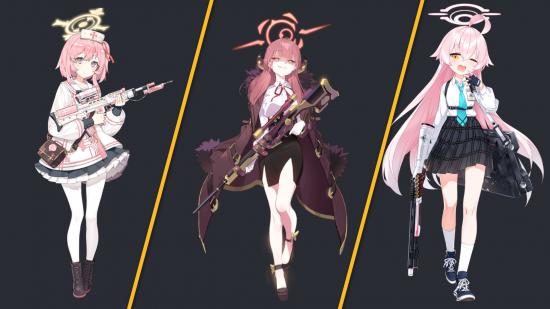 Blue Archive attacker tier list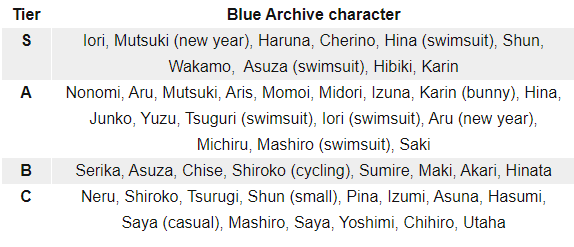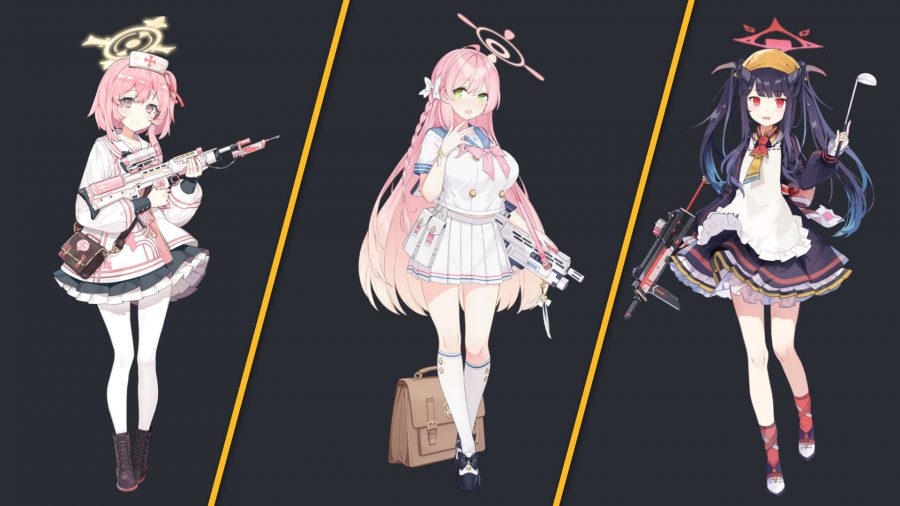 Blue Archive healer tier list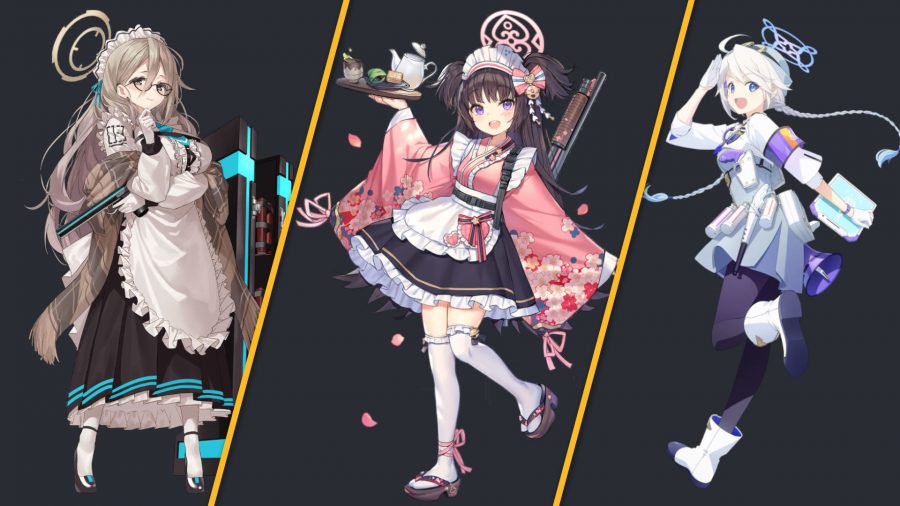 Blue Archive support tier list


Blue Archive tank tier list

Blue Archive Reroll guide
If you want to make sure you get the best characters, you can always perform a Blue Archive reroll. Just follow these simple steps:
Launch Blue Archive and log in with a guest account
Play through the tutorial to get your free summons
Complete the first mission
Claim the rewards through your mailbox
Spend your free currency on the gacha banners to summon characters
If you're happy with your pulls, continue the game as normal! If not, the do the following:
Tap the menu button in the top-right corner of the screen
Click account
Hit 'reset'
Type in 'Blue Archive'
Then repeat the steps until you get who you want. Simple!
And that's all we've got for our Blue Archive tier list. Now you can try to play Blue Archive on PC with MuMu Player.