在電腦上玩Sniper Shooting 3D: New Fps Shooting Games Offline
對於 Sniper Shooting 3D: New Fps Shooting Games Offline 的粉絲們來說,使用 MuMu Player 在電腦上玩 Sniper Shooting 3D: New Fps Shooting Games Offline,更大的螢幕和更好的圖形可以顯著增加您的沉浸式體驗。實現全鍵位映射支持與精準控制,擺脫手機電量或行動數據的限制,只需要使用MuMu Player即可滿足您所有的需求。
MuMu Player 是最優秀的PC安卓模擬器,在您的電腦上它作為一個虛擬的 Android 設備執行,還可以提供最佳的遊戲體驗,僅佔用少量記憶體,支持高幀率。此外,借助 MuMu Player 的多開功能,您還可以在一台電腦上同時開啟多個遊戲帳戶。它先進的模擬器功能支持所有當前熱門的手機遊戲,即使在低端電腦上也能流暢執行。現在就使用 MuMu Player 在電腦上下載和玩Sniper Shooting 3D: New Fps Shooting Games Offline,立即享受您的美好遊戲時光。
遊戲介紹/遊戲信息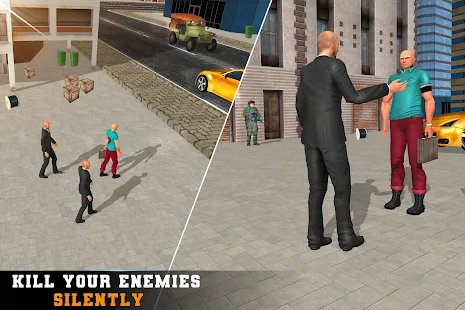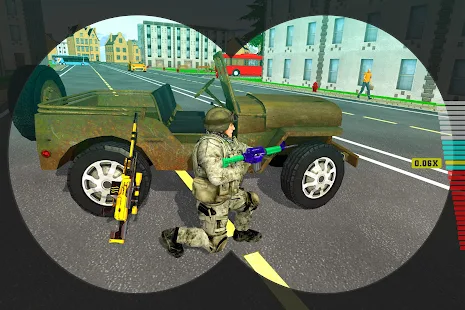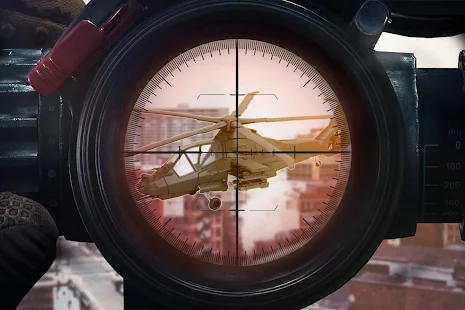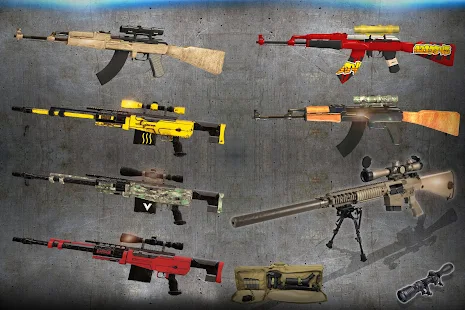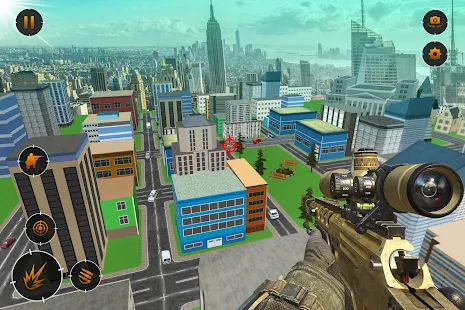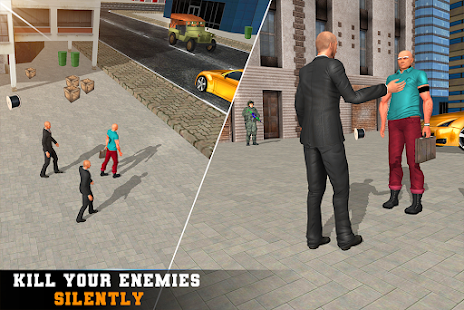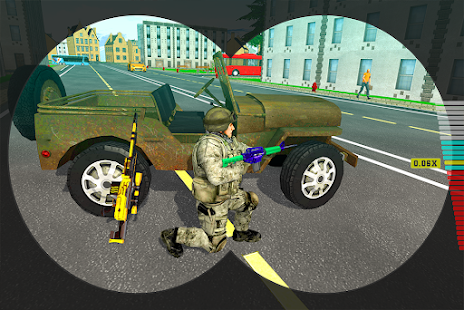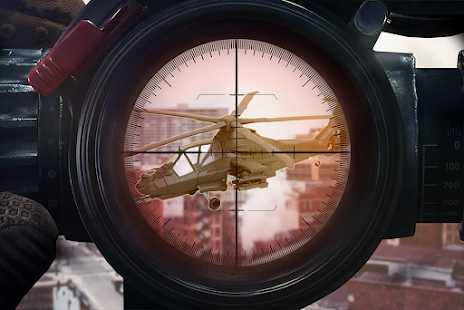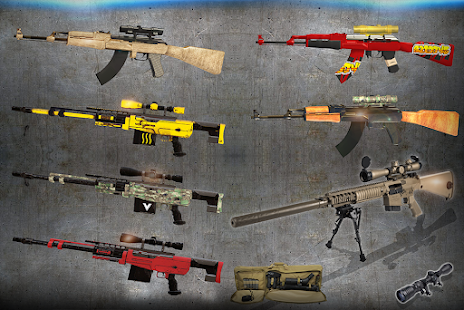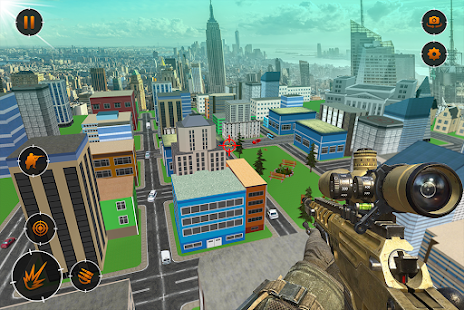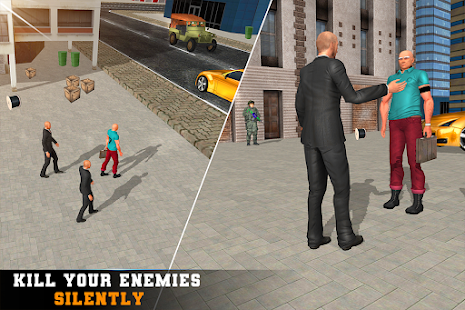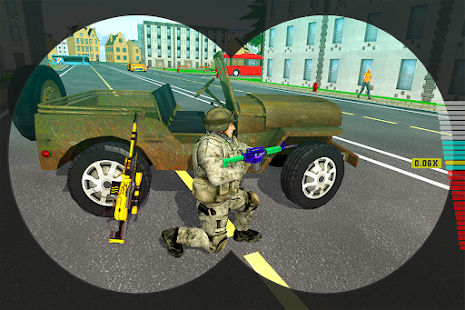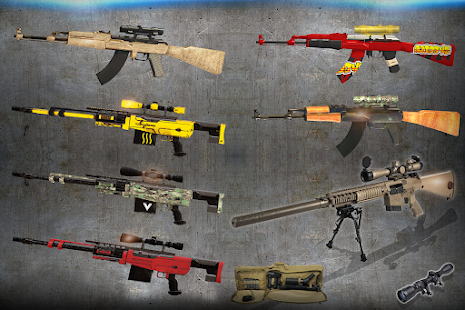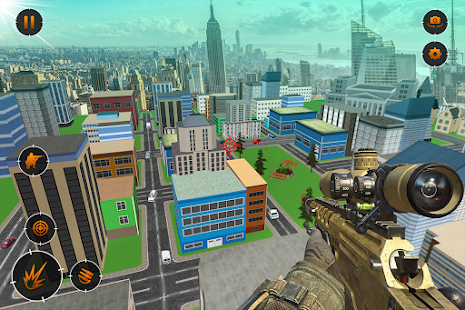 Billion Gaming Studio offering you free games by presenting the sniper shooting 3d online action games. Sniper Shooting 3D: New Fps Shooting Games Offline with a new idea of FPS shooting and fighting games. This FPS shooting game is full of strategy and the skill force in which you have to make strategy with your friends to beat your enemy squad. This game consists of different modes of gameplay in which you have to perform your duty as the captain of your anti-terrorist squad to save the people of your city to clean the terrorist group spreading violence in the fps shooting games, collect the war guns while practicing the training section and get the experience of the strategy games to play the sniper shooting games have all these unique modes.

In Sniper Shooting 3D: New Fps Shooting Games Offline Play with your friends to have fun in the offline action shooting game, even you can invite them as a companion or challenge them for the battle strike and show them your gun fire cover strike skills. Like Cover Fire Action Games this is the players vs enemy online Shooting Games mode in which you are the commando shooter 3d to play your role of action games 3d. In this classic sniper shooting gameplay against the enemies. 

The new army shooting game full of action on the army commando storyline. This gun games is best for those who love fps killing and sniper shooting with modern guns and rifles. You will play as a sniper cover army soldier in this new shooting game 2021. We are offering this shooting game on the play store especially for the fps games 2021 and gun games lovers to play in their free time for free fun. You will fight as a leader sniper shooter 3d & the gun fight against many dangerous criminals in the city to attack you through various ways to spread violence and lead the terrorist encounters to win this action combat game. In the history of shooter games, this terrorist shooting game is the best action game for warfare sniper man. The operation of the game is very cool, the game runs smooth, realistic sound effects in the free action sniper shooting game

In Commando Shooting Games 2021 - Cover Fire Action Games Mode is single player online shooting games in which a single player fight against another enemy strike team. It's up to the player how he wants to play against the opponent team. In this mode, you have to reach the target kill within a specified time. Keep in mind that your KD must be greater than 1. Play The Daily Challenges are waiting for you to complete against your enemy strike to make them defeated in this sniper commando shooting game. Sniper Shooting 3D: New Fps Shooting Games Offline is a call of your duty to Play with Your Friends in the offline mode.

Sniper Shooting Mode:
In this mode, you have to play against the enemies in the world best sniper shooter on the battle field of sniper war games 2021. You have to kill the maximum enemy sniper shooter before they killed you. Challenge your enemy to get the higher KD to top the rank. This sniper shooting games mode you can play as both offline and online games. 

 Sniper Shooting 3d Cover Fire Action Game with Advance Features
•	Multiple Environments.
•	Upgradable Guns.
•	Customize Game GUI.
•	Multiple Game Play Modes.
•	TPP and FPP (TPS & FPS) Game Play View.
•	Customize Music and Soundtracks. 

Sniper Shooting 3D: New Fps Shooting Games Offline is a very initiative of multiplayer games. Sniper cover strike shooting is basically the most playable and highly addictive games which are very famous among the young generation and top gamers of the world gaming community. We are continually working on sniper shooting 3d game to bring the ideas and upgrades regularly and bring up the user suggestion and experience to increase the user interest for our PVP FPS Shooting Games.
安裝指南
如何在電腦上下載Sniper Shooting 3D: New Fps Shooting Games Offline遊戲
① 在您的電腦上下載並安裝 MuMu Player

② 啟動 MuMu Player 並完成 Google 登錄以訪問 Play 商店

③ 在 Sniper Shooting 3D: New Fps Shooting Games Offline應用中心搜索

④ (如果您跳過了第 2 步)請先使用您的 Google 帳戶登錄並安裝 Sniper Shooting 3D: New Fps Shooting Games Offline

⑤ 安裝完成後點擊遊戲圖標開始遊戲

⑥ 使用 MuMu Player 在您的電腦上暢玩 {% gamename%}
推薦配置
推薦使用 MuMu模擬器執行
建議電腦配置:CPU4核+ 內存4G+ 系統i5+ 顯示卡GTX750Ti+
需要開啟VT >>如何開啟VT
建議性能設定:2核2G
顯示卡渲染模式極速、相容均可