在電腦上玩Ѕamѕung Wallet Pay Advices
對於 Ѕamѕung Wallet Pay Advices 的粉絲們來說,使用 MuMu Player 在電腦上玩 Ѕamѕung Wallet Pay Advices,更大的螢幕和更好的圖形可以顯著增加您的沉浸式體驗。實現全鍵位映射支持與精準控制,擺脫手機電量或行動數據的限制,只需要使用MuMu Player即可滿足您所有的需求。
MuMu Player 是最優秀的PC安卓模擬器,在您的電腦上它作為一個虛擬的 Android 設備執行,還可以提供最佳的遊戲體驗,僅佔用少量記憶體,支持高幀率。此外,借助 MuMu Player 的多開功能,您還可以在一台電腦上同時開啟多個遊戲帳戶。它先進的模擬器功能支持所有當前熱門的手機遊戲,即使在低端電腦上也能流暢執行。現在就使用 MuMu Player 在電腦上下載和玩Ѕamѕung Wallet Pay Advices,立即享受您的美好遊戲時光。
遊戲介紹/遊戲信息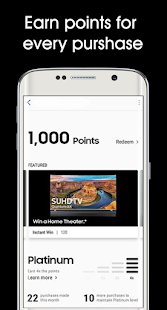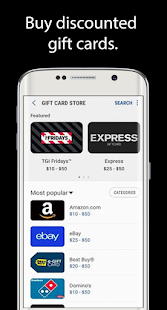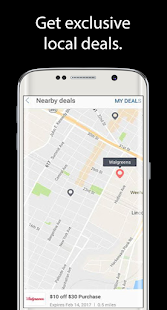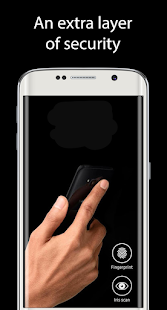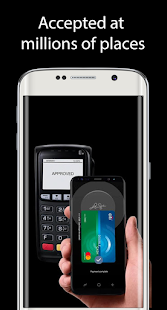 *Not Just a Wallet.
• With an extra layer of security, each transaction with Samsung Pay is covered by your bank's fraud protection and authentication via fingerprint Advices, pin number or iris scan. Your card information is encrypted in a separate and secure data vault.
• Discover deals, gift cards, promotions and offers from thousands of local and national stores.
• Samsung Pay is accepted at millions of places. Use it to buy things in stores, on the web, and in participating merchant apps Advices.

*Some Features :
• add all your credit, debit, gift and membership cards to your devices
• Samsung Pay has partnered with American Express®, Discover®, MasterCard®, and Visa® payment card networks in conjunction with top U.S. banks.
• Get extra rewards for the same purchases you make every day. Samsung Rewards lets you earn points for every purchase. Earn points from your purchases and by using Samsung apps, and then redeem them toward Samsung products and more.
• Credit & Debit Card Transactions • In-Store Payments • Gift & Membership Card Transactions
• In-App Purchases • Visa Checkout • Online Payments • Fingerprint Authentication
• Iris Scan Authentication • PIN Number Authentication • Tokenization • Anti-Theft Protection
• Creates a unique, random set of numbers for every payment
• Samsung pay Keeps your information encrypted in a separate and secure data vault

• Available on our latest devices: Samsung Pay is currently available on: Galaxy S21 5G, S21+ 5G, S21 Ultra 5G, Note20, Note20 Ultra, S20, S20+, S20 Ultra, Note10+, Note10 5G, S10, S10+, S10e, S10 5G, Note9, S9, S9+, Note8, S8, S8+, Z Flip 5G, Z Fold2 5G, Fold, Z Flip, A51, A51 5G, A50, A71 5G.

Disclaimer :
1.This is not official application
2.This application only contains a guide and tips
3.This application has followed the rules of fair use
4.If you feel we have violated the copyright, trademark or use of trademarks that violate the rules, please immediately contact us, so we can immediately delete them.
5. We urge you to use this information for educational purposes and as a learning tool only and supplement it with additional resources. You are taking full responsibility for your actions and our guide.
6. This app is not official version of Samsung Pay. This is only guide that help users to use Samsung Pay easier.
7. This is not official application for Samsung Pay Canada or for Samsung Pay USA and also Samsung Pay Russia, finally Samsung Pay South Korea. This guide just for educational purposes.
安裝指南
如何在電腦上下載Ѕamѕung Wallet Pay Advices遊戲
① 在您的電腦上下載並安裝 MuMu Player

② 啟動 MuMu Player 並完成 Google 登錄以訪問 Play 商店

③ 在 Ѕamѕung Wallet Pay Advices應用中心搜索

④ (如果您跳過了第 2 步)請先使用您的 Google 帳戶登錄並安裝 Ѕamѕung Wallet Pay Advices

⑤ 安裝完成後點擊遊戲圖標開始遊戲

⑥ 使用 MuMu Player 在您的電腦上暢玩 {% gamename%}
推薦配置
推薦使用 MuMu模擬器執行
建議電腦配置:CPU4核+ 內存4G+ 系統i5+ 顯示卡GTX750Ti+
需要開啟VT >>如何開啟VT
建議性能設定:2核2G
顯示卡渲染模式極速、相容均可