在電腦上玩LOOKFANTASTIC: Beauty & Makeup
對於 LOOKFANTASTIC: Beauty & Makeup 的粉絲們來說,使用 MuMu Player 在電腦上玩 LOOKFANTASTIC: Beauty & Makeup,更大的螢幕和更好的圖形可以顯著增加您的沉浸式體驗。實現全鍵位映射支持與精準控制,擺脫手機電量或行動數據的限制,只需要使用MuMu Player即可滿足您所有的需求。
MuMu Player 是最優秀的PC安卓模擬器,在您的電腦上它作為一個虛擬的 Android 設備執行,還可以提供最佳的遊戲體驗,僅佔用少量記憶體,支持高幀率。此外,借助 MuMu Player 的多開功能,您還可以在一台電腦上同時開啟多個遊戲帳戶。它先進的模擬器功能支持所有當前熱門的手機遊戲,即使在低端電腦上也能流暢執行。現在就使用 MuMu Player 在電腦上下載和玩LOOKFANTASTIC: Beauty & Makeup,立即享受您的美好遊戲時光。
遊戲介紹/遊戲信息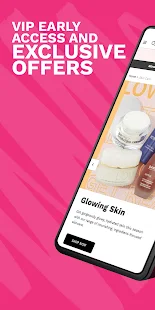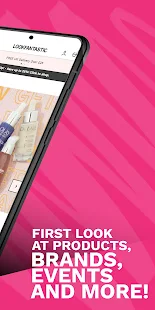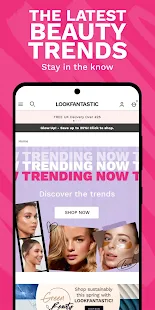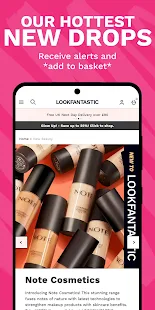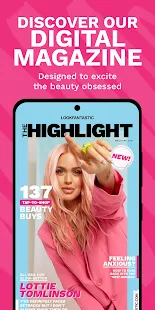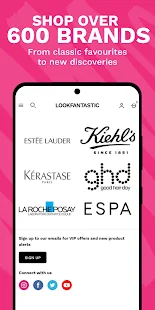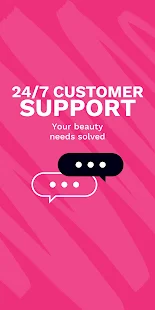 Designed by the beauty obsessed, for the beauty obsessed, the LOOKFANTASTIC App is home to over 600 premium beauty brands. The ultimate destination for all your beauty needs – from cosmetics and fragrance to electrical devices and wellness products – the app offers a rewarding shopping experience with page after page of the beauty world's must-haves at your fingertips.

Fill your basket and be the first to receive exclusive discounts and special offers on your favourite products.

Exclusive Beauty Offers

Sign up to our newsletter and be the first to know about exclusive discounts, flash sales and delivery offers on your much-loved brands.

The Beauty Blog

Find out about sought-after products, exclusive launches, makeup tutorials and beauty hacks on the LOOKFANTASTIC blog.

Create Your Wishlist

Save your go-to beauty products to your LOOKFANTASTIC Wishlist and shop them later.

Discover Trending Beauty

Uncover the hottest beauty trends, viral products and in-depth hair and makeup tutorials on our Discover page. Plus, dive into The Highlight, LOOKFANTASTIC's exclusive click-to-shop magazine.

Expert Beauty Knowledge

Original and exclusive product content allows you to navigate the world of ingredients, skincare technologies and fragrance notes with ease, helping you decide on the products best suited to your unique beauty needs.

Exclusive Video Content

Watch exclusive first impressions, product reviews and beauty tutorials created by the LOOKFANTASTIC team.

Your Favourite Brands

Home to the biggest names in beauty, discover our curated collection of bestselling brands including benefit, Bobbi Brown, MAC, Estée Lauder and Elemis. Be the first to experience the latest exciting launches within the industry.

All the Beauty you Love

Shop all your beauty favourites with our extensive selection of makeup, skincare, fragrance, bodycare, haircare and wellness treats, all in one place."
安裝指南
如何在電腦上下載LOOKFANTASTIC: Beauty & Makeup遊戲
① 在您的電腦上下載並安裝 MuMu Player

② 啟動 MuMu Player 並完成 Google 登錄以訪問 Play 商店

③ 在 LOOKFANTASTIC: Beauty & Makeup應用中心搜索

④ (如果您跳過了第 2 步)請先使用您的 Google 帳戶登錄並安裝 LOOKFANTASTIC: Beauty & Makeup

⑤ 安裝完成後點擊遊戲圖標開始遊戲

⑥ 使用 MuMu Player 在您的電腦上暢玩 {% gamename%}
推薦配置
推薦使用 MuMu模擬器執行
建議電腦配置:CPU4核+ 內存4G+ 系統i5+ 顯示卡GTX750Ti+
需要開啟VT >>如何開啟VT
建議性能設定:2核2G
顯示卡渲染模式極速、相容均可