在電腦上玩adidas
對於 adidas 的粉絲們來說,使用 MuMu Player 在電腦上玩 adidas,更大的螢幕和更好的圖形可以顯著增加您的沉浸式體驗。實現全鍵位映射支持與精準控制,擺脫手機電量或行動數據的限制,只需要使用MuMu Player即可滿足您所有的需求。
MuMu Player 是最優秀的PC安卓模擬器,在您的電腦上它作為一個虛擬的 Android 設備執行,還可以提供最佳的遊戲體驗,僅佔用少量記憶體,支持高幀率。此外,借助 MuMu Player 的多開功能,您還可以在一台電腦上同時開啟多個遊戲帳戶。它先進的模擬器功能支持所有當前熱門的手機遊戲,即使在低端電腦上也能流暢執行。現在就使用 MuMu Player 在電腦上下載和玩adidas,立即享受您的美好遊戲時光。
遊戲介紹/遊戲信息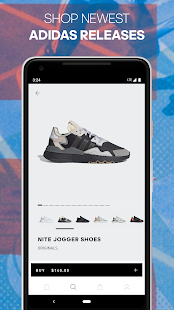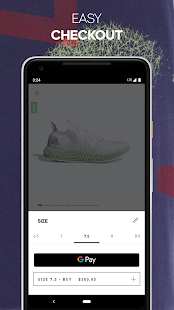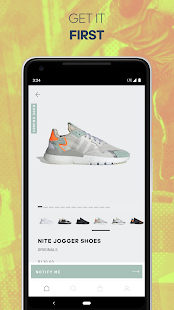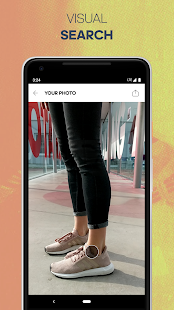 Shop adidas
Shop the latest adidas releases, including:
-	adidas NMD
-	Ultraboost
-	Superstar
-	Stan Smith
-       and many more

In addition, you'll also be able to browse our full range of adidas Originals and workout/performance gear, covering everything from running to soccer.

By downloading the adidas app, you can:
-	Enable notifications to remind you of release dates of shoes or apparel 
-	Conveniently shop all adidas sneakers
-	Order and pay in just a few taps 
-	Get handy alerts when your favorite adidas products go on sale

Your photo - your style
A brand new way to find the coolest adidas products – simply use visual search to take or upload a photo or an item you like, then see a list of matching products!

adidas sportswear and sneakers
adidas has been bringing top quality sneakers, clothing and sports accessories to the world for decades, all the way from running, to soccer, boxing, and everything in between.
Many of the world's top athletes now wear adidas, including Lionel Messi and his Nemeziz boots.

These, along with the Predator boots and other highly popular soccer shoes are all available on the app!

One of the most recent innovations is the Ultraboost, a running shoe designed for the ultimate in comfort, support and stability. Get it now on the app!

JOIN HOMETEAM
In times like these, it's about being creative with how we take care of not only each other, but ourselves - keeping our hearts, bodies and minds healthy. Whether that means spending more time at home doing yoga in yoga pants and leggings, or exploring new sports like running, find out more about hometeam by downloading the adidas app.

Buy latest adidas releases
While we love sport and helping athletes reach the next level of performance, we also want to help people look and feel good with our clothes and apparel.
Many of our sneakers have become iconic in street fashion – it is almost impossible to imagine a world without the Stan Smith, Gazelles or Superstar. 

Only the coolest sneakers
Whether you're looking for new Ultraboost trainers or the latest pair of Stan Smith shoes, the adidas app is the best place for mens, womens, & kids apparel, keeping you up to date with the newest adidas releases.
安裝指南
如何在電腦上下載adidas遊戲
① 在您的電腦上下載並安裝 MuMu Player

② 啟動 MuMu Player 並完成 Google 登錄以訪問 Play 商店

③ 在 adidas應用中心搜索

④ (如果您跳過了第 2 步)請先使用您的 Google 帳戶登錄並安裝 adidas

⑤ 安裝完成後點擊遊戲圖標開始遊戲

⑥ 使用 MuMu Player 在您的電腦上暢玩 {% gamename%}
推薦配置
推薦使用 MuMu模擬器執行
建議電腦配置:CPU4核+ 內存4G+ 系統i5+ 顯示卡GTX750Ti+
需要開啟VT >>如何開啟VT
建議性能設定:2核2G
顯示卡渲染模式極速、相容均可