在電腦上玩Emoji Keyboard Fonts & Themes
對於 Emoji Keyboard Fonts & Themes 的粉絲們來說,使用 MuMu Player 在電腦上玩 Emoji Keyboard Fonts & Themes,更大的螢幕和更好的圖形可以顯著增加您的沉浸式體驗。實現全鍵位映射支持與精準控制,擺脫手機電量或行動數據的限制,只需要使用MuMu Player即可滿足您所有的需求。
MuMu Player 是最優秀的PC安卓模擬器,在您的電腦上它作為一個虛擬的 Android 設備執行,還可以提供最佳的遊戲體驗,僅佔用少量記憶體,支持高幀率。此外,借助 MuMu Player 的多開功能,您還可以在一台電腦上同時開啟多個遊戲帳戶。它先進的模擬器功能支持所有當前熱門的手機遊戲,即使在低端電腦上也能流暢執行。現在就使用 MuMu Player 在電腦上下載和玩Emoji Keyboard Fonts & Themes,立即享受您的美好遊戲時光。
遊戲介紹/遊戲信息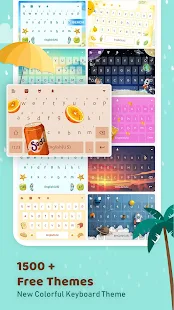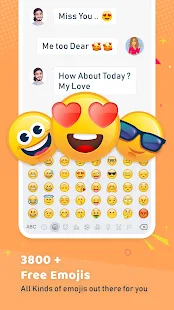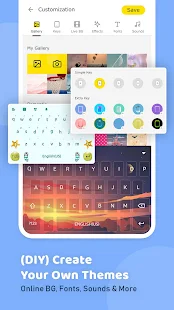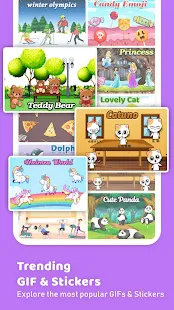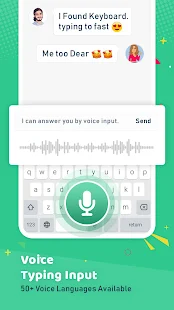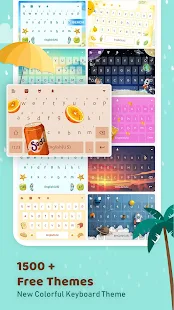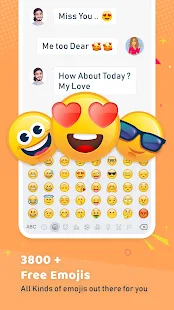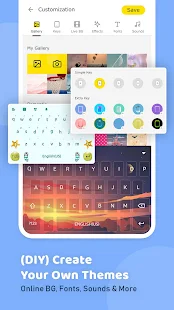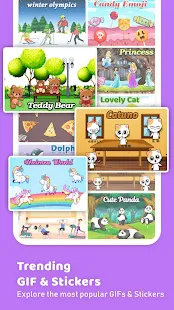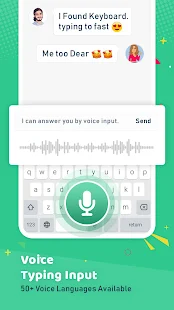 New! Free Emojikey Emoji Keyboard 2022 - Fonts, Stickers & GIF

Emojikey having Cute Emoticons, GIF, Stickers Keyboard themes is a free emoji keyboard app that makes typing more fun, accurate and fast typing! #1. Best Emoji Keyboard app like the feature of emojis keyboard fonts with word fonts & emoticons.

Emojikey - New Emoji Keyboard 2022 is a free, custom keyboard 2022 for Android with cool fonts, 3200+ emoji, keyboard emoji maker, emoticons, personalized themes, autocorrect input, word predictions with collection of 1000+ stickers.

Download Free Emoji Keyboard App to fancy your chatting with Keyboard Fonts, GIF with stickers & emojis feature now! 

★★★★★ #1. Pretty fonts - New Emoji keyboard 2022, now available on Android! Millions of users ❤❤❤❤❤ all over the glob loves Emojikey.

★Main Features of Emoji keyboard latest and stylish Fonts, Stickers & GIF Keyboard 2022★
✔ 1000+ emoji, emoticons, emoji maker & Emoji Keyboard Themes
✔ 100+ fancy fonts & fancy keyboard latest and stylish
✔ Advanced auto-correct & auto-suggest engine
✔ 500+ themes available to choose from stickers keyboard themes store
✔ Fully custom keyboard themes with wallpaper and layout
✔ 50+ typing sounds
✔ Integrated keyboard emoji maker & emoticons which is compatible across all popular apps
✔ One tap to input nicely crafted emoji compositions
✔ SWIPE input method
✔ Download more Stickers, GIF keyboard latest and stylish & emoticons from Stores
✔ Fast typing using word suggestions & predictions
✔ Custom Keyboard App & Photo Keyboard app using DIY feature
✔ Clipboard for multiple fast copy and paste
✔ Multiple keyboard emoji styles
✔ 30+ languages.
✔ Over 3000+ search and share GIF, symbols, emojis, stickers Trending emoji keyboard 2022


★Quick steps to customize your own Emojikey emoji keyboard latest and stylish: Custom keyboard 2022:★
• Take a photo or select a photo from your album or loaded picture backgrounds.
• Customize key font and color.
• Customize typing sound.
• Multiple key styles to customize: White, black, steel, wooden & modern.
• Customize key shape, color, shadow, etc.

Note: We don't collect or use any of your private information while you're typing nor we collect the photos you set as wallpapers. We only use the words typed by you to make the predictions more accurate.

FOLLOW US:
❤ We love hearing from you. Contact us at picturekeyboard@gmail.com and rate us today!

Now you're ready to go with your cool Emoji keyboard themes - Fonts, Emoji & Keyboard emoji. More themes, fonts, emoji, stickers, gif, emoticons, and exciting features will be introduced in upcoming updates by Emojikey: Emoji Keyboard themes.
安裝指南
如何在電腦上下載Emoji Keyboard Fonts & Themes遊戲
① 在您的電腦上下載並安裝 MuMu Player

② 啟動 MuMu Player 並完成 Google 登錄以訪問 Play 商店

③ 在 Emoji Keyboard Fonts & Themes應用中心搜索

④ (如果您跳過了第 2 步)請先使用您的 Google 帳戶登錄並安裝 Emoji Keyboard Fonts & Themes

⑤ 安裝完成後點擊遊戲圖標開始遊戲

⑥ 使用 MuMu Player 在您的電腦上暢玩 Emoji Keyboard Fonts & Themes
推薦配置
推薦使用 MuMu模擬器執行
建議電腦配置:CPU4核+ 內存4G+ 系統i5+ 顯示卡GTX750Ti+
需要開啟VT >>如何開啟VT
建議性能設定:2核2G
顯示卡渲染模式極速、相容均可