What is a MOBA? As gamers, we happen to be pretty familiar with them, even if we've never actually played one. MOBA stands for 'Multiplayer Online Battle Arena'. MOBAs make up a large chunk of the gaming population, originally spawning from real-time strategy games. Blizzard played a large role in the story of MOBA games and their popularity.
With their iconic releases of StarCraft and WarCraft, (specifically WarCraft III), they set the stage for a more interactive experience and user-based content. Harnessing the creator's toolkit via game editing programs, people modded these games to experience all on their own, only sharing color palettes and game sprites. All that said, what are the best MOBA games?
1. League of Legends (LoL)
LOL commonly referred to as League, is a 2009 multiplayer online battle arena video game developed and published by Riot Games. Inspired by Defense of the Ancients, a custom map for Warcraft III, Riot's founders sought to develop a stand-alone game in the same genre. Since its release in October 2009, the game has been free-to-play and is monetized through purchasable character customization. The game is available for Microsoft Windows and macOS.
It is perhaps one of the most popular MOBA game worldwide with over 30 million players worldwide. It even has its own championship cup held every year (e-sport) In fact, most teenagers in Singapore have played it, or at least heard of this game. It is definitely possible to meet new friends by playing this game.
All in all, it is really a very fun game. If you are interested in trying out a MOBA game, I recommend LOL as it is relatively easy to start playing it.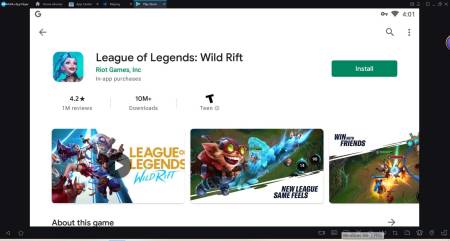 2.Dota 2
Dota 2 is a multiplayer online battle arena (MOBA) video game developed and published by Valve. The game is a sequel to Defense of the Ancients (DotA), which was a community-created mod for Blizzard Entertainment's Warcraft III: Reign of Chaos.
The most important points would be the team strategy game and the tournaments. As in Dota 2, you can join with your friends and play as much as you can. One more big reason behind the high popularity of the game is that it is free-to-play on Steam. Thus it gathers the highest population on Steam.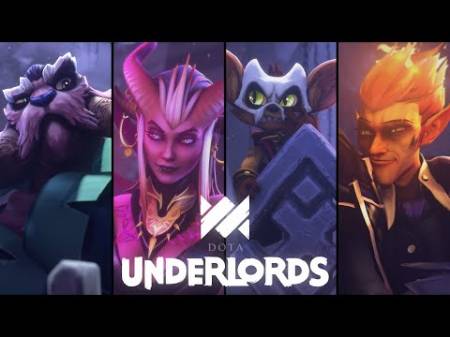 3.Mobile Legends: Bang Bang
Mobile Legends: Bang Bang is a mobile multiplayer online battle arena (MOBA) developed and published by Moonton, a subsidiary of ByteDance. Released in 2016, the game has become popular in Southeast Asia and was among the games chosen for the first medal event esports competition at the 2019 Southeast Asian Games in the Philippines.
This is the easiest MOBA to play. I could make a long list of how this game streamlines the game mechanics, the battles, the items etc., but this games just makes MOBAs easier to digest and learn altogether. The game gives you a bunch of heroes very quickly and lets you dabble with them to find a play style and hero you like. There is a lot of opportunity to earn points to get new heroes and gain other in-game add-ons (without spending real money if you don't want to).
Lastly, if you've never played, try it out! It's free, so play a couple of rounds, find friends and enjoy the tactics and great action.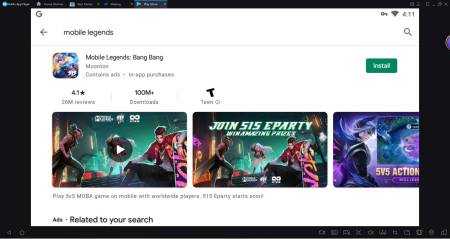 4.Smite
Released in 2014, Smite is still going strong into 2021. Developed by Hi-Rez Studios, Smite allows the player to take on the role of a god or goddess in a third-person perspective, then subsequently engaging in combat with other players. I was taken aback when I learned the stakes people played this game at it currently has a million-dollar esports pool. Maybe there's something to it.
The big draw for this MOBA is Conquest mode, where 2 teams of 5 players go at it in the arena. Players are allowed resources to buy weapons and other upgrades before the round starts, (reminding me of Counter-Strike), and both teams begin the round at their teams' 'fountain', or home base. The goal is to kill the other teams 'Phoenix' and 'Titan'.
A feature of Smite that I dig is the level of customization. You can choose from nearly one hundred characters, all originating in myths from different cultures. As a mythology nerd, I'm already all-in with Smite.
They're even adding another pantheon of heroes from the King Arthur stories. Don't worry, Nintendo Switch players; you'll get your chance to play one of the best MOBAs. The Switch version of Smite is planned for a February 19th, 2019 release date.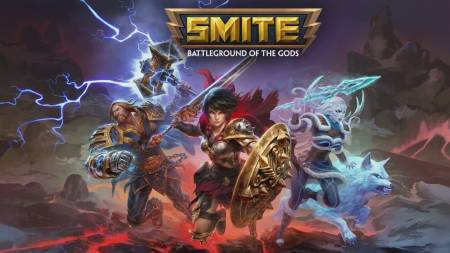 5. Arena of Valor
Arena of Valor is a multiplayer online battle arena developed by TiMi Studios and published by Tencent Games for Android, iOS and Nintendo Switch for markets outside Mainland China. As of September 2018, the game has grossed over $140 million outside China.Arena of Valor was one of six Esports video games featured at the 2018 Asian Games, 2019 Southeast Asian Games, and 2021 Asian Indoor and Martial Arts Games as part of the demonstration sport.
The game is fun. Controls are pretty responsive, heroes have a good variety, solid graphics and sound, and games are fast paced and short making for some fun matches with little downtime. Heroes are pretty easy to access without spending money. ... If you like MOBA's I think you will enjoy the game.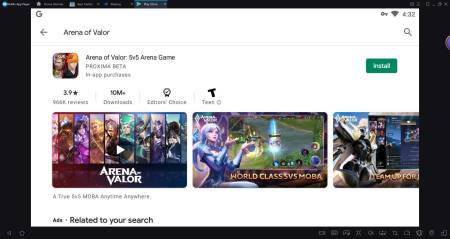 >Download MuMu Player <Play popular Moba games on PC
Consult online customer service via Messenger for more help