Azur Lane is a side-scrolling shoot 'em up video game created by Chinese developers Shanghai Manjuu and Xiamen Yongshi, released in 2017 for the iOS and Android operating systems. Set in an alternate timeline of World War II, players engage in side-scrolling shooter gameplay, using female moe anthropomorphic characters based on warships from the war's major participants.
This guide will point out some of the basics you should invest in to maximize your resources and optimize your gameplay.
Ships:
To get a fleet to the best it can be, it will take quite a lot of time and resources to make them battle-ready. Therefore, it is important to choose the right ships to invest in at the start. While Rarity can be a decent indicator of a good ship, it is not all-encompassing--one can get more from investing in Leander, a Normal unit, than with San Diego, an SSR unit, for instance. Tier lists may provide other perspectives on which ships are good or bad, but it is good to remember that they are always subjective.
Early in the game, CVs (aircraft carriers) are preferred for their clearing capability and less reliance on equipment. As for mid-to-late game, BBs (battleships) are preferred for their focused damage, ability to defend against suicide boats, and general survivability. For the frontline, DDs are recommended when in need of high evasion or burst damage from their torpedoes, CLs (especially those with secondary guns) for DPS and support, and CAs for higher damage against more heavily armored enemies.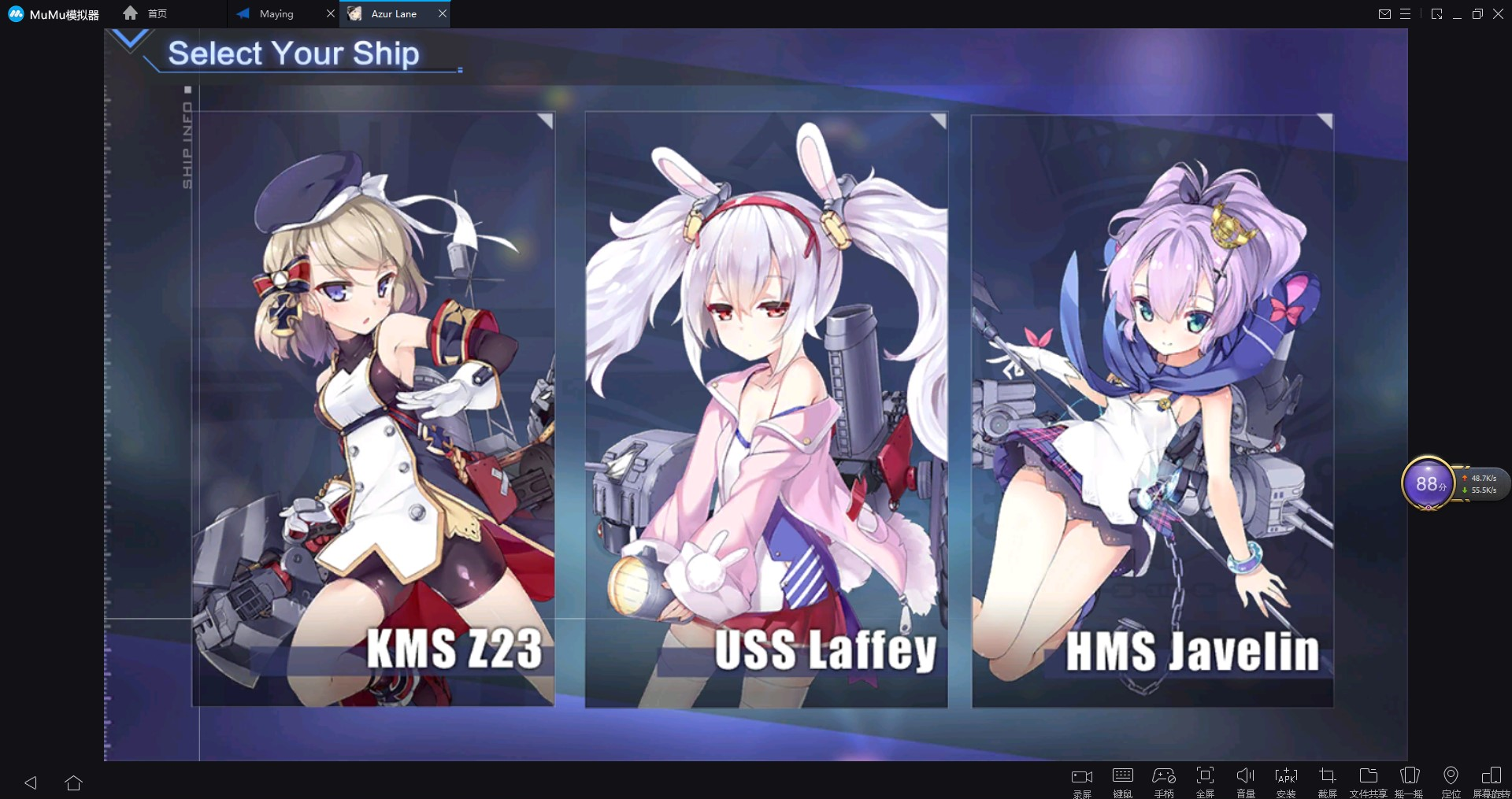 Tips: Get A Free 6-Star Ship
If you think 5-star ships are rare, try getting a 6-star ship. The 6 stars are of a particular type of ship where it is extremely difficult to get to during normal play, and you may not get such a ship even if you play for weeks. However, if you log in to the game every day for just one week, you can get this ship for free. Don't forget to claim your free 6-star ship after you logged in enough, it will be delivered via mail.
Equipment:
- Destroyers Guns Guide:
Equipment priority: 138.6 > 130 > 127 = 100
Amongst these 4 guns, the Twin 130mm has the highest damage potential theoretically but is held back by its ammo type being normal. This makes the 138.6mm remains the best DD gun in the game. These two weapons are locked behind events - you probably would not have too many of them to equip.
- Torpedoes Guide:
Equipment Priority: Rainbow Quint 533 mag > Quint 533> Quad 610 > Quint 533 Mag > Quad 533 Mag
This is pretty much based on stats. The Magnetic line of torps exchange their stats for the ability to home in on targets - except for the rainbow versions, everything else is not worth using. Due to the rainbow Quint 533 mag being Event exclusive, the gold Quintuple 533 is still the staple torp for auto and the Quad 610 is best for manual.
Hard Mode:
Hard Mode is an alternate mode available to players that features the same maps and enemy types but are a higher level. Players can access Hard Mode by pressing the red "Hard" button on the bottom left on stage selection screen. Hard Mode has a limited number of entries per day and failing or retreat does not consume a daily entry.
Players currently have 3 daily entries and in addition to the normal rewards, Core Data and retrofit blueprints are given as well.
Tips:
Three daily entries

Two retrofit blueprints are awarded on clear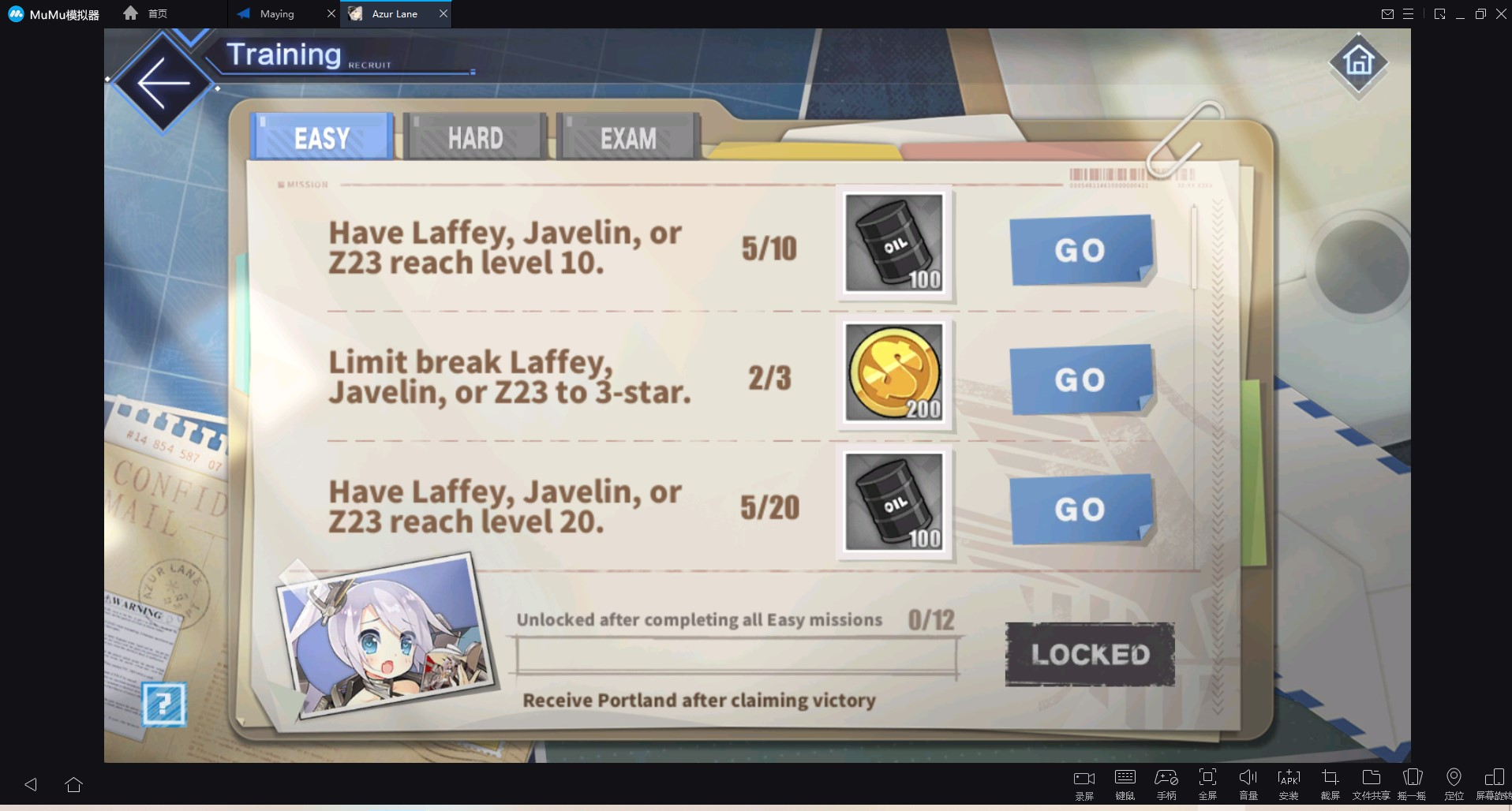 These are the tips and advice that will help you about Azur Lane, but you can continue to learn more by reading the other guides we have prepared. Here's another very important tip: Using your mouse, you can move your ships faster, and win battles much easier. Download MuMu Player to get the best big screen gaming experience!
>Download MuMu Player< Play Azur Lane on PC
Consult online customer service via Messenger for more help.
​
​