Arknights is a tower defense mobile game. Melee operators can be placed on ground tiles and ranged operators on elevated tiles. Melee operators physically block enemies from advancing, and ranged operators deal ranged damage, heal or otherwise support melee operators. Players must place operators on the correct tiles to prevent the enemy from infiltrating the player's base. One of the core of the tower defense game is "skills". This guide will introduce how to quickly level up your skills in Arknights
>>Download MuMu Player>> Play Arknights on PC and level up quickly your Skills!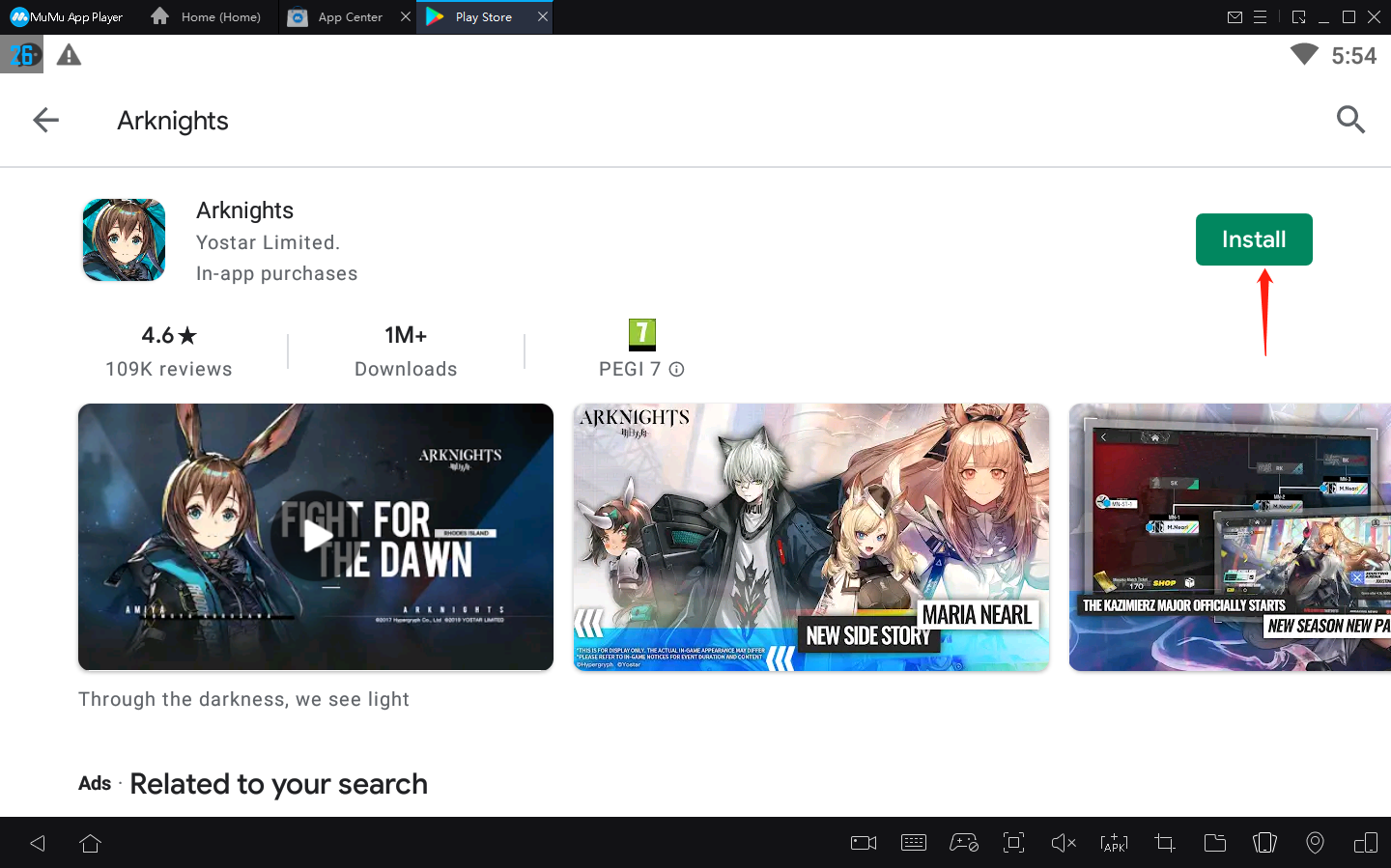 In Arknights Skills are unique to three stars Operators and above. One-star and two-star will never acquire skills to improve direct combat effectiveness. Although most of the skills are good at first, they can be further upgraded through the "Skill Summary" manual. The first volume can drop randomly in storylines 1-10. By completing the Aerial Threat (CA) operations on Tuesday, Wednesday, Friday and Sunday, higher sales can be obtained. These are difficult tasks against flying enemies, which means that melee operators cannot be used. It is best to have a strong team composed of more than 50 elites in order to try to perform higher-level CA tasks. This faction corresponds to various classes including snipers, spellcasters, support and medical personnel.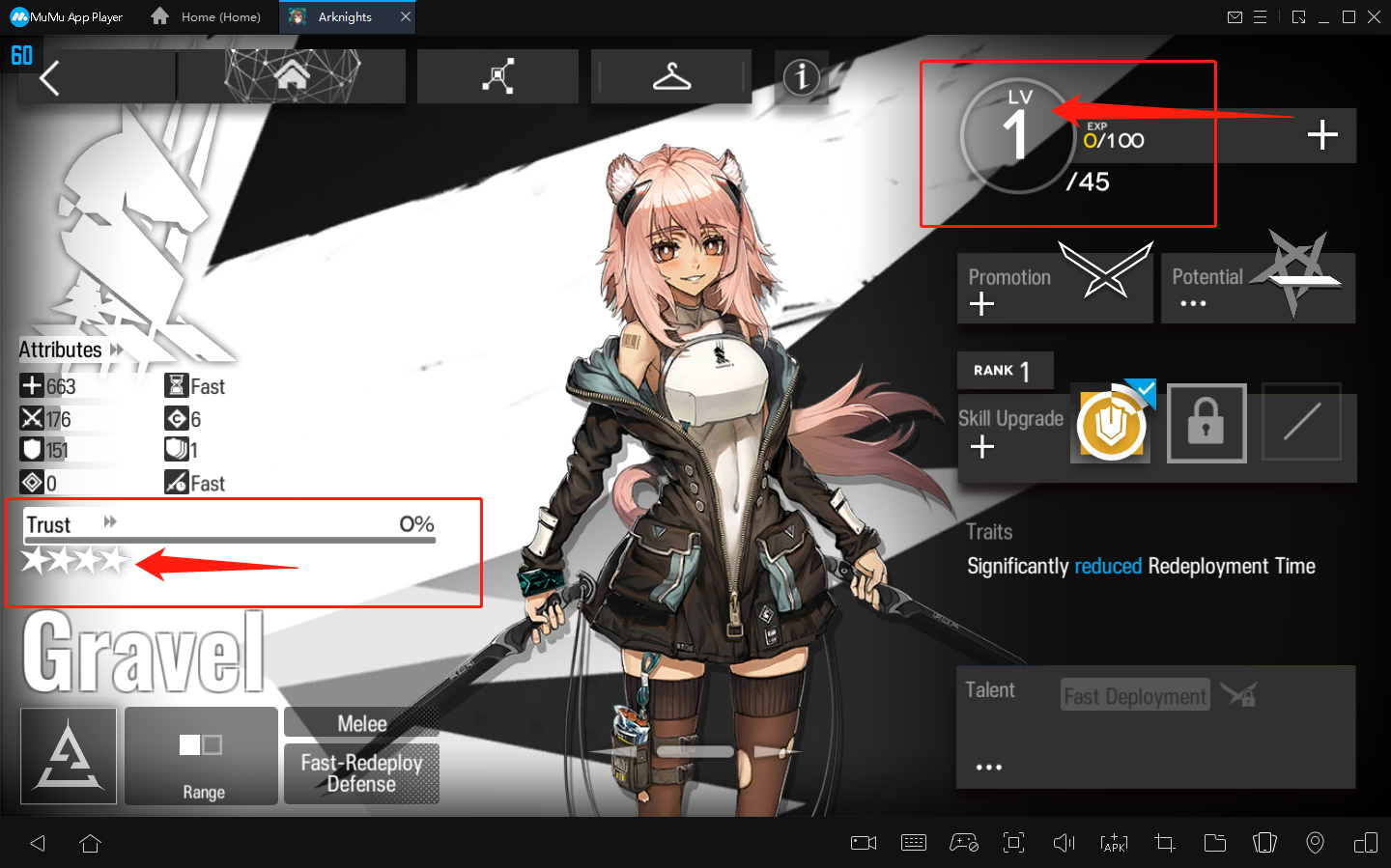 In addition, to obtain skill levels of level 5 and higher, the operator must be promoted to an elite level. This requires dropping chips from daily Chip operations (PR) and T2-T5 grade materials. Unlock different actions related to the course on different days of the week:
Monday: Defender, Medic, Sniper, Caster

Tuesday: Sniper, Caster

Wednesday: Vanguard, Supporter, Guard, Specialist

Thursday: Defender, Medic, Vanguard, Supporter

Friday: Defender, Medic, Sniper, Caster, Guard, Specialist

Saturday: All classes Sunday: Vanguard, Supporter, Guard, Specialist
Each skill upgrade level changes according to the operator's star rating: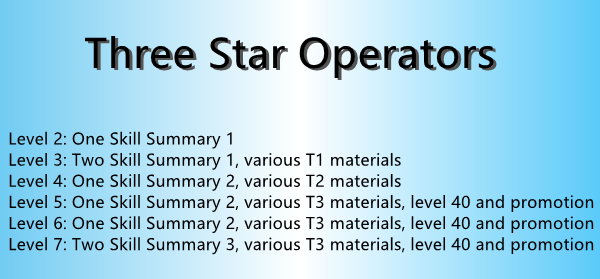 Operators proficient in four, five and six stars skills can surpass level 7 skills. To do so players need to first establish a training room in their complex. To build the initial facility, one will need to already have a Power Plant, Factory, Trading Post, Workshop, Human Resources, and two Light Construction Materials (and five materials made for the previous rooms). The Training Room can be upgraded with 160 drones, six Concrete Building Materials and ten reinforced building materials found from the Clean Room. They will also need to have a level 4 control center, which requires 240 drones, 3 keels in the storyline, 4 Light Building Materials, 4 concrete Building Materials, and 8 other rooms, all of which pass through It was refurbished at level 2.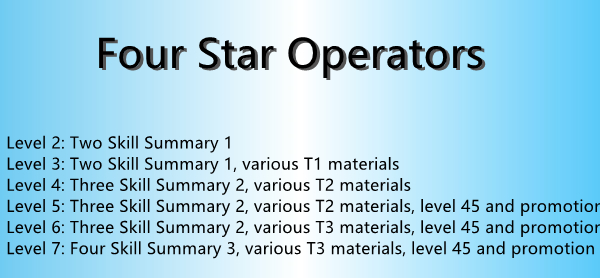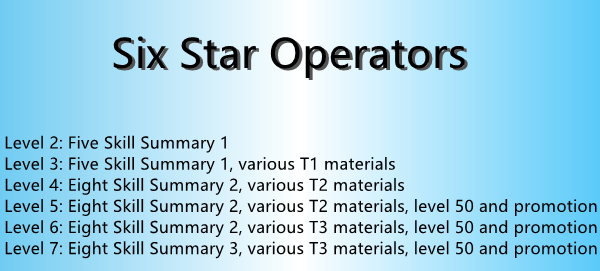 In addition, some operators can act as trainers, reducing the time required according to the class of the trainee. Most trainers have already started using this bonus, while other trainers have received these bonuses after being promoted to Elite 1 or Elite 2.
>>Download MuMu Player>> and get more game guides!