Summoners War: Has Released a Brand New 2vs2 Battle Mode
발표:2021-09-18
Summoners War ushered in a huge update on September 15th. Now you can play this excellent game on PC with MuMu Player, which is the best emulator that offers you a fabulous playing experience!

In the latest update, Sky Arena players can go head-to-head with other Summoners to advance their positions in the game. For more details on the new modes, please read below:
▶ [World Arena] New Mode! 2vs2 Team Battle
[2vs2 Team Battle] is a new battle mode where you team up with another Summoner to play in the World Arena.
Two Summoners will team up to fight against another team of two Summoners, having four Summoners in total to fight in one battle. In this PvP content, a team that stays alive until the last wins.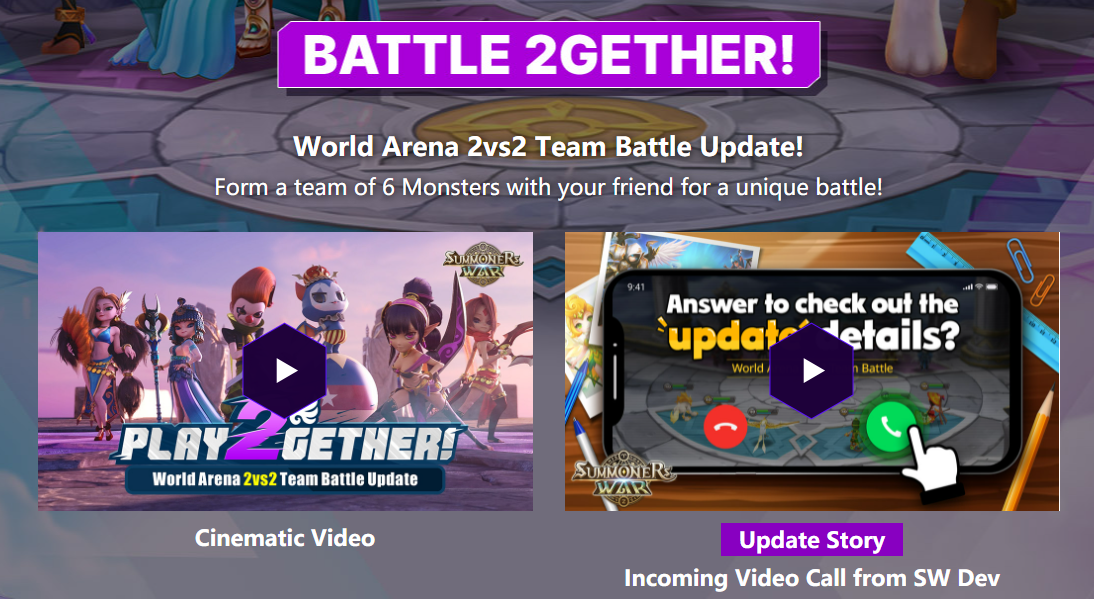 Battle Method – In the new mode, players can cooperate with their teammates to attack one player on the opposing team, or push each other into a power fight, complementing each other's Monsters. Each Summoner chooses a leader skill for their Monster. The wide- area targeting skill is applied to all Monsters of the selected player. In the case of a non-targeting skill, the effect is applied to the player's Monster located on the opposite side of the battlefield.
Quick Match and Invite Functions – Players will have the option between two functions, Quick Match or Invite. Through the Quick Match function, players will be assigned to a random team with other Summoners on the same server. Players can use the Invite function to welcome friends or guild members to form a team.
World Arena Events – Starting on September 15th until October 31st, 2021 players can participate in several in-game events and earn various rewards.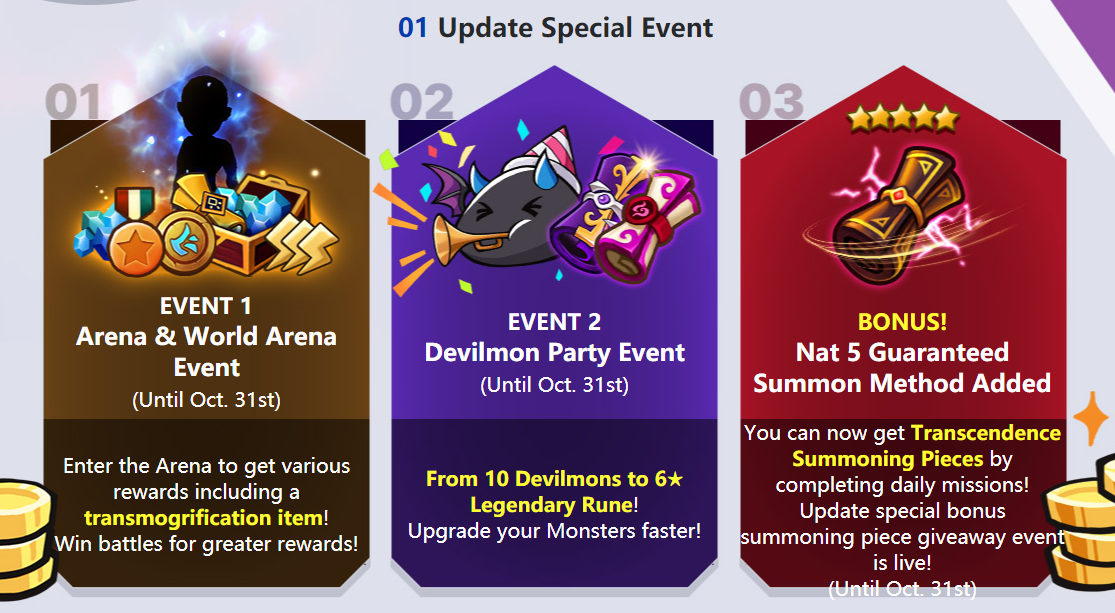 Event 1 - Players can earn one Mystical Scroll by watching the World Arena 2vs2 Team Battle cinematic video (*Mystical Scroll will be sent to the inbox when you watch the video in the game)
Event 2 - Players can use 10 Arena Invitations or five World Arena Invitations every day to claim new rewards. The reward will change every day between Glory Points and Medals.
Event 3 - Players who win battles in the Arena, World Arena, World Arena 2vs2 Team Battle Mode can earn points and rewards, such as mana stones, medals, and scrolls.
Win a battle in Arena: 3 points
Win a battle in World Arena (Ranking Battle): 10 points
WIn a battle in World Arena – 2vs2 Team Battle: 20 points
Event 4 – Players who play the World Arena 2vs2 Team Battle mode can claim a Gladiator of Wrath transmogrification item.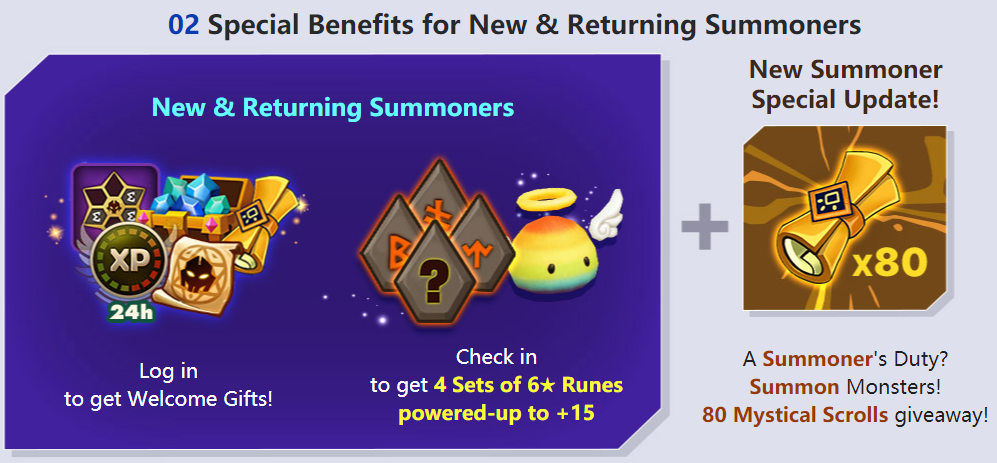 After checking the event information, all you need now is to join the battle immediately and win rewards! Download MuMu Player, you'll be enjoying Summoners War on PC, and with the best controls, graphics, and performance and other brilliant functions.