Tower of Fantasy, the popular adventure RP, will release a new update, Version 2.4 which is set to release on March 30th, 2023. The new update titled Under the Grand Sea will once again introduce a brand new location and map area where players get to explore the vast underwater sea and discover Innars, an Underwater city hidden deep beneath the ocean. Additionally, this new version will add a new Chapter and continue the game's main story by focusing on this new Underwater area.
New map, underwater visuals, and more
The upcoming Version introduces a new region where players get to dive deep underwater and the City Innars, exploring the beautiful area full of rich life and vast ecosystems coupled with some not-so-friendly enemies along the way. Tower of Fantasy has teased the underwater area multiple times through videos, showcasing all the alluring details and well-thought-out aesthetics put into the beautiful place.
From the CN Version of the game, it said that the underwater space has different levels of water depth, each level proving more and more difficult to reach by and explore. Additionally, the underwater area has additional sub-regions that will be added in future updates, with new World Bosses added in the deep sea.
The new chapter brings some new and old faces
The Trailer gives us a bit of a snippet of what's to come in the upcoming Version 2.4, introducing a new story quest that focuses on the Underwater City Innars. It seems like the City is being under attack by Grayspace Entities that are being led by an unknown individual.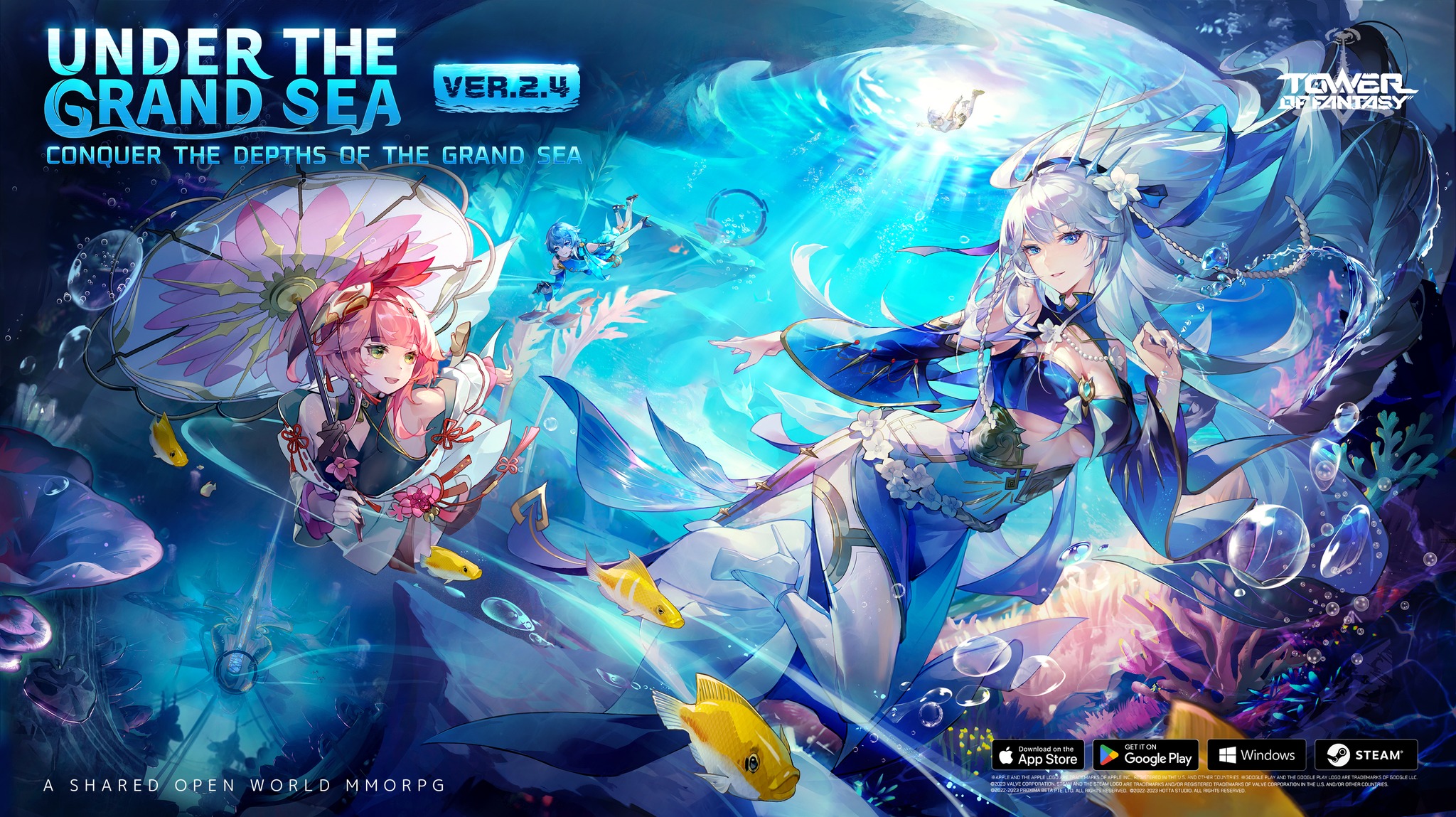 We also see some new characters that reside within the City. From the CN Version, the characters Fiona, Lan, and Icarus are shown in the trailer which may indicate their Simulacrum banners being released during the update. Apart from that we also see the return of some old faces. Nemesis and Lin are shown coming to the underwater city and teaming up with the denizens to defeat the hoard of Grayspace creatures.
For more latest information about Tower of Fantasy, please click here and bookmark this page!>>All the latest news and guides about Tower of Fantasy