ONE PIECE Bounty Rush is an action-packed multiplayer game where players participate in a 4v4 Domination format, competing to capture as many sites as possible on the mini-map while battling opponents. Fans of ONE PIECE will enjoy playing as their favourite characters such as Luffy and Zoro. Additional features enhance the gameplay experience, making it even more exciting.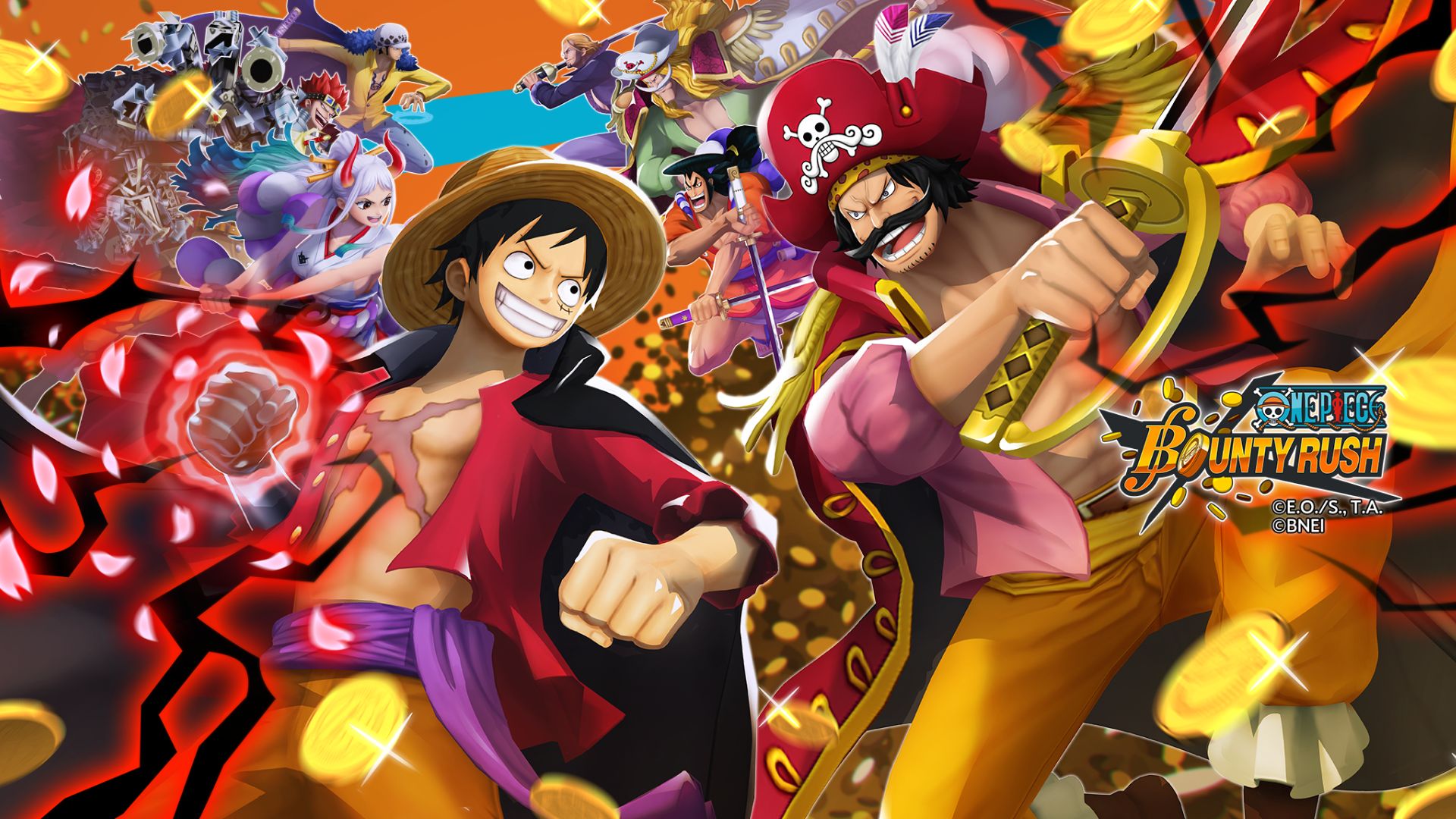 To enjoy the best audio-visual performance, we recommend playing ONE PIECE Bounty Rush on PC with MuMu Player!
Tips and Tricks for ONE PIECE Bounty Rush
1. Takeover More Sites
To win the game and earn points, players should focus on capturing locations on the map. By doing so, both the individual player and their team can claim victory. Prioritizing location capture over knockouts also increases the likelihood of being named the match's most valuable player.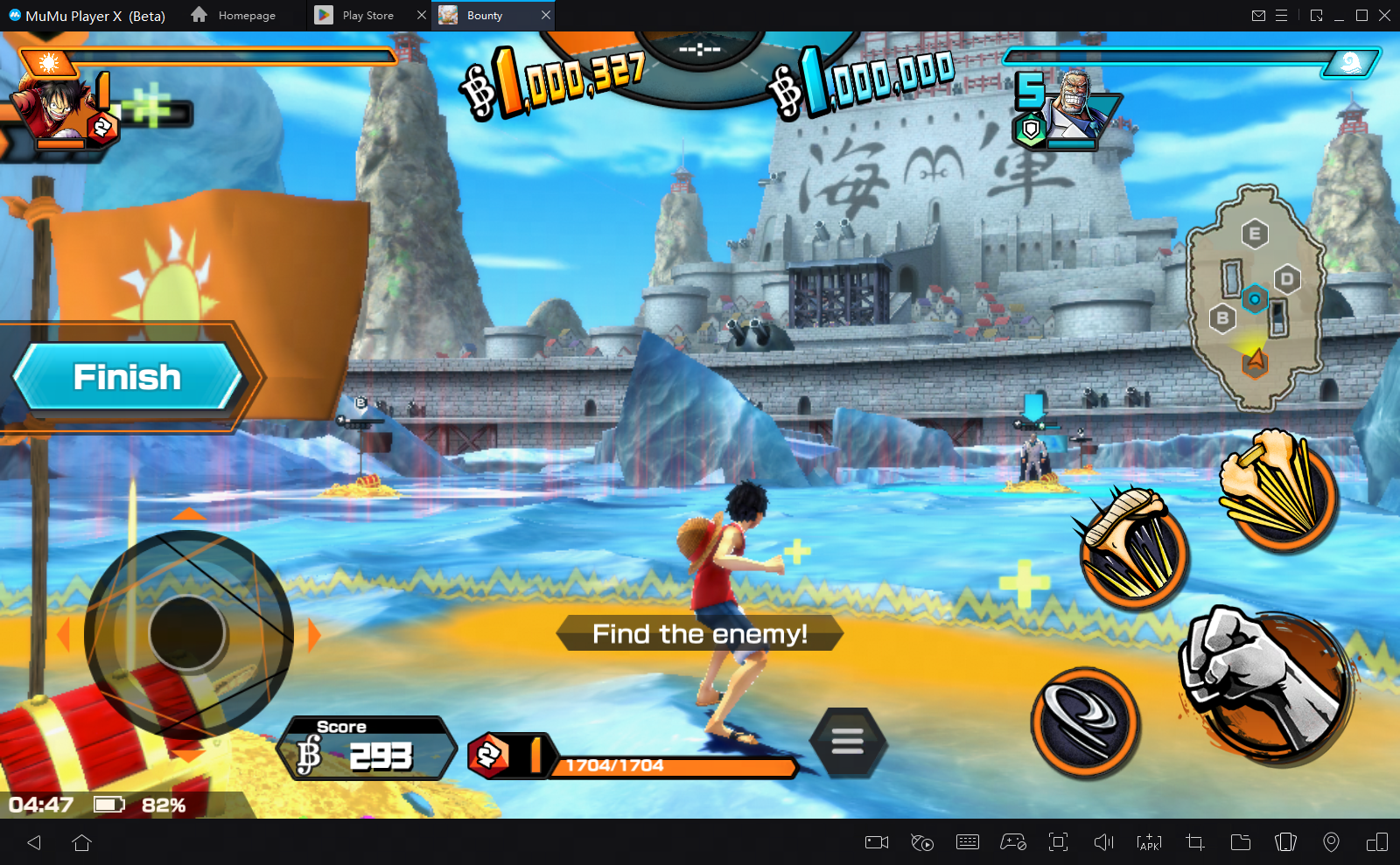 2. Unlock More Characters
To succeed in the game, players must unlock new characters. Initially, the best character is not available, so players must use Tickets, Rainbow Diamonds, and Free Draws to acquire new characters. Unlocking the best characters will give players an advantage and increase their chances of winning matches.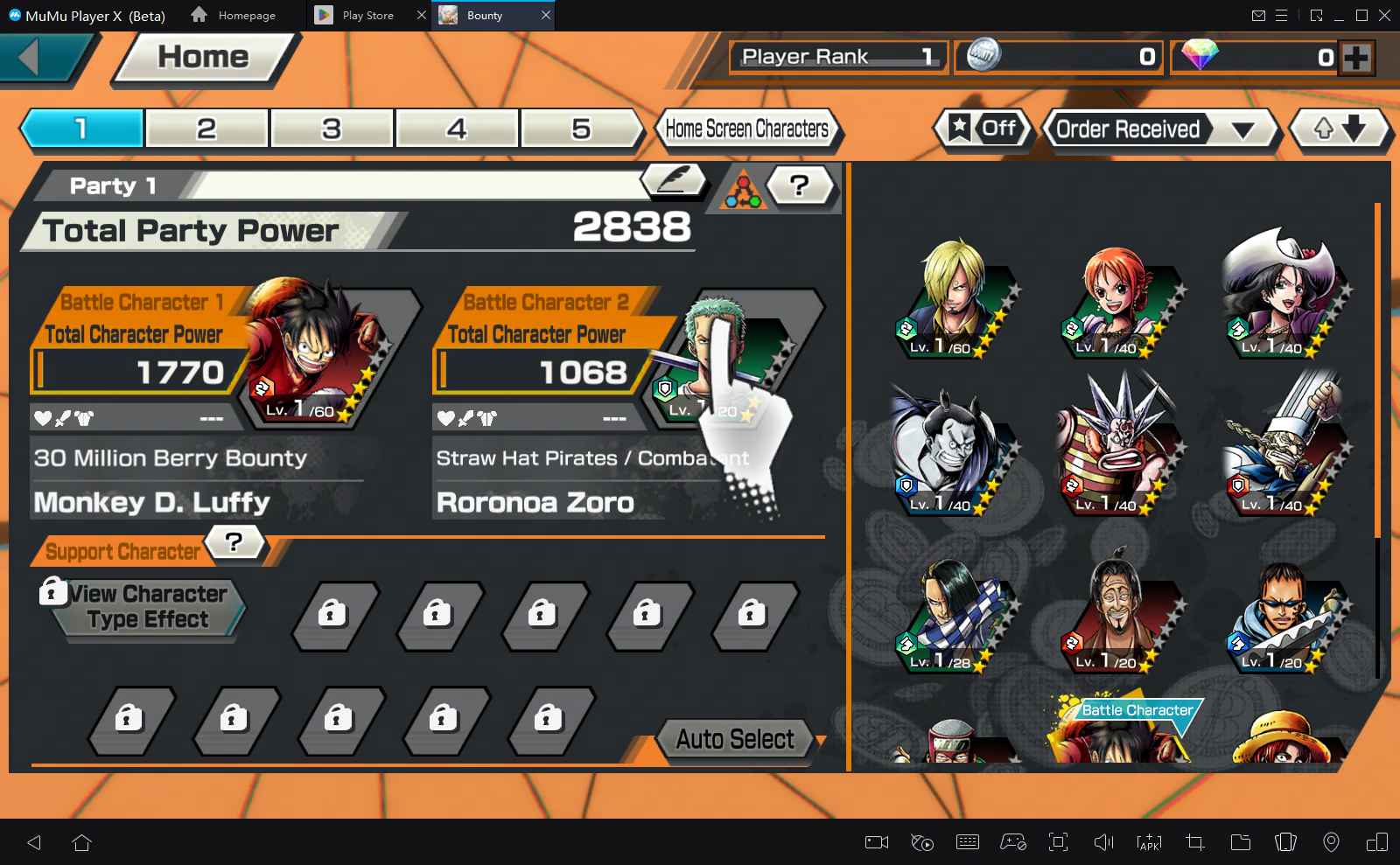 3. Collect all the Event Rewards
To obtain valuable in-game resources and currencies, players must collect all event rewards. They will receive daily and monthly missions that must be completed to earn event and daily rewards. Additionally, beginners can take advantage of the daily log-in reward section to receive a wholesome reward upon starting the game.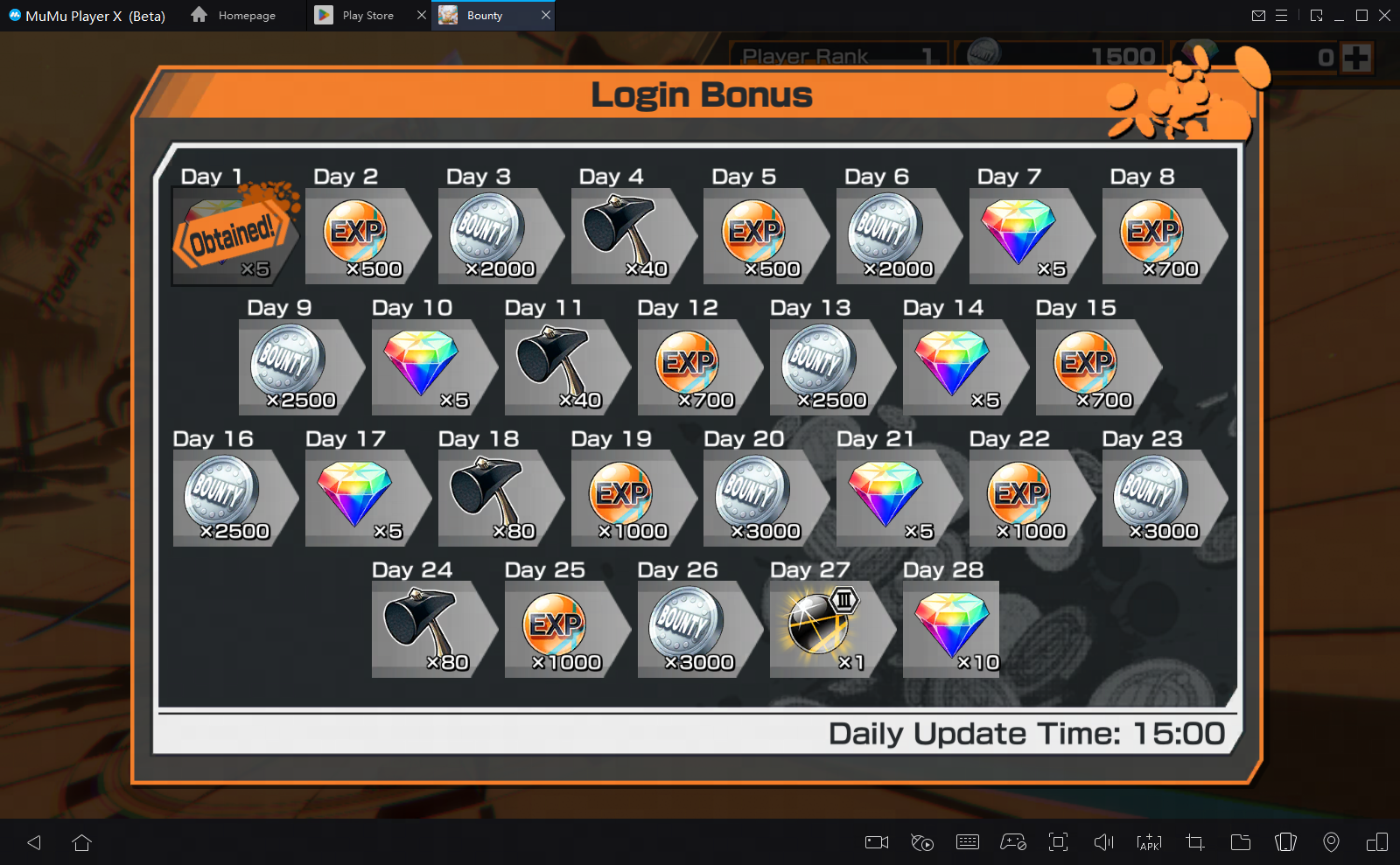 4. Upgrade Your Characters
At the start of the game, players receive numerous EXP orbs. Therefore, they should prioritize using them to upgrade the two characters they wish to play with throughout the game. Upgrading characters should always be the player's top priority, as it enables them to unlock all skills and easily defeat opponents in battle.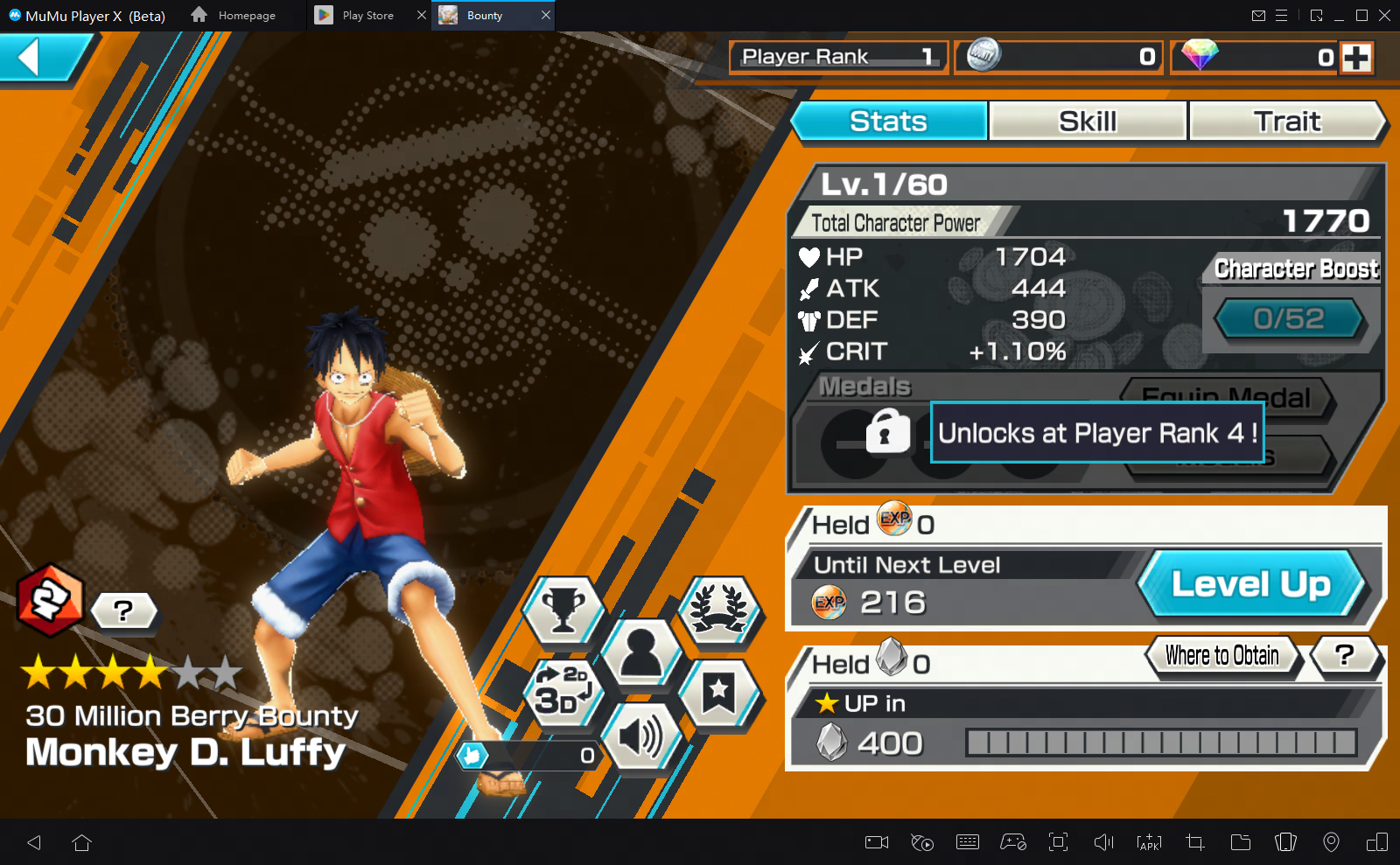 5. Fight with More Precision
To achieve victory, players must practice and fight with precision. They should strategically knock out opponents and covertly infiltrate enemy territory to gain control and expand their team's locations. This will bring them one step closer to claiming the ultimate victory.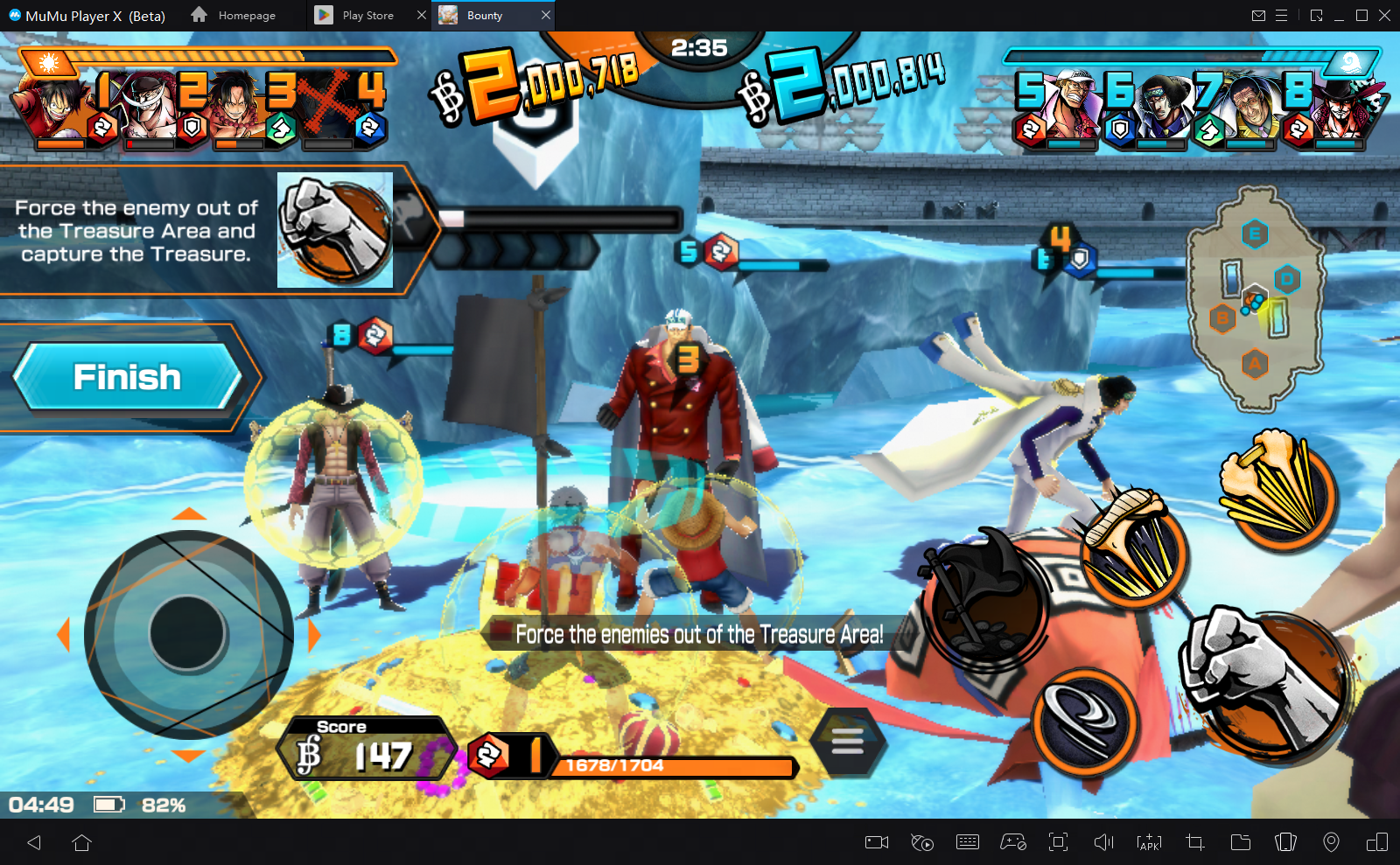 Final Thoughts
ONE PIECE Bounty Rush is an action-packed multiplayer game that features beloved characters from the ONE PIECE franchise. Players can unlock their favorite characters and battle alongside them to claim victory. It's important to familiarize yourself with the game before diving in, so check out our comprehensive tips for beginners. Additionally, follow our tips to progress quickly in the game.