Summoners War: Sky Arena, the popular fantasy franchise, is joining forces with some mouthwatering goodies this month in a sinfully delicious collab event with Cookie Run: Kingdom, according to recent news from Com2uS. The studio's flagship game will team up with the well-known RPG, combining two sizable franchises for a mobile blast of cookie-licious pleasure.

Beginning on August 28th, gamers can expect to experience the two popular mobile RPGs in Summoners War: Sky Arena's most recent crossover event. Players will also be able to get five characters from Cookie Run: Kingdom, including Gingerbrave (who is featured in this collaboration), Hollyberry Cookie, Pure Vanilla Cookie, Madeleine Cookie, and Espresso Cookie. The final four Monsters, which have five different qualities, will be get from the summons pool.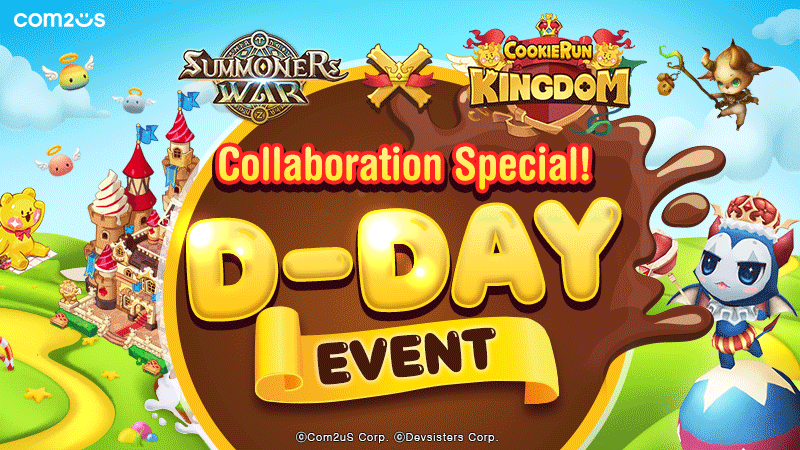 The epic crossover also features fresh environments and Cookie Run-themed foes. Buildings will offer a new Jelly Beans currency, and players can also join in on a new Trial of Ascension event and Special Dungeons. Plus, special prizes are up for grabs for players who ride the Explorer's Hot Air Balloon during the event.

If you're keen on joining in on the festivities of the massive crossover, play these two games on MuMu now!