The popular RPG Summoners War: Chronicles has revealed that the venerable anime/manga series One Punch Man will be the subject of its newest collaboration, which will take place later this month. Together with a generous gift, this crossover will include new collectible and playable characters to provide players a better chance of rolling for these new characters on the occasion-only gacha banner.
Saitama, a hero in the anime One Punch Man vanquishes the opposition with a single blow, and other distinctive characters are shown. It is well known for its original idea, strong narrative, and serious yet lighthearted tone. Season 1 debuted in 2015, and Season 2 followed in 2019, enthralling viewers all around the world.
Summoners War: Chronicles, based on the adored "Summoners War" franchise, has risen to the top of numerous app stores all over the world since it began offering a global service in March. In just one week, it sold 10 billion KRW and rose to No. 9 on Steam's global top seller list.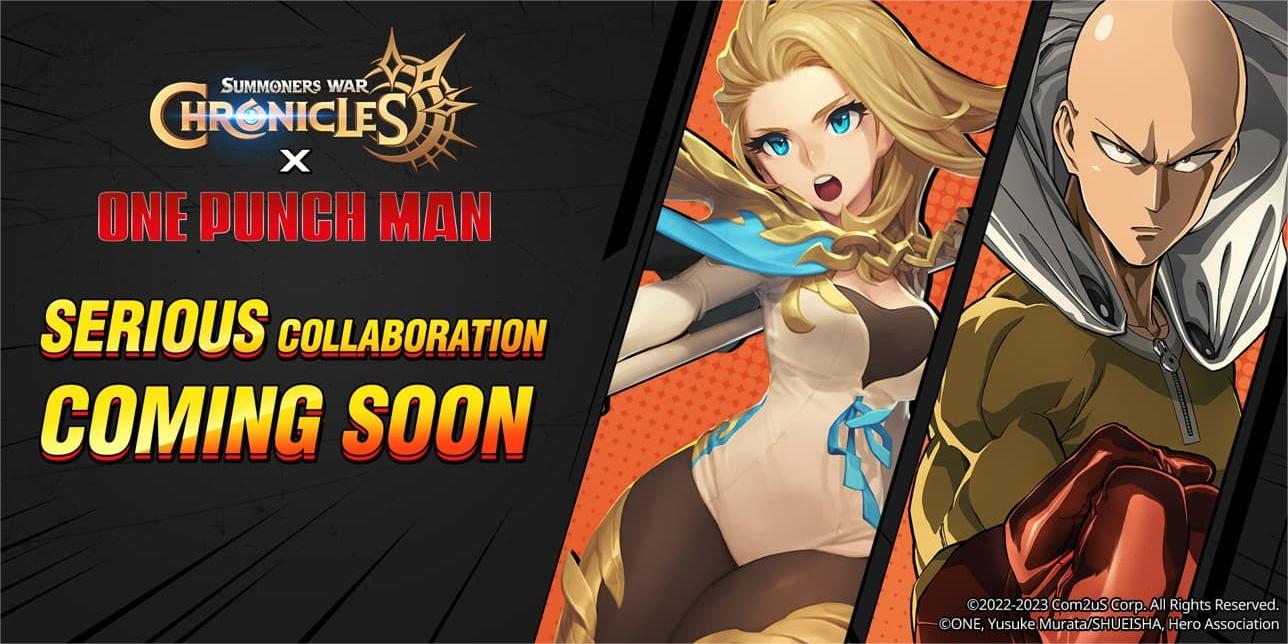 Beginning with the update on April 27 and continuing through the maintenance on May 25, Summoners War: Chronicles and One Punch Man will collaborate. Eight One Punch Man Elites will be present in the Chronicles universe at this time, including the Fire Elites Genos and Atomic Samurai, the Water Elites Garou and Silverfang, the Wind Elites Terrible Tornado and Hellish Blizzard, the Light Elite Mumen Rider, and the Dark Elite King.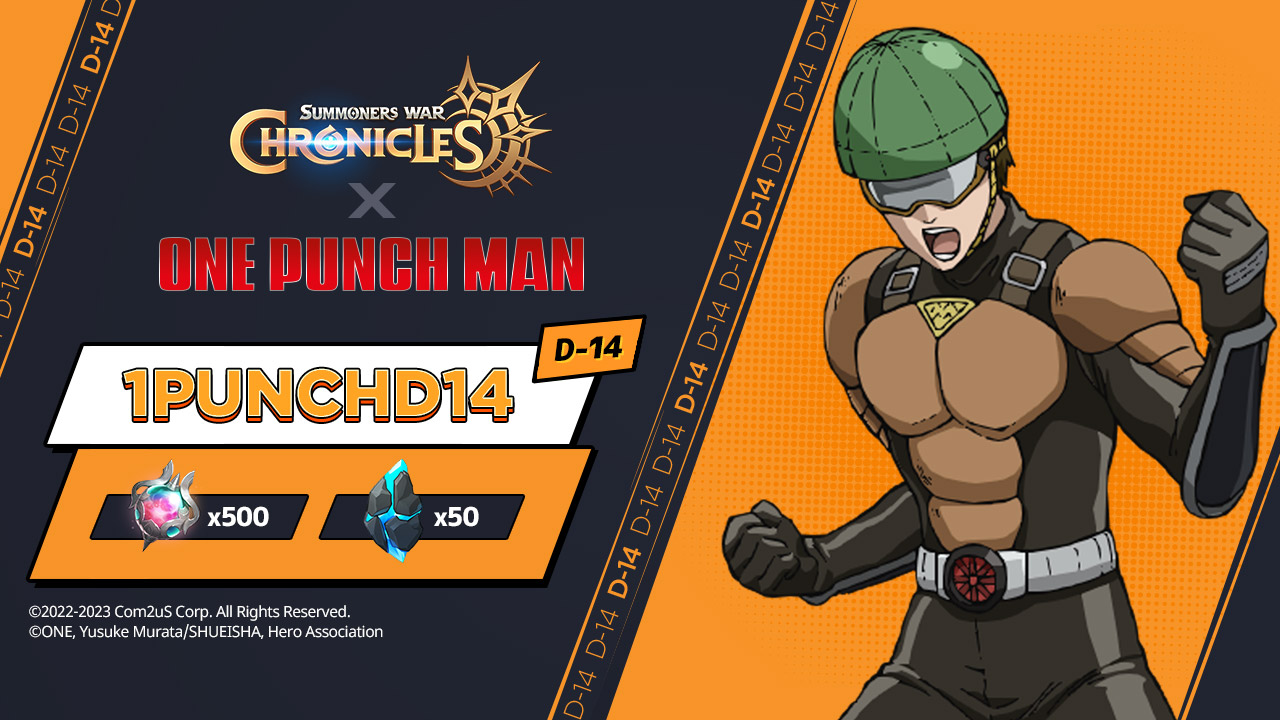 There will be lots of incentives for the community before and during the event to commemorate this collaboration. There will also be collaborative outfits from Summoner and One Punch Man, such as Cleaf and Saitama, Kina and Horrible Tornado, and Orbia and Hellish Blizzard.
During a brief period during the partnership, the game will feature unique content and special creatures. The only way to get the event monsters is via the special collaboration scroll. Also, there will be two pre-events where players may go to the Chronicles official website and perform training tasks with One Punch Man characters t win various prizes like smartphones, headphones, and in-game goodies.
If you're new to this wonderful game, you can click here and see more about the beginner guide we've provided for you!>>Summoners War: Chronicles Beginner Guide