Summoners War 8th Anniversary Special Events
Default 5★ Monster Summon, Infinite Coin Shop and other events and rewards are available, so please make sure to check them out.
Event Period: After the v6.5.9 patch is applied to the game until May 31st at 7:59 am PDT
New Profile Background "8-Year Special Theme" and "8-Year Special Summonhenge Skin"
[8-Year Special Theme: New Profile Background]
It's a special profile background where you can place 17 Monsters including a Rep Monster. This can be obtained as the 8-year special event reward, so make sure to participate in the event.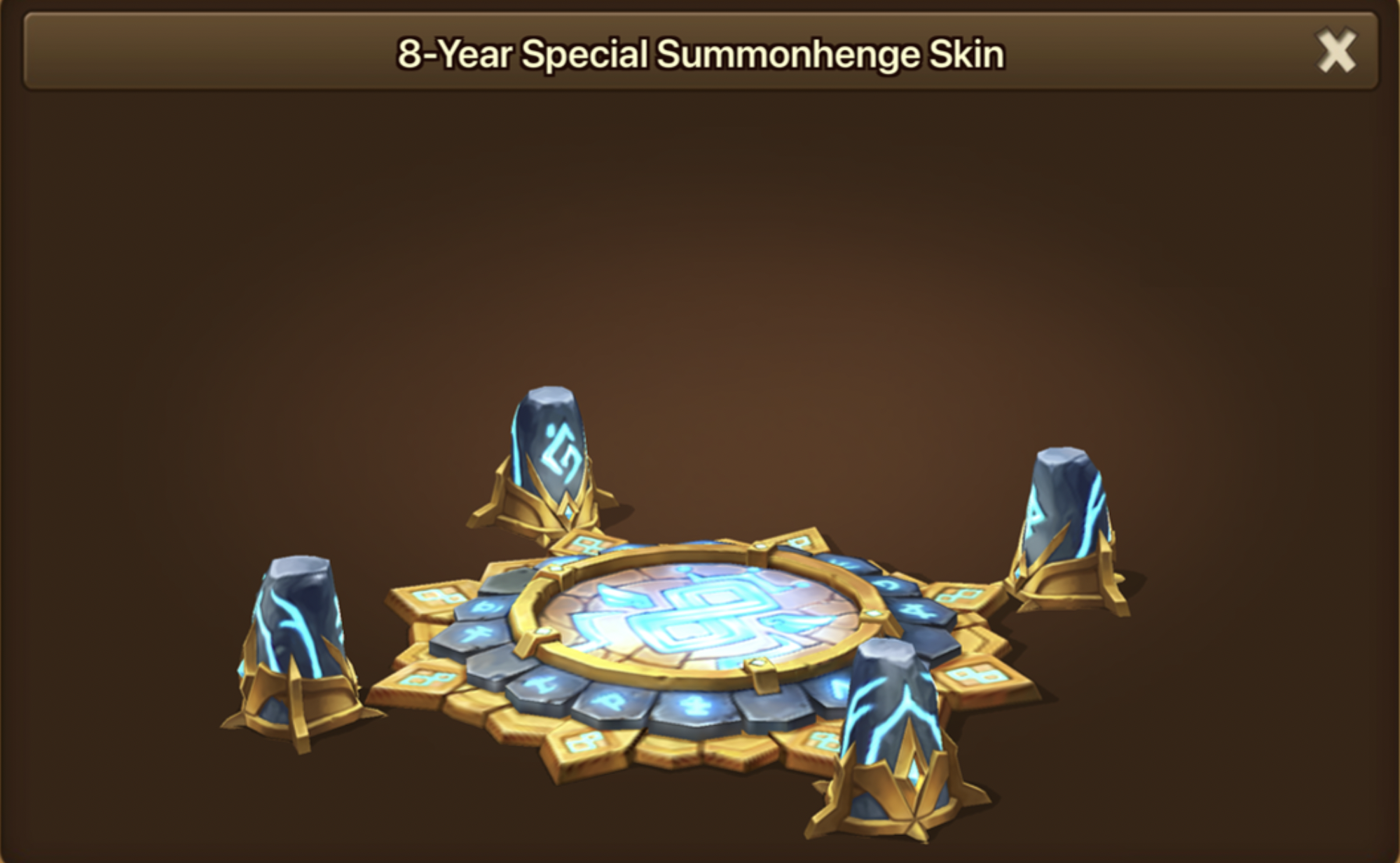 [8-Year Special Summonhenge Skin]
It's a new Summonhenge skin designed to celebrate the 8 years of service. This can be obtained for free, so make sure to claim the item.
New [8-Year Inbox] Tab Added to the [Inbox]
- This tab allows you to check the gifts obtained through various 8-year events at a glance.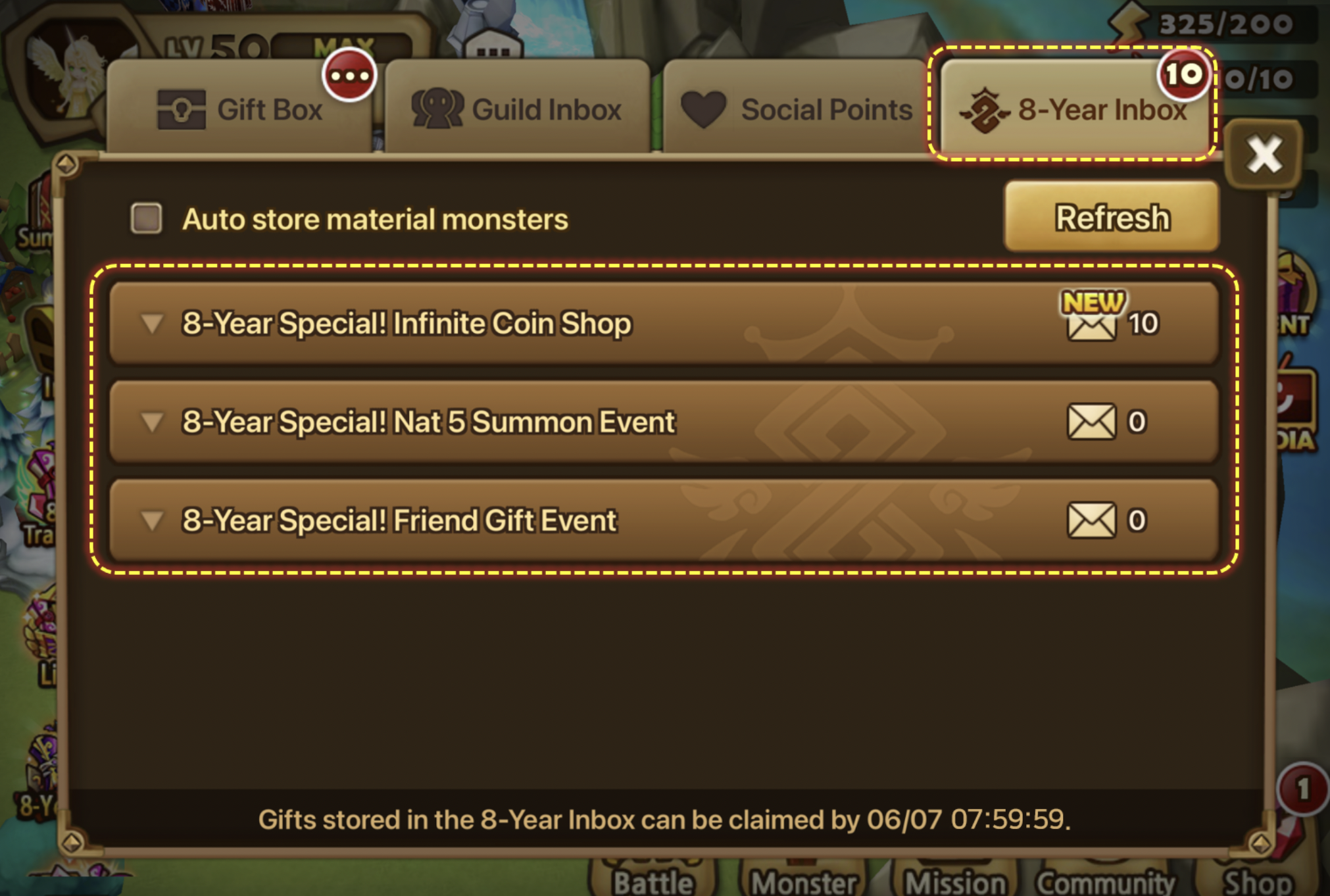 * Mails stored in the 8-Year Inbox can be claimed until Jun. 7th 7:59 am PDT.
[Ranking] Menu Added to the Dimension Hole - Sacreon
- You can check the rankings of the server based on the best clear record, and the Monsters used to achieve the record will also be displayed when you tap the ranking list.
Returning Summoner Benefits Renewed (For Summoners who have no access record for 30 days or more)
>>>Now log into the Summoners War on PC with MuMu Player to gain the reward.<<<
The returning user support menu where you can check the benefits provided for them has been added to the Summoner's Way.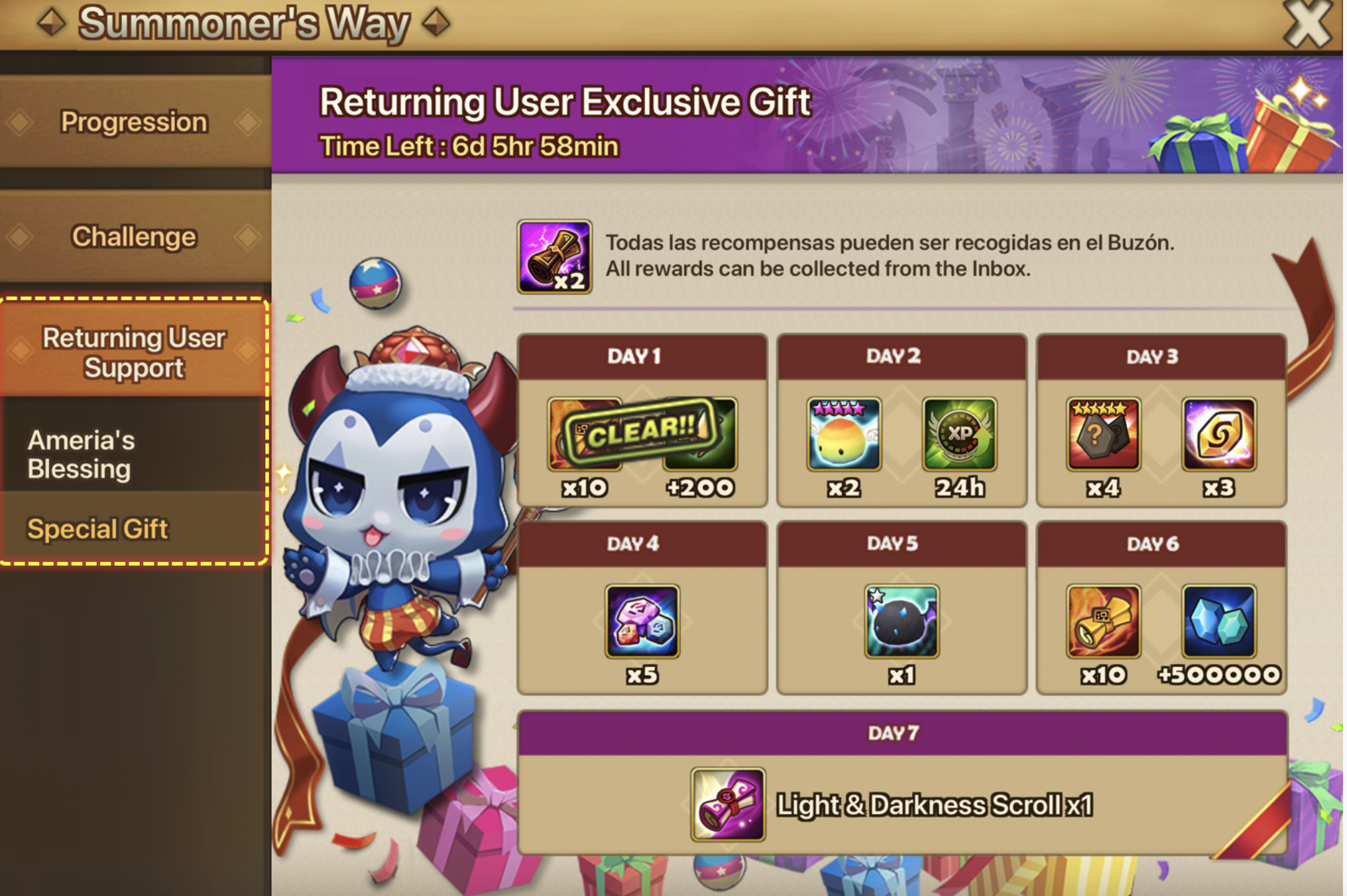 "Special Gift" menu shows the renewed returning user welcome back gifts that are available for 7 days. The returning user welcomes back gift has been improved to be available after 7 days instead of 30 days, and it has also been changed to be claimed from the monthly check-in rewards together.
* This will be applied to the returning users who log in to the game after the v6.5.9 update patch is applied to the global server, and the users who are already collecting the existing returning user welcome back gift will keep collecting the gifts of the existing one.
Limited-Time Special Product! 8-Year Transcendence Package
- This item can be purchased once per account after v6.5.9 update until May 31st.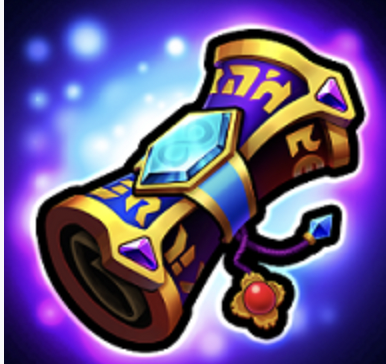 What's the 8-Year Transcendence Scroll?
Eight default 5★ Monsters of Fire, Water, or Wind will be summoned, and you can pick one Monster to obtain.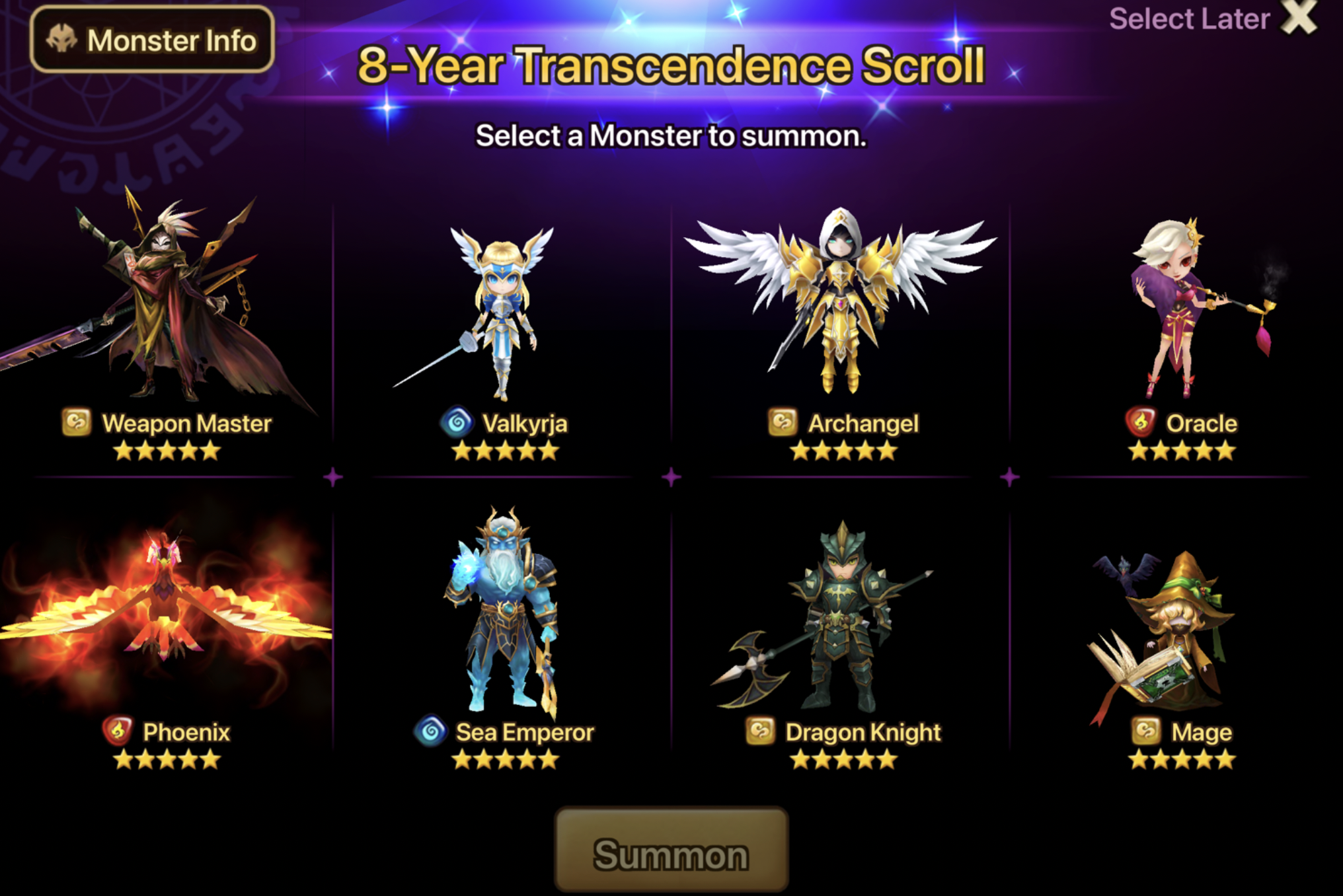 ※ Please refer to the below q&a regarding the new scroll.
Q. Will the Splendid Blessing of Summon be applied to the 8-Year Transcendence Scroll?
A. Splendid Blessing of Summon will not be applied.
Q What's the standard for summoning 8 Monsters?
A. Random default 5★ Monsters with Fire, Water or Wind are summoned according to the probabilities. The same Monster with different attributes can be summoned, but not with the same attribute.