Pixel Dash Studios has just announced the opening of Road Redemption Mobile pre-registrations on iOS and Android, three years after the release of the Road Redemption Steam version. Let's see what this motorcycle racing game has in store for us, where speed will not be enough to win.
Motorcycle races where violence is allowed
Before we get into the Road Redemption Mobile pre-registrations, let's take a quick look at the game from which this port is derived. Road Redemption is a motorcycle racing game in which you play as the driver. So far, nothing out of the ordinary, except that in this title, drivers are armed with weapons such as studded baseball bats, katanas, or even axes to spice up the race.
Inspired by the Road Rash license from the 1990s, Pixel Dash Studios' game has given many nostalgic gamers the same feeling they had back then. It's a lot of fun slaloming through traffic and dodging your opponents' blows during Road Redemption's frantic races.
Of course, the gameplay is very different from that of the time, but the spirit of freedom and violence is very present, making it a fantastic release. According to the images in the trailer, the mobile port will logically be less beautiful and the tracks less open, but the gameplay appears to be identical to the PC and console versions in every way.
How do I access Road Redemption Mobile pre-registration?
Visit the Google Play Store for Android devices or the App Store for iOS to access Road Redemption Mobile pre-registration. When the game is officially released, you will be notified.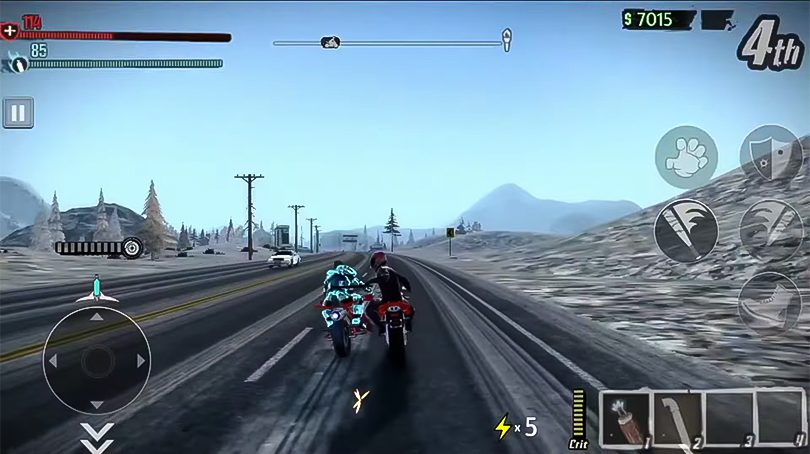 The Road Redemption Mobile release date has been set for September 28, 2022. The game will be free to play, but there will be a single in-game purchase to unlock all of the content, the price of which has yet to be revealed.
That concludes the Road Redemption Mobile pre-registration on Android and iOS.