The pre-registration for Revived Witch is now available on MuMu Player! And it will be officially RELEASED on 11/10!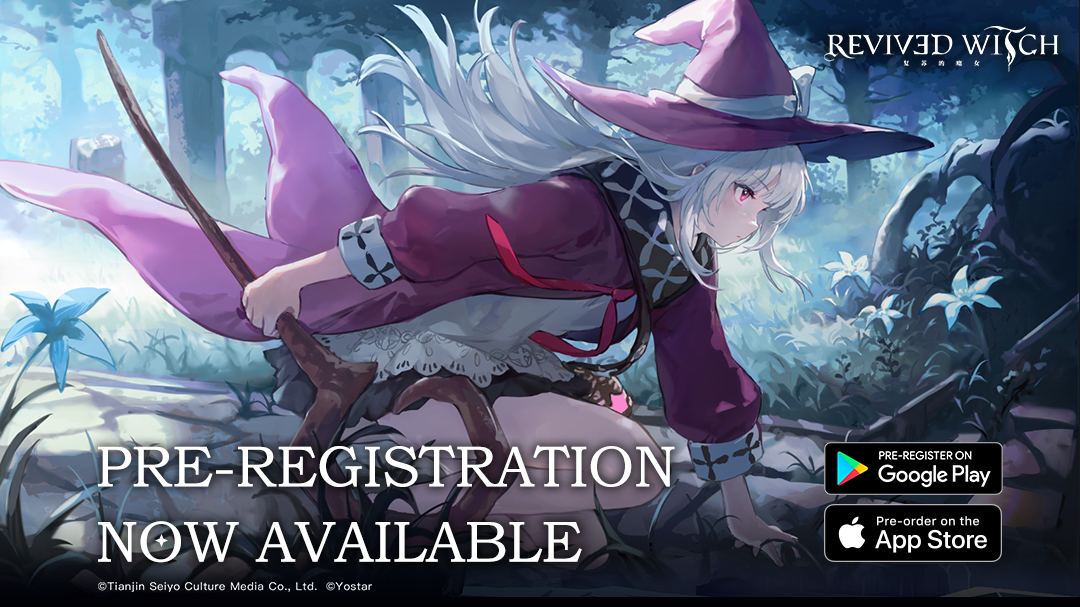 Revived Witch is an Adventure RPG Game launched by Yostar Limited, combining both 2D dynamic pixel art and 3D lighting. You play as a young witch who enters a mysterious tower and travels across various worlds to fulfill the destiny. You' ll meet many companions with different personalities and fight with them against powerful enemies on your journey.
More information here>>>
●High-Resolution Pixel Art & Exquisite Lighting Effect
Combination of dynamic 2D high-resolution pixel art and 3D lighting. The splendid worlds are waiting for you to explore.
●Character Cultivation/Team Building
Level up your characters, and forge and enchant your equipment to build up your team. Get fully prepared for the unknown adventure.
●Dynamic characters
Characters are presented by Live 2D technology and their voice-overs are presented by excellent voice actors such as Ogura Yui, Yuuki Aoi, and Tomatsu Haruka, etc.
●Real-time battle
Manage the use of both order and chaos energy to defeat your enemies and protect your companions in real time. Reverse any critical situation with your hands.
●Exploration of Different Worlds
Travel across parallel worlds to appreciate the beauty of magic forests, ice world, lava caves, and more. Find much pleasure and delight in exploring.
●Beautiful BGM
The proper melodious soundtracks add more fun to your adventure. Use headphones for a better experience.
Pick up your staff, wear your pointy hat, and push the tower's heavy doors open under the guidance of the mysterious voice from nowhere!
MuMu Player can give you the best game experience with brilliant functions! Come and embrace this wonderful journey in the world of Revived Witch! Do not hesitate, pre-register it on MuMu Player!