Revived Witch is a fantastic RPG game from YoStar Limited that enables the players to become witches and travel between multiple worlds to meet their destiny. And it's now ready to celebrate the Chinese New Year by organising new events for the game. Dear witches, it's time to scroll down to a new chapter with New Year! Let's play Revived Witch on PC with MuMu Player!
Revived Witch updated to its latest version on Jan.25th. 2022. It brings new events and content for its engaging players. And all these are welcoming to the world for the Chinese New year celebration.
Chinese New Year brings us two introductory events in Revived Witch, let's have a look of them.
1. Sign in gifts
The event is scheduled from 25th of Januaryto 15th of February .So during 14 days, Revived Witch players are going to receive a set of gifts when log in the game.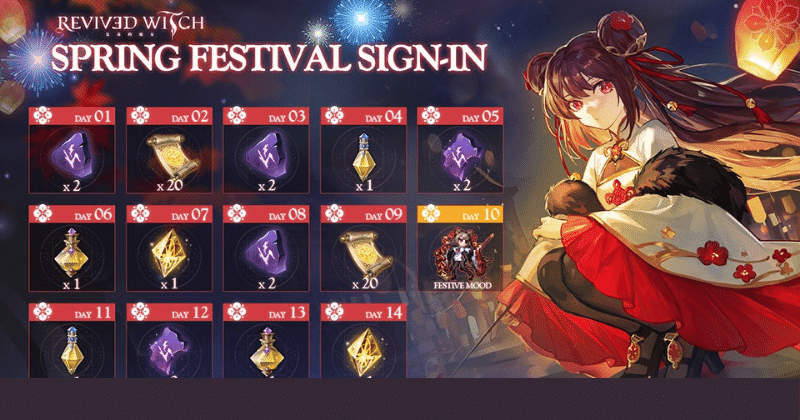 1st day: 2x basic runestones
2nd day: 20x advanced skill pacts
3rd day: 2x basic runestones
4th day: 1x stamina flasks
5th day: 2x average rune stones
6th day: 1x stamina elixir
7th day: Soul cryolite
8th day: 2x basic runestones
9th day: 2x pacts of advanced skill
10th day: The Kyphon Festive Mood: a costume for the underworld deliverer
11th day: a stamina flask
12th day: 2x average rune stones
13th day: A stamina elixir
14th day: a soul cryolite
2.Budding Fortune
This is the second event for the chinese new year update on Revived Witch. But this event will only be available for the players who completed their main story from stages 2-2. So if a player wants to take part in this event, try to complete the main story first.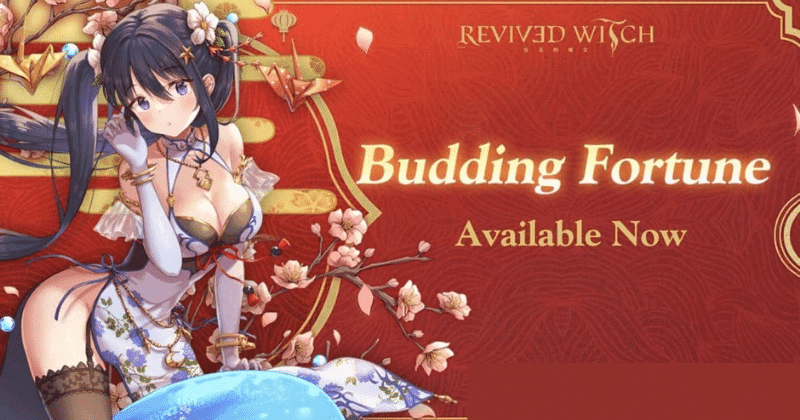 >>MuMu Player provides you smooth play experience at high FPS on PC in game Revived Witch. Besides, you could set up your special and precise control way on your keyboard and mouse.