On September 22, 2022, at 13:00 (GMT+7), Ragnarok Labyrinth NFT, the first Ragnarok Online IP Play To Earn game, will be available globally on the Android and iOS platforms in more than 170 countries. The Gravity Game Link team is excited to share this (Excluding some regions such as China, Korea, and Japan). It will make its debut as a mobile game that supports 11 different languages, is Free-To-Play and Play-To-Earn, and has NFT components.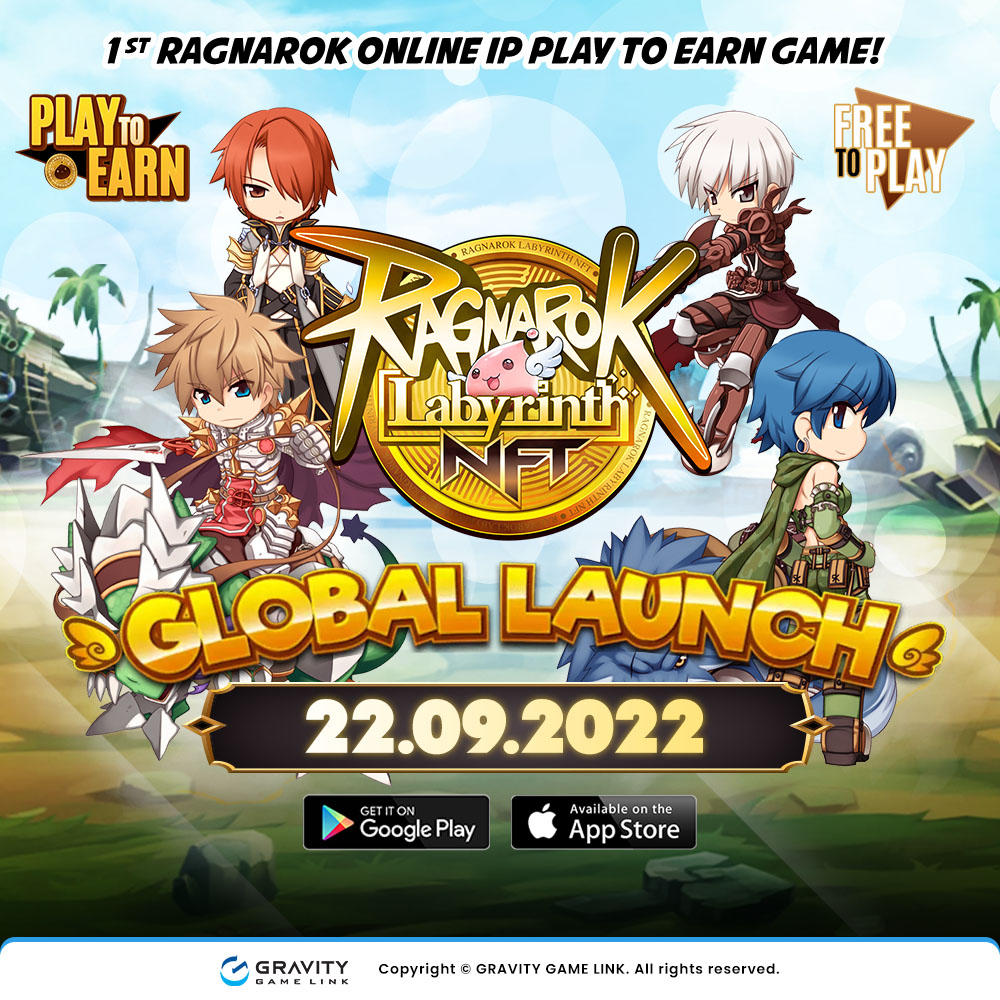 Players who pre-registered will receive exclusive rewards once Ragnarok Labyrinth NFT launches. Please take note, that this pre-registration is only available on the Android platform. You can pre-register from the link below: https://rolabyrinthnft.onelink.me/QLCF/fbronft.
Previously, over 300,000 Android users had pre-registered for the game, according to a statement from Gravity Game Link.
Users that pre-register for the game are qualified to receive exclusive incentives, such as various consumables and 2,000 ONBUFF Points. The official launch date announced by Gravity Game Link, September 1, 2022, saw the beginning of pre-registrations.
One of the newest Ragnarok Online game sequels is Ragnarok Labyrinth NFT, which RO fans all around the world can play on a mobile platform. It offers a fresh take on playing a Ragnarok Online MMORPG with challenging labyrinth dungeons that contain memorable levels and famous monsters from the Ragnarok Online universe.
Ragnarok Labyrinth NFT is a time-efficient MMORPG that includes maze dungeons with famous Ragnarok Online locations and characters. Blockchain technology is incorporated through the use of ONBUFF Points, which may be transferred via the INNO Platform. Aim to provide fantastic gaming experiences as well as virtual currency that players can earn with each minute of play.
MuMu Player is one of the best emulators for P2E games!