The Imprisoned Sight update from Kuro Game adds a new chapter to Punishing: Gray Raven, an anime-style action game. The most recent chapter introduces the Eden Festival, a new S-rank construct, a difficult new monster, new coatings, and weaponry, as well as new coatings and weaponry.
Gray Raven, which boasts furious combo-chaining combat, effortlessly combines style and action. Deflect enemy attacks with parries and dodges to cause bullet time effects and land extra attacks. Tag-teaming between players is also possible in online co-op for up to three players.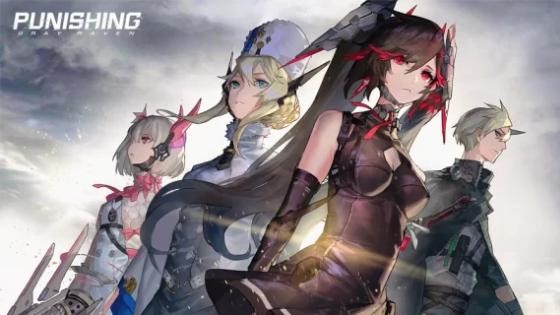 Meet the new S-rank construct and enjoy exciting events in the Punishing Gray Raven Imprisoned Sight update
Chrome: Glory, the newest S-rank construct, will be encountered in Imprisoned Sight. Glory is a formidable opponent on the battlefield because she is the captain of the Strike Hawk Squad. Glory's interlude will guide players through learning about the character's many facets and getting to know other characters along the way, adding to the game's rich, continuing visual novel-style story.
Players will be able to access the new gameplay element Blind Simulation, as well as the difficulties they will face in the new chapter, beginning on September 30, 2022, in addition to the menacing new boss Hive Mother. Players will use the Mycenaean Protocol to improve specific characters so they can face more difficult challenges.
Aside from Glory's entrance, players can participate in the Eden Festival. During the festival, players can vote for their favorite characters from three groups of 24 characters. Players who participate in the Eden Festival can win prizes such as a coating pick supply pack, a Levi-gun weapon coating, decor items, and more.