Cinco de Mayo is an annual celebration in Mexico and several parts of the United States. Krafton is joining in the festivities this year with a special Cinco de Mayo Deathmatch Event on PUBG Mobile. Users from the United States, Canada, and Mexico will be the only ones who can attend. All events are free and will last three weeks, with a prize fund of around $8,000 USD up for grabs.
Those interested in participating in the competition should fill out this form, and everyone should also join the official PUBG Mobile Esports Discord channel for all tournament updates. Registration will be open until May 13th, and then again from May 18th to May 21st. Direct eliminations will be used in the competition.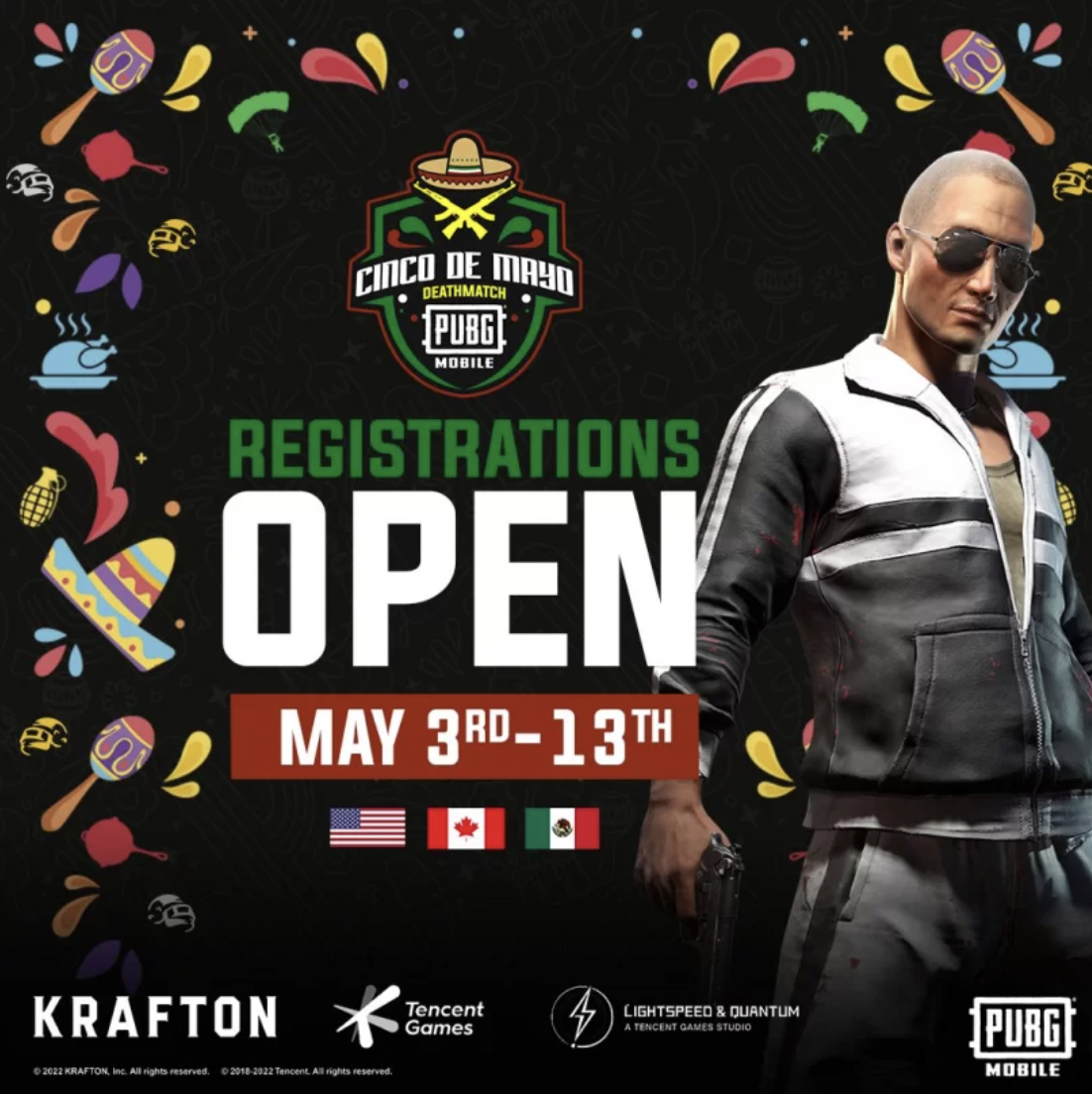 The Open Qualifiers will take place over two weeks, from May 17 to 21, and May 24 to 28, respectively. The qualifications will be divided into three phases, with the top 64 teams qualifying for the second stage and the top 32 teams qualifying for the final stage. They will compete against each other here, with the winning 16 teams progressing to the second phase and each collecting $100 USD. For both sets of registered participants, this will be repeated.
The semi-finals will be held on June 4th and 5th, and only the top eight teams from each day will advance to the finals. The Grand Finale will take place on June 11th and 12th, with the 16 qualified teams competing for a spot in the final eight. On the second day, these eight will battle it out until we have our top two, who will enter the battleground one last time to proclaim the winning squad.
The winning team will receive $1,500 USD, and the runner-ups will receive $1,300 USD.
>>>Now log into the game and win the rewards!!!<<<