Kuro Game's anime-style ARPG Punishing: Gray Raven is turning over a new leaf with its new Echo Aria, the first game update of autumn that will bring new characters, both good and bad, for players to encounter. As players try to figure out the secret connection between two new characters, they will also be able to find new weapons, coatings, and content.

In this update, three new characters—Selena: Tempest, Wanshi: Hypnos, and Siren—will be introduced. Events with a 100% rate-up will only be accessible for a limited time. The interludes are very important for players who are interested in the stories of the characters because they provide a lot of information about their past.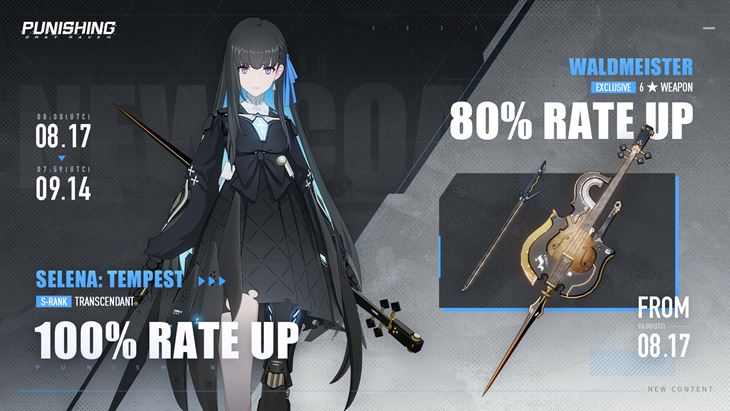 Selena: Tempest is an S-rank Transcendant and lightning vanguard. A member of the Archaeological team, and known for her artistic talent and singing voice, Selena was once rescued by an Ascendant. Since her rescue Selena has become a Transcendent.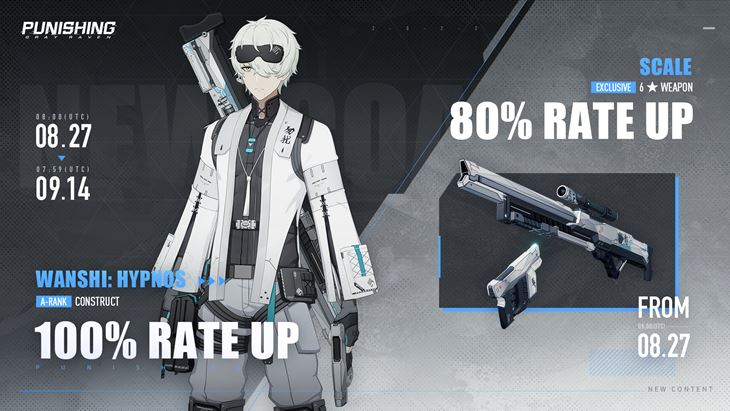 Wanshi: Hypnos is a A-rank Construct and ice support. As a Strike Hawk member, Wanshi always has that sleepy look. Don't let those sleepy eyes deceive you; once you get to know him better, you will realize that he can be pretty dependable when things get bad.

Siren is the new boss that players can expect. The multi-stage and the oppressive form design shows off the upgrade of Kuro Game's action design. Some say that Siren and Selena are connected; it's up to the players to figure out what exactly links the two.

Punishing: Gray Raven has amassed over 20 million downloads since its release and has captivated fans all around the world. Punishing: Gray Raven has seen a number of updates since its debut, including Echo Aria, Fake Ascension, Lost Chapter, the most recent Untold Naraka, and more. Players are taken on a dark sci-fi adventure as they discover the truth about the Punishing virus.