Neural Cloud will finally officially launch the global version on November 21, 2022! If you are a big fan of Girls Frontline, you will love this new RPG game.
Girls' Frontline: Project Neural Cloud is a 3D strategy roguelike mobile game by Sunborn serving as the prequel to another mobile game, Girl's Frontline, also by.
As a new game, we think you must want to get a beginner guide and the most complete tier list. This article will introduce you to all the game content we know so far. I believe you can gain a lot from it.
SS-Tier: Florence, Nanaka, Croque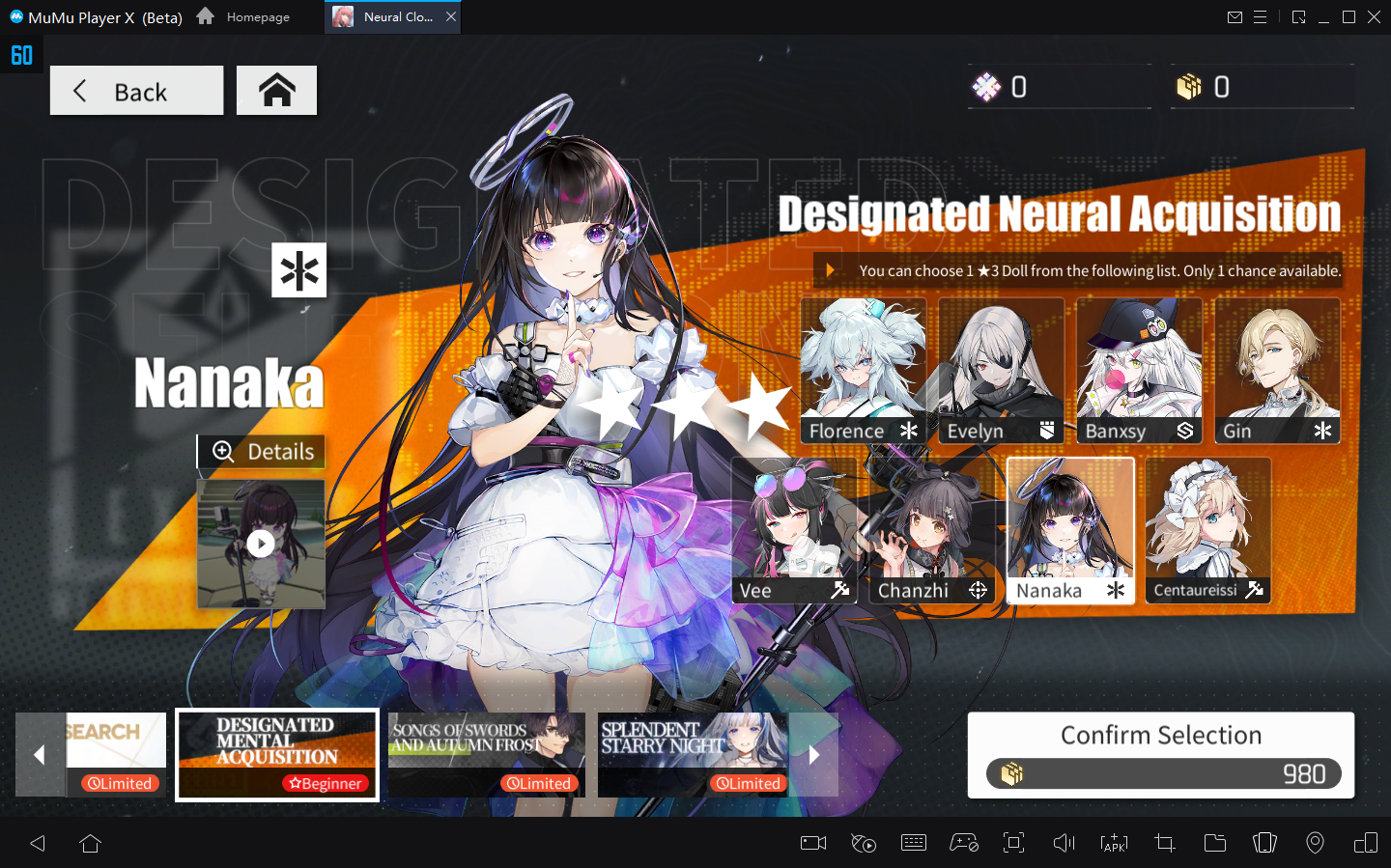 S-Tier: Gin, Persica, Imhotep, Yanny, Evelyn, Vee, Aki, Chelsea, Betty, Banxy, Willow, Fresnel, Hubble
A-Tier: Choco, Jessie, Panakeia, Bonee, Zion, Camellia, Centaureissi, Sakuya, Antonina, Dusevnji, Mai, Max, Twigs, Octogen
B-Tier: Solar Trouvere, Luna Danseuse, Saint, Fern, Sol, Angela, Ksenia, Groove, Rise, Abigail, Simo, Earhart
C-Tier: B Novice Guardian, Lam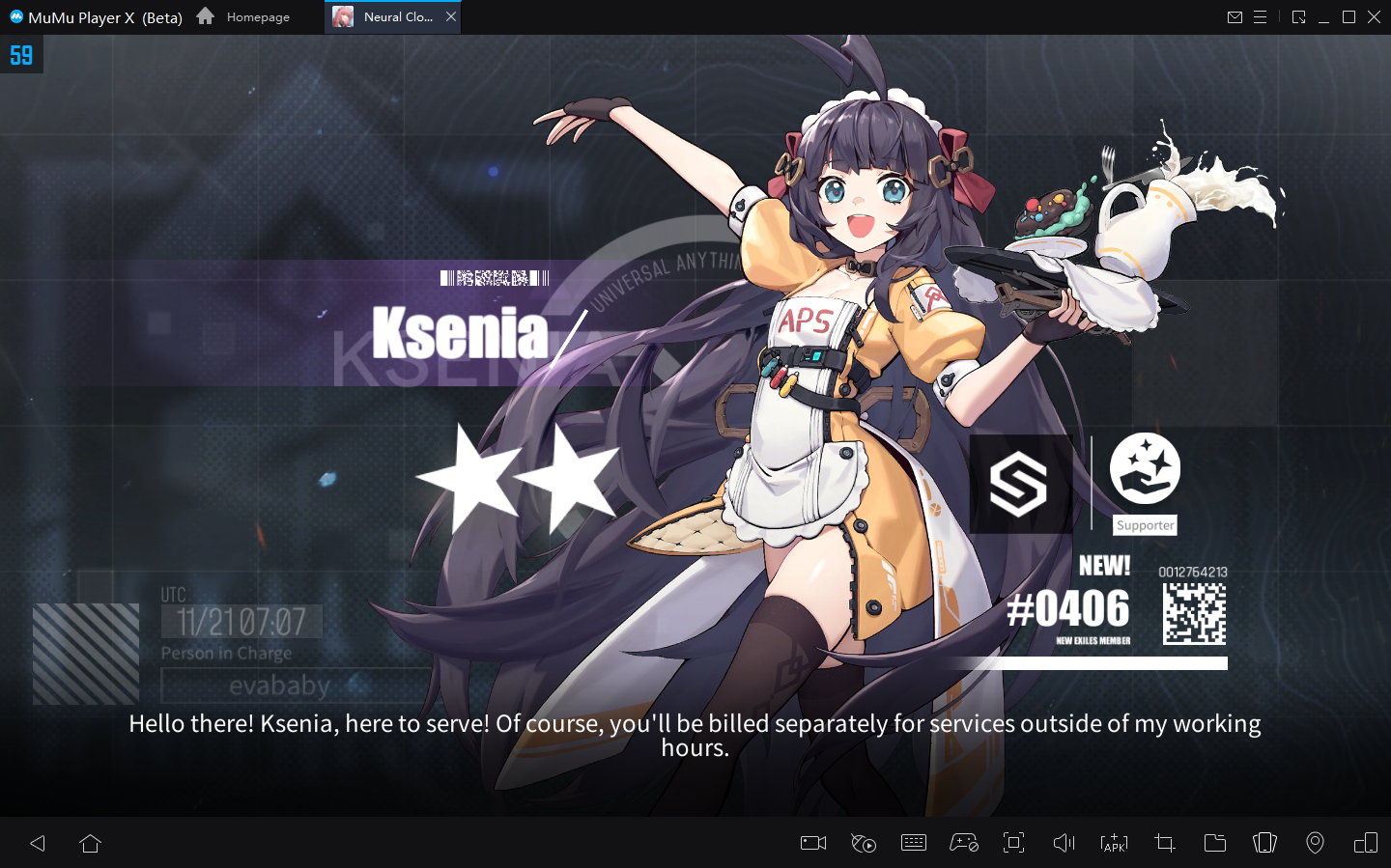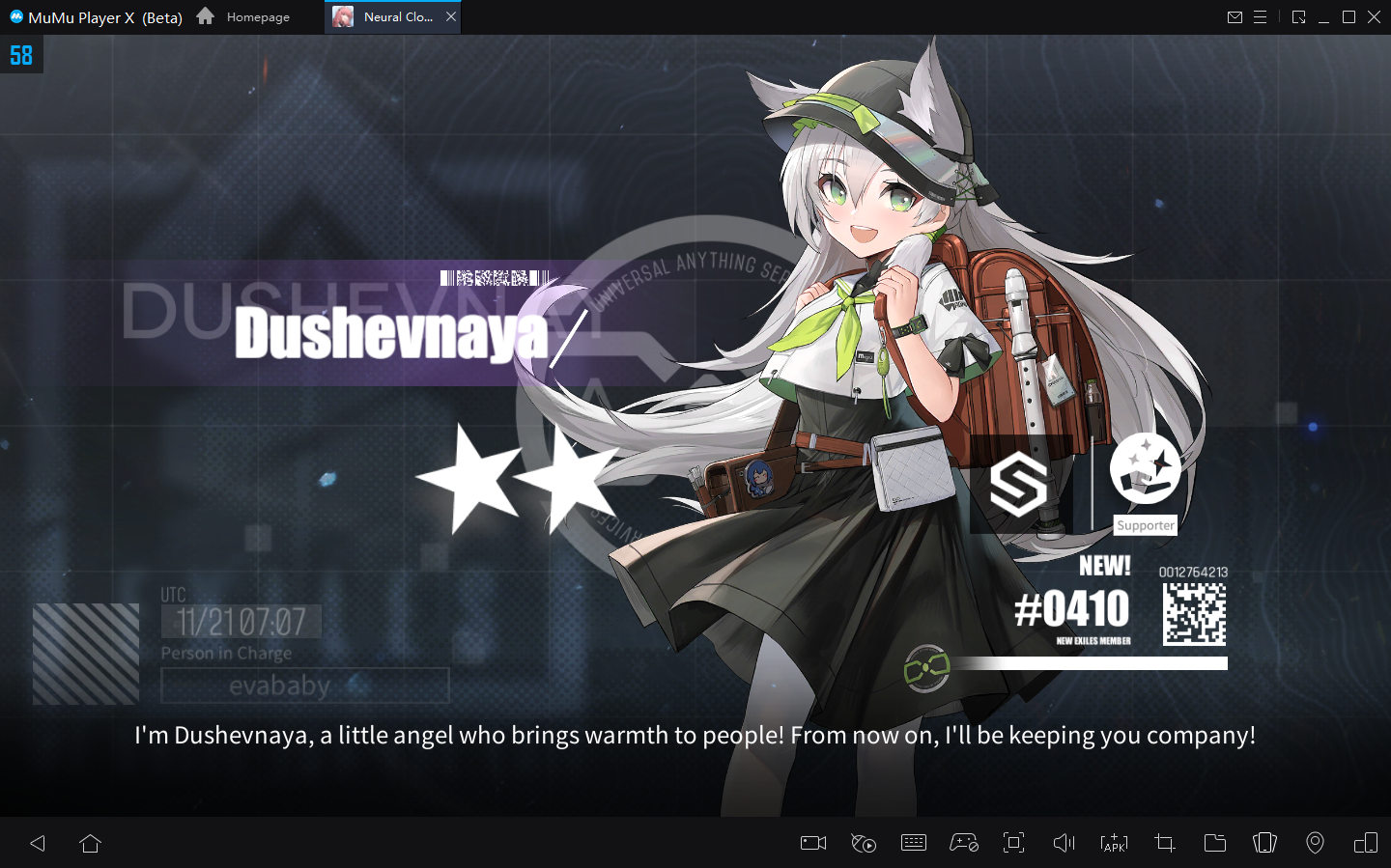 It goes without saying that the above list reflects the views of the authors. While we recommend picking an S-tier character, we strongly recommend using a character you're familiar with. This allows you to explore new options and master every champion in Girls Frontline Neural Cloud.
But the Special Search will be available following the official release on November 21st!
You'll be able to use Quartz for a 10-pull in Special Search, where a ★3 Doll is guaranteed! So you can at least get a better character. don't worry.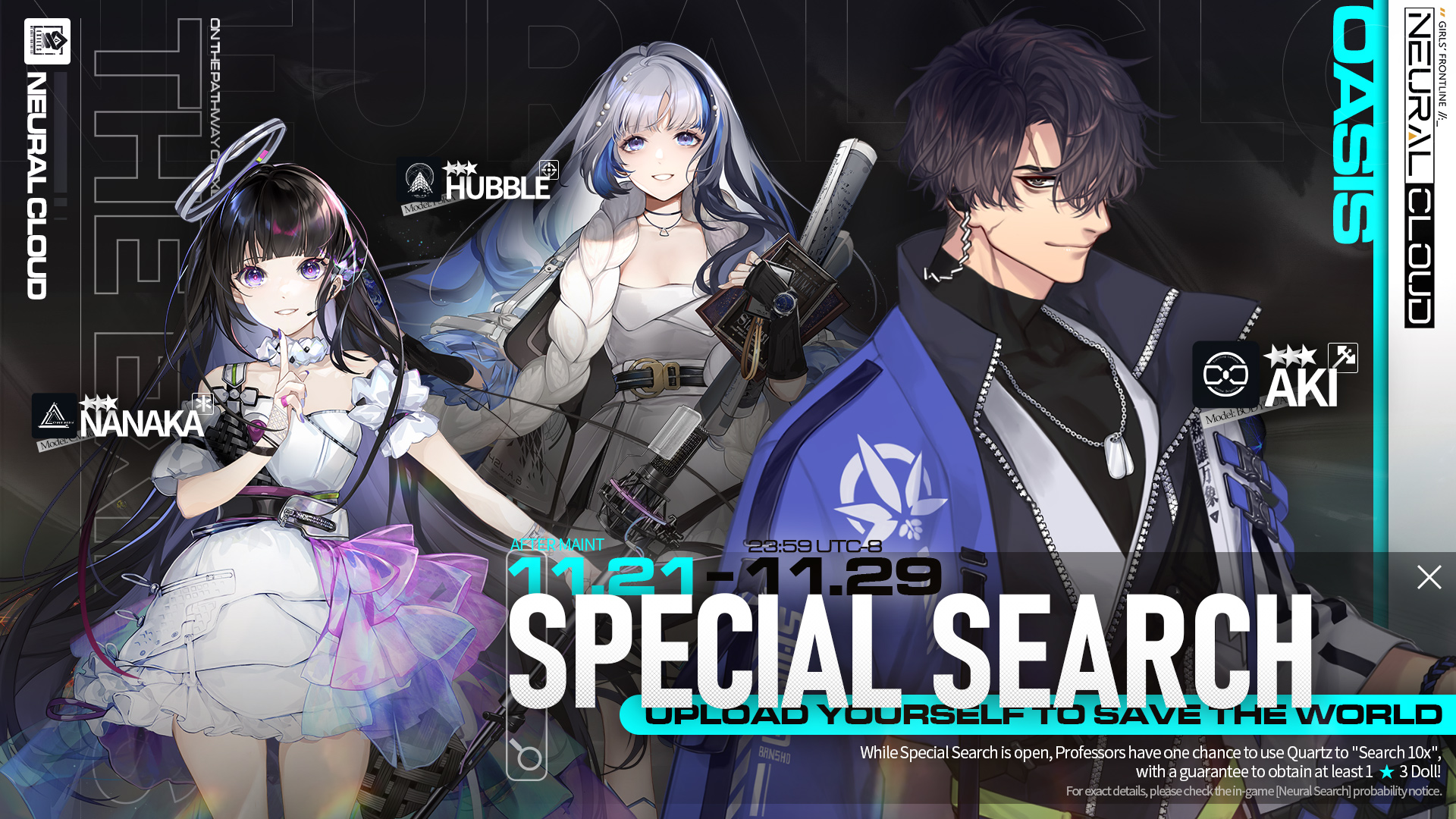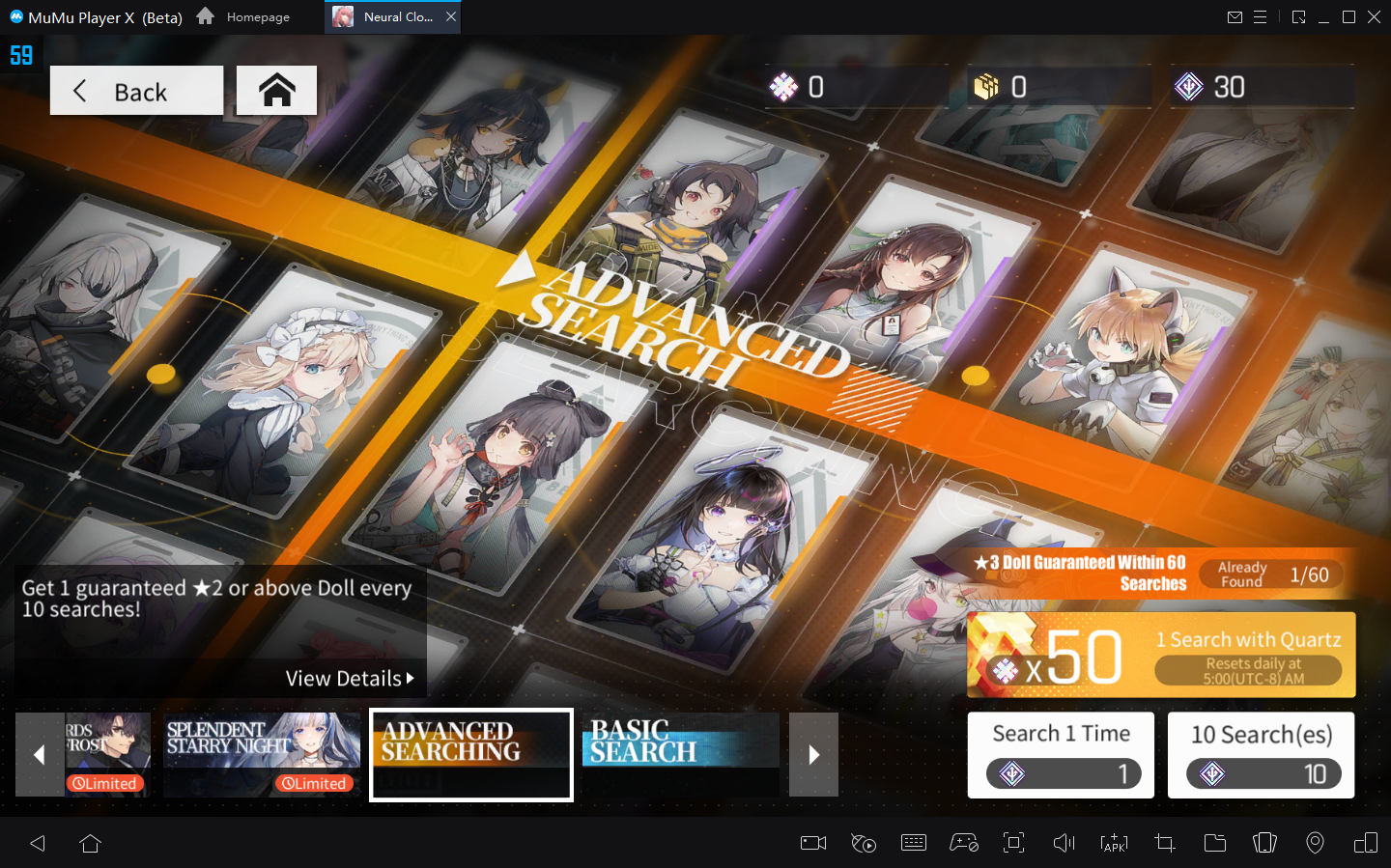 The above is the current role introduction of Neural Cloud. But this is just our point of view, everyone's habits are different, we suggest you to explore the game by yourself to discover the fun of the game and build your own team. If you want better picture quality, I suggest you download MuMu Player and play Neural Cloud on your computer.