GODDESS OF VICTORY: NIKKE has captivated anime fans and strategy enthusiasts in Japan, South Korea, and North America since its initial launch in November.
With the advent of Christmas, the game is now ready to launch its massive winter update, where fans can look forward to limited-time in-game events and bountiful goodies this month.
Boasting both English and Japanese voice-overs, the game is also an auditory treat, especially with its official theme titled <>. Written by Sawano Hiroyuki of Attack on Titan fame, the soundtrack's PV has been watched by over 6 million commanders. Players can also expect to join in on a forthcoming global event with the #NikkeGachaHeart hashtag, now with more than 19.7 million impressions.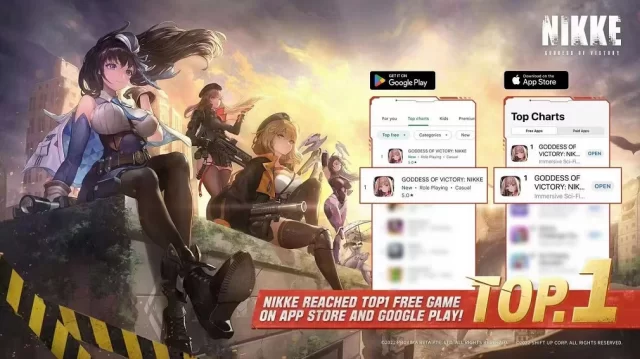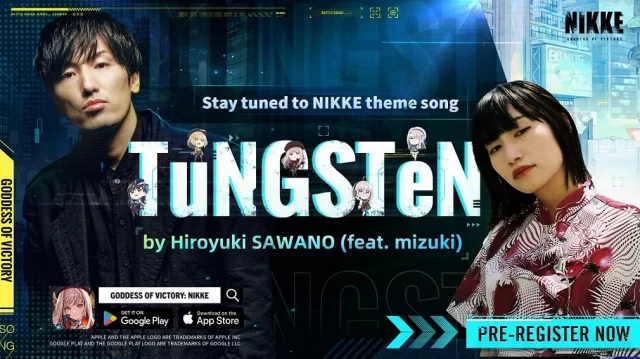 Goddess of Victory: NIKKE is also currently enjoying a wave of positive sentiment throughout its communities in response to its winter version update. Commanders can't wait to join this Christmas Party with NIKKEs!
Stunning visuals and accessible gameplay
The game boasts a perfect blend of anime-style visuals and narratives with casual shooting, making for an action-packed experience in real time. The high-quality 2D art complements the overall aesthetics of the title, with talents from Shift Up's Kim Hyung Tae (illustrator and game designer of NIKKE and Stellar Blade).Commendars can also enjoy an accessible aiming system along with a special firing adjustment for left-handed gamers, all presented in a convenient portrait orientation that commanders can pick up anytime.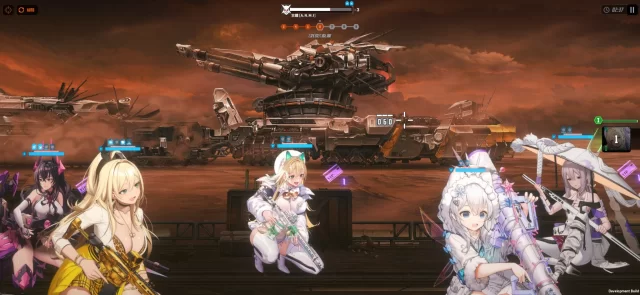 Holiday festivities during the winter update
From December 8th to the 28th, the Miracle Snow event will let players experience the beauty and wonder of snowfall at the outpost's amusement park. Commanders will follow the tale of N102 whose memory resets every morning, but for some unknown reason, her memory remains during this "Christmas miracle". As such, both Rupee and the commander take the initiative to craft beautiful memories for her to discover what it means to be human.
A special login bonus will give away in-game goodies along with the event, where players can check in daily for 14 days to score the new SR character Neve, Advanced Recruit Voucher x10, development materials, and more. Clearing the event stages will also reward players with the Snowflake Crystal event item, which can be used during the mini-game to nab more rewards.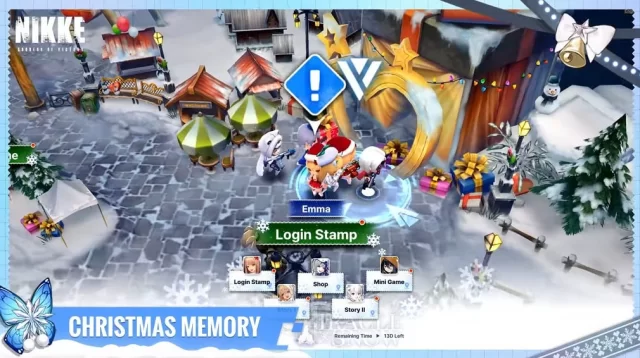 New characters and limited events are in store for players
Shopaholic Rupee: Winter Shopper is an SSR rarity character with an AR weapon type, while Neve is an SR SG weapon type attacker who's exclusively available during the event. While trying to obtain these two new additions to the roster of characters in the game, players can also take part in the #FirstChrismaswithNikke social media event where they can share content about the game to win prizes.
For instance,commanders can share in-game memories with NIKKE, as well as Christmas activities they wish to do during the season. The best posts will be rewarded, of course, which you can learn more about on the game's official Twitter page. On the other hand, the #StepForwardCommander Content Creator Competition is currently underway, letting players submit their masterpieces to win a whopping 15000 gems.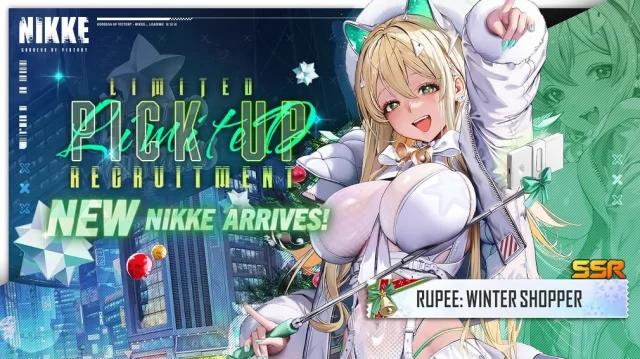 For more updates, please refer to the official information or we can directly log in to the game to explore the fun of the game by ourselves!
>>Click on MuMu Player News List for more games tips<<