GODDESS OF VICTORY: NIKKE is finally officially launched globally. We've put together a guide here to get you some of the best characters in GODDESS OF VICTORY: NIKKE right from the start of the game.
Reroll guide
After entering the game, follow the game guide to clear levels 1-4, the system will give you a ten lottery draw, and you can also receive a currency that is enough for ten draws by mail, and you can use the guest login method to reset the initial account.
Since the [Delete Account] of the game itself has a 30 day cooling off period, it is not possible to quickly clear the account, but the purpose of deleting the account can be achieved by clearing the storage space of the game. Operating steps: simulator home page - system application - setting - application - NIKKE - storage & cache - clearing storage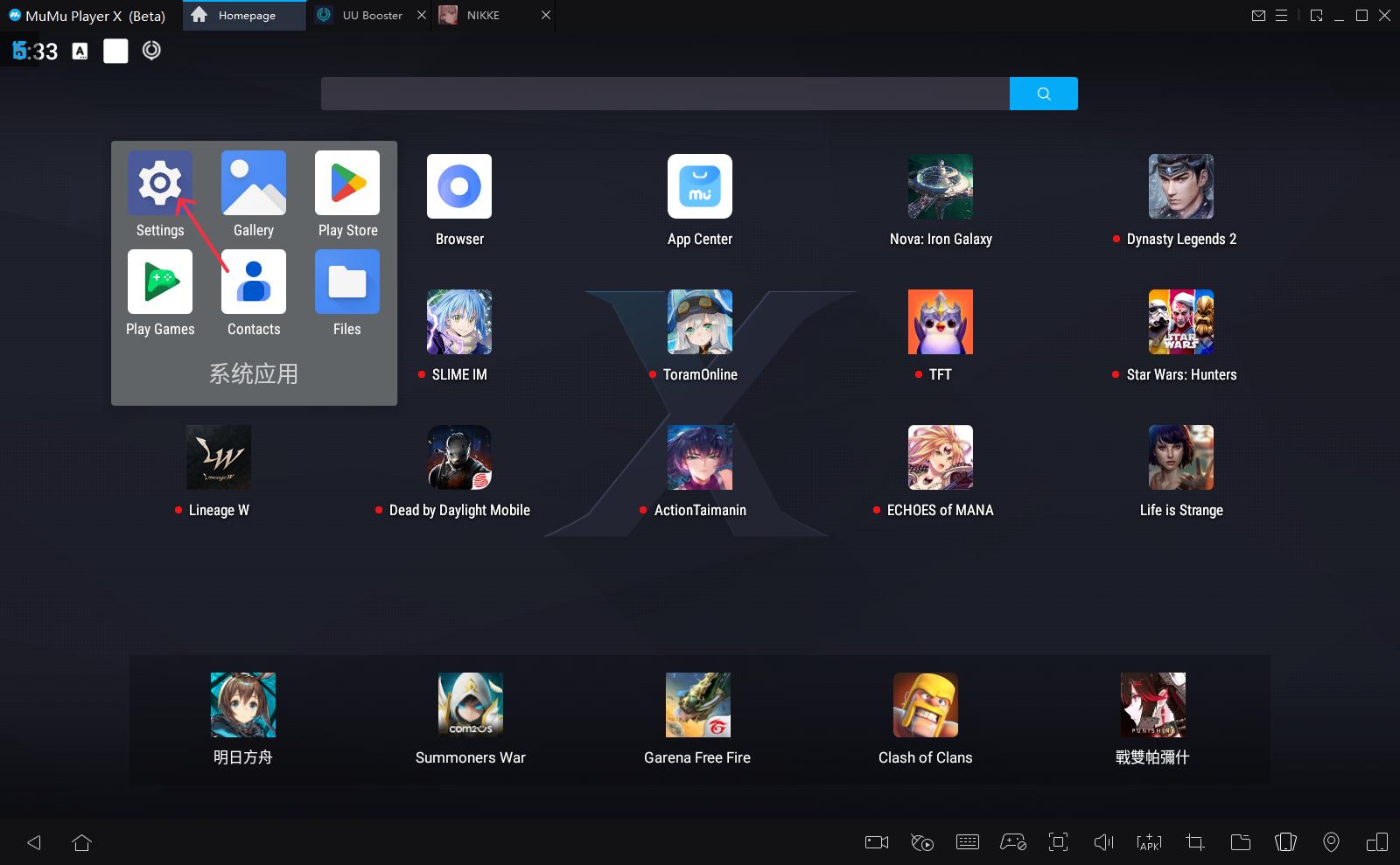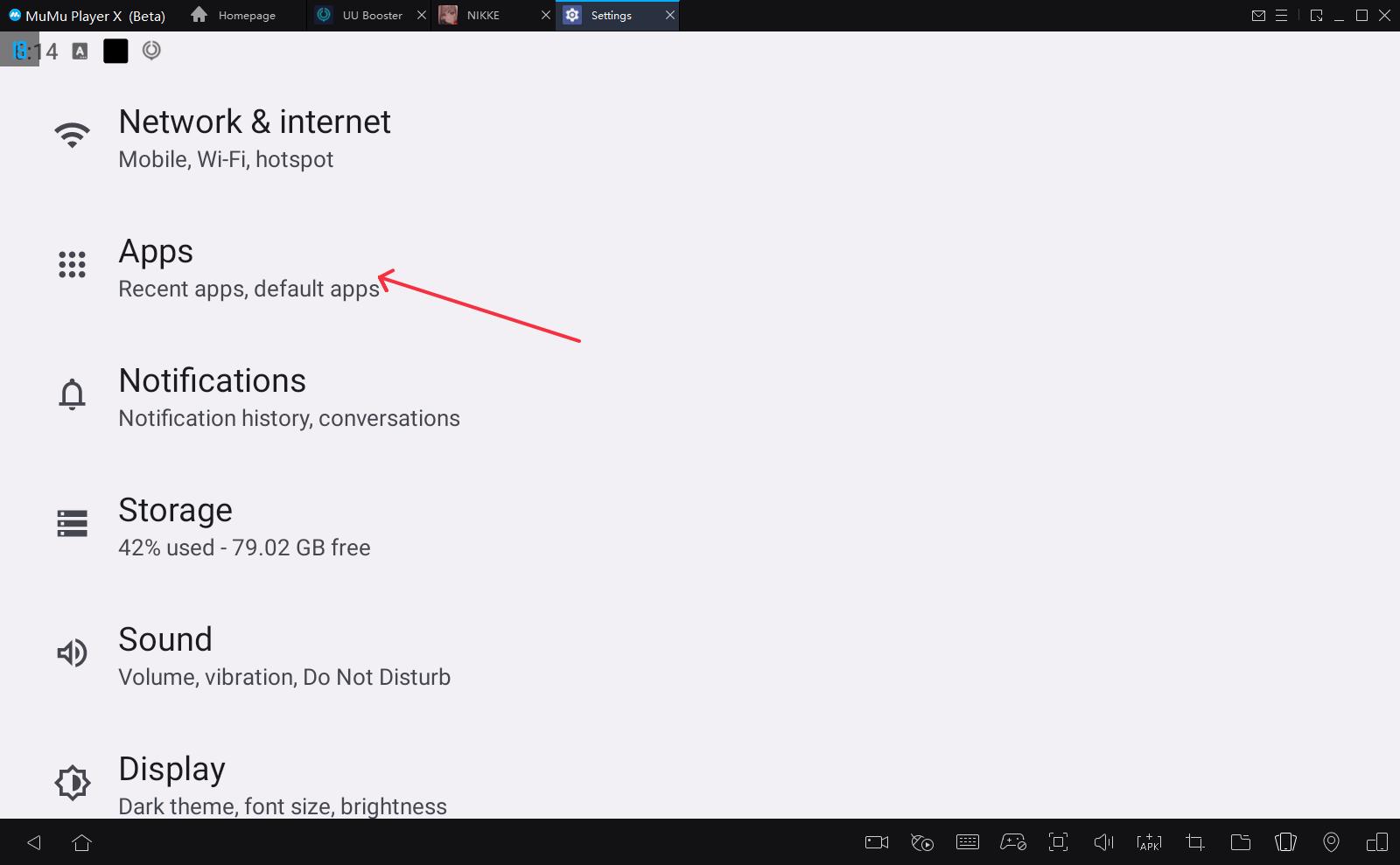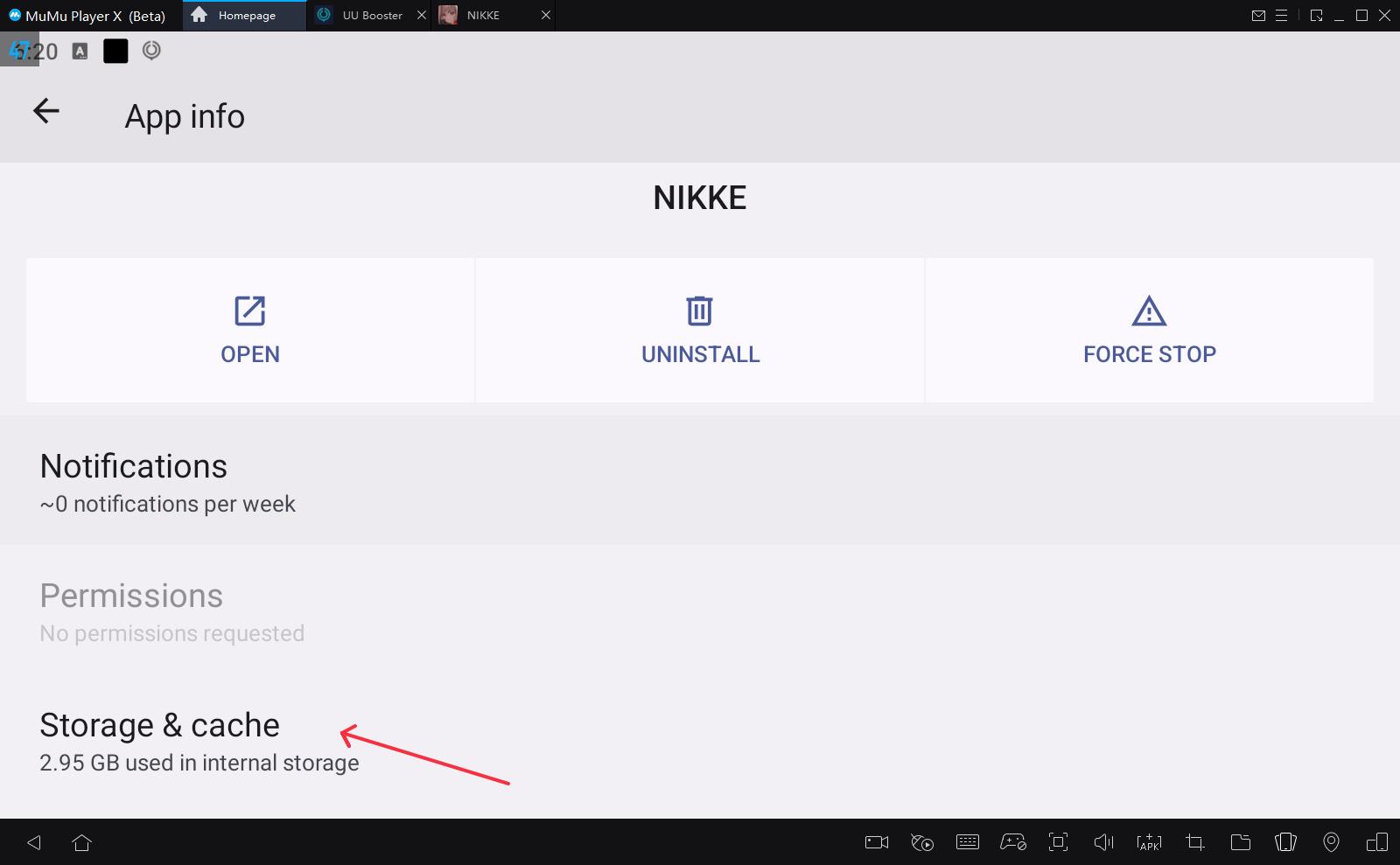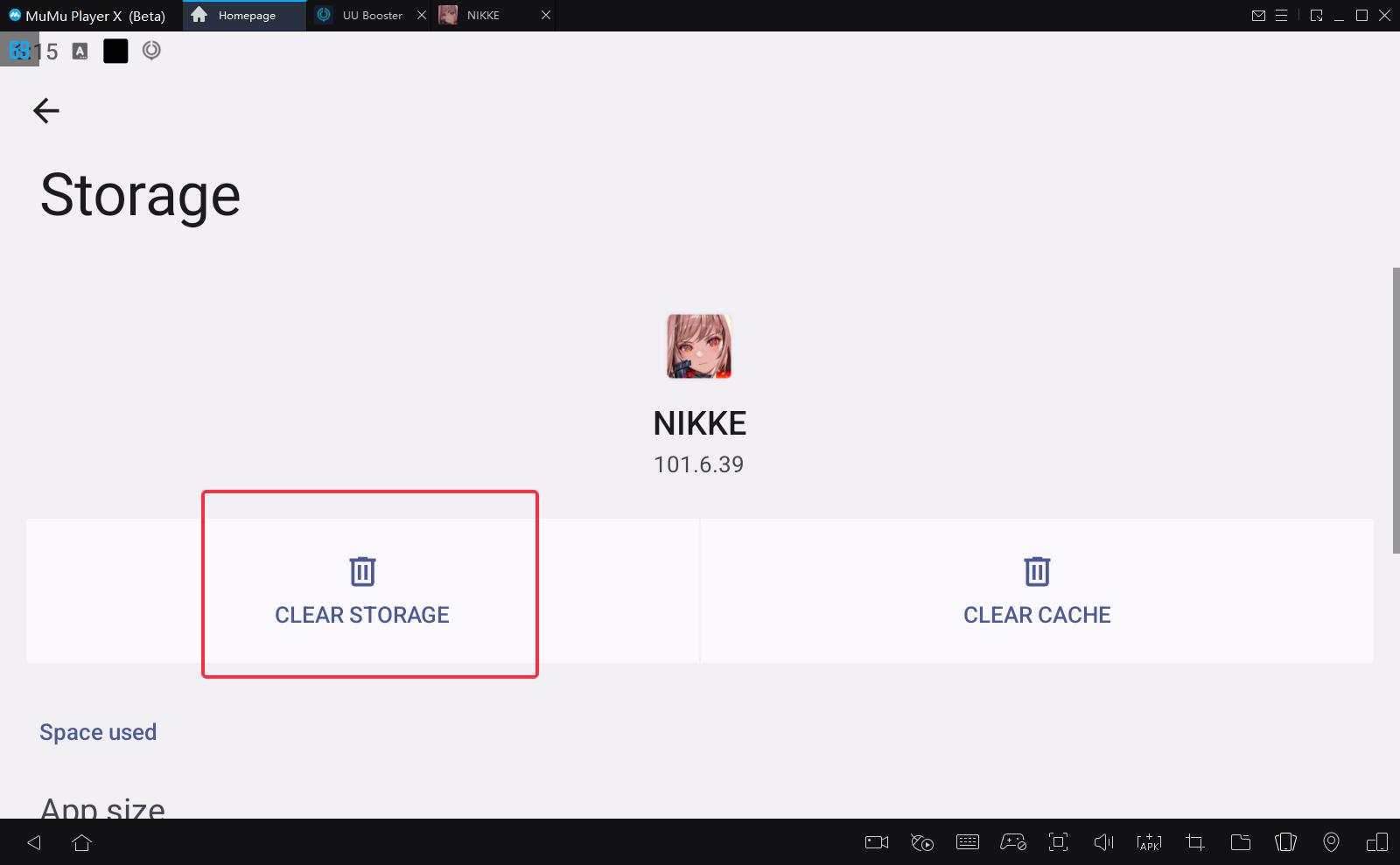 Account binding
If the guest account draws a favorite character, you can click the menu on the upper right of the screen, enter the account option, and choose any method to bind the account.
Game settings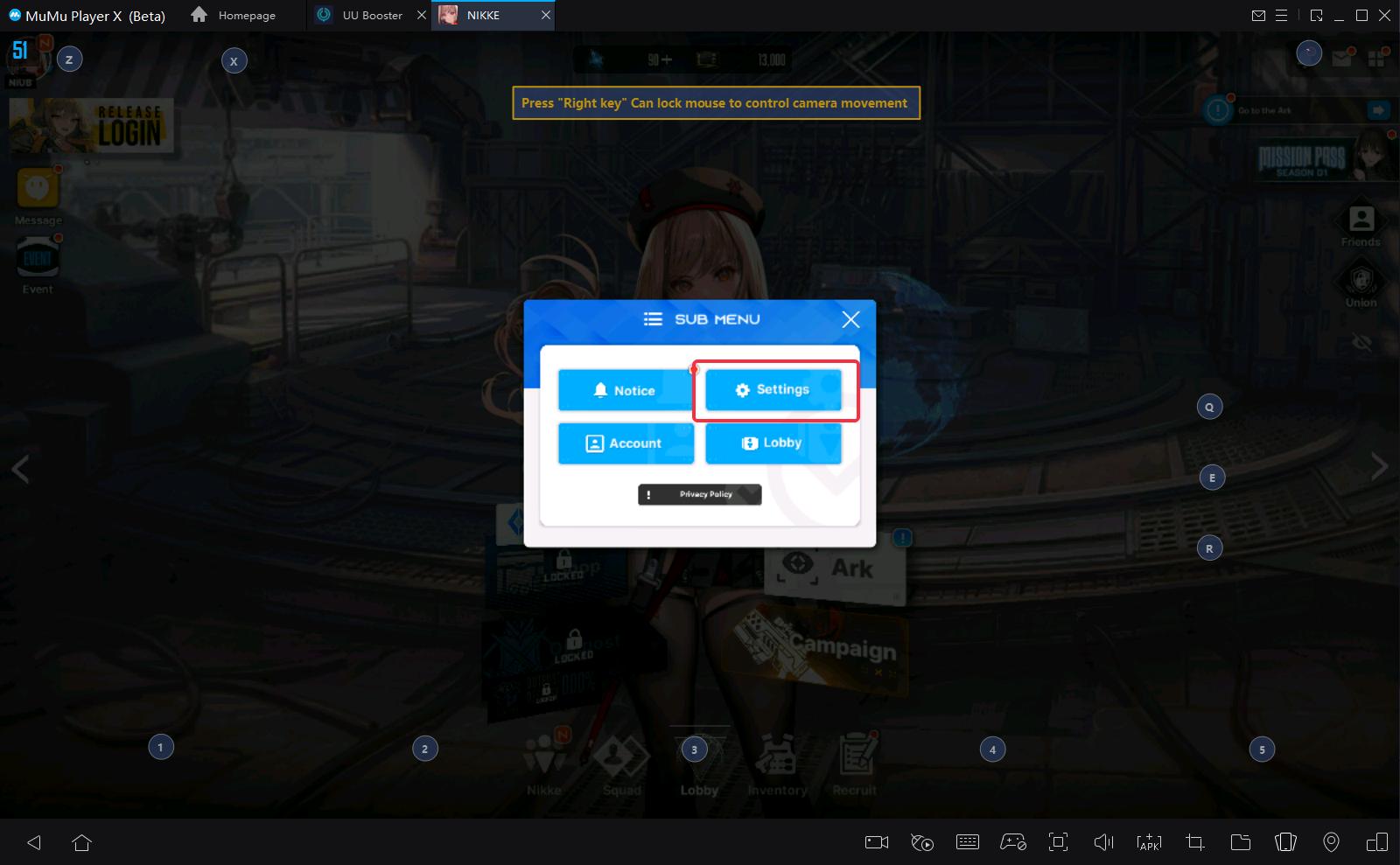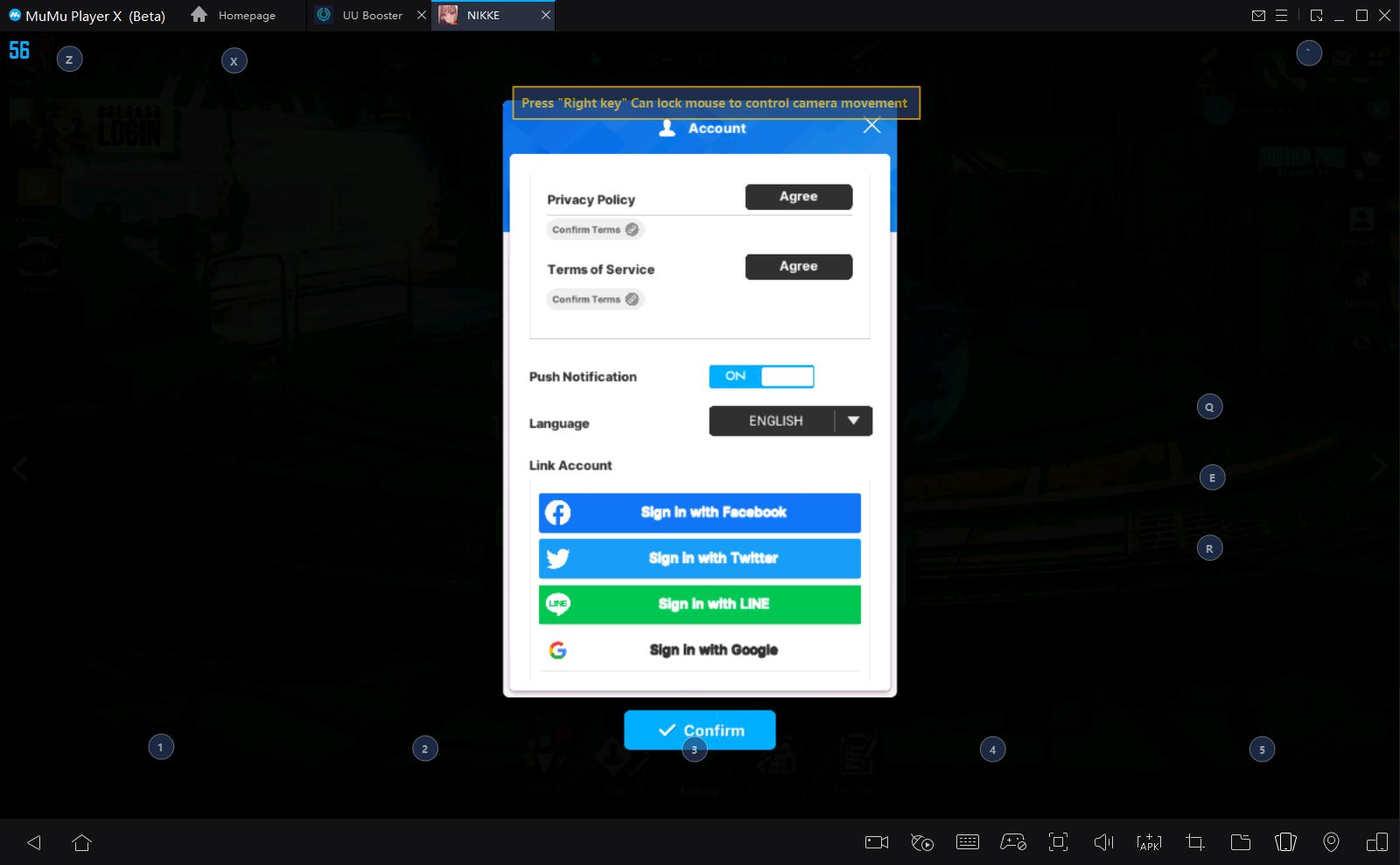 Game setting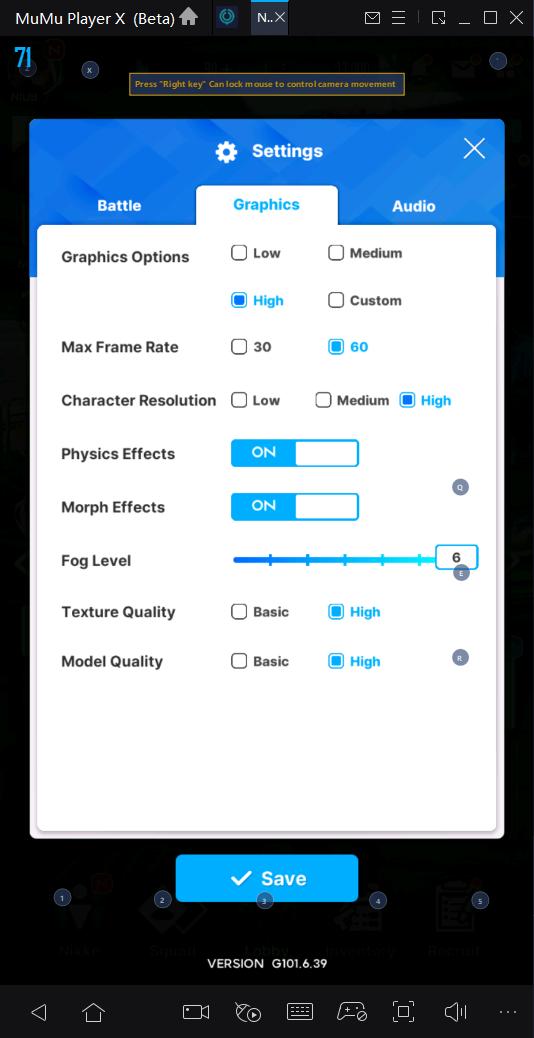 Simulator setting
ꔷ Horizontal screen settings
After starting the game, click More at the bottom right of the emulator - Rotate screen, a prompt window will pop up, click Continue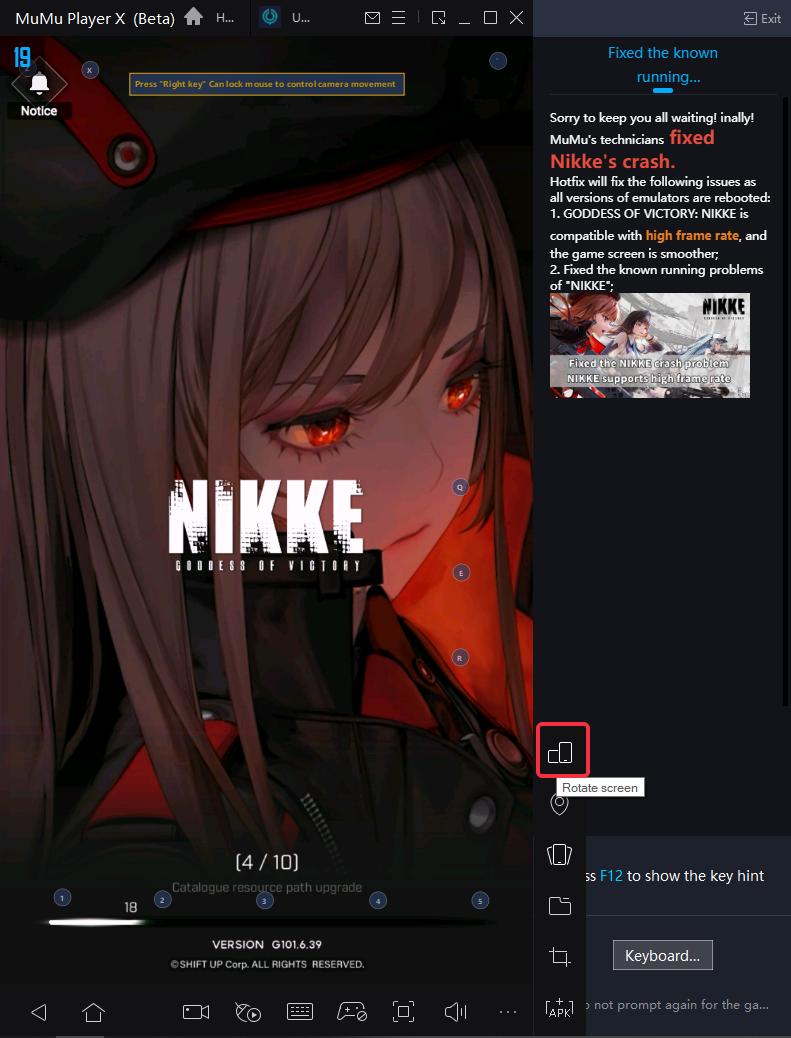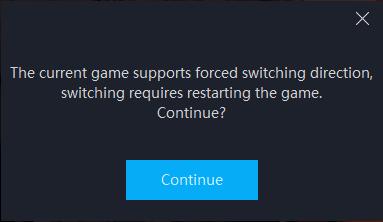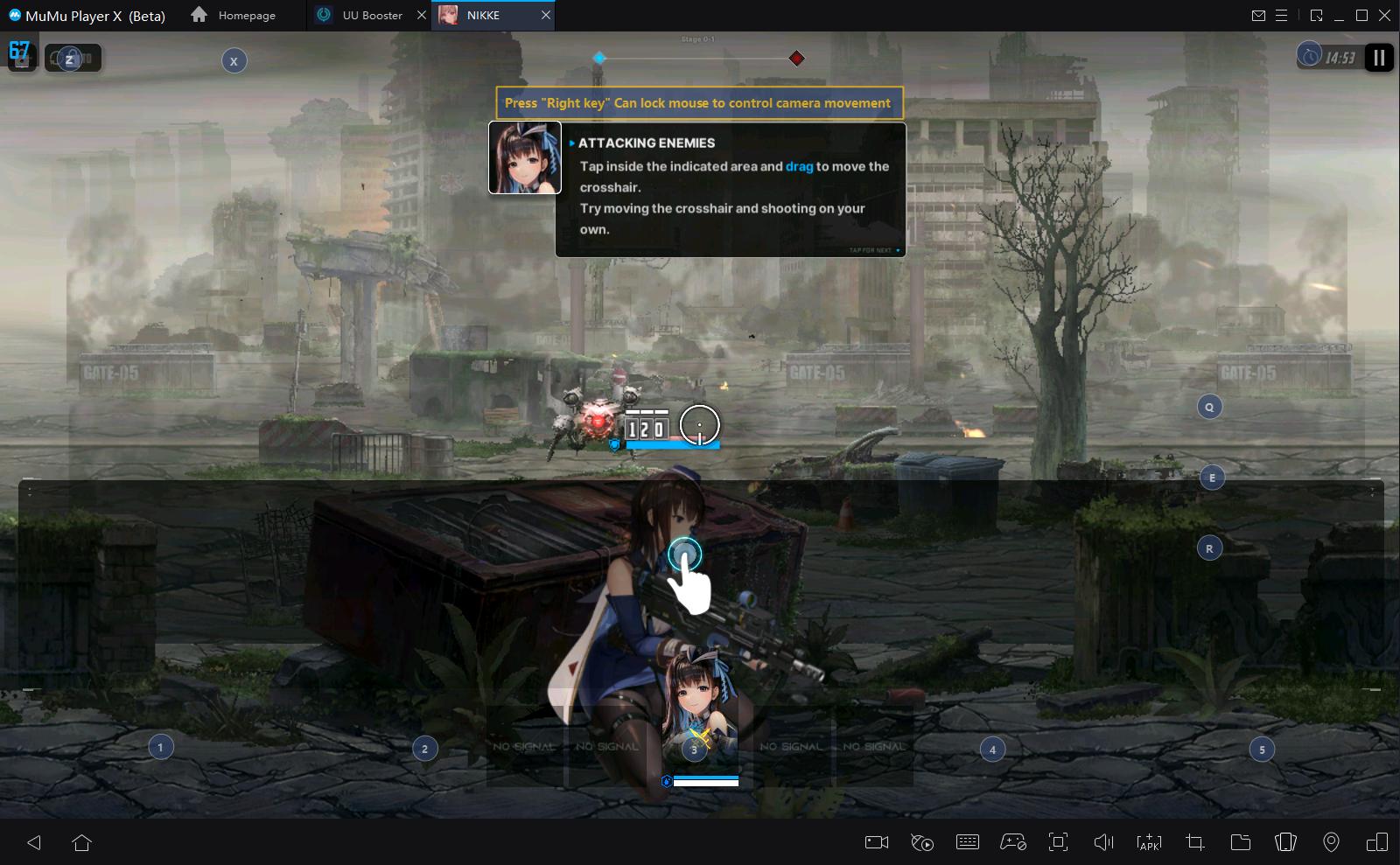 Network error
If there is a network connection error, it is recommended to download the UU booster.
1. Enter UU booster in Google Play and download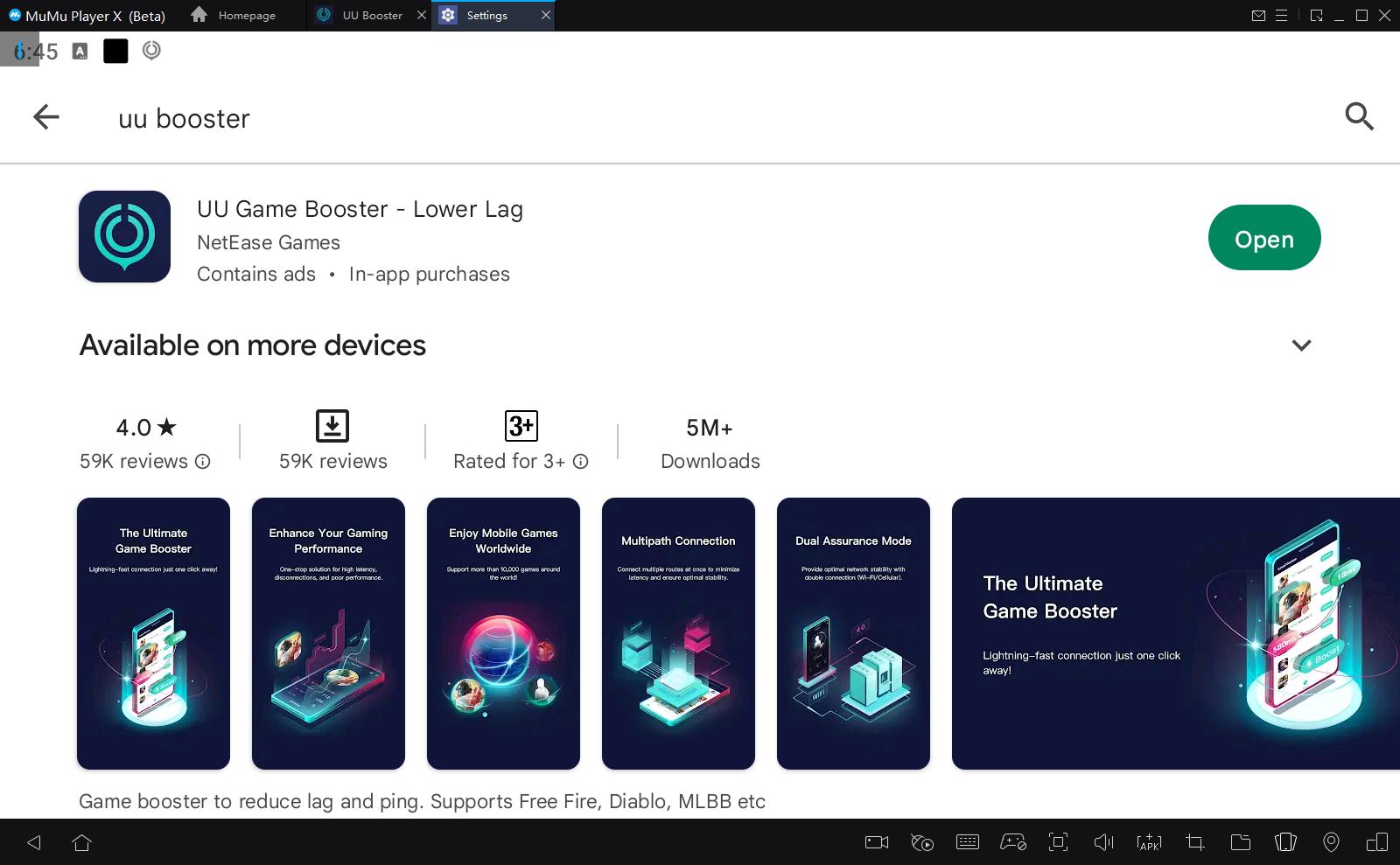 2. Start the UU booster and select GODDESS OF VICTORY: NIKKE to accelerate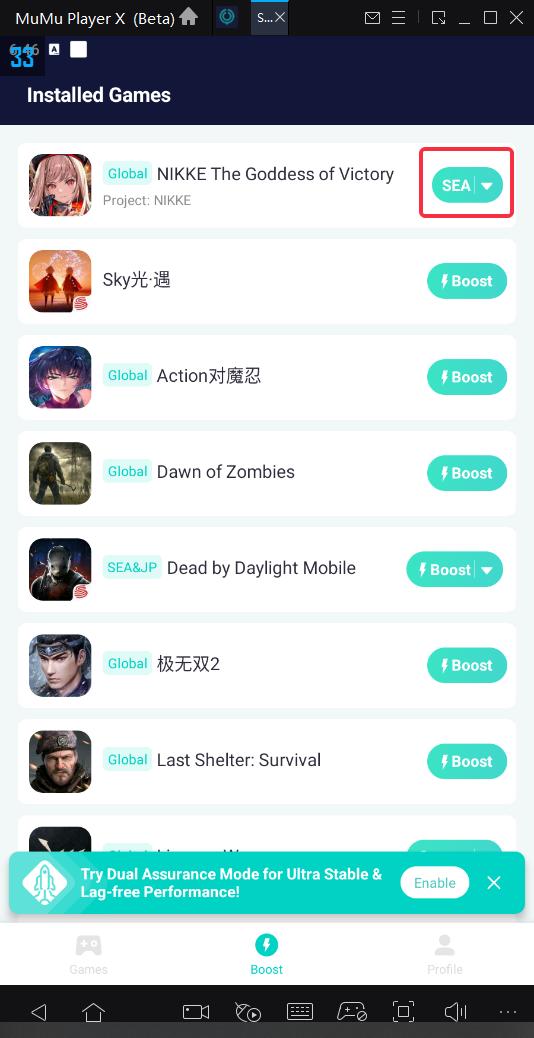 3. Restart GODDESS OF VICTORY: NIKKE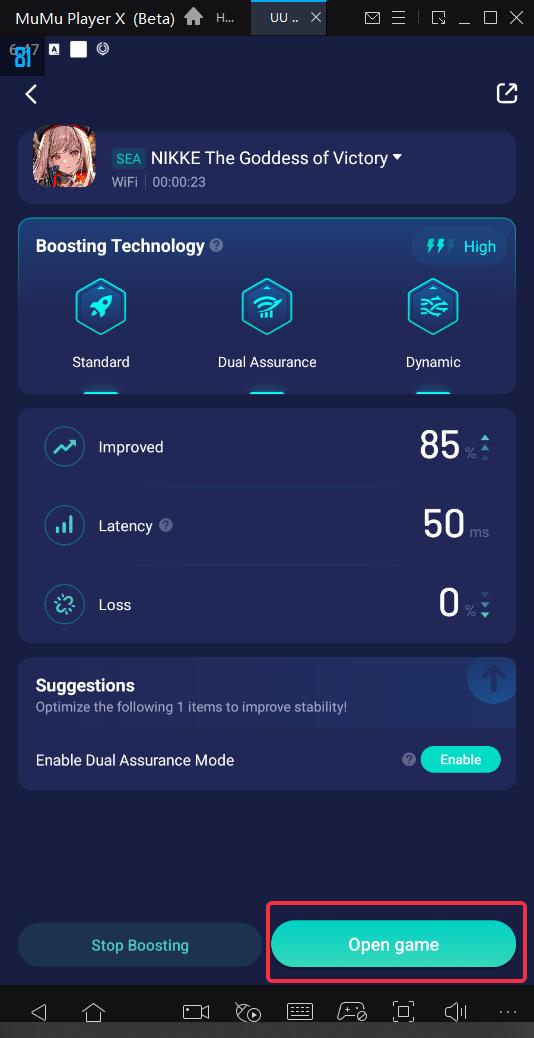 If you encounter any problems during the game or using the emulator, you can contact our official Facebook page or join our Discord for feedback.