The racing game Ace Racer was created by NetEase Gaming. Many cars are offered by several manufacturers. In addition, Ace Racer is distinct from other racing games in that it does not allow team play for the purpose of winning races. This game has a variety of features, including various Tracks or Maps, different modes, and cars with Ultimate and their unique functions. Especially when it comes to various types of cars, this makes you feel like you want to keep playing and trying everything. You must upgrade the car in this situation because winning depends on it, which costs resources. The guide for farming resources in Ace Racer is summarized in this guide.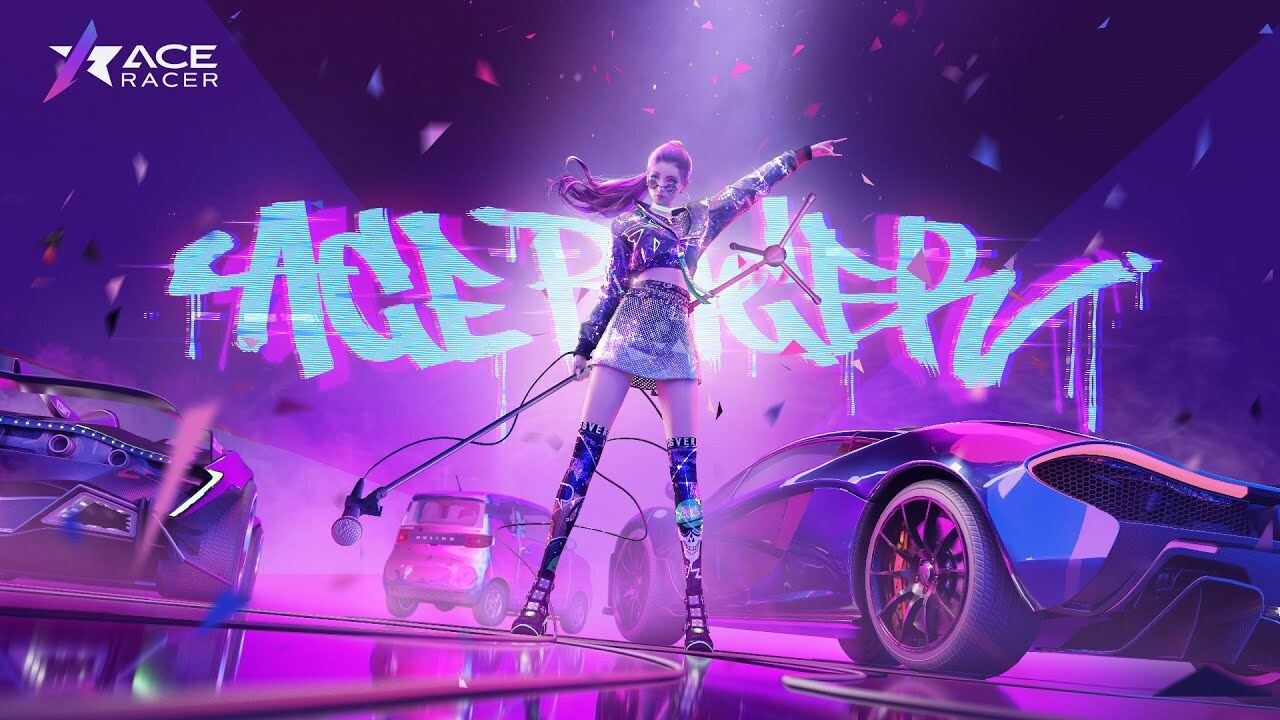 How to farm Resources in Ace Racer
Ace Racer has access to a variety of resources, including Gift Cards, which can be used to purchase Speedfest Supply Chests, Gold, which can be used to pay for vehicle upgrades or modifications, Tokens, which can be used to exchange gold for gift cards or other products, and components and the like. Here are some recommendations regarding how to obtain farming resources.
1. Participate in Rookie Program
This Rookie program is an event that you can participate in when you simply start playing the Ace Racer game. There are 2 types accessible, the first is 7-Day Supply, where you need to log in consecutively for 7 days to obtain some prizes. The second one is then super interesting because there are plenty of materials available for collection, but in order to receive the prizes, you must finish the task. Don't worry; this developer's missions are simple tasks like finishing practice, making friends, updating your profile, and others.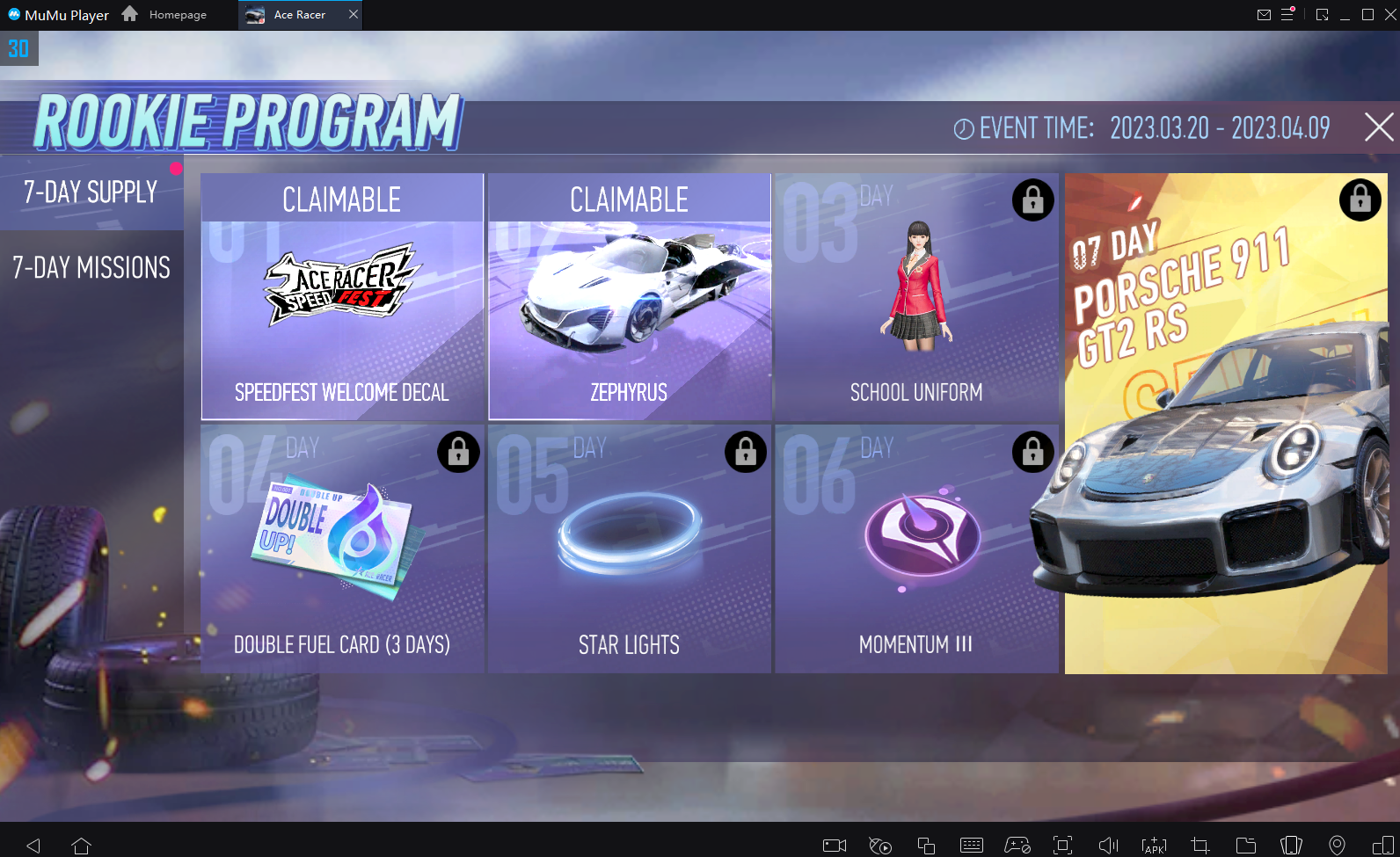 2. Achieve the Career Goal In Your Handbook
Each car in this manual has a particular career objective. Players must use the car to achieve a particular record time in both practice and competitive races in order to complete some career objectives. Continually adjusting this objective in accordance with player ability and previous challenge results. You can earn several awards and resources, such auto parts, ECUs, gift cards, and golds, as you complete these career goals or missions. We advise concentrating on one car that you want to use first; if the goals you reach become more challenging, switch cars.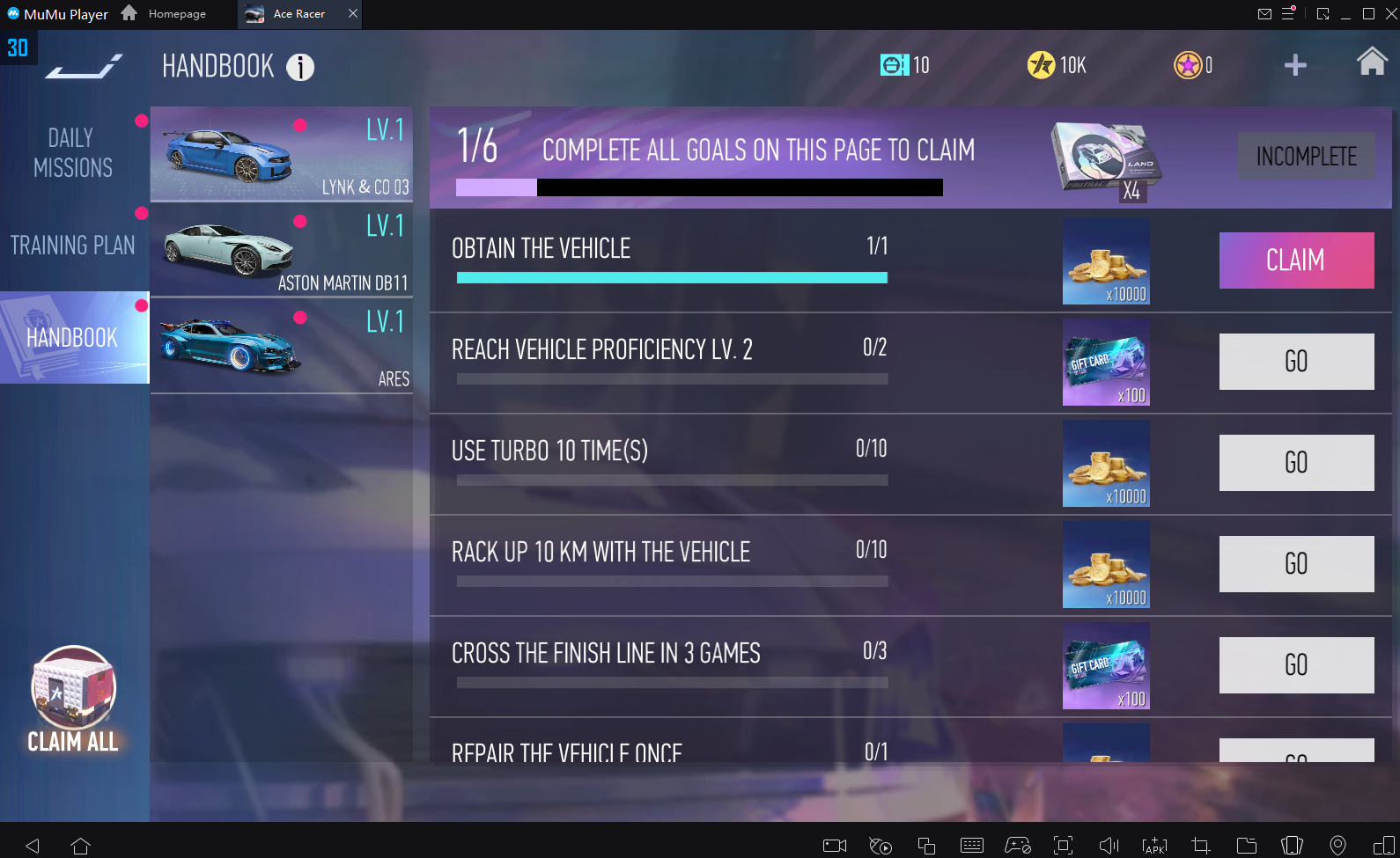 3. Play Different Modes of Race
You can race in multiple modes in addition to completing missions or other tasks because each of these modes typically offers different resources. Like the carrier mode, which awards golds upon successful completion of a stage and some resources from specific total stars. There is also the license exam, which results in Gift Cards and other things. To locate the best vehicles, see the Ace Racer Tier List.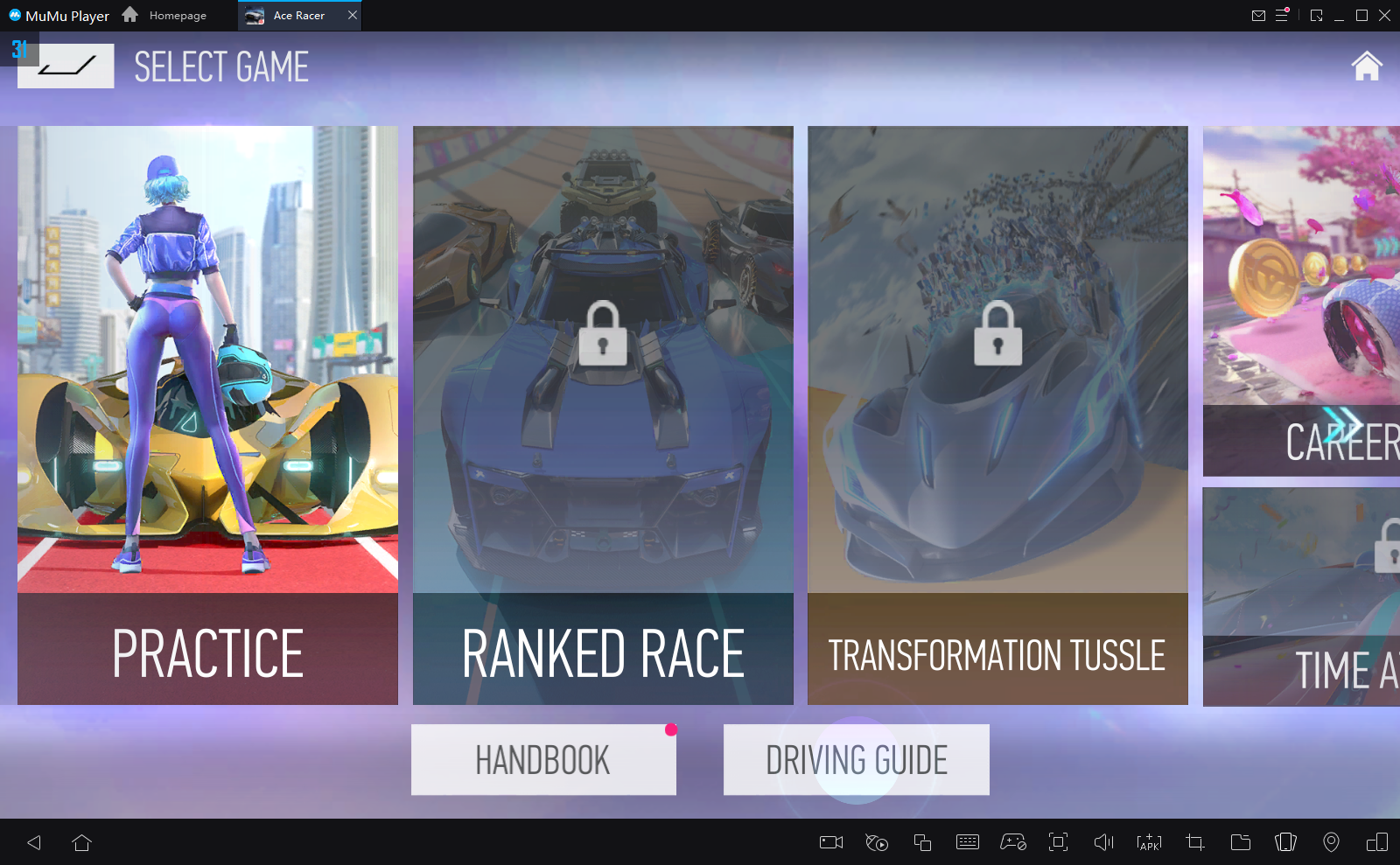 4. Receive the Reward Email in the Mailbox
Keep in mind to always check your email because, usually, developers will send you rewards that you may redeem. This is especially true if you are participating in the CBT (Closed Beta Test), during which time you will receive lots of emails containing resources.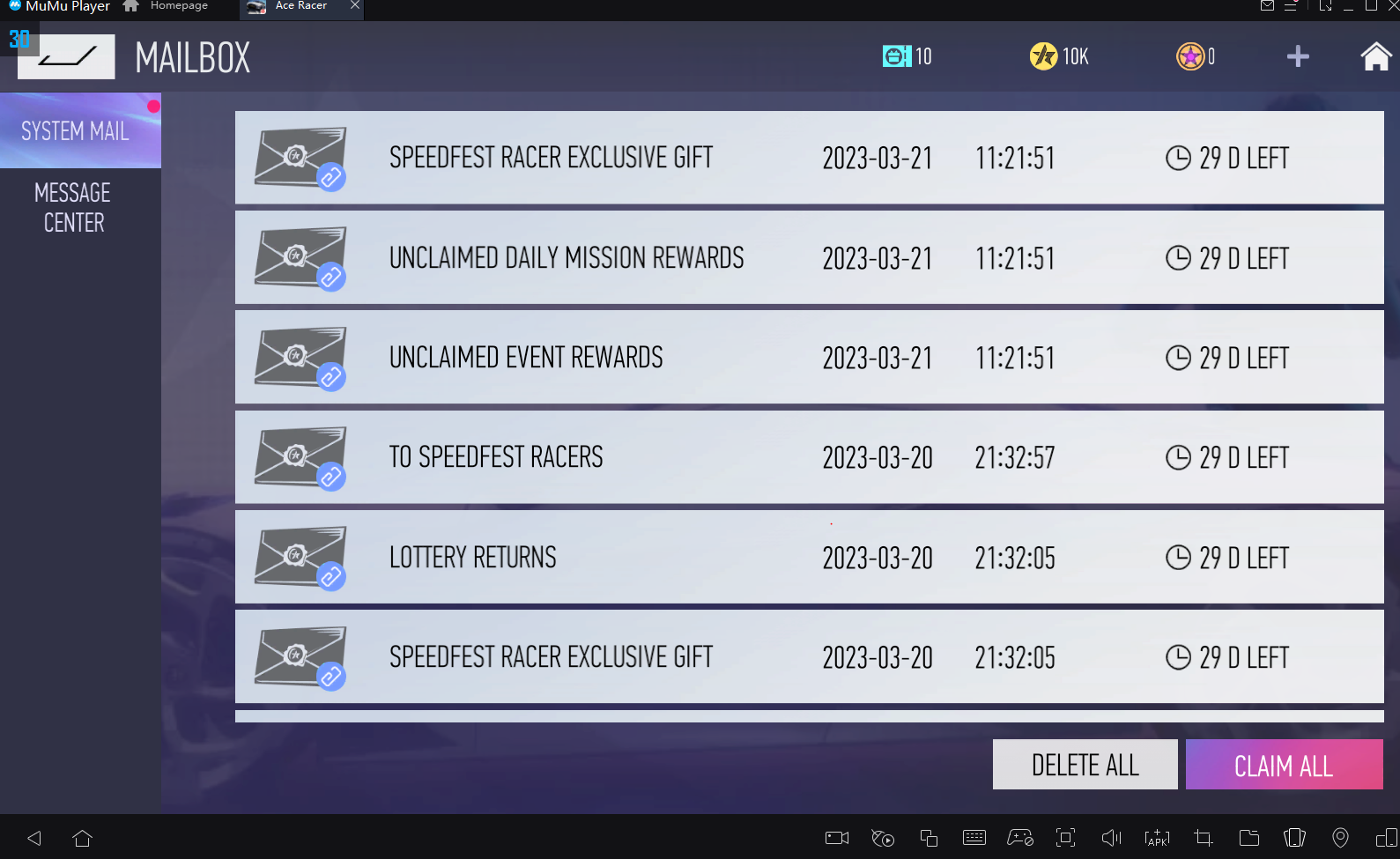 5. Attend Various In-Game Events
The same as other online games, Ace Racer offers a variety of events you can take part in, including Genki Monday, Journey in Pink, Questionnaire, Grand Opening, Shop Rebate, Catalyst Rebate, Supercar Rewards, Pro Race Challenge, and Driver Interaction. We only recommend a few number of the varied events, such as the Pro Racer Challenge, where you are simply required to raise your skill level.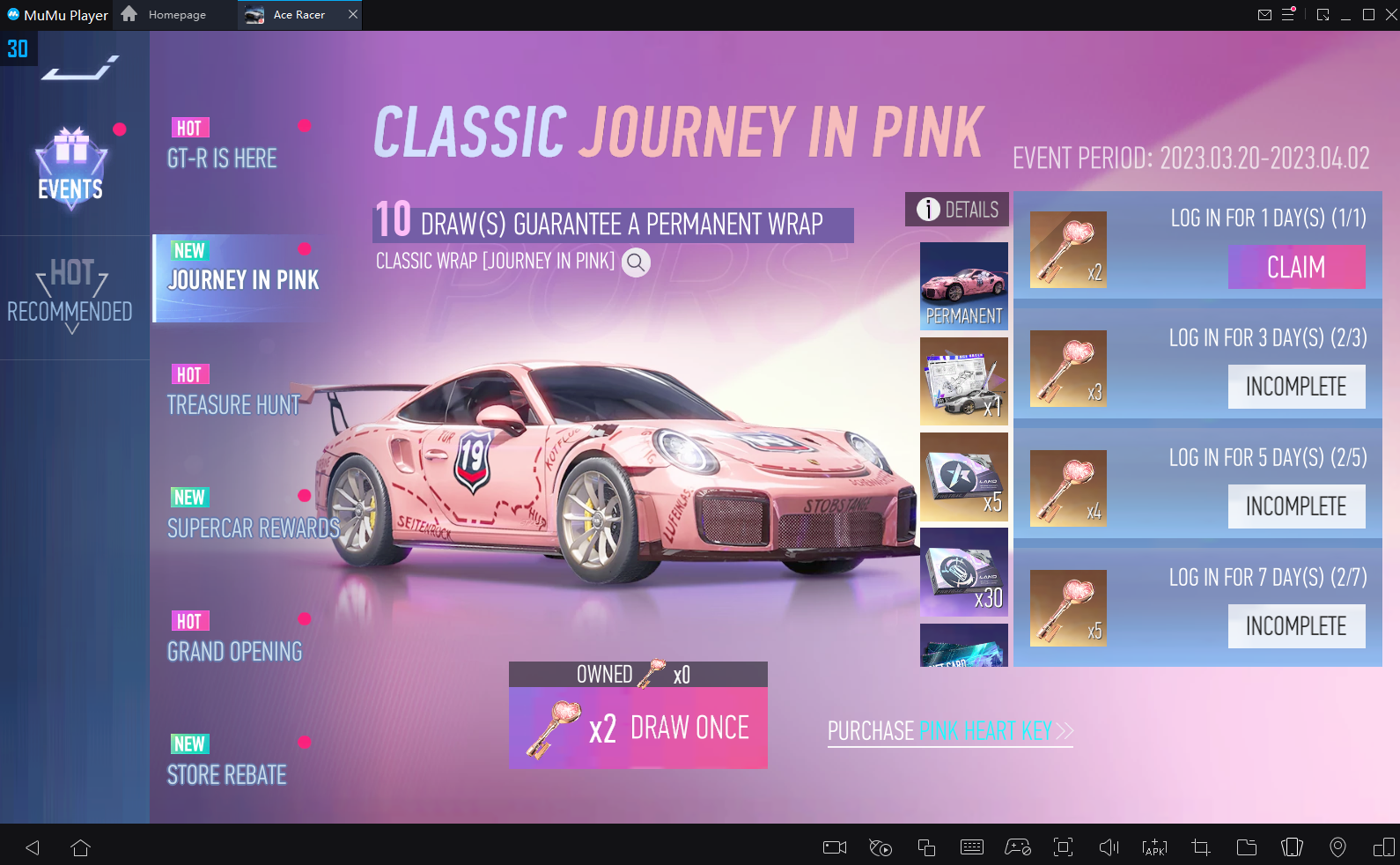 In addition, there is Journey in Pink where you may earn the keys by simply logging in, using the keys to draw rewards, and, with some luck, receiving a permanent wrap. The final one is the Grand Opening; if there is still one at your event, you must attend it because it offers a lot of resources like Gift Cards, Gold, and Universal Components.
Final Comments
You must have the materials and resources to be able to improve the car in Ace Racer so that it always wins the race. Ace Racer is a racing game that requires a fast car from the upgrading.