Blizzard Entertainment has announced that players in Southeast Asia will be able to join the fight against the Burning Hells in Diablo Immortal beginning June 23. (APAC Time). Diablo Immortal will be available on iOS and Android in Hong Kong, Indonesia, Macao, Malaysia, the Philippines, Singapore, Taiwan, and Thailand. The Southeast Asian debut comes after the global launch on June 3rd (APAC time). Thanks to the separate launch times, Blizzard was able to improve the player experience by setting up unique game servers for each location.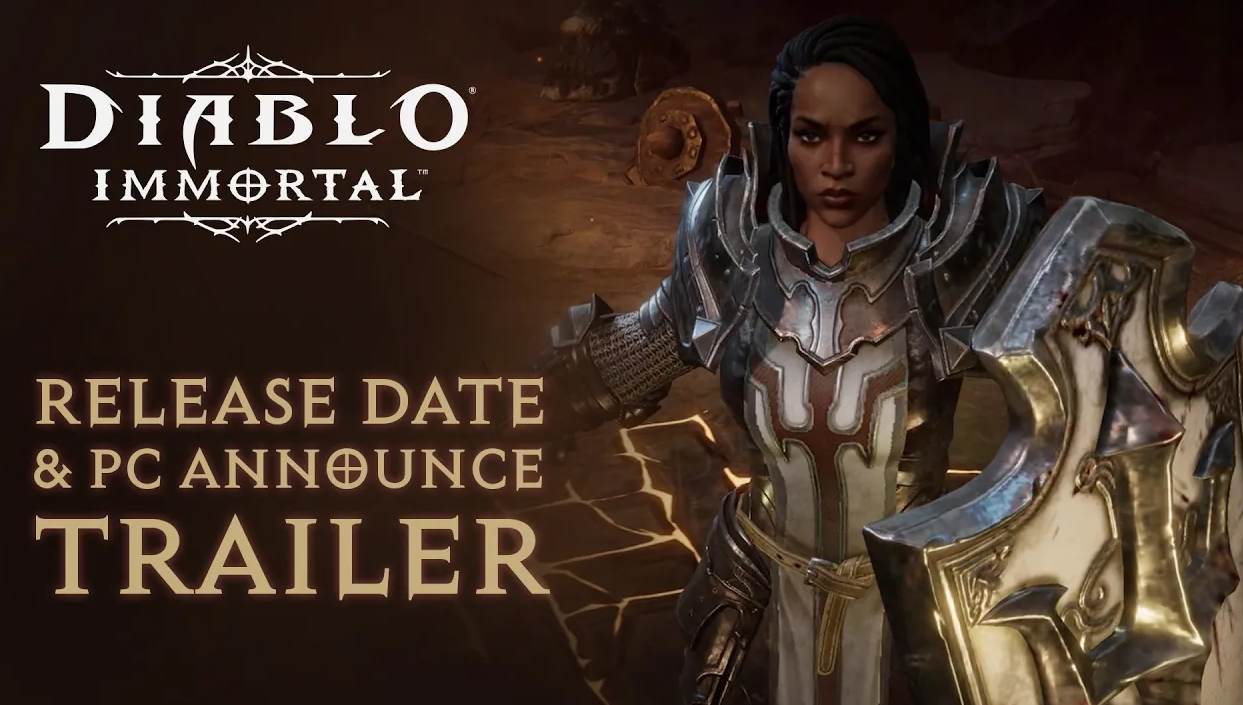 In a fresh plot, team up with new and familiar Diablo Immortal characters.
Players will choose one of six Diablo classes – Barbarian, Crusader, Demon Hunter, Monk, Necromancer, or Wizard – and embark on an adventure across eight distinct zones and the magnificent capital of Westmarch, with the fate of Sanctuary in their hands.
They'll team up with new and familiar Diablo characters, including the franchise's patriarch Deckard Cain, on an epic quest to track down the shattered pieces of the corrupted Worldstone before the forces of the Burning Hells can gather them for their own sinister plans in an epic all-new story set between the events of Diablo II and Diablo III.
System requirements for Diablo Immortal
iOS
Hardware: iPhone 6S and newer
Operating system: iOS 11 and later
Android
Operating System: Android 5.0 and higher
Processor: Snapdragon 660 / Exynos 9611 and higher
Video: Adreno 512 / Mali-G72 MP3 and higher
Memory: 2GB RAM and higher
Diablo Immortal brings a massively social experience for the players
Diablo Immortal introduces an entirely new MMOARPG social experience to the series. Players will explore Sanctuary with others, form Warbands with up to eight people to take on group challenges like the Helliquary raid monsters, and join Clans with up to 150 pals to win tough Clan Achievements.
A robust faction-based PvP system is also included in the game. Players can band together in the Cycle of Strife to battle in an ongoing conflict in which the server's top player earns the Eternal Crown and becomes the Immortals' leader. This forces them to maintain their dominance in a variety of forms, including vicious 1v30 battles.
Diablo Immortal will be a free-to-play game with optional in-game purchases, guaranteeing that the primary gameplay remains free. Diablo Immortal, developed by Blizzard Entertainment and NetEase, will be available on iOS and Android via Battle.net upon launch.
This is only the beginning, as new zones, dungeons, and character classes will be provided to players on a regular basis for free in the coming years. Pre-registration for Diablo Immortal has already started on iOS.