Story-based hero RPGs have dominated the gaming industry for a long time now. This genre keeps getting better with time as we see better graphics and combat mechanics enhance the overall gaming experience to keep users glued to the games. Another new addition to this category is Dark Arena Wonder Heroes, developed by Minerva Games. Dark Arena: Wonder Heroes is now officially available for pre-registration on both the Android and iOS platforms.

Developers at Minerva Games claim that their new title Dark Arena: Wonder Heroes is a futuristic RPG game that has a combination of next-generation design, hyper-realistic graphics, and state-of-the-art GPU Particle effect and PBR rendering technology to deliver high-definition artworks.


The game boasts to have the best quality 3D modeling to date with which they have developed their wonder heroes. Players will get login rewards continuously for the first seven days and they will also earn 500 free summons to help them move forward in the game.

Dark Arena: Wonder Heroes also features a range of modes for players to play including the Dungeon Exploration mode, Magic Bean Tree mode, and the Multiplayer Boss mode for players to challenge the main boss. Players can go head to head against powerful bosses to win legendary artifacts and get a taste of dark fantasy fairy tales. Players can explore the game without boundaries via these modes to enhance their overall gaming experience.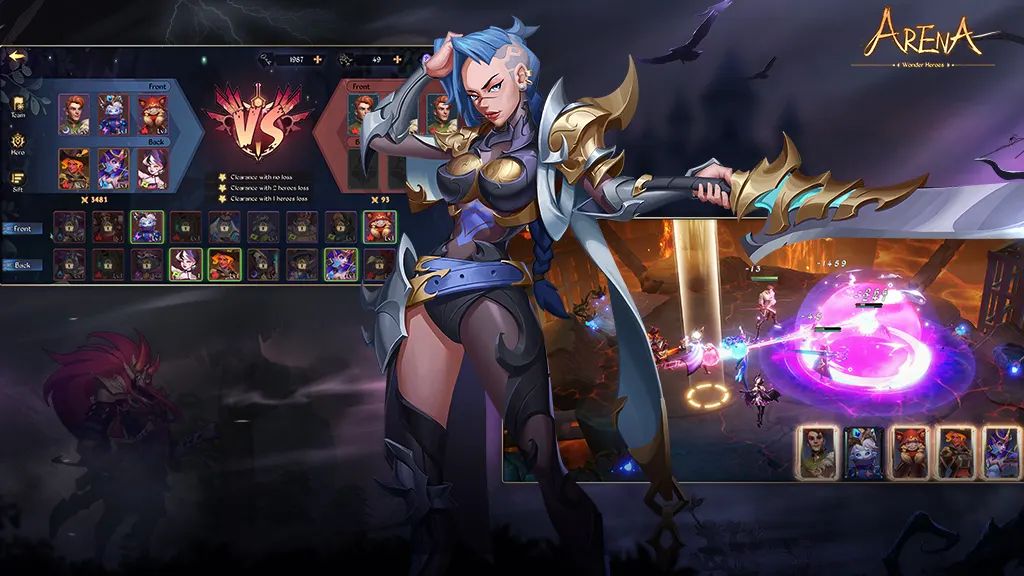 Apart from the exciting game modes, the game also has extremely well-crafted combat skills for players which they can strategically use to defeat opponents and make progress in the game. Players can also completely customize their characters to suit their style.

In addition to all of this, the game has familiar heroes like Rapunzel, Alice, The Match Girl, Little Mermaid, and Little Red Riding Hood who all have a very unique background story that players can explore through mini-games. Interested players can visit the game's official website for more information and pre-register for the same on Android with the iOS pre-registration coming soon.