To celebrate its half-year anniversary, the global version of the Blue Archive mobile game is celebrating with an event titled Bunny Chasers on Board on May 3, 2022. Pre-registration is currently open, and players will receive 1,200 pyroxenes (in-game premium currency) as a gift for doing so.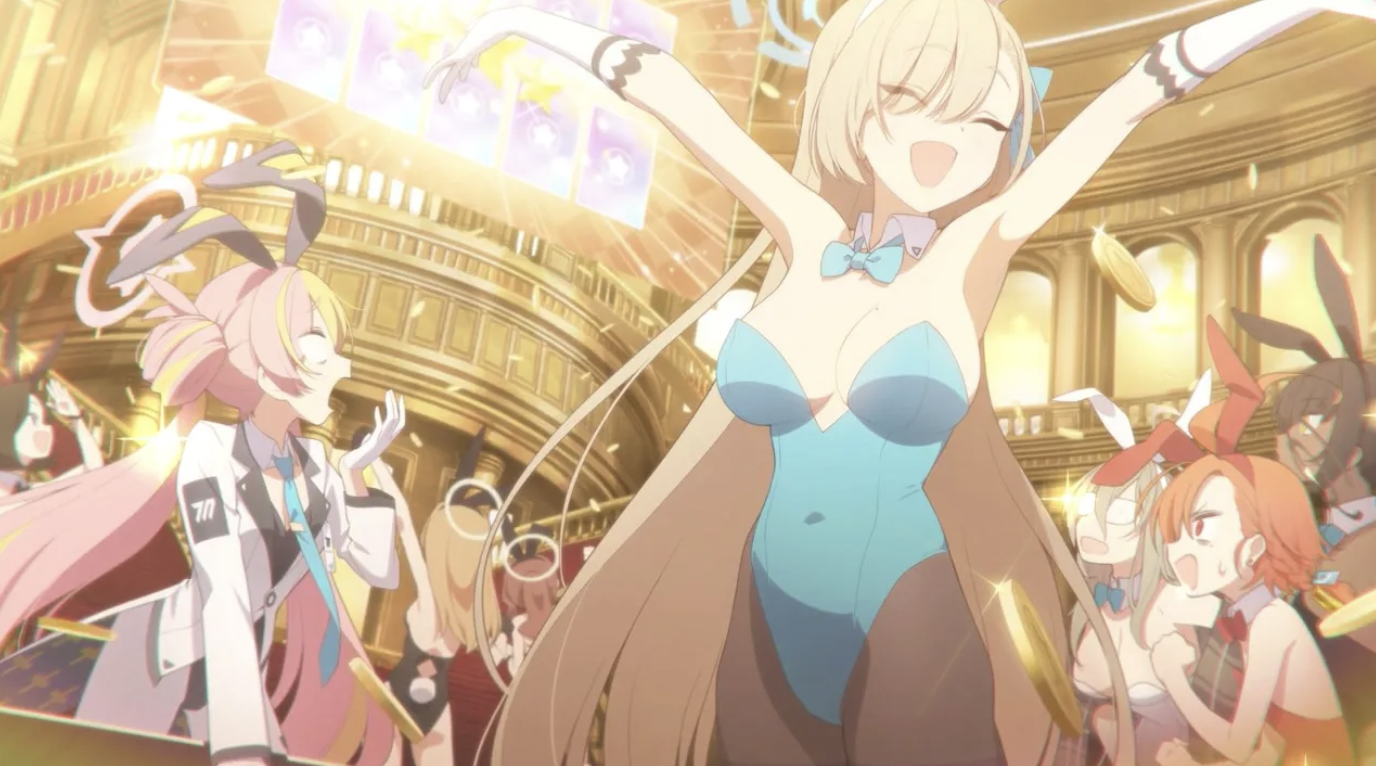 The Bunny Chasers on Board event sees Karin, Neru, Asuna, and Akane pursuing the "Millenium's resident troublemaker" White Rabbit. Their chase leads them to another academy's luxury cruise ship, where they put on bunny girl costumes as a disguise. There will be a new banner featuring 3-star★ Neru (Bunny), 3-star★ Karin (Bunny), 3-star Asuna (Bunny), 3-star Natsu, and Mari for a limited time.
Bunny Chasers on Board will include a new event story which will grant a new max level of 75, a 16th mission, an exclusive weapon, the Jack-o-Lantern cafe set furniture, new furniture interactions, and a scrimmage mode.
The event will also provide rewards like event currencies and pyroxenes through event stories, tasks, quest stages, and challenge stages. Growth materials can be procured from the card shop and event shop.
A May to July roadmap for Blue Archive was also revealed. The full details can be found on the game's official website. Players can expect to receive over 9,000 pyroxenes during the 0.5-year anniversary event.