Looking for a simulation game with diverse characters, intriguing backstories, and an exhilarating storyline full of action, romance, and mystery? Look no further than Bloodlust Rebellion: Otome, developed by Genius Inc. This game will keep you engaged as you make choices that impact the outcome and ending of the game.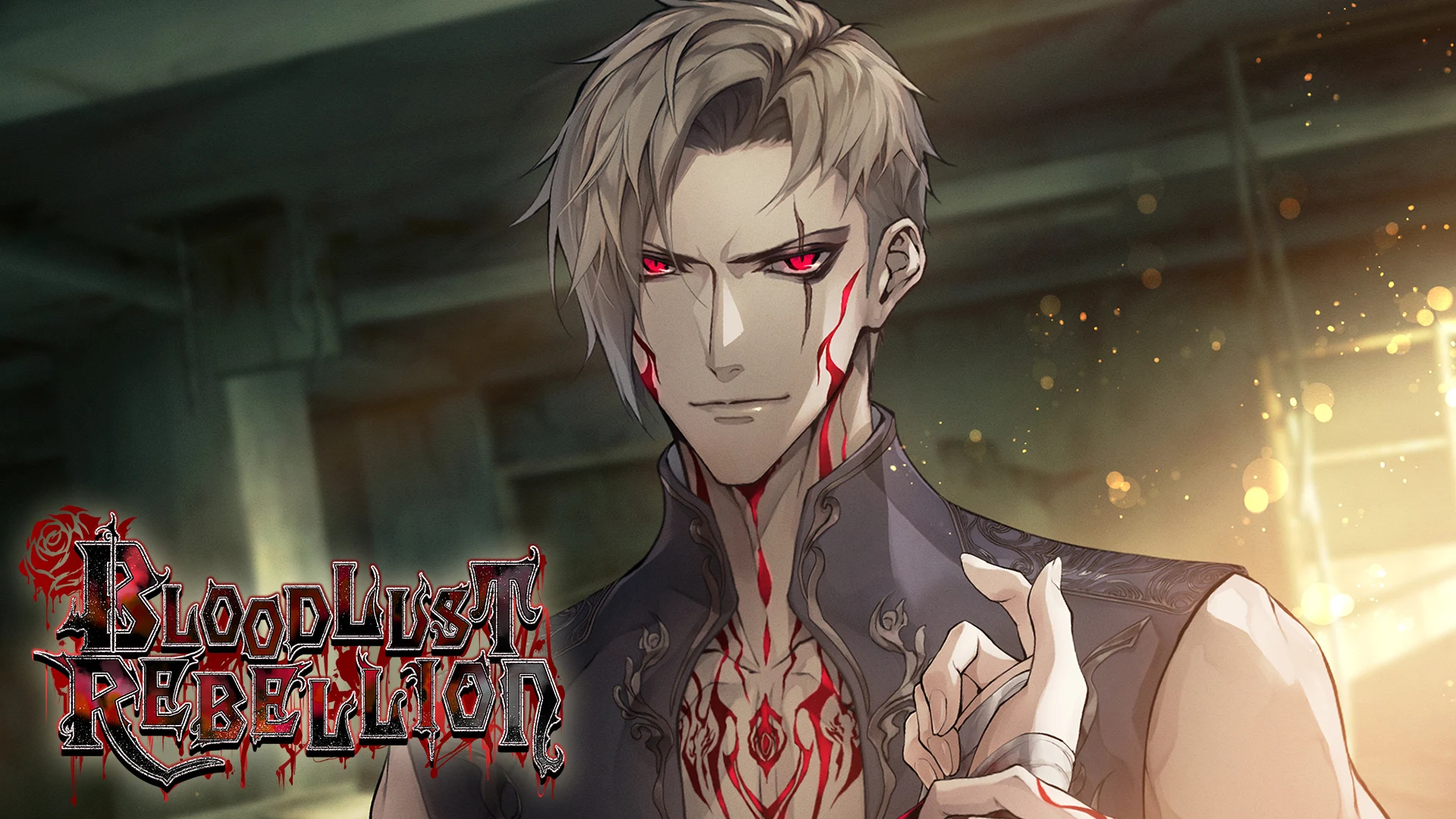 To enjoy the best audio-visual performance, we recommend playing Bloodlust Rebellion: Otome on PC with MuMu Player!
Introduction
In Bloodlust Rebellion: Otome, you'll have the opportunity to interact with various characters and uncover special scenes and events that shed light on their relationship with you. To fully enjoy the game, it's important to know how to make the most of these features. That's where this guide comes in. We'll provide tips and tricks on how to play, including selecting a character that aligns with your personality and preferences, making mindful choices, collecting gems and tickets to access premium content, and more.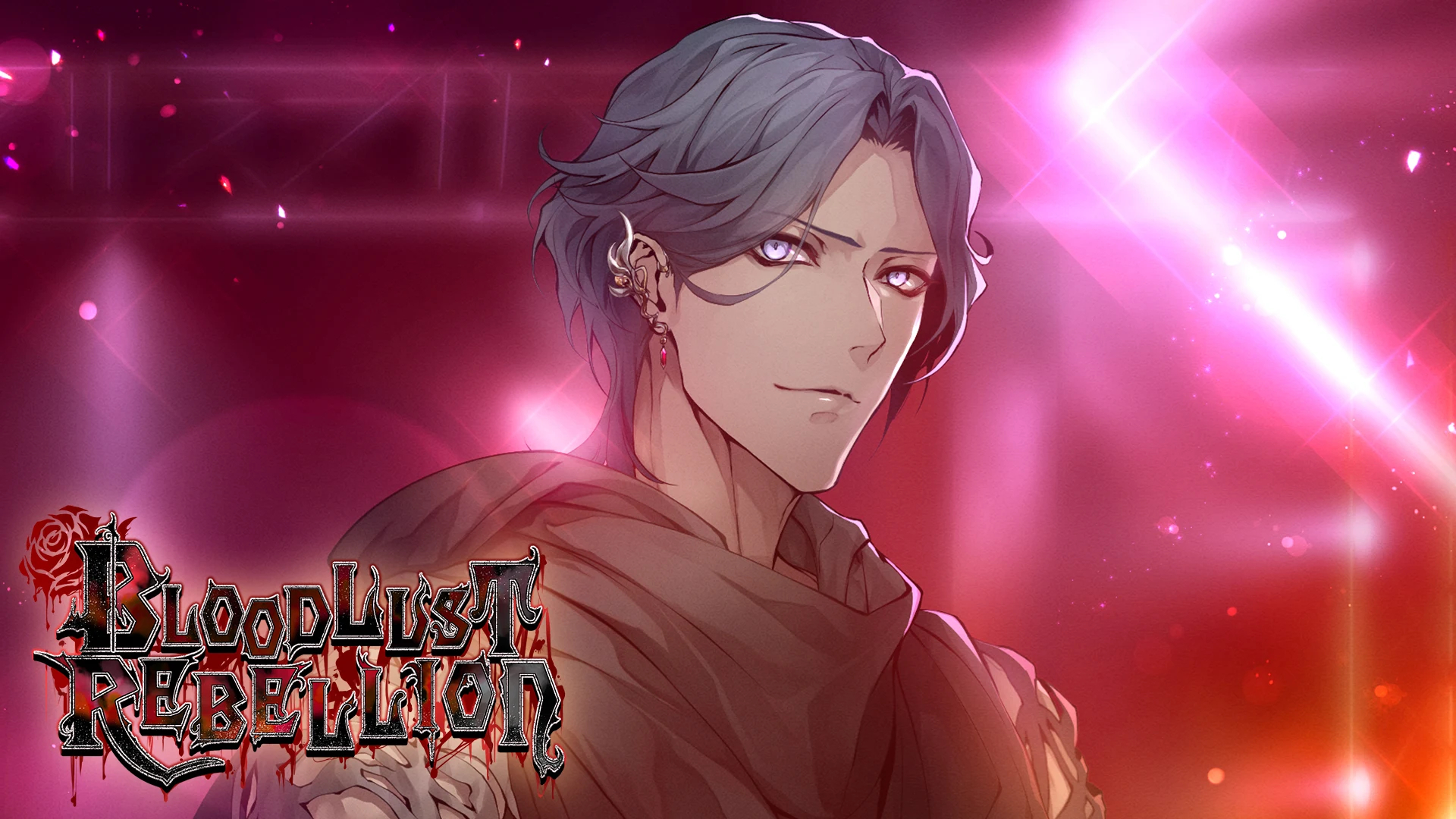 Choosing Your Love
Bloodlust Rebellion: Otome allows you to choose a character based on their appearance, personality, backstory, and relationship with the Vampire King. Each character has their own unique route, resulting in a different story depending on your choice. This includes various events, scenes, choices, and endings. You can replay the game with different characters to explore alternate outcomes.
King Xavier
Choosing King Xavier means playing as his human lover who is tangled in a web of deceit and intrigue. You must navigate his conflicting loyalties, his fascination with you, and opposition from both enemies and allies.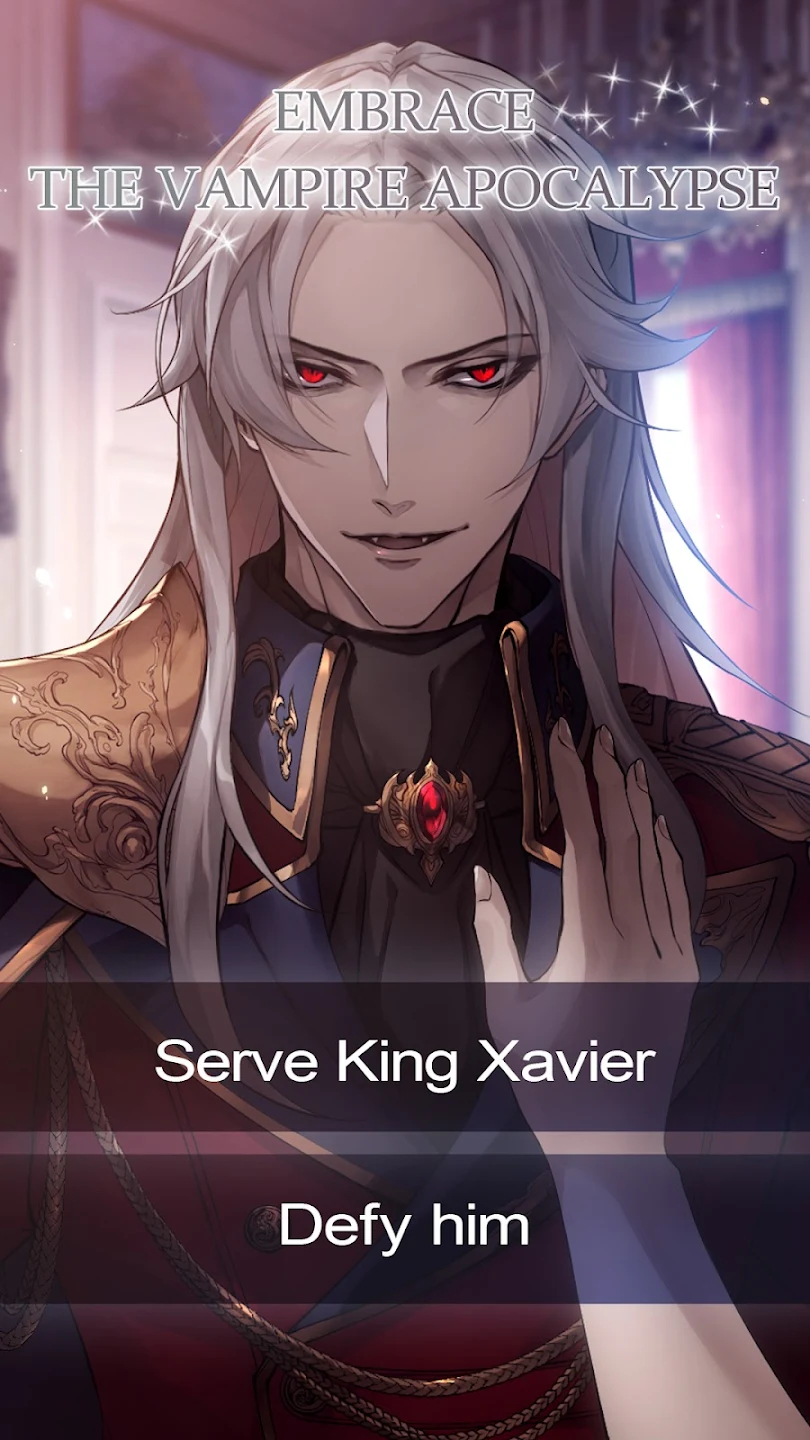 Moreover, you must confront the threat of The Nexus, a mind-control device that can manipulate anyone's will. Your decisions will determine whether you aid Xavier in defeating The Nexus and ushering in a new era of harmony and coexistence, or succumb to its power and betray him.
Elric
If you select Elric, you will assume the role of a rebel who teams up with the Vampire Sentinel of the Red Elite. To succeed, you must overcome his distant and detached persona and kindle a forbidden bond with him. Additionally, you'll need to question his devotion to King Xavier and his aspirations for the future. Your decisions will determine whether you can convince Elric to support your mission and betray his ruler or if he'll remain loyal to his responsibility and reject you.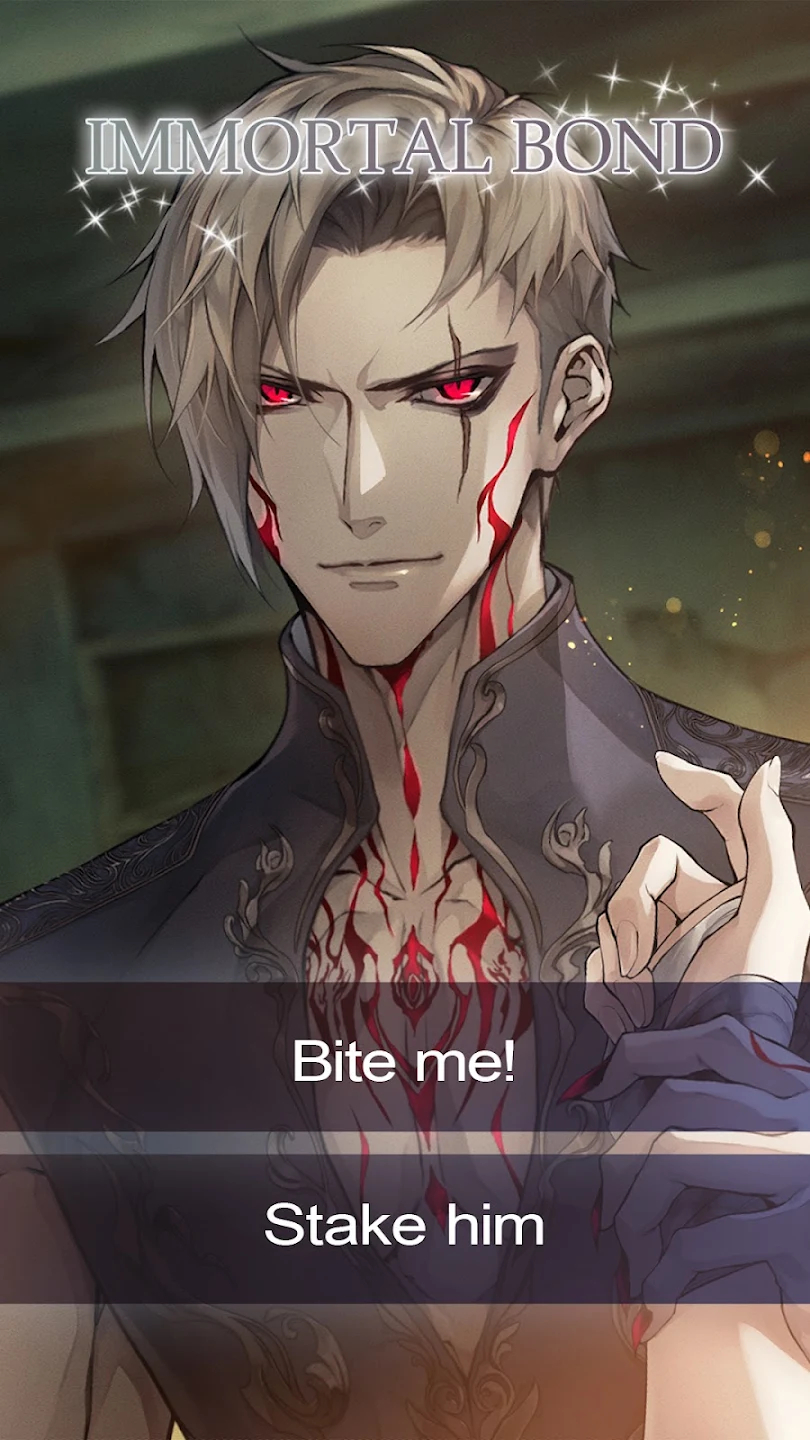 Thorne
By choosing Thorne, you will take on the role of his childhood friend and fellow warrior in the rebellion. However, you'll also need to navigate his protective and possessive tendencies, as well as his concealed dhampir identity.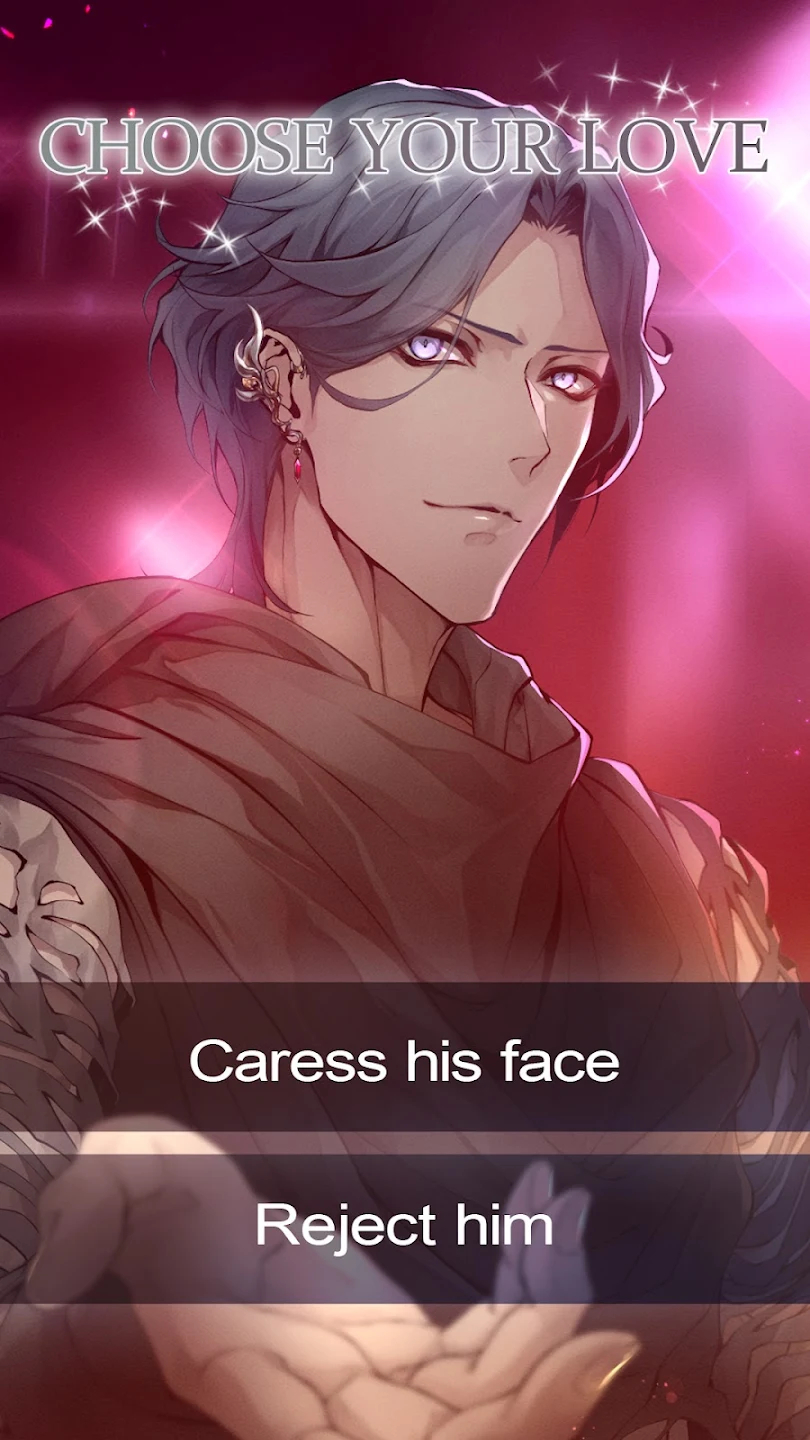 As you join the rebellion, you'll face various dangers and the fury of the Red Elite. Your fate, and that of Thorne, depends on the choices you make. You may emerge from the revolt unharmed and develop a stronger bond with Thorne, or you may become a target of his adversaries and rivals.
Gideon
If you select Gideon, you will assume the role of his protégé and trusted partner in the resistance. You will need to navigate his calculated and strategic leadership, as well as his mixed feelings for you. Moreover, you will be required to follow his strategies and commands to dethrone the Red Elite and reinstate liberty to humanity. The decisions you make will impact whether you can back Gideon's cause and earn his affection, or whether you will object to his approach and forfeit his admiration.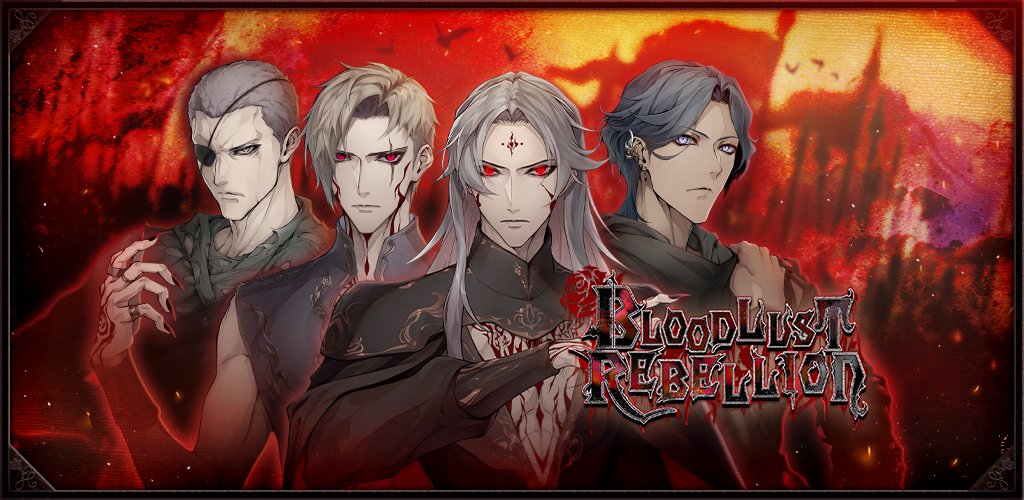 Answer Carefully
When playing Bloodlust Rebellion: Otome, it's important to be mindful of your actions and words, as they can impact the game's outcome and ending. Certain choices will also affect your relationships with the other characters and unlock unique scenes or events, enhancing your gaming experience. Below are some crucial turning points to consider, allowing you to choose the path that best fits your preferences.
King Xavier
In the game King Xavier, you will face a decision regarding whether or not to believe King Xavier's explanation of his past actions. Trusting him will allow you to develop a closer relationship and unlock a unique scene where he expresses his love for you with a passionate kiss.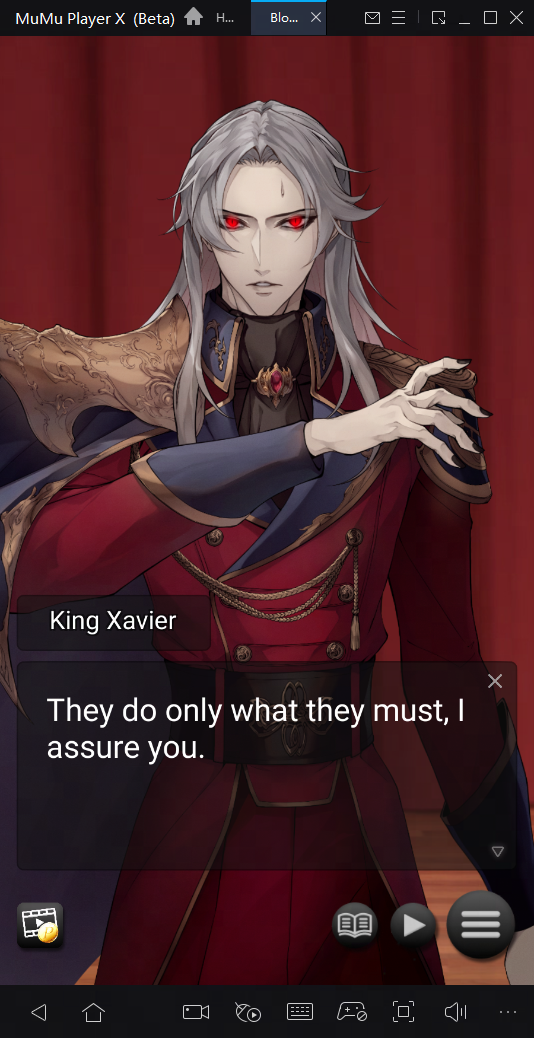 However, if you choose not to believe him, your affection for him will decrease, and you will miss out on this scene. Additionally, your decision will impact the game's ending. Trusting King Xavier will enable you to assist him in creating a new world order, while distrusting him will lead to his anger and your demise.
Elric
When playing as Elric, you'll have to decide whether to obey his orders to stay behind during a perilous mission or not. Following his orders will earn you respect, unlock a special scene, and result in a positive ending where he survives and joins your rebellion. Disobeying him will decrease your respect, cause you to miss the special scene, and lead to a negative ending where he dies, leaving you devastated.
Thorne
In Bloodlust Rebellion: Otome, if you choose Thorne as your love interest, you will need to decide whether to accept his marriage proposal. Accepting will deepen your relationship and lead to a cutscene where he gives you a beautiful ring and you make love. Declining could mean losing him as a potential romantic interest and missing out on a unique opportunity. Accepting leads to the ideal ending where you marry and live happily ever after, while rejecting results in the usual ending where you remain friends and continue fighting for the rebellion.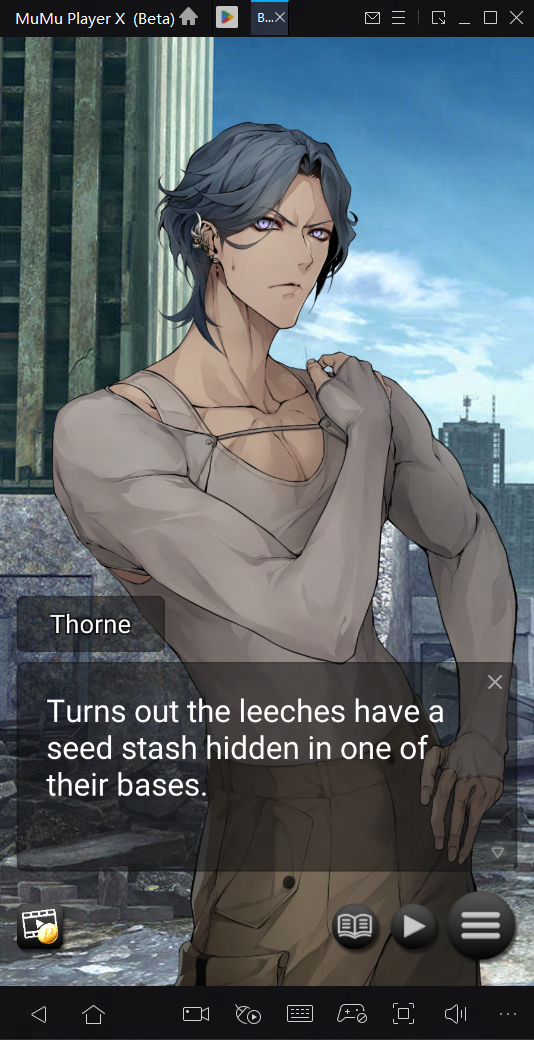 Gideon
In Bloodlust Rebellion: Otome, choosing Gideon as your love interest presents a decision to support or oppose his plan to overthrow the Red Elite. Supporting his plan increases loyalty and unlocks a special scene where he thanks and kisses you. Opposing his plan decreases loyalty and results in missing the special scene. The choice impacts the ending, with supporting leading to a true ending of Gideon succeeding and freeing humanity, and opposing leading to a false ending of Gideon failing and dying in your arms.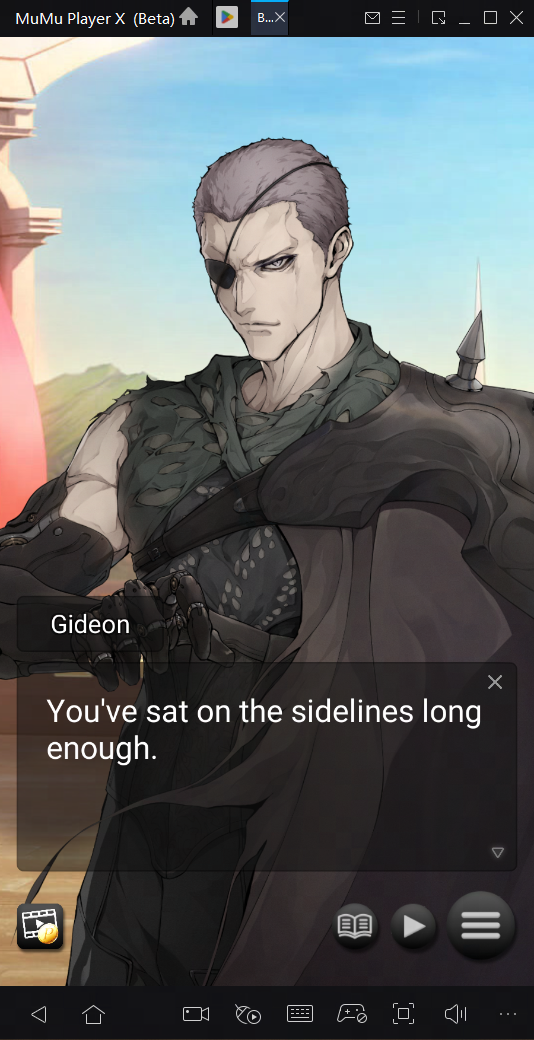 Unlock Better Choices
Bloodlust Rebellion: Otome offers special options and chapters that require gems or tickets to be accessed. Choosing premium choices and episodes provides more insight into the story and characters, and can even alter the course of the game.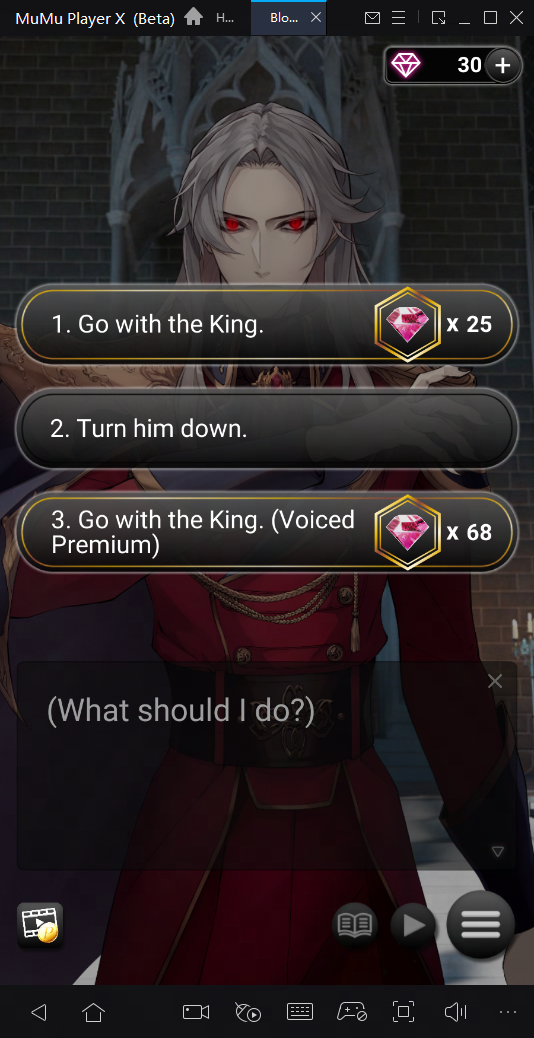 For instance, selecting Elric as your character will unlock a premium episode where he shares his backstory and transformation into a Vampire Sentinel. If you have enough tickets, you can view this episode and gain a deeper understanding of Elric. Additionally, you'll unlock a special scene where he reveals his scars and opens up to you. However, if you don't have enough tickets, you'll have to skip this episode and miss out on valuable character development.
Bloodlust Rebellion: Otome offers two ways to obtain gems and tickets. The first is by purchasing them with real money, which is the easiest method but can become expensive if you wish to explore all the game's options. The shop in the game is where you can buy these items, but ensure you have sufficient funds in your account.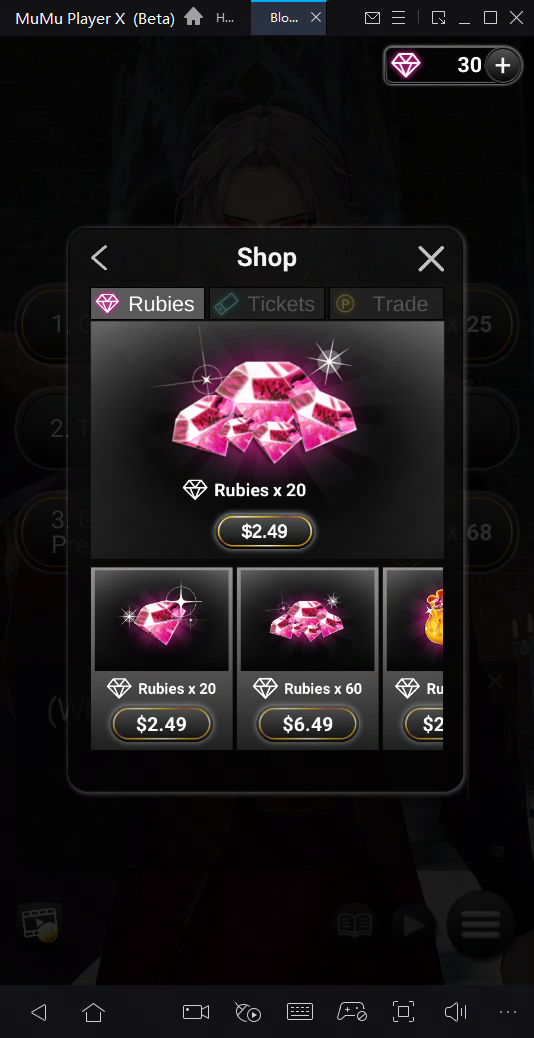 The second way is to earn them by playing a mini-game or completing tasks, which is free but takes more time and effort. The mini-game involves spinning a slot machine and aiming to get three 7s. If you achieve this goal, you receive 13 points, which you can triple by watching an ad. You can then exchange these points for gems and tickets in the shop.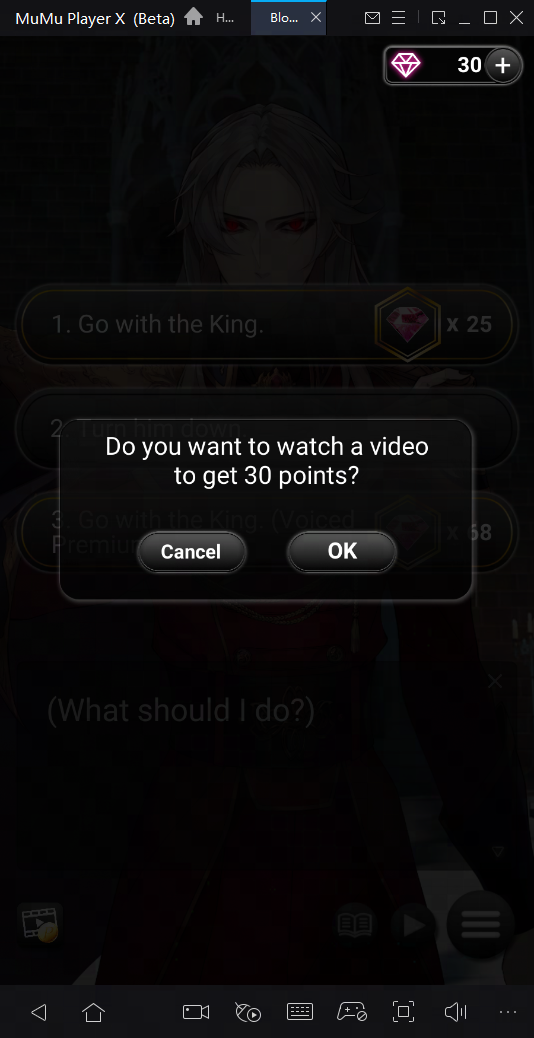 Final Thoughts
Bloodlust Rebellion: Otome demonstrates how choices can enhance the storytelling experience. The journey is not merely scripted; rather, it's a dynamic interplay between emotions, relationships, and destiny. Each love interest you select unlocks a new realm where trust, rebellion, intimacy, and devotion influence the outcome. Be prepared to embrace the unknown because the decisions you make will determine the course of this captivating Bloodlust Rebellion: Otome adventure.