Strategic mobile RPG Arknights reveals the latest event, titled "An Obscure Wanderer". It takes place in Kazimierz where a fight is about to happen. This event brings two new operators and new outfits. A number of rewards including a free outfit for Utage are up for grabs too.

Up until April 10th, "An Obscure Wanderer" event will be accessible (UTC-7). It enables Doctors to learn more about Mynar, the brand-new 6-star operator and a blood relative of the Nearl family. The Nearl and Blemishine we are familiar with had him as an uncle. This time, he will confront his friend Czcibor to break up a quarrel between Kazimierz and Leithanien. Only the Information Fragments from the event shop, Silver Salt Supermarket Chain, can be used to unlock the narratives during this event. Standard-Issue Components, which are needed to buy them, can be obtained through completing questline stages.
In this situation, doctors may be compiling more than just stories. The EPOQUE series' newest outfit for Utage, "Disguise," has also been introduced to the event shop and is available for free redemption. There are also some standard upgrading resources available during the event, including Module Data Blocks, Data Supplement Instruments, Data Supplement Sticks, LMD, Combat Records, and Furniture Components. This event brings two new operators and new outfits:
6-star Guard: Młynar
Młynar is the wandering knight from Kazimierz, always has his sword by his side. He can increase the damage from all Kazimierzian operators, which means adding more Kazimierzian operators will make the team stronger when Młynar is on the battlefield.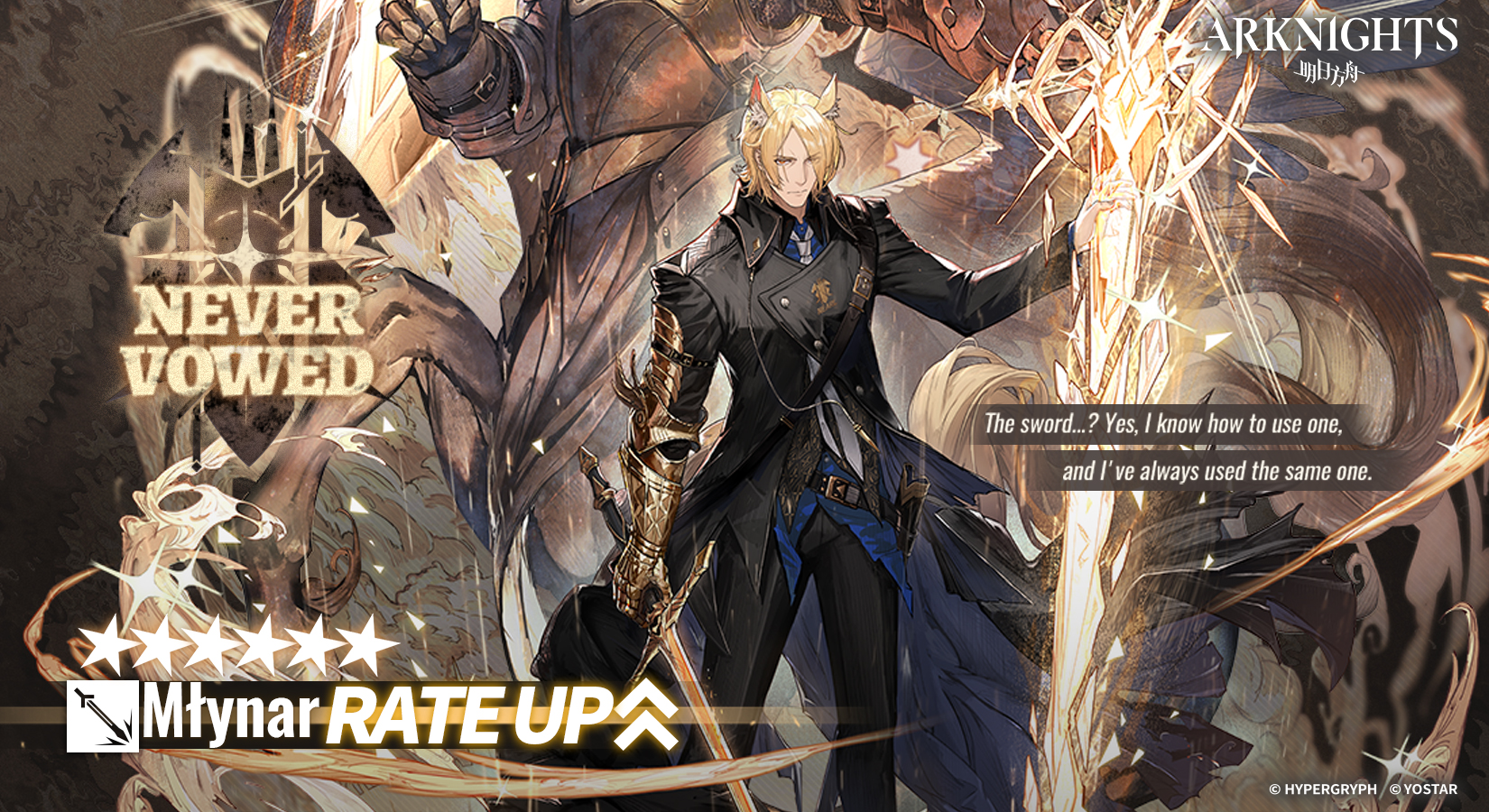 5-star Supporter: Proviso
Proviso is a Decel Binder who is able to slow enemies and make them unable to use any skills or special abilities. The update also sees new outfits belonging to the EPOQUE series. Including "Book Reader" for Mountain and "Temperament" for Akafuyu.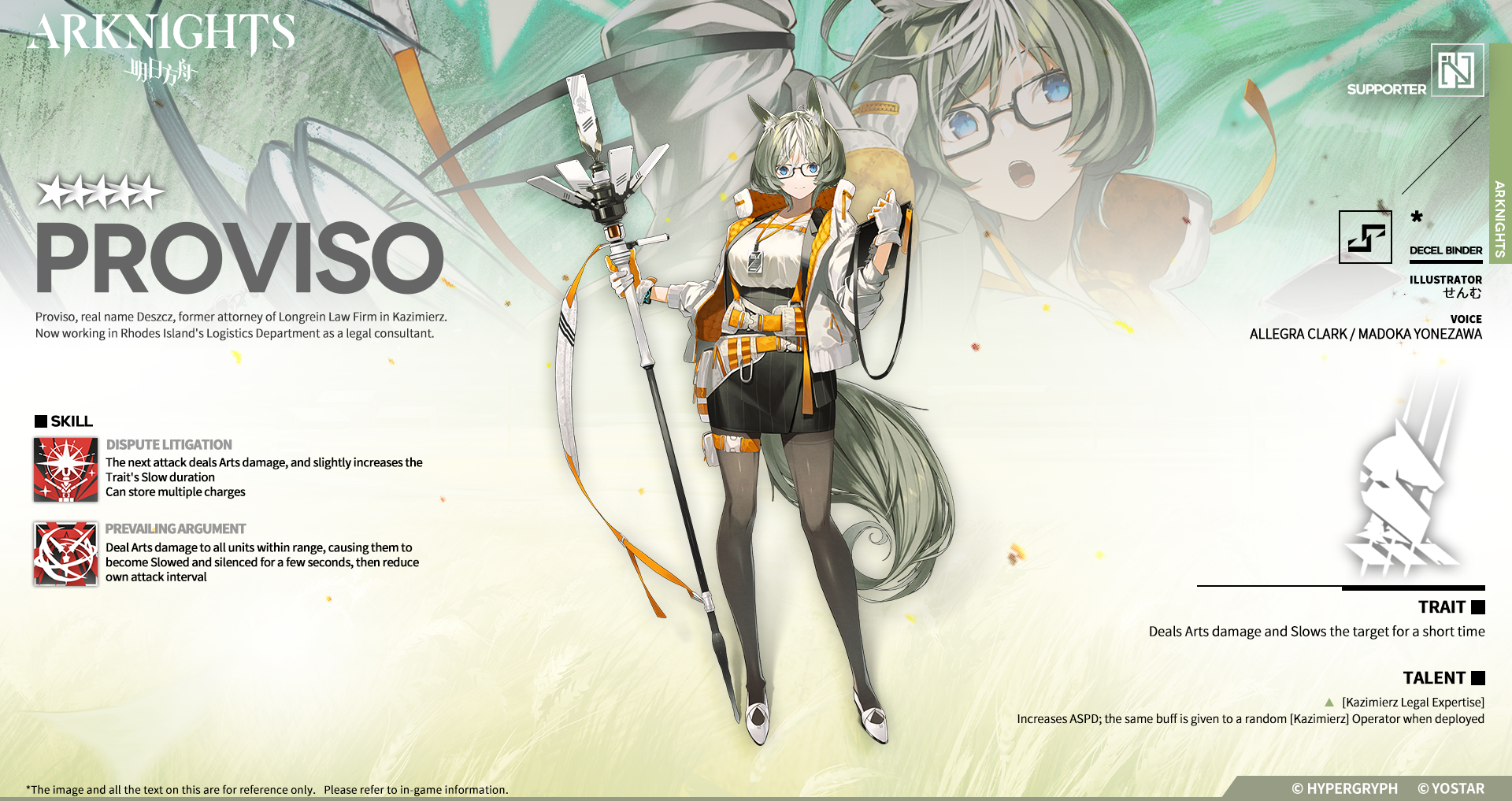 If you're still wondering who to pull in Arknights, we recommend you read this article and find out the best character!>>Arknights Tier List