The Fun in the Sun Campaign for ALICE Fiction by WonderPlanet Inc. has officially begun, allowing players to immerse themselves in a summery world of brand-new events, limited-time packs, unique gachas, and more.

In particular, the latest event for ALICE Fiction adds a special "Beach Survival" feature where players can put their skills to the test in Event Quests and bosses to score awesome in-game rewards. In particular, a 1-star Summer Vacation Andersen is up for grabs, along with an event exclusive World Memory 5-star Summer Frenzy! and Animas for "Summer Vacation Andersen" and "Hippocrates".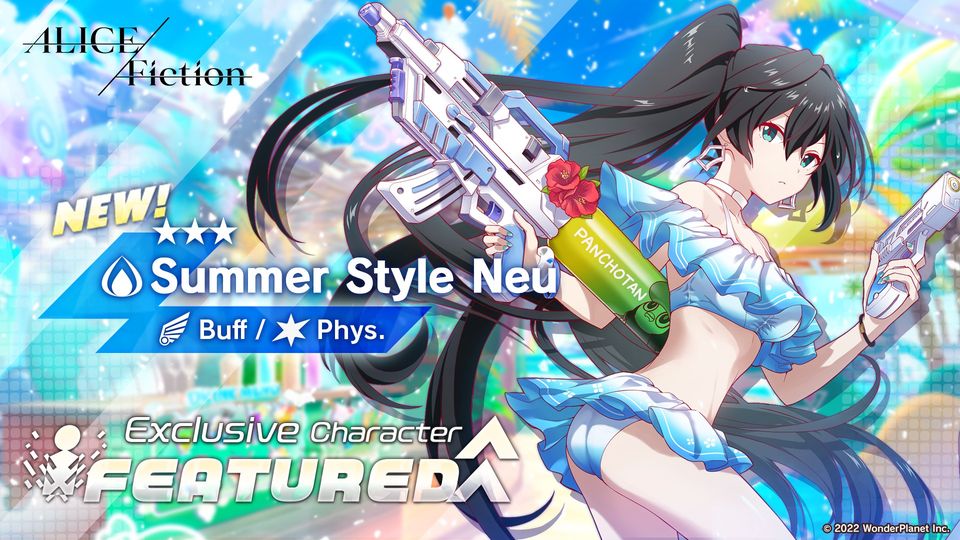 Additionally, from now through September 4th, gamers can earn up to 1000 Quartz for logging in during "The Fun in the Sun Campaign." Additionally, players will have the option to get the limited-edition character "3-star Summer Style Neu" through the 3-star guaranteed gacha.

The Happy Summer Social Media Campaign is presently ongoing in addition to special packs and rate-up opportunities in the gacha pool. Fans can win 3000 Quartz by achieving campaign targets in this case, depending on how many people repost the campaign's tweets up to August 29.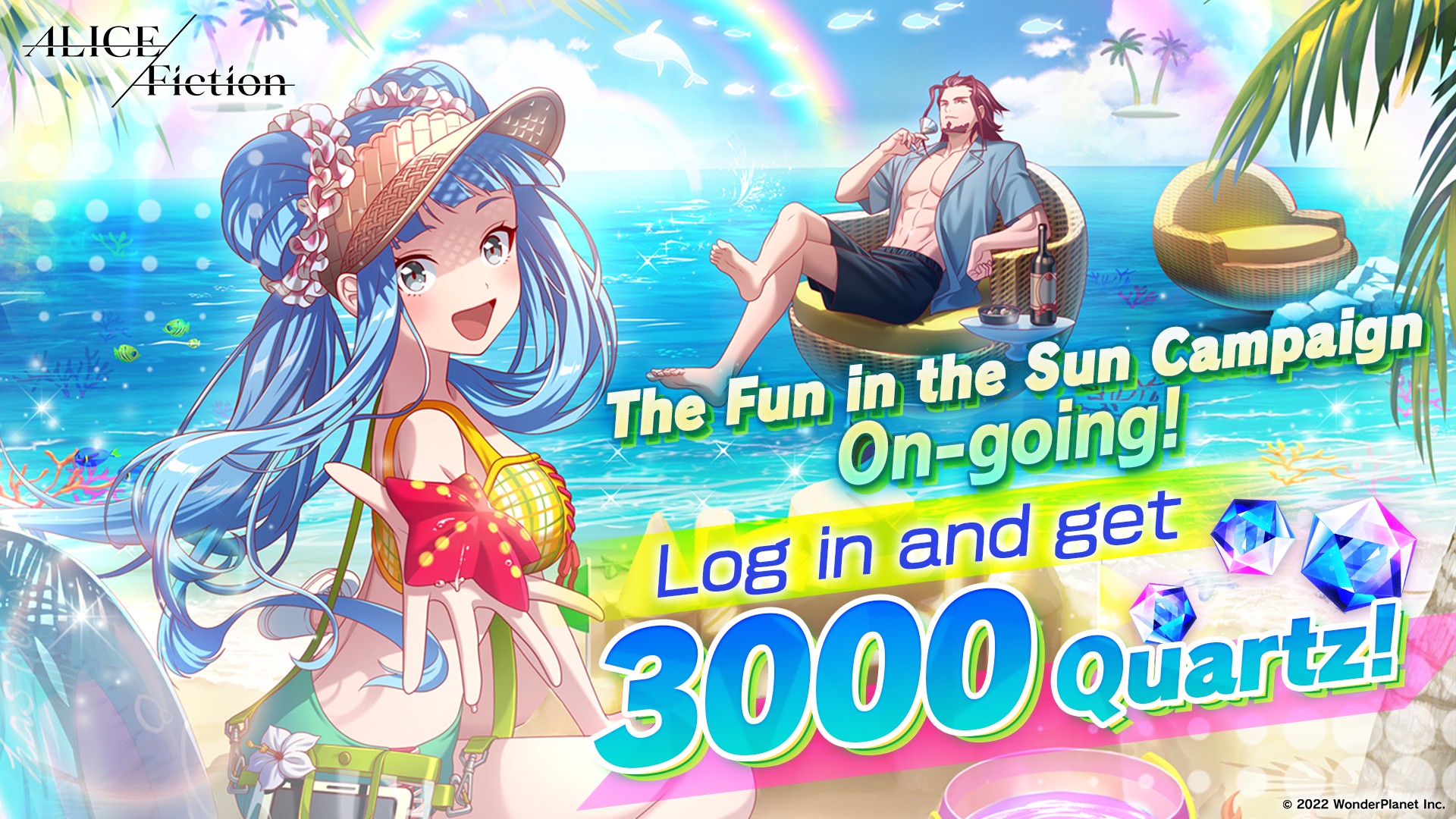 If you're keen on joining in on the fun, play ALICE Fiction on MuMu now!