New Engine - Nebula Beta is Officially Released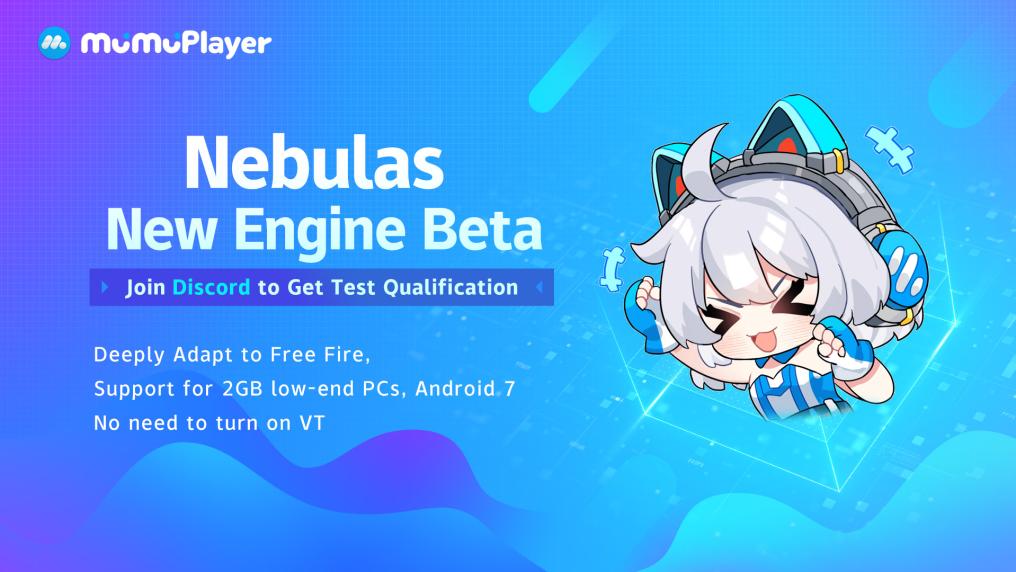 Features Introduction
1. Deeply Adapt to Free Fire
2. Support for 2GB low-end PCs
3. Support Android 7
4. No need to turn on VT
5. Lower Memory Usage

😊Sincerely invite you to participate in the test!
✅ Download or Update the latest Version Here>> https://a11.gdl.netease.com/MuMuInstaller_7.0.0.0_gw-overseas_all_1634610689.exe

💢If you have any questions during use, everyone is welcome to discuss in Discord and participate in the project to optimize MuMu Player!
🔺𝐍𝐨𝐭𝐢𝐜𝐞:
① Nebula and MuMu Player can be installed at the same time without uninstalling MuMu Player;
②At present, Nebula only supports the 32-bit version. If the game you are playing requires 64-bit, it cannot be started;
③Why is it different from the Chinese version of Assistant? -Because the assistant includes the standard MuMu+ Nebula, Nebula serves as an independent engine emulator in the international version.
❤ Thank you for supporting MuMu player!